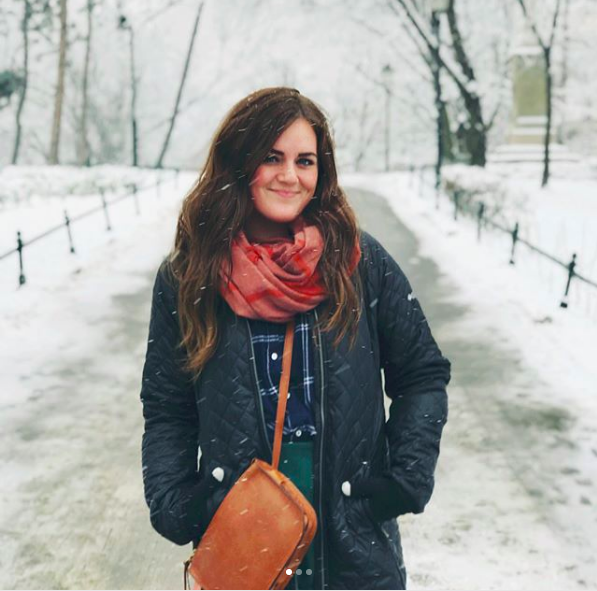 There is nothing worse than something happening to your cash or cards while you're in a foreign country because it's just that much harder to deal with. Be prepared to keep your money safe by bringing and using these few things!
When you travel abroad, you need to be a little more careful with your money. It's not that other countries are more unsafe ... it's that you're out of your comfort zone and are at a higher risk of making simple mistakes or more prone to be an easy target. That being said, don't let this scare you into staying home! Just like anywhere in the world (even in your own hometown), you need to be aware of your surroundings and belongings. These tips can keep your money safe no matter where you are.
One great thing about traveling abroad with an organization like ILP is the added safety measures we provided. Check out these eight ways ILP takes care of you while you serve.
Having the right supplies while traveling is key to keeping your money safe. You may think your back pocket is safe because you'd feel someone taking your money/cards out, but you'd be surprised. We've talked to our ILP volunteers around the world they agree, these are the best ways to keep your money safe!
How to keep your money safe while traveling
Bring The Right Kind Of Wallet
Use A Money Belt
Go Back In Time With A Fanny Pack
Use A Travel Safe Purse
Avoid Putting It In Your Backpack Unless...
Don't Carry It All With You
Bring The Right Kind Of Wallet
Picking the right kind of wallet is key to keeping your money safe. You don't want one that is too big that will be impossible to put in a safe place, but you don't want one that is too small that doesn't keep much (like your passport) safe in it.
Picking the right size and kind of wallet can be tricky, but we're here to help you out. Use these tips to selecting the perfect travel wallet.
Keep in mind that you are going to be mainly using cash and foreign currencies can take up a lot of room (with all the coins). Make sure your wallet has a good space for coins as well as a place for a credit/debit card.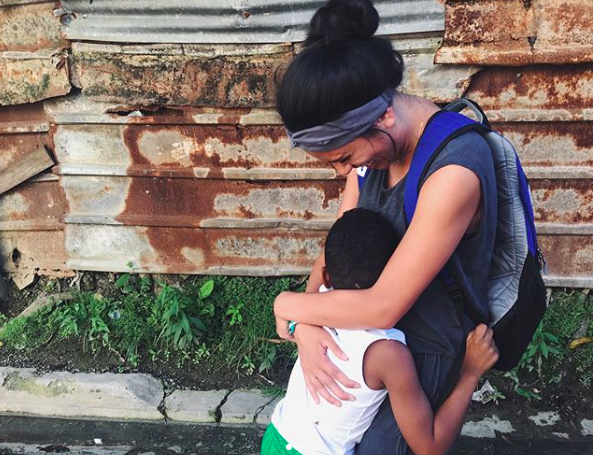 Use A Money Belt
Money belts are an excellent option. There are different kinds of money belts -- one that goes around your waist, under your clothes or one that goes around your neck (like a necklace) under your shirt.
They are great for keeping your passport and cash/cards in, but can be a little weird when trying to pay for something. They can also get a little hot, especially if you're volunteering and traveling in a hot and humid country. While they do get hot and you kind of have to figure out a way to get the money out of your belt, they are incredibly safe, just because your money and such is right up next to you.
Go Back In Time With A Fanny Pack
Fanny packs are making a come back and may be just what you need. They are great for many reasons .. .they sit in front of you in which means they're in your eye-sight at all times, they won't give you shoulder pain like a purse or backpack may after a long time. Plus, they are completely hands free; you can easily just reach in, grab some cash to pay for your ticket to this rad Chinese National Park, and you're set.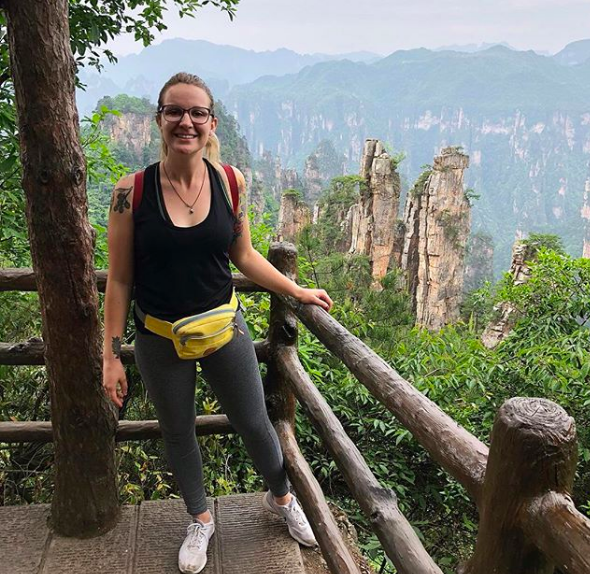 Use A Travel Safe Purse
Not all purses are created equal and some will keep your belongings safer than others. If you want to carry a purse, make sure it meets the following criteria — we love "over the shoulder, cross body bags" with a zipper pocket to help keep things inside and harder to access. We also prefer bags made with sturdy and hard to cut material. It's also smart to choose a slightly smaller bag that's easier to keep an eye on.
Don't Carry It All With You
A big rookie mistake is carrying all your cash and cards with you everywhere, all the time. If the unthinkable happens and your wallet or bag does get taken and you had everything in it, that's not good. It's a good idea to have another card and cash somewhere safe (like in your ILP apartment or your bedroom at your host family's house — somewhere only you know about it), just in case your wallet does get stolen. It's best to only have to cancel one card and just loose a little cash.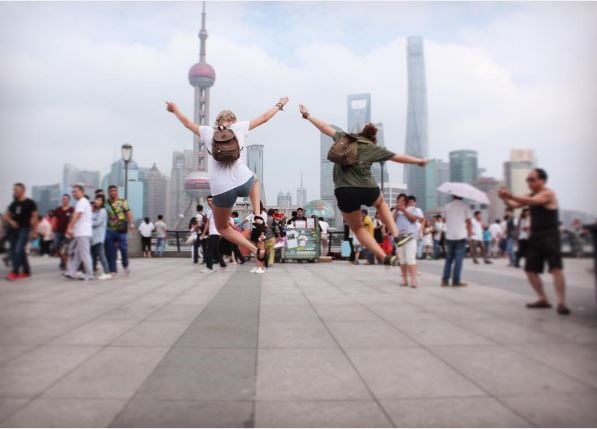 Traveling abroad (especially with an ILP group) is amazing and can't be beat, but you need to make sure you completely prepared. The more prepared you are, the better off you'll be and the more fun you'll have.
Want some more travel tips? Check out the ILP blog! Want to see some awesome pictures from our current volunteers? Check out the ILP Instagram. Want to be an ILP volunteer? Click that green button below to apply!