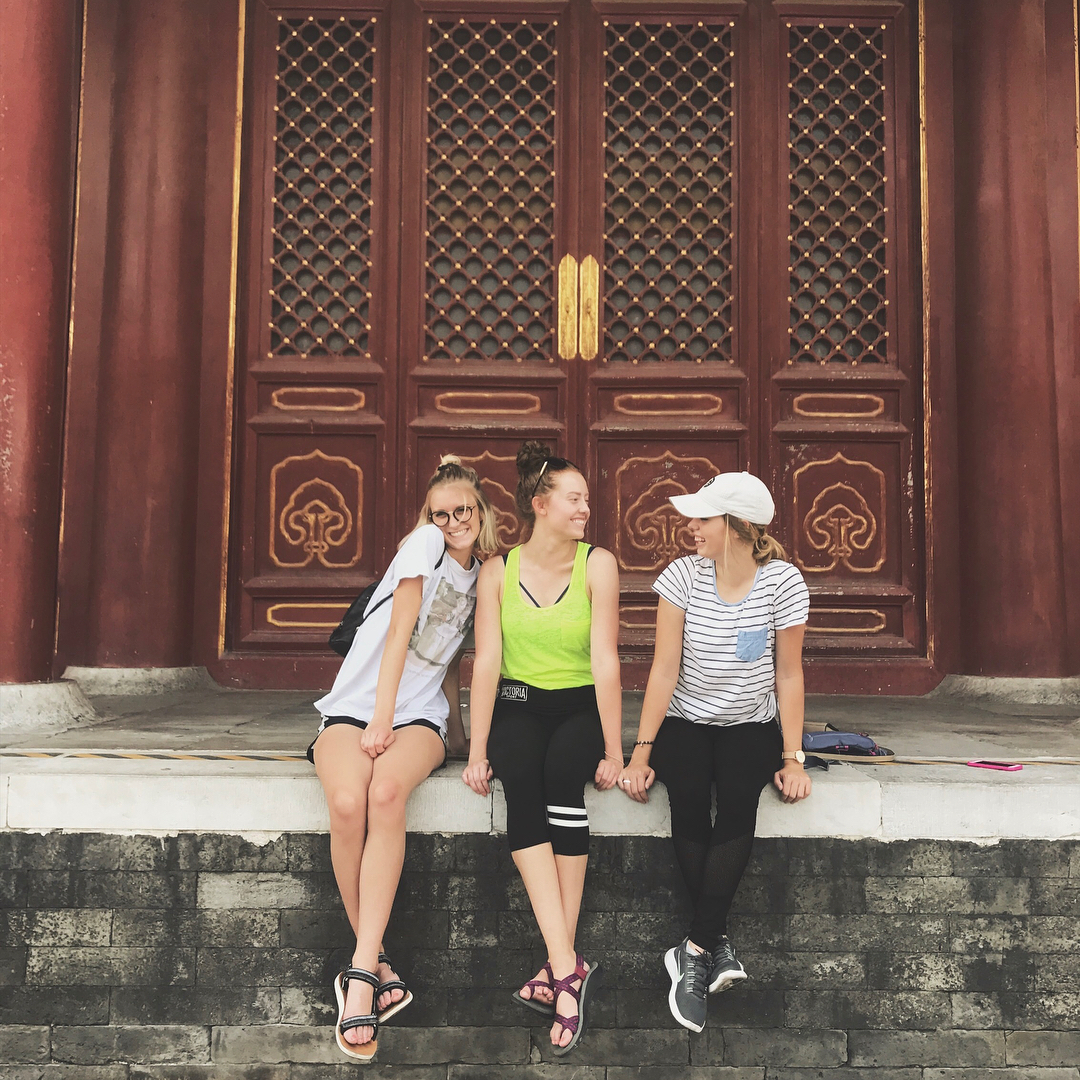 Worried about something happening to your things on your upcoming trip? Theft can happen no matter where you are in the world (even at home), but there's a few proactive things you can do to best to avoid it.

If you're like a lot of ILP volunteers, you've been saving up a long time for your semester abroad! We know you worked hard to earn that cash, and that there are tons of places and things you've been waiting to spend it on. So we're going to give you some tips on how to handle your money while you're out traveling, because the last thing you want is to lose some of your hard-earned cash.
---
Looking for other money-saving tips?
We've got a budget-travelers guide right here
---
Unfortunately the risk of theft is there, no matter where you are in the world. While you're traveling to a new place, it tends to happen even more because you're just not as familiar with your surroundings. The good news is though that there are lots of small and easy things that you can do to help avoid those situations.
Before You Leave
Talk To Your Bank
It's always good to talk to your bank before heading out on your next grand adventure (aka your upcoming semester abroad with ILP). Let them know what countries you'll be visiting, and how long you'll be out of the country. That way when they see foreign transactions on your card, they know it's you buying that magnificent gelato in Italy, and not someone that took your card.
A lot of banks (especially bigger ones) allow you to do this online by just updating your account. There's usually an upcoming trips section where you can just enter your trip dates. If you're not sure though, just give them a call.
Get the App
We recommend having your banking app pre-downloaded on your phone before leaving. Some countries you'll be visiting might not have your banking app in your area, so you'll definitely want to download it before you go! Your app will make it easier to keep an eye on your account, and makes it so that you can quickly cancel a card that has been lost or stolen, instead of trying to call your bank from across the world.
Bring Extra Credit/Debit Cards
We also recommend bringing multiple forms of cash with you for your semester abroad. For example, a lot of our volunteers bring a credit card, a debit card, and a bit of cash from home just to be safe. That way if you lose a card, or if it gets locked you have a back-up!
When I was vacationing in Europe with ILP, I went to use my debit card at an ATM. I stuck my card in just like normal, but the ATM wouldn't spit it back out, and there was nothing I could do to get it back. Boy was I happy that I'd brought an extra card with me, but I wasn't so happy about how long it took for me to reach my bank from across the world, and cancel the card. Bring those extra cards, and have that banking app pre-downloaded before you head anywhere. It takes a lot less time. Thankfully I had a backup card, so I could still make purchases during the trip! So make sure you bring an extra card or two! We know you've got streets to explore and treats to buy!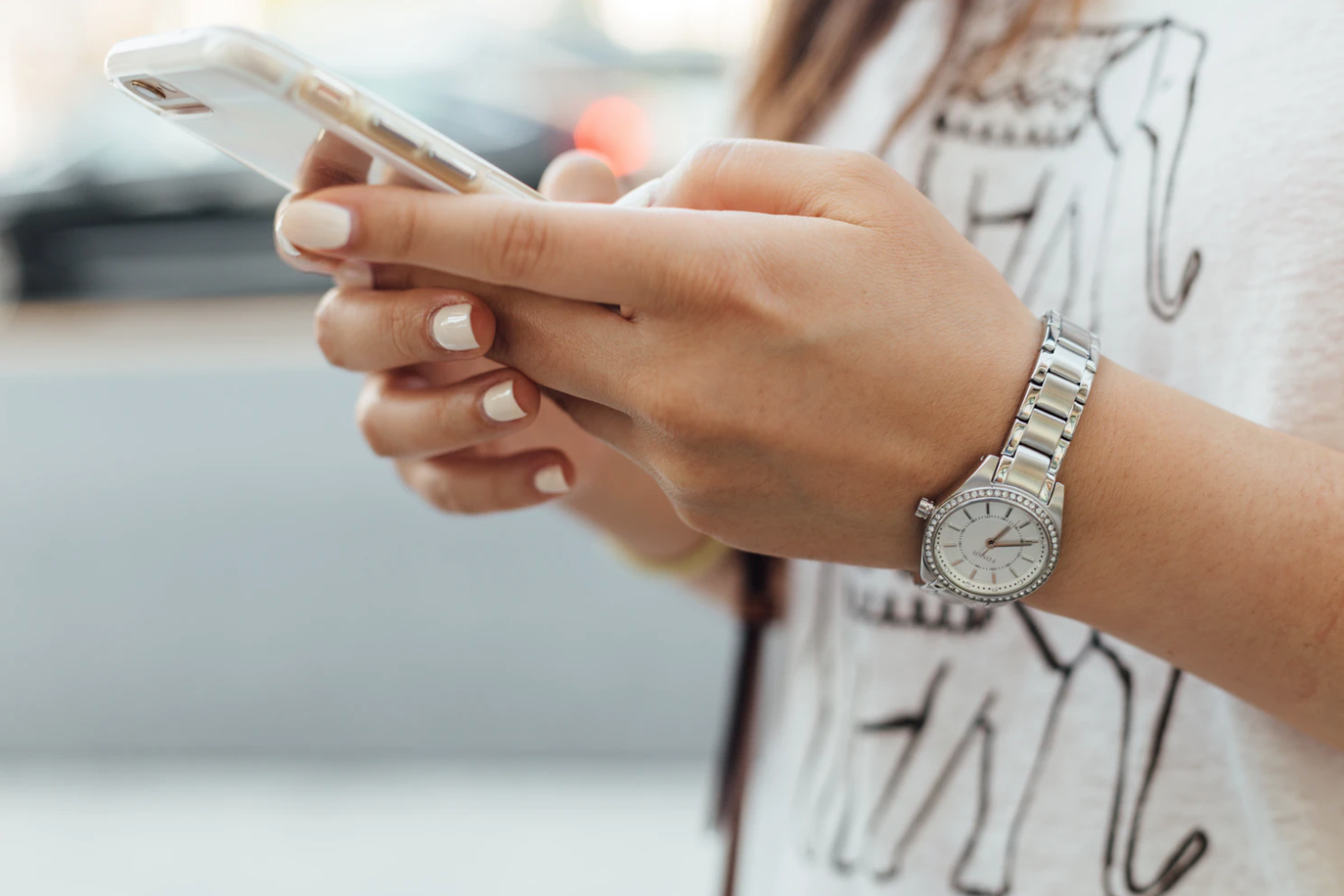 What To Carry Your Money In
When you're traveling, what you carry your money in can make a big difference. Exploring a new country is a ton of fun! But we also know that it takes you out of your comfort zone, and that the last thing you want to be worrying about when you're exploring all those castles, beaches, and ruins, is your money.
A huge way you can help keep your money safe is what you carry it in! There are a lot of different ways to carry your money, but here are some of our recommendations to get you started. This section has affiliate links for your convenience (which means if you make a purchase after clicking a link, we earn a small commission). Just know that we only share products that we ourselves have used and loved, that other volunteers have recommended, or that we think just look like they'd be pretty useful!
Sport A Fanny Pack
Fanny packs have been really making a comeback with our volunteers! If you follow our Instagram, you'll notice that in a lot of the stories the volunteers are wearing them. There's a couple reasons for this. In addition to being ultra cute, a fanny pack clips right around your waist, which frees up your hands A LOT, and makes it almost impossible for you to forget since it's strapped right to your body. It's hard to forget your money when it's tied right on to you, don't you think?
This one is big enough to fit all the essentials, but I also love the sporty look of this Nike hip pack. Into bright colors? You can't beat these packs from Cotopaxi.
Clip On A Money Belt
Picture a fanny pack, but more discreet. A money belt lays a lot flatter, and is worn underneath your shirt. A money belt is used to hide the fact that you're carrying money/valuables. Taking a long bus ride over to the airport? It might be a good idea to store your passport and some cash in your money belt. If you're having to carry a large amount of money/passport, we definitely recommend this one!
Not only is it hard to forget because it's literally tied to you, but it's also a great way to carry larger amounts of money without anyone noticing. Just make sure that when you go to slip your money out, that you do it somewhere private, otherwise everyone will know where you're storing that cash. There are tons of options, but I like this one.
Take A Cross-Body Purse
Yep! That's right! Grab your purse and go, just make sure it's the right kind since you'll be traveling with it! We like the type of purse that has a shoulder strap that slings over your neck and shoulder, and hangs to the side. It's a lot harder to set it down somewhere and forget it when you don't physically have to hold onto it.
Material also makes a difference in this case! It's rare, but some thefts happen to travelers when their purse seems easy to grab. When you're investing in a purse, make sure it is made of a thick solid material. You don't want it to be cut or torn easily, otherwise all your precious cash will fall right through the bottom.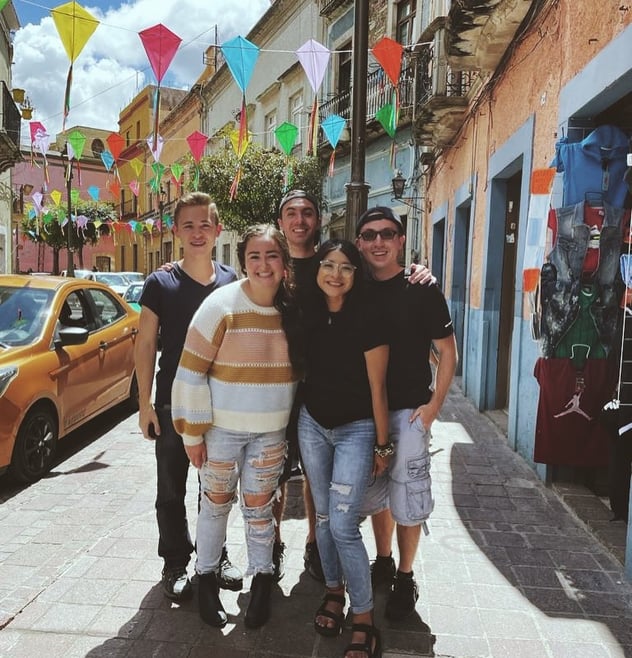 How To Manage Your Money
Get To Know The Currency
Each country has a specific currency, for example in the United States we use the dollar, most countries in western Europe use the euro, Mexico and the Dominican Republic use pesos (but they're different!), etc.
Get familiar with their currency as fast as possible. Especially when you're on vacation. Switching countries can sometimes also mean switching currencies. When you're traveling so much it can be hard to keep track of what your money is even worth. Getting to know the currency means being aware of how much you're paying for something.
I have the app My Currency Converter & Rates downloaded on my phone and use it all the time when I'm traveling (it's free on the Apple App Store but if you don't have an iPhone there's lots of other similar apps out there). I'd be out shopping, see that something costs 5,000, and I could quickly enter it in my phone to know that with the conversion rate it was $5 USD. That really helped me have a better idea of how much I was actually paying. You just enter the currency you're familiar with (so for me it was US Dollars) and then enter the country you want to convert to.
On one of my vacations, I went to Prague with my ILP group. Right after we arrived, one of my friends went into a convenience store outside of the train station to buy a couple snacks. When she came back, she realized that the cashier had short changed her. She didn't even know at the time he was giving her cash back because she wasn't familiar with what the coins even looked like in Prague, let alone what each was worth. This is a pretty common and easy scam in a lot of countries. The more familiar you become with the local currency, the more confident you'll be when purchasing items.
Keep It In Front Of You
Always keep your money in front of you. Never stick your money behind you in a backpack (unless you bury it deep down), or a back pocket. Sticking your money in a backpack or back pocket makes it hard for you to notice if something slips out, and is a lot less secure than having it in front of you. For example, if you're going to Asia you'll be visiting a lot of markets. Those markets get packed, and a lot of the time you're squished up against strangers. I always brought my backpack, but kept my money in my purse in front of me. I was so glad I did! Because so many times I'd leave the night market and notice that someone had unzipped my backpack! Thank goodness I kept my money in my purse instead!
Don't Bring It All
Only carry what you need. When you're going out or traveling, don't bring all of your cash at once. A lot of our volunteers pull out larger amounts of money at a time to save money on ATM fees. That's a great idea! Just make sure you don't take all of it with you at once. Only take what you'll need for the errand you're running, or the trip that you're going on, and leave the rest at home in safe place.
Split Up Your Money
If you do need to bring a lot of cash with you (maybe you're buying tickets to the opera, found the perfect silk scarf, or are paying for your hostel in Venice) make sure that you store your cash in different places. When I was traveling Central America, I put some of my money in my purse, and split it up into different pockets. I also put some money in my money belt in the very bottom of my bag.
When we arrived at our bus stop, I set down my purse to pick up my bag, but when I turned around, my purse was gone! I know! I should have worn a fanny pack! Thankfully I'd stored some of my cash and cards in my bag instead of my purse, so I still had enough for the rest of my trip.
Get Organized
Want to keep track of your money when you're out? Keep your hard earned cash organized. Always know how much you're taking with you, and separate the bills and coins. I recommend keeping your larger bills in one section of your purse/wallet, and the smaller bills and coins on the other side. If you want to get real organized, pick up a cute coin purse at one of the local markets, and keep all your change in it. I even have a designated spot for my largest bills that's separate from my smaller bills. That way you're not pulling out all of your cash all at once for every purchase you're making.
I was really grateful when I did this at the street markets in Asia. They get real packed and real busy. But when I had my money organized, I knew exactly how much to pull out, without holding up the dumpling line. Because we all know how important dumplings are.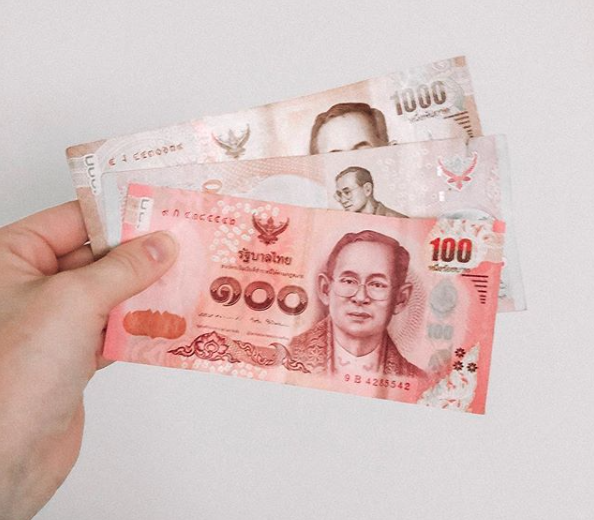 Come abroad with us!
Traveling abroad (especially with an ILP group) is amazing and can't be beat, but you need to make sure you're completely prepared. The more prepared you are, the better off you'll be and the more fun you'll have!
Want some more travel tips? Check out the ILP blog! Want to see some awesome pictures from our current volunteers? Check out the ILP Instagram. Want to be an ILP volunteer? Click that button below to apply!