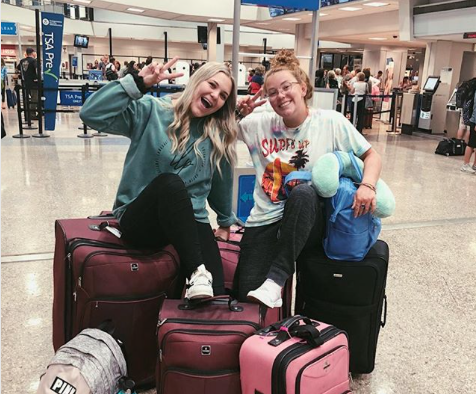 Packing is overwhelming, especially if you're going abroad ... If you find yourself worrying that you are packing the wrong things, you're in the right place!
Being organized and prepared is the key to packing successfully for an international trip. There are many ways to go about it -- using a good packing list, picking out the right suitcase, putting everything out on your bed before packing it to make sure it's all there, the list can go on and on. It's hard to know where to start, right?
Don't worry. We've made this super easy on you -- here's our all-inclusive guide about packing.
Even with a packing list, you may be worried that you're packing something you don't need (and taking up that valuable suitcase room we all know we cherish). There are things in almost every country that you can simply buy there and save the suitcase space.
Head's up: If you're super picky with brands, you'll probably want to bring some of these things with you. Most countries will not have as big of a selection as we do here in the US.
Don't Pack These Things -- Buy Them There!
Shampoo/conditioner
Body wash
Toothpaste
Deodorant
Contact solution
Hair spray
Lotion
Towels
Laundry detergent
Hair dryer/curling iron/straightener
Pillow
Winter gear
*There may be some countries (like Haiti or China) where you can't find particular things like deodorant that works well. We always recommend talking to someone who's been to your particular part of the world and can give you specific tips like that (you'll get to talk to someone at ILP training!), but in general these items are found all over the world.
Shampoo And Conditioner
Bottles of shampoo and conditioner, especially if you bring enough to last your entire semester abroad, can be super heavy and take up a lot of your allotted weight in your suitcase. Do yourself a favor and leave these at home.
Every country you go to will have shampoo and conditioner. Now, keep in mind that they may only have a couple of different options and it probably won't be salon quality like we have here in the US, but it's good enough to get you through a few months.
Some countries do have big stores like Walmart, Tesco, etc. that will probably have more options like we have in the US. If you're picky with your hair products, look up what stores are in your area. You may luck out and even find your brand there!
Body Wash
The same goes for body wash. Every country you go to will have some sort of body wash -- whether it be in liquid form or in bar form. As long as your not picky, you will be able to find what you need.
If you opt into bringing body wash with you because you have sensitive skin or you prefer one specific brand, you'll need to make sure you bring enough for the entire semester. You'll also need this for your ILP vacations, so make sure you know how to pack your liquids in your carry-on and have enough!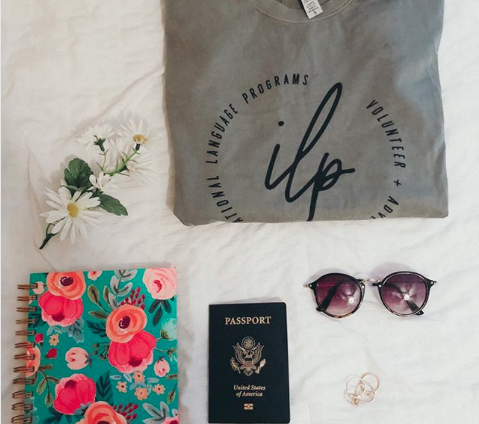 Toothpaste
Another thing you'll be able to easily find in any country is toothpaste. I would recommend bringing one or two travel size bottles with you (for when you first arrive and carry with you on your vacations), but no more.
You'll be able to find a normal size tube of toothpaste at any store and it's cheap, cheap, cheap. You'll even be able to find some familiar brands at the bigger stores.
Deodorant
Deodorant is important, especially in places like Thailand where the weather is hot! Most countries have a few different options to chose from and you'll probably recognize at least one of the brands.
Like we mentioned above, some countries (like China) may not have brands that work as effectively as you'd like ... so if you are planning to bring any item with you this might be it.
Contact Solution
Contact solution is one of those things that could easily go either way. You'll be able to find it in most super markets or big stores in your area, but they may not have your brand. They will have the basic multi-purpose solution, but they may not have any fancy kinds for sensitive eyes.
If you have sensitive eyes, I would recommend bringing a couple of bottles with you. It's better to be safe than sorry when it comes to your eyes. There would be nothing worse than to have sore and red eyes for an entire semester.
If your eyes are not sensitive, leave the solution at home!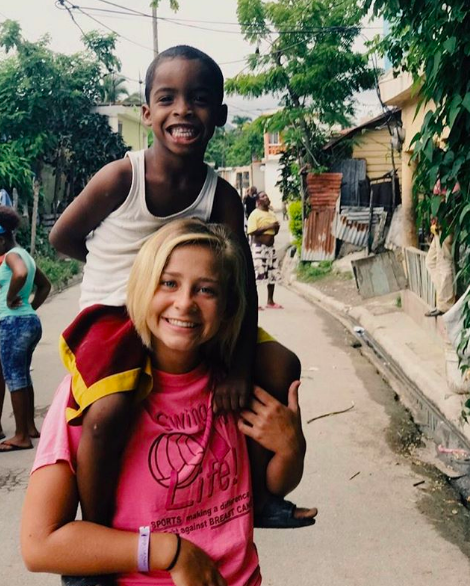 Hair Spray
Chances are high that your hair will be in pony tails and braids, so you're going to want some hair spray to hold it in place. Luckily, hairspray is among the stuff that is easily accessible in most places.
Again, they won't have as many brands as we do here and they may not be anything super fancy. However, the stuff they have will get the job done and you may even find a new favorite brand!
Lotion
Lotion is one of those things that you will either absolutely need (if you're in a drier climate than you're use to) or you absolutely won't need (if you're in a really humid place). Consider whether you'll even need it or not first thing.
If you do think you'll need it, consider just buying some there. FYI--you won't have access to all the smells that places like Bath and Body Works provides, but there will be enough options for you to find one that smells decent and that helps your dry skin!
Towels
Towels can be big and bulky and are not worth taking up your precious suitcase space when you can easily find one there. You can find normal towels or beach towels at the local super market.
You may also luck out and find one in your apartment/school from past ILP volunteers. It's common for previous groups to leave their towels behind because they don't want to use their suitcase space on the way home for it and they have plenty of towels at home.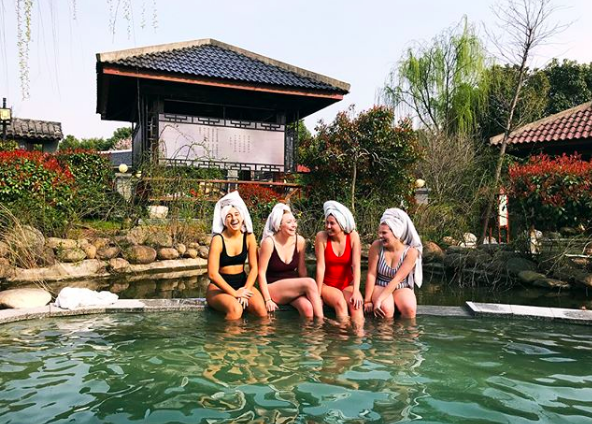 Laundry Detergent
Some of you may not have even thought about laundry detergent and if you could buy it there, but it's one of those things you just never know about.
The answer is yes, they have laundry detergent! It won't be the same familiar smells you're use to at home, but it works.
There have been past ILP volunteers that have decided to bring their own bag of Tide Pods or something similar because wanted their clothes to smell extra fresh or have sensitive skin. If you decide to bring your own, try to bring it in some sort of pod if it's available.
Hair Dryer/Curling Iron/Straightener
If you haven't heard by now, your hair tools probably won't work for you abroad. Since their voltage is double what ours is here in the states, it will most likely burn up your hair dryers, curling irons and straighteners (even with a converter and adapter).
Save yourself the money of having to replace your nice straightener at home and just buy a cheap one there. You can find dryers, curling irons and straighteners for cheap and you can even share them among your ILP group to make it even cheaper for you.
This is another thing you may luck out on and find in your school/apartment from past ILP groups. Since the power plug will be that of the country you are in (and not the plugs we are use to here in the states) these tools are pretty useless in the states and get left behind every semester.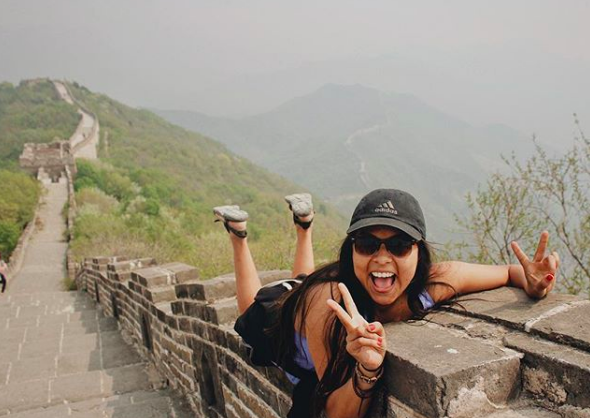 Pillow
Pillows are sooo bulky, even if you try and flatten them out with stuff on top of them. Unless you're planning on carrying your pillow on the plane with you, leave it at home.
You will be able to find pillows at your super markets in town if you need one. If you're volunteering with ILP though, a pillow (and the rest of your bedding) will be provided for you. So, unless you just can't sleep without a specific pillow, leave that baby at home.
Winter Bear
If you're going to a place like eastern Europe during the winter months, you're going to need some winter gear - nice warm boots, a thick coat, scarfs, leggings to wear under your pants, winter hats - the whole shabang.
I'm sure you can imagine that just bringing enough winter gear can easily take up your entire suitcase. The good thing is that winter gear like coats, boots, hats, etc. can be found abroad and they typically have better quality stuff.
Especially if you will get going on a fall semester where it starts off warm, then gets cold, don't buy it here and just save your money for when you first get there to go shopping for warmer gear.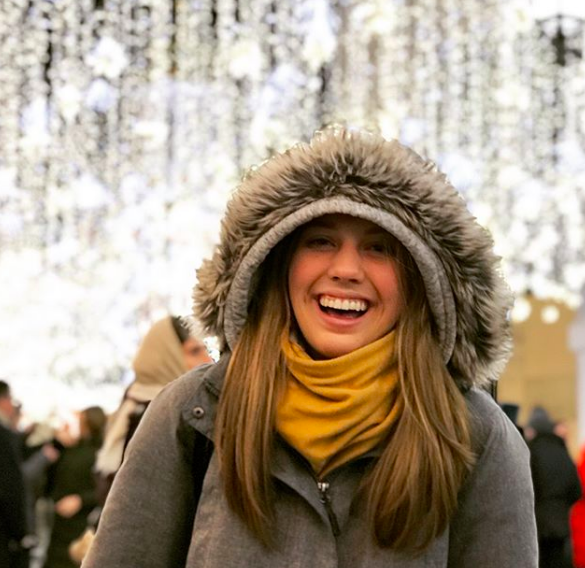 Don't let packing getting you down and stressed. We have so many tips for you !
If you're ready to start your own adventure with the International Language Programs, click below!