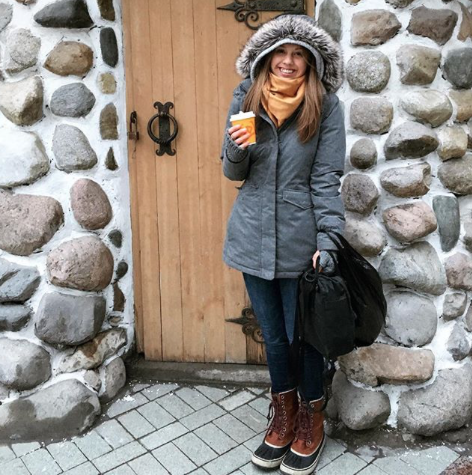 If you are going to be volunteering in Eastern Europe with ILP, you need to know how to dress for the cold!
ILP Volunteers headed to go teach English for a semester or volunteer in an orphanage in Eastern Europe are going to need to know how to bundle up so they stay nice and toasty while they're outside. Especially if you're going to be in Europe during fall or spring semester, you'll definitely want this advice.


---
Can't really imagine yourself living in Europe?
Come see what volunteering in Ukraine is like!
---

If you only remember one thing about dressing in the cold, you'll want to remember this word: LAYERS.Layers, layers, layers — I can't say it enough! You will be going from a very cold outside to warmer indoors, so you'll need layers to add when you go outside and shed when you're inside. Especially since the weather and temperature will fluctuate quite a bit during your semester, layers make it easy to peel off that outer layer on warmer days, or add another layer for colder days. Trust me, it's all about the layers.
Follow these steps below for creating your perfect winter outfit!
Step One: Get Dressed
Put on what you will wear while teaching. When you know which city you're going to as an ILP Volunteer, you'll be set up with a dress code for the school you teach at. In general, you'll want to dress professionally. That may mean nice jeans (no rips or tears) or a dress with nice, thick tights on underneath.

We suggest wearing a long layer (like pants or a skirt with leggings or thick tights) then a short sleeved-shirt or a thinner, long sleeved shirt. Some rooms stay drafty so you'll want to keep on some outer layers, while others are very very very hot thanks to a great heating system, which is why I suggest the short-sleeved shirt.
Step Two: Socks and Boots
Next, pull on some some warm knee high socks over your tights or pants (to keep out unwanted cold air) and your boots. I loved wearing tall socks so I could prevent any cold air from seeping in between where my pants ended and my boots began. I actually preferred boots that were slightly above my ankle or taller to give me more protection! Once you have your socks pulled up over your pants or tight, pull on your boots, then fold your socks down, and you're ready to do.
Wondering what boots will be a good fit for your country? Here's how to buy boots for cold weather.
Step Three: Add An Extra Layer
To keep you extra warm outside and to have an extra layer just in case your classroom is a little chilly, add an extra long-sleeve shirt, a flannel shirt or light sweatshirt over your teaching clothes. Remember, you can take this off once you are inside if you need to.
If it is very very cold outside, you can layer up even more, just add a cardigan or another thinner sweater.
Step Four: Hats and Scarves
Hats and scarves are an important accessory to your winter outfit. Don't leave home with out them! Especially in the colder Eastern European countries, it's very cultural for you to dress appropriately for the weather, which absolutely includes a hat, scarf, and gloves. You may be scolded by strangers if you aren't properly wrapped up for the cold weather (true story!).
Step Five: Coat and Gloves
You'll want to put on your gloves before you put on your coat — putting these on first means no air gets in-between where your coat and gloves meet. Pull on your hood over your hat and you're ready to go!
Wondering which coat you should bring? These are some recommended coats for a cold winter, thanks to ILP alumni!
Keep These Things Accessible
In the outer pockets of your coat, you'll want to keep a few things handy
Phone + headphones: so you can listen to music on your commute
Kleenex: the cold air makes your nose run
Metro card: if you're riding public transport make sure this is easy to read
Once you arrive to your destination, you may also want to bring along a hairbrush so you can comb out any hat hair before teaching.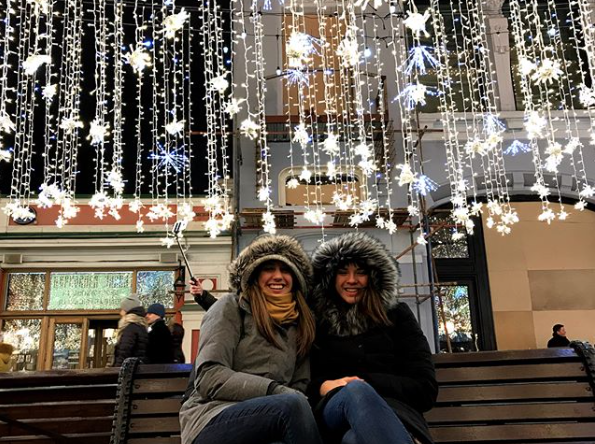 Are you officially ready for a semester in Europe?
We think you are! ILP has a few different programs all over the world, and a few to choose from in Europe. Come talk with someone who has volunteered with us before and can talk you through which countries would be the best fit for you. We're all about helping you spend an affordable semester abroad!