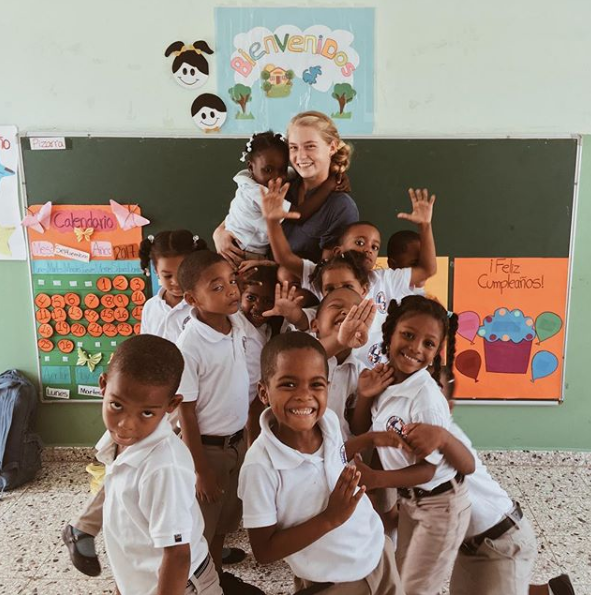 While spending a semester in the DR if still want to be able to keep up the healthy habits you have, you'll need to know all about working out while living there.
Just so you know, you won't find a Planet Fitness or a VASA in your neighborhood, but you'll have plenty of options for working out (especially if you love running on the beach .... which we think is better than any gym you could go to).
Thinking about volunteering in the Dominican Republic? Get a glimpse into what a typical day looks like and how vacations work, right here.
Here's what you need to know about working out in the DR:
How Can I Work Out In The DR?
Go To the Country Club
Use A Guided Work Out
Go For A Jog
Look Up Work Outs Online
Head To The Beach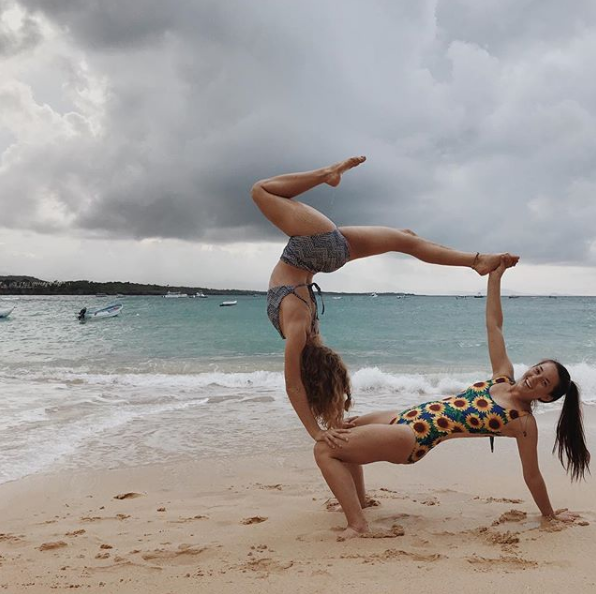 Go To The Country Club
Ever thought you'd be a member of a country club? Probably not ... be here's your chance!
Volunteers currently in The DR highly recommend going to Los Mangos, a country club about 20 from their apartment. It's actually right next to the one of the closest beaches, so you'll be nearby this area frequently anyways. It is a killer deal and offers a lot more than just a great place to workout! Check it out, you'll be so glad you did.
What The Club Offers
Showers (this is actually a huge perk because if the water runs out or has really low pressure at the house, the volunteers love having the back up option to come shower here)
Pool
Gym
Tennis Courts
Golf Course (not included in pass)
Restaurants (good food and the prices aren't bad!)
What It Costs
A monthly pass to the club is usually $36.
The owners have been very gracious at making it more affordable for our ILP volunteers though so you can get the "family" pass and add up to four volunteers to the pass making it only $9 a person/month.
How To Get There
1) Right before Jenny's (the local grocery store in Costambar) turn left and go straight down that road.
2) You'll pass a neighborhood with big houses. At the end of that neighborhood there is kind of a dead end.
3) Take a right there and you'll come to a huge golf course.
4) Take a right from there and you will be able to see the country club center. It's about the same distance as the beach, but in a different direction.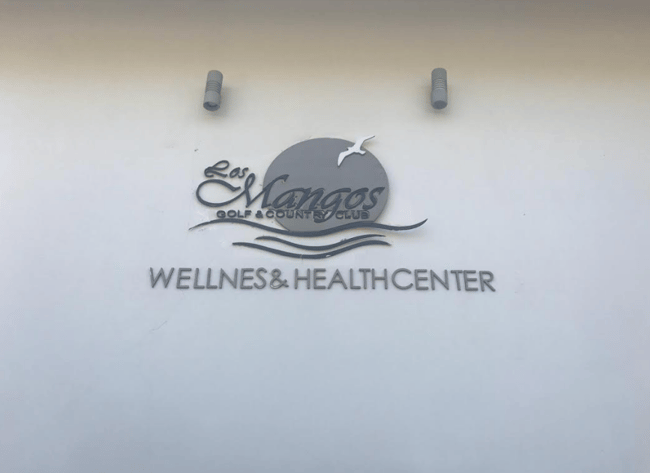 Use A Guided Workout
Your apartment has a large balcony and is an awesome place to get a work out in. If you want to do guided work outs I'd recommend bringing DVD's or have them downloaded to a laptop. The internet connections isn't the most reliable for streaming videos of off You Tube or other sites, so bring a back up you can use.
Go For A Jog
Again, with the beach that close- take advantage of it! Take a jog or run on the beach and then cool off in the beautiful water. Jogging around the beach or city will help you find some really cool gems and you'll fall in love with the area even more.
Look Up Workouts Online
Look up some workouts before you head out on your semester. Print them out, or screen shot them on your phone so you have a quick go to guide while you are living in the DR. Some great places to find simple (free!) work out ideas are:
Pinterest
Google (just search under images)
We've also got more ideas for working out at home right here.
Head To The Beach
With the beach just a 15 minute walk away it's the perfect place to get in a good workout. Use one of the workouts you looked up, do yoga, or just do basics like sit-ups, push-ups, or planks, and enjoy the beautiful views surrounding you! Working out has never been this great.
The DR is a special place that has our hearts. We love it and know you will too! Have more questions about what your experience will be like during your semester with ILP?
Click the button below to speak to an ILP representative and they'll help you out!