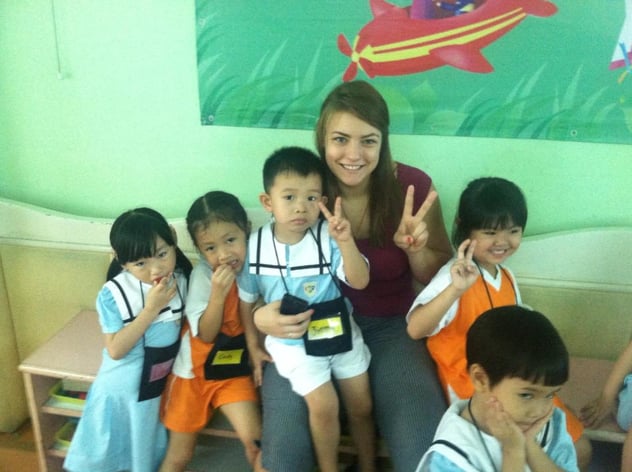 Something that lots of people find when they are volunteering abroad with ILP is that they end up loving their kids more than they expected (even more than the travel part!). This is especially true if you are volunteering to get more experience for your Elementary Education major. Here are all the reasons why it is SO awesome to get the ILP experience, especially if you are going into Elementary Education.
You probably know that volunteering helps improve your resume, but the experience volunteering with ILP is even more relative if you are an Elementary Ed major.
Be memorable
Looking for a job can be stressful once you graduate and interviewing can be a bit scary. Lucky for you though, you'll have your time living abroad as an ILP volunteer to talk about. It's pretty unique that you've lived for four months in another country, so interviewers are pretty likely to bring that up. That's a bonus for you because chances are you probably love talking about it anyways! If you can talk about teaching kids English in a foreign country during your interview, you definitely will stand out from the crowd.
School credit
You can sometimes get school credit which can be directly applied to your degree. If you are working with kids 20 hours per week (basically a part time job!) and teaching lessons that you planned, you are getting a pretty good taste of what teachers do for their career. Universities love to give internship credit to Elementary Education Majors who are going on ILP.
ILP is not affiliated with any university directly, so you will need to arrange any credit or intership you might receive through your school. Typically you'll just want to go to your advisor and ask what can be worked out. Check out this link if you go to BYU-Idaho and see how you can get credit for your semester abroad.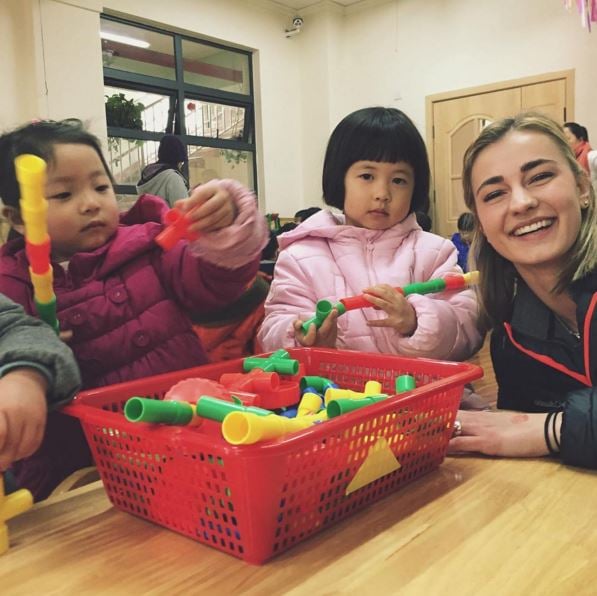 Find out if you actually want to be a teacher!
Last but not least, you get to see if you like teaching and get some great hands on experience! We have heard many stories from ILP volunteers who came home and changed their major (like Brianna) because they found out that they actually love teaching and want to keep doing it or they found out that wow, I actually don't think teaching as a career is right for me! Getting that hands on teaching experience really shows you what your skills are and it's easier to see if that's something you really want to do.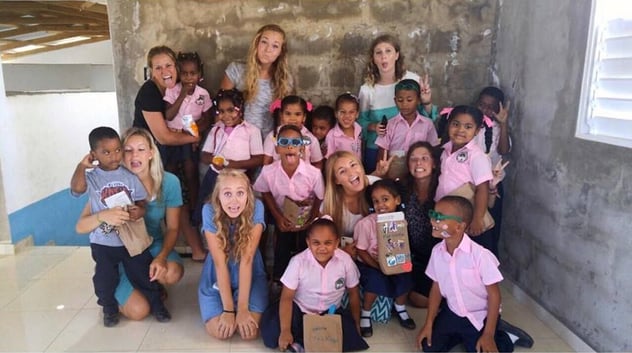 So those are some of the awesome ways that going abroad with ILP can help you to not only look awesome on a resume, but gain real experience for your Elementary Education degree. Click below to find out what a day in the life of an ILP volunteer teacher (in China specifically) would be!