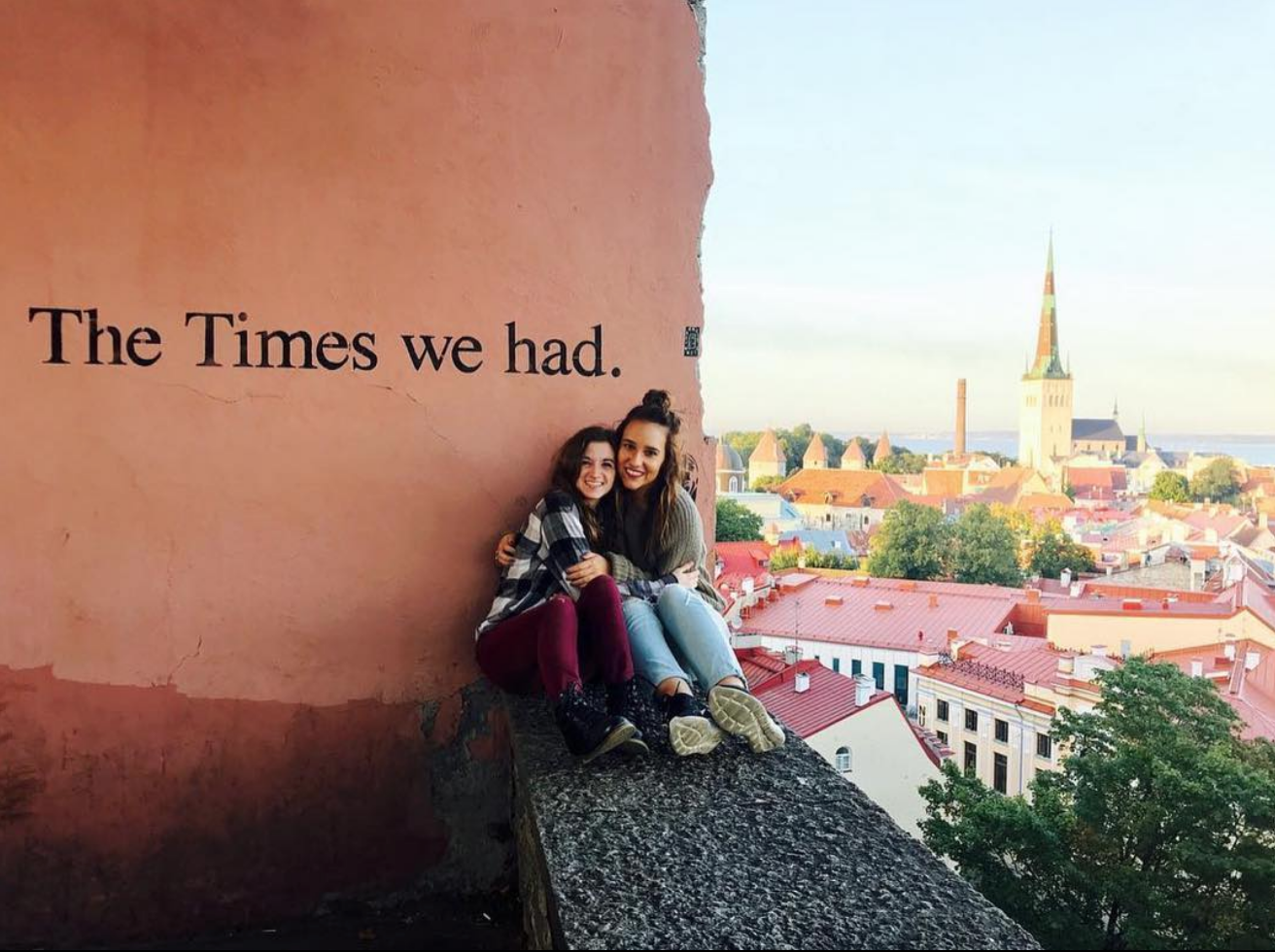 When visiting the beautiful city of Tallinn, Estonia you can't miss out on the "The Times We Had" wall! It offers a gorgeous view of the city and Instagram worthy photo location.
Tallinn is a travel worthy city. Whether you take a seaside bike tour, spend all day walking and exploring, visit the old churches, or sculpt your own marzipan you will fall in love with this lovely, charming Baltic place.
A semester teaching English abroad doesn't have to break the bank. Here are some tips to help you pay less for your semester abroad with International Language Programs(ILP).
Whatever you end up doing, make sure you stop and take a photo the well loved "The Times We Had" wall. This cute wall is a great place to take a picture with your ILP group and will remind you of the many amazing times you had during your semester volunteering abroad in Europe.
Where Is The Wall?
The wall is on top of Toompea Hill which is full of different lookout platforms. This is one of the greatest places to visit to get a panoramic view of the city. From the hill you will be able to see the Baltic Sea and watch the cruise ships come in, you will also have a view of the beautiful and unique buildings Tallinn is filled with. Spending time here will make you feel like you've been whisked back in time to a fairy tale.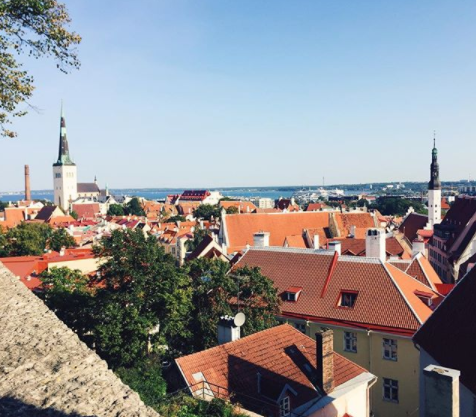 How Do I Get There?
Toompea Hill is easy to find. The best place to start is in Freedom Square. You'll know you're in Freedom Square when you see the big glass cross and yellow church. This is just on the outside of the main downtown area of Old Town. It's also a major bus stop which you will likely end up at some point during your visit to Tallinn.
Once you're in Freedom Square you will see a stone staircase. Follow those stairs all the way up to the top of Toompea Hill where the wall will be waiting for you! These direction may seem vague and there are not many specific street name to go off of, but I promise you will easily find it!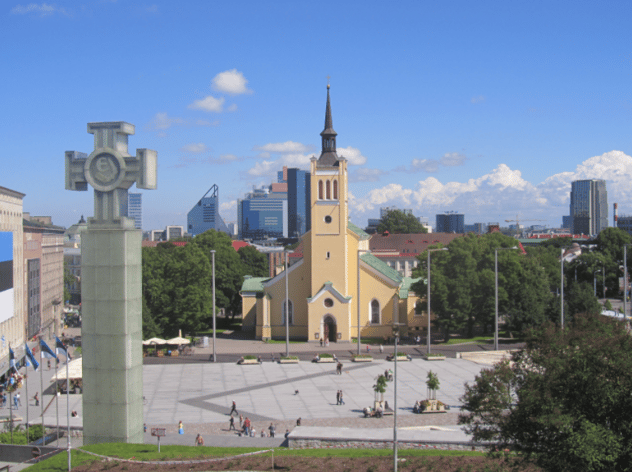 Can't Find It?
Many locals speak English in Tallinn! It will be easy to find help if you need it. Don't be afraid to ask someone for directions, you can show them a picture of the wall, or just tell them what you are looking for and they will be able to point you in the right direction.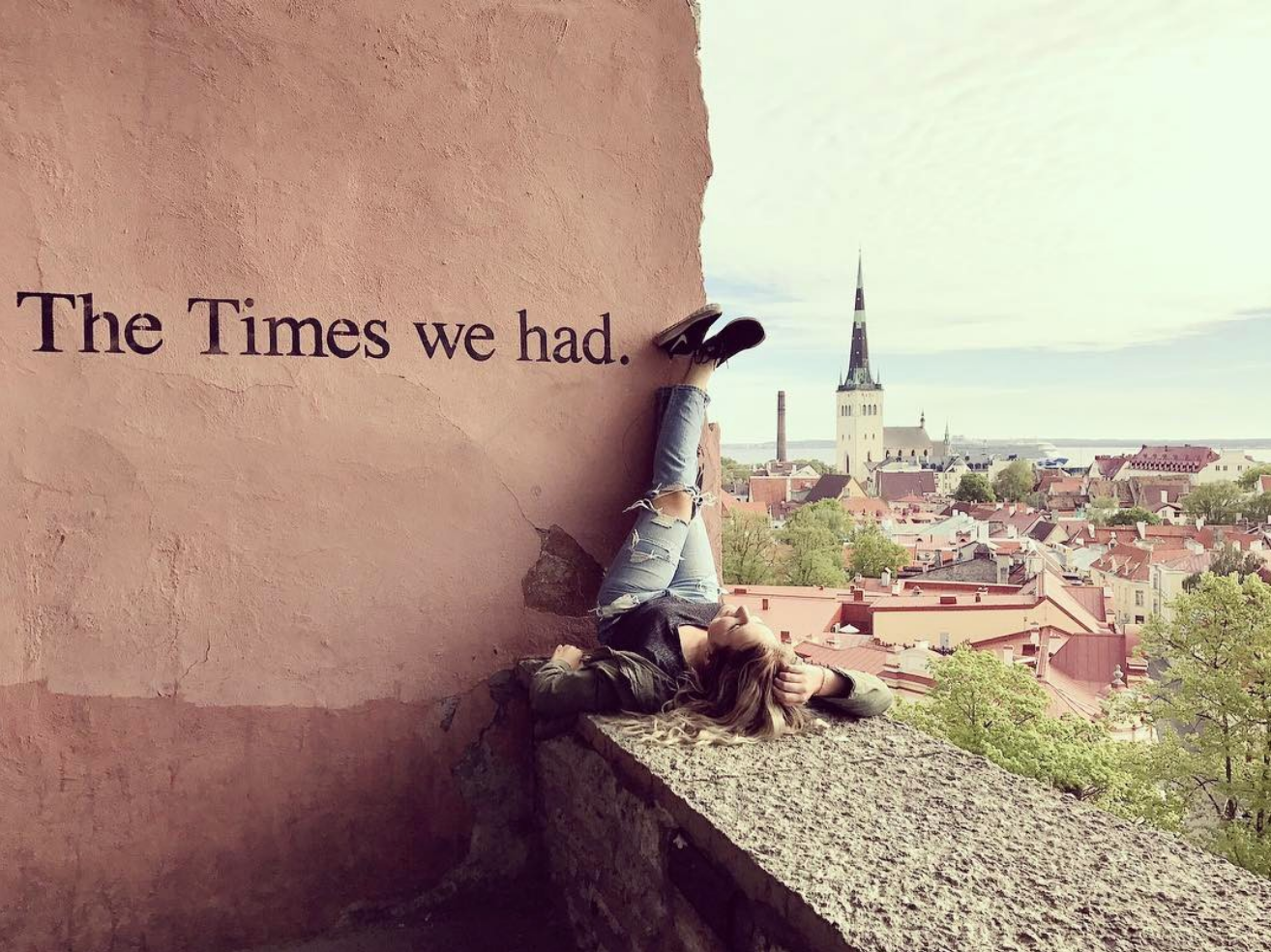 Enjoy the views! You'll be thinking about this amazing place for the rest of your life!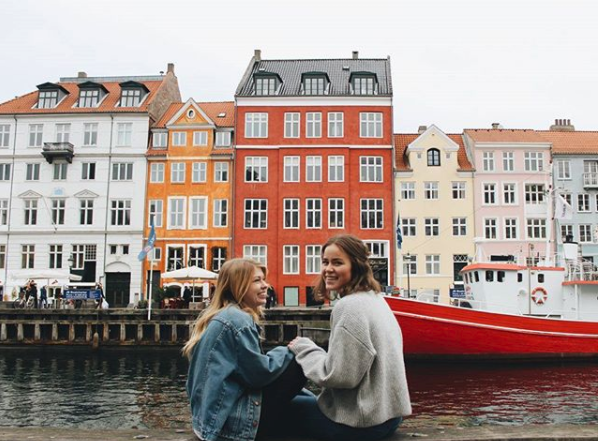 Volunteering in Europe with ILP will give you some pretty amazing opportunities to make a difference in the lives of those you serve, as well as give you the opportunity to travel and see incredible countries.
Whether you are volunteering with one of ILP's humanitarian programs or exchange programs you will love Europe, and love living abroad!
Click the button below to learn more about the ILP experience.