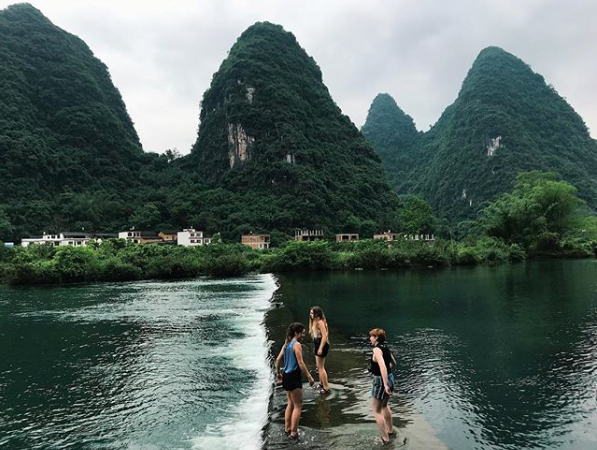 When living abroad, you'll probably notice that some of your favorite holidays aren't really celebrated in other countries. That doesn't mean you can't celebrate them anyways! Here are some holidays that our past ILP groups have had a blast celebrating.
International Language Programs (ILP) sends volunteers abroad to make a difference in many countries around the world. When you travel abroad with ILP, your ILP group soon becomes your second family. One way to bring your group together and have a fun time making memories is by celebrating holidays.
4th of July
Birthdays
Christmas
Cinco de Mayo
Halloween
Thanksgiving
4th of July
These summer volunteer programs means you'll be living abroad for the 4th of July, which is a different experience. There may not be any fireworks, but you can still take the day to celebrate the USA's Independence!
Some ways you can celebrate are by making your ILP lesson plans all American . Have American themed lessons that day, teach the kids part of the National Anthem, make statue of liberty crowns and have a parade, and quiz some of the older students on the US states.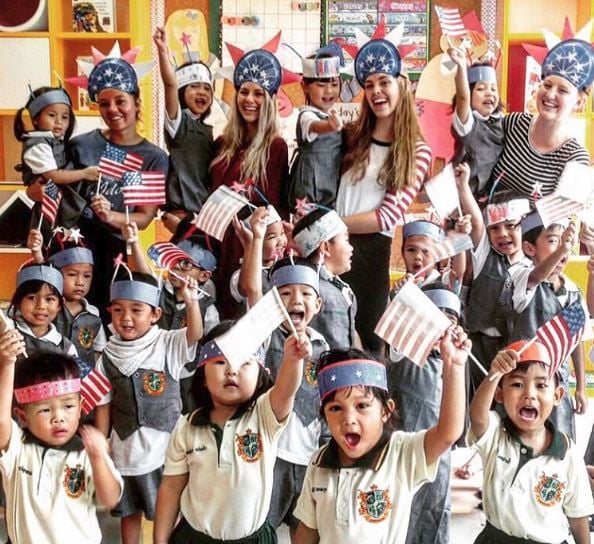 Birthdays
You probably won't end up having everyone's birthday while spending four months abroad, but you if you do, be sure to celebrate! Have everyone sign a birthday card, head to their favorite restaurant for a special dinner or see if you can find a cake and really celebrate in style.

We're even big fans of celebrating half birthdays during a semester abroad — why not, right??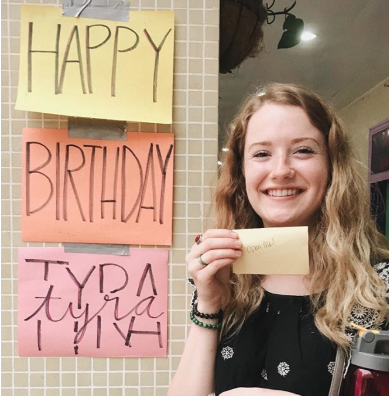 Christmas
All ILP semesters end before Christmas, so you will be back home during this holiday, but you can always celebrate with your group a little early. Plan Christmas themed lessons to celebrate this holly jolly time of year and you can throw a secret Santa Christmas party the weekend before you fly home.
Exchange a few inexpensive gifts and have great time reminiscing about the incredible semester you have had serving abroad — be sure to enjoy what this holiday looks like too! Here's how every ILP country celebrates Christmas.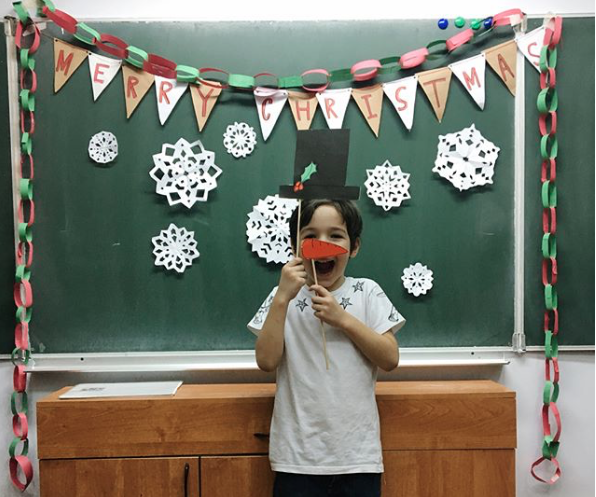 Cinco de Mayo
I probably don't need to give you a reason to eat some yummy Mexican food, because hello ... it's Mexican food, but celebrate Cinco de Mayo by eating some delicious tacos and salsa! Now, unless you are actually volunteering in Mexico, it might be a little harder to find a Mexican restaurant. Don't fret, you can always make your own salsa and tacos with food from the local grocery store. An ILP group in China, was able to celebrate this holiday, by doing just that! Kaitlyn, an ILP China volunteer told me:
"We made homemade salsa, HUGE bowls of it. Made mustaches and wore costumes, had a photo booth and one of the other girls MADE a dragon piñata out of cardboard boxes and construction paper. We played Mexican music, hung it in a tree and all got to swing at it... It was so fun and gave us something to look forward too! SO MANY funny/embarrassing pictures came from it."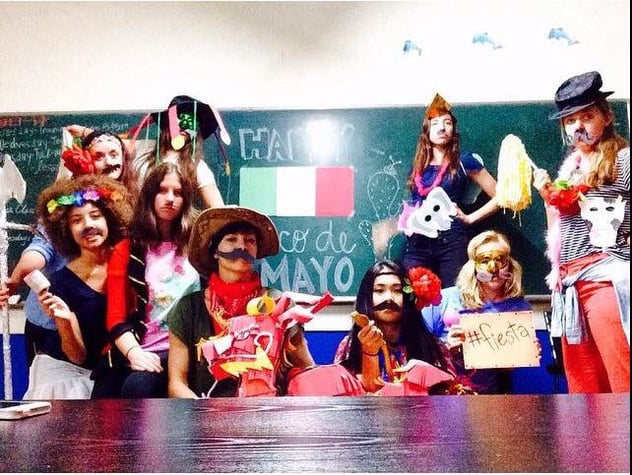 Halloween
Halloween has always been one of my favorite holidays, so clearly my group and I decided to throw a huge Halloween party for our kids. If you want to throw a Halloween party, make sure you talk to your native coordinator and get it approved by the school you are working at. (We've got a break down of who a local coordinator is but basically they are your go-to for questions while living abroad).
Once we got it approved, our native coordinator spread the word to all of our kids parents, and the kids came dressed up in costumes. We had a blast playing a few different games; fishing, musical chairs, making pumpkins, trick-or-treating, and face painting. And of course, before the party even started, we made and put up a ton of Halloween decorations.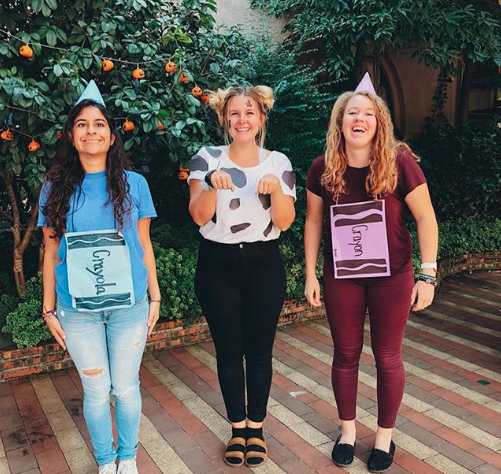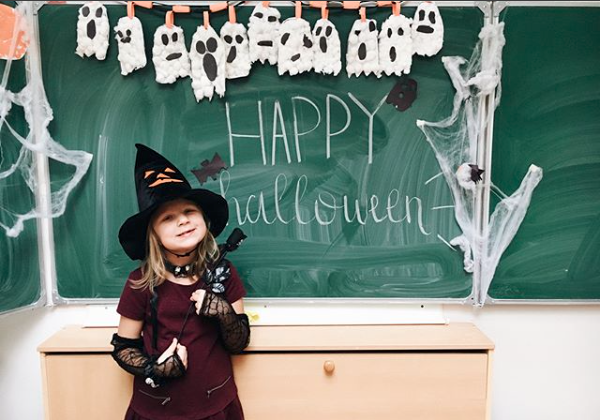 Thanksgiving
My ILP group, and many other ILP groups have loved making a Thanksgiving meal together. My group and I went to the local market and bought carrots, potatoes, all sorts of different types of fruit, corn and rolls. Making due with what we had easily accessible, we then went to McDonald's and KFC and bought some chicken nuggets and chicken legs and thighs to be our main meat.
We all worked together to make an "almost" traditional Thanksgiving meal. Other groups have also splurged and went to their favorite pizza place or restaurant in town. Don't forget to make a few decorations and talk about what you are grateful for! Click here for more tips on how to celebrate Thanksgiving when living abroad.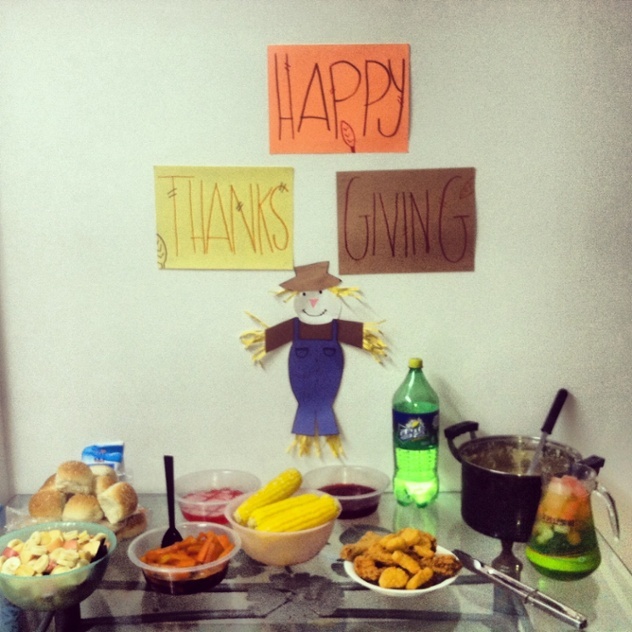 Taking time to celebrate national and random holidays can make your ILP group even closer and make your overall ILP experience that much better!
Want to learn more about how you can teach and serve children abroad with International Language Programs (go you!)? Click the button below to speak with an ILP representative.