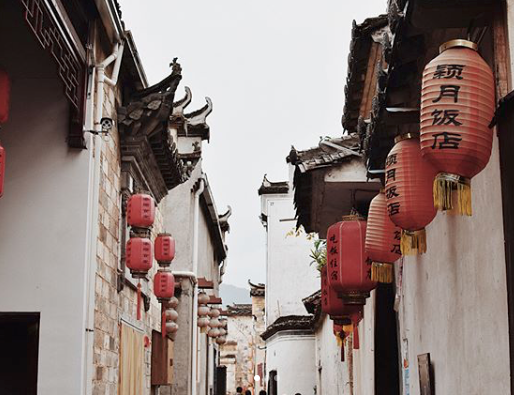 Thanksgiving is a uniquely American holiday, not really celebrated in other countries, but that doesn't mean you can't celebrate!
Being away from home during Thanksgiving can be a different experience, especially if you're living in a foreign country. For starters, you're probably living somewhere that doesn't celebrate this wonderful holiday and somehow, the idea of eating delicious noodles while living in China for a semester, isn't quite the same as eating turkey and pumpkin pie.


---
Come see what living abroad is really like
Fill out your application here!
---

But don't worry! Each Fall semester, we have a group of volunteers who have been able to figure out how to celebrate this holiday, no matter where they are in the world.

Celebrating Thanksgiving While Abroad
Make Your Own Dinner
Be Thankful for Where You Are
Make Your Own Dinner
Storytime. When I was volunteering with International Language Programs in China, my ILP group and I decided that we would create our own Thanksgiving meal together to celebrate. I mean, we loved rice and noodles, but we needed something a bit more American, especially on Thanksgiving.
We went to the local market and bought carrots, potatoes, all sorts of different types of fruit, corn and rolls. Then we went to McDonald's and KFC and bought some chicken nuggets and chicken legs and thighs to stand in for our Thanksgiving Turkey. We all worked together to make an "almost" traditional Thanksgiving meal ... and it's something I don't think I'll ever forget.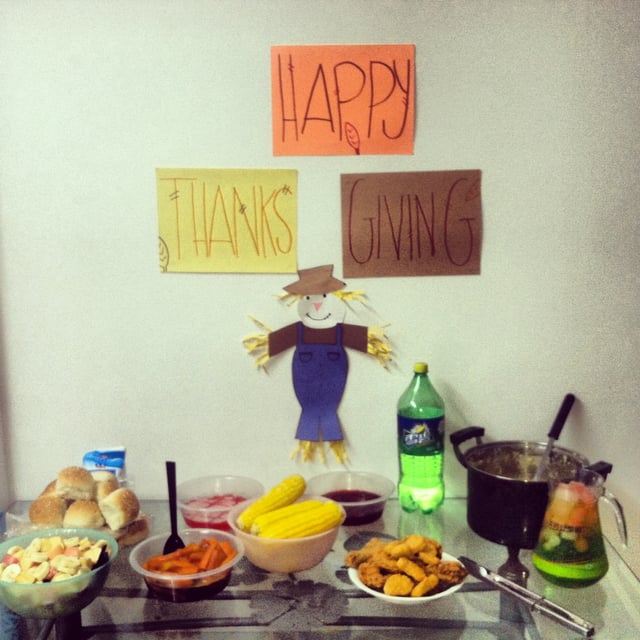 Packing Up A Few Things
If you'll be volunteering abroad over Thanksgiving, you might want to pack a few favorites from home for your Thanksgiving feast. While you'll be able to find some staples in a lot of countries (like chicken instead of turkey, and some sort of loaf of bread or roll) but you won't be able to find a few key pieces.

Volunteers suggest bringing canned pumpkin to make a pumpkin pie, and some spices from home like pumpkin spice and cinnamon. That way, you can make a pumpkin-themed dessert no matter where you are in the world!
Be Thankful For Where You Are
Here's Cherish again: After my group and I prepared our Thanksgiving meal, we all went around the table and expressed what we were grateful for. Although being away from our family and friends during this holiday was a unique experience, we were so incredibly grateful for where we were ... China! Some of the different things we said were:
The opportunity that we had to be in China
Our sweet (and sometimes rambunctious) kids that we teach and love
The kind Chinese people that we had interacted with
The fact that were able to meet each other
We were also grateful for all of the awesome growth experiences that we were having throughout the semester.
And a lot more — it was incredibly eye-opening. Even though being away from family and friends during this holiday is going to be a different experience, it will always be something you remember ... who could forget a Thanksgiving dinner you spent in China? Although I missed my family during Thanksgiving, I was really grateful for the time that I had in China.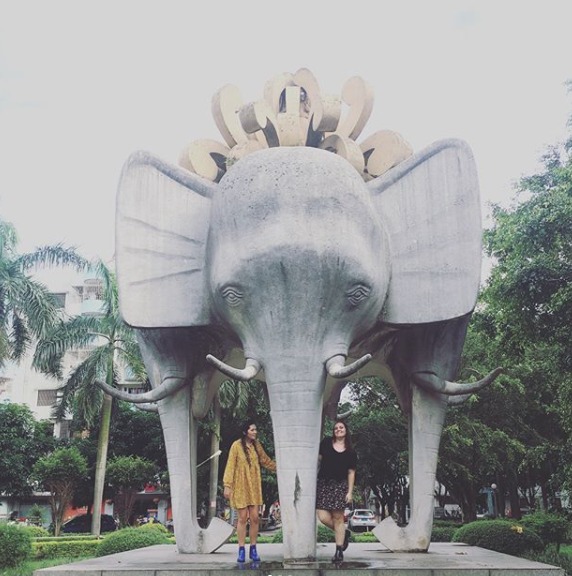 Come travel with us!
If you're set on volunteering abroad and doing some traveling during your semester, but not sure how to make that happen, we can help! International Language Programs does exactly that — we're a non-profit program who sends volunteers abroad to make a difference (but also give free time and vacation time so you can travel).