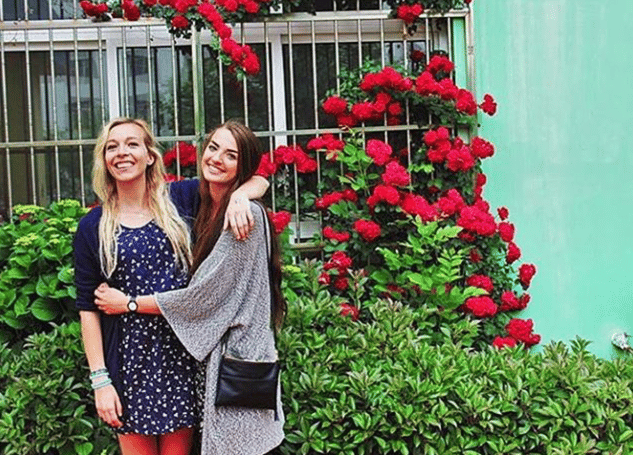 How does church in a foreign country even work if it's so far away? While International Language Programs is not affiliated with the Church of Jesus Christ of Latter Day Saints, a lot of our volunteers are LDS (but you don't have to be LDS!) . In all of ILP's countries, every single school ILP has gives volunteers the chance to be part of their LDS church if they choose to, and most locations have options to attend other churches as well.
If you're looking for opportunities for LDS volunteers abroad, International Language Programs might be a good fit; come talk to an ILP representative right here.
Some ILP schools have churches close enough that you can walk to it while others aren't quite that convenient; you may need to Skype into your Sunday school class because it is so far away (that's usually the case with the LDS church in China).
What If Church Is Far Away?
Having a church that takes a while to get to is the case with a few of our schools around the world and can be a tricky decision to make but it shouldn't hold you back from volunteering abroad. You will have the opportunity to go to church, but it could mean getting up early, walking to the metro station, transferring a few times then walking to the church building.
Add on 3 hours of church and the time it takes you to get back to your school and you don't have much left time for anything else on Sunday.
What are your options?
Go anyways!
When I was volunteering with ILP, it took about 2 hours both ways to attend an LDS branch in China. There was a group of us who went every week and we decided to just make a day of it. There was this awesome noodle place right behind the hotel we had church in so we went there for lunch every Sunday. We also quickly found this cute bakery that sold incredibly delicious cream puffs…we would get bags full and set off for our adventures.
Because church had brought us so far away from our school, we got to see parts of the city others in our group didn't because it was out of the way.
Sometimes we had plans to visit a museum or a park where we could lay out blankets and fly kites. Other times, we just picked a random stop on our metro ride home and got off and explored what that part of China had to offer. That is a must do no matter what country you are living in — Random metro stops can be some of the funnest adventures you can have while living abroad.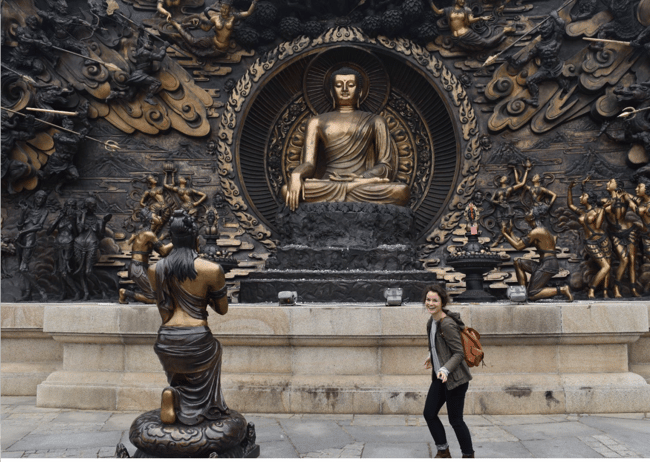 Use those long bus rides to your advantage
I had a lot of time on the metro each Sunday to get things done. I would type up a very long email to my friends and family, then send it once I got the hotel which had WiFi (I didn't have an international phone plan, but that's certainly an option!)
Or, I would use the ride to prepare for church. Since I had always lived close to a church, I hadn't ever thought about using my time getting there to worship. I was able to reread Conference talks, read scriptures, or just talk for a couple hours with others in my group. I also got the chance to beat my high score on this game I played the whole plane ride over to China. Or, you could get lucky and give a very tired man a shoulder to nap on!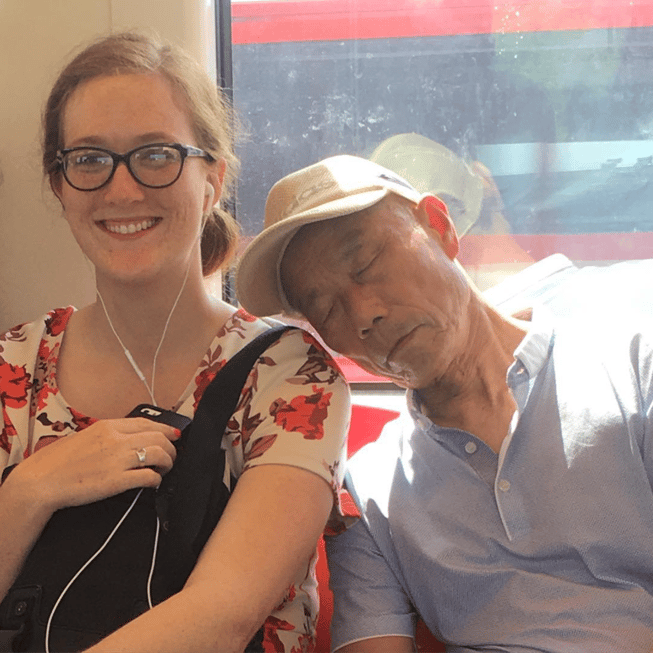 Worship in other ways
You can also choose what weeks you want to make the trek out to church; (paying for extra metro rides or bus tickets every week can get expensive!)There are tons of ways you can worship on Sundays without going to church. Get your group together for a group scripture study, or visit another religion's holy site.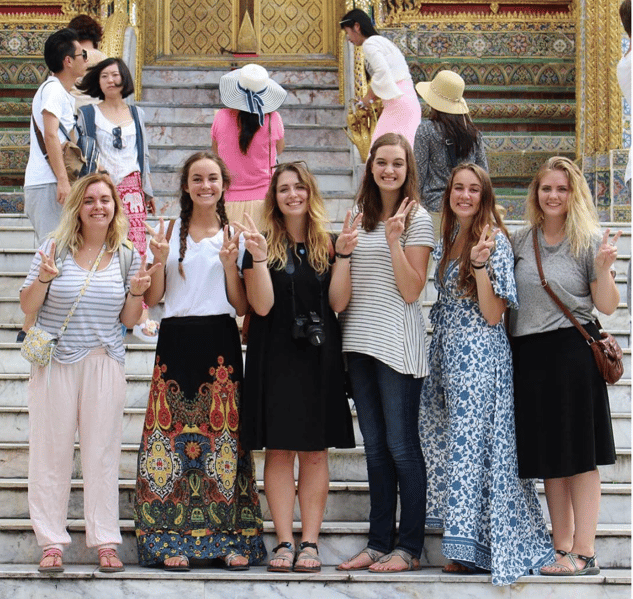 Have other questions about what life is like in a different country? Talk to someone who is been there, and done that…and can answer all your questions by clicking the button below!