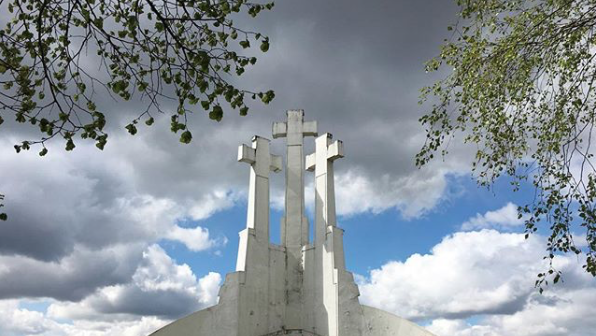 If you are planning a trip to Vilnius, Lithuania soon, make sure you add the Hill of 3 crosses to your Vilnius bucket list!
There are tons and tons of things to do in Lithuania, most of which also have to do with the incredible history that's found in this country. One of our favorite picks? The Hill of 3 Crosses.
Hey — Maybe you've never heard of Lithuania, but the minute you do a bit of research, you're going to be on board. Come learn how to pay less for your semester abroad and teach English here with ILP!
What is it?
The Hill of 3 Crosses is a monument that sits on top Bleak Hill. The rumor is that seven Franciscan friars were beheaded on top of this hill (although this story is debated by some). The wooden crosses were the build around the 17th century and soon became a symbol of the city of Vilnius.
Anything Else I Should Know?
If you are one of the lucky ILP Lithuania volunteers, be sure to go to this monument at least once during your semester abroad.
Not only will get get to see the historical and awesome monument (that makes for a great photo — tag your pictures with #ilpadventure and follow @ilpadventure for a possible repost! ), you will also get an AMAZING view of Vilnius that you will never forget.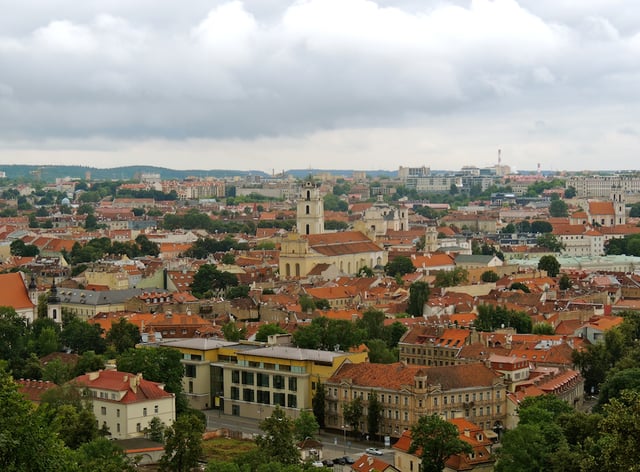 Oh And Don't Miss This Hike
Not only will you get a beautiful view of own the newer, more modern city while you're up on the hill, you will also get an amazing view of Vilnius' Old Town and all the old fashioned red room buildings. The view alone is enough to make the hike worth it! You'll want to pack snacks to enjoy while you wander through these green, green trees.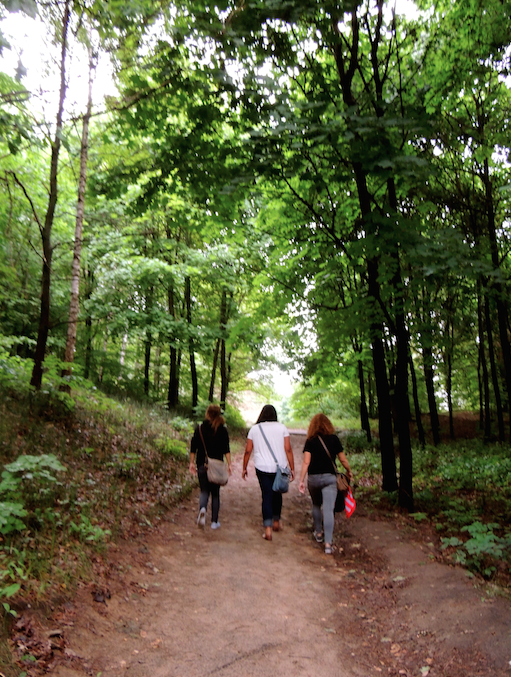 Looking for other things to do in Lithuania? Don't worry, you'll have lots of free time and weekends off (plus vacation time) to see all there is in this country and dreamy spots in Europe like Greece, France, Sweden, Iceland, Italy and more. Come serve abroad in Lithuania! Click below to read about what a semester with International Language Programs is like: