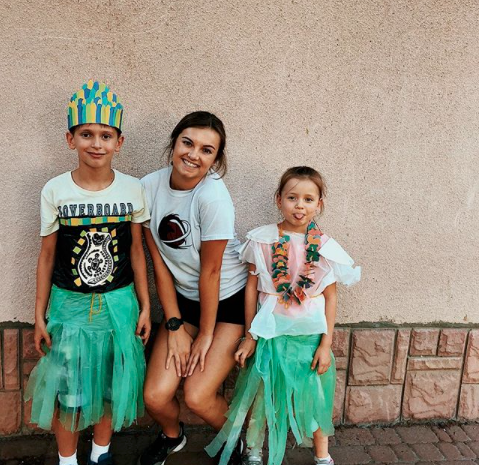 One of the biggest things that ILP volunteers say after they return home from a volunteer experience abroad is that they miss the children they taught - they miss "their kids". If you're lucky enough, you may get to see them again!
As an International Language Program volunteer, you'll make a difference by working with children. You may volunteer in an orphanage or teach English abroad to children. With both volunteer programs, volunteers usually say the kids were what really made their experience living abroad so meaningful.
---
Not an ILP volunteer yet?
Go here to apply!
---
Months and even years after volunteers return home, they're still thinking about their kids. I would kill for a recent photo of my first set of students! Even years after my first semester abroad, I think about my students and wonder what they're like now. How's their English? Do they remember me?
Keep In Touch Once You're Home!
Many times you're able to leave your contact information at the end of your semester abroad. I'm Facebook friends with several of my older students and one even has sent me Skype messages. I love staying in contact with them!
Other volunteers have been able to FaceTime or WeChat video call with their students (who are using their parent's phones). Be sure to swap contact info with your students right before you're leaving so you can keep in touch. It's also a great way for your students to practice their English.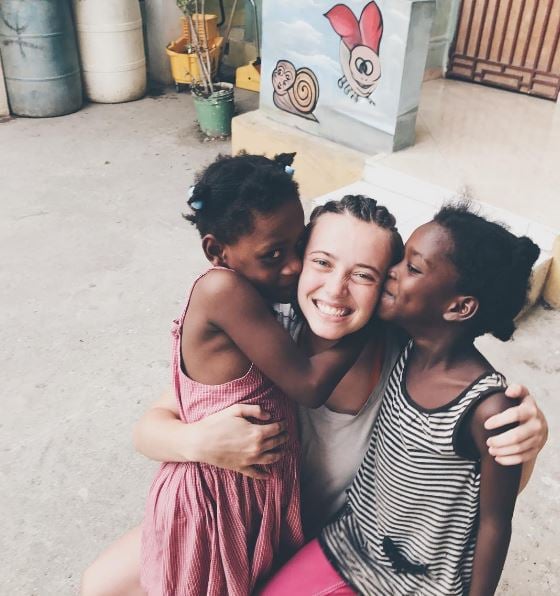 ...Or Go Back To Visit
But what if you could actually go back and see them?
You can! We've had several ILP volunteers who have requested to return to the same location that they volunteered at previously. They loved the area and especially the kids. (Psst...one of the best benefits of being an ILP volunteer is that ILP makes it incredibly affordable to volunteer again! As the leader of a group, your program fee is covered and you even receive a spending stipend! Read more about it here.)
Ashley, an ILP volunteer, has been to Romania many times to see her kids! She was a volunteer at the orphanage first as a BYU service abroad, then again multiple times when ILP took over the orphanage program there.
She first wrote about her experience serving with ILP on this post. To sum up though, there was a certain 3 year old boy that really stole her heart. When she first met him he couldn't walk due to a medical condition, but through consistent work she was able to help him take his first steps and by the end of the semester he was even walking.
Ashley said,
"We nicknamed him 'Prince Charming' because he loved to give hugs/kisses and when he was in a good mood, he'd give us his 'smolder'. The relationship that I built with him was my favorite and most cherished aspect of my time in Romania."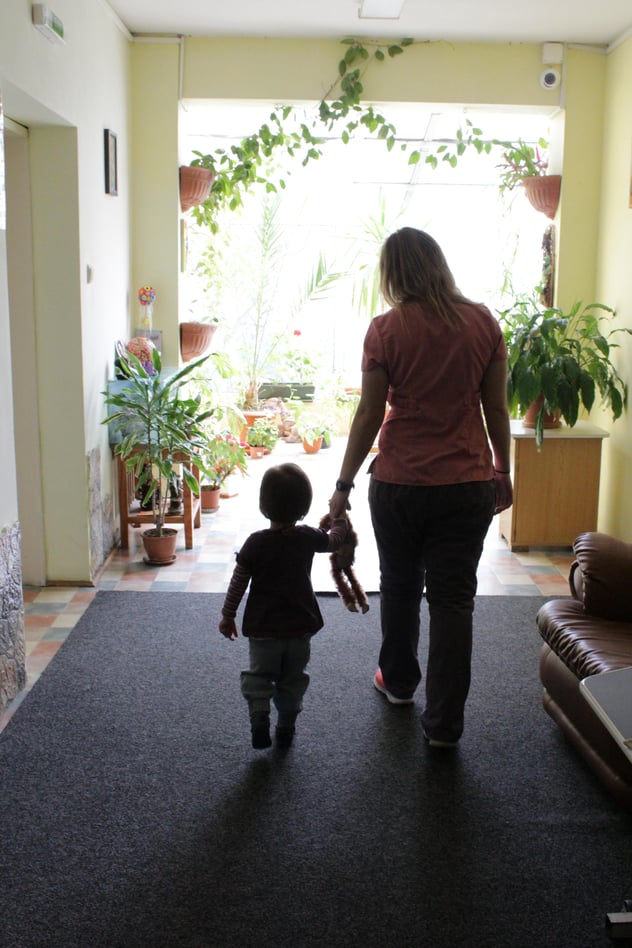 At the orphanage in Romania, ILP volunteers help many children develop physically to reach milestones, like helping kids learn to walk.
So you guessed it...she went back to the Romanian orphanage again years later.
"For the next two years, I thought about him often and dreamed of going back to the country and little boy that I had fallen in love with. I worked hard to save my money, graduate, and now that I am back in Romania, I couldn't be happier! I have gotten to see him almost every day and continue to build our relationship. I have loved getting to see him progress over the years and learn all the small things that make him who he is; such as, saving snails on the playground, loving cars and dogs, being afraid of the dark, and preferring the color orange. I look forward to seeing him every day and hearing him say 'Ashley!' as he runs to give me a hug.
"Honestly, the best part about coming to work in this orphanage is the personal relationships that you build with the workers and the children. They are connections and moments that you will never forget and that can change your life. Every time that I come, I meet more children and fall in love with each one of them. It's hard to find opportunities in life that are more fulfilling than working with these children. Lives are changed every day.....as you change theirs and they change yours even more. "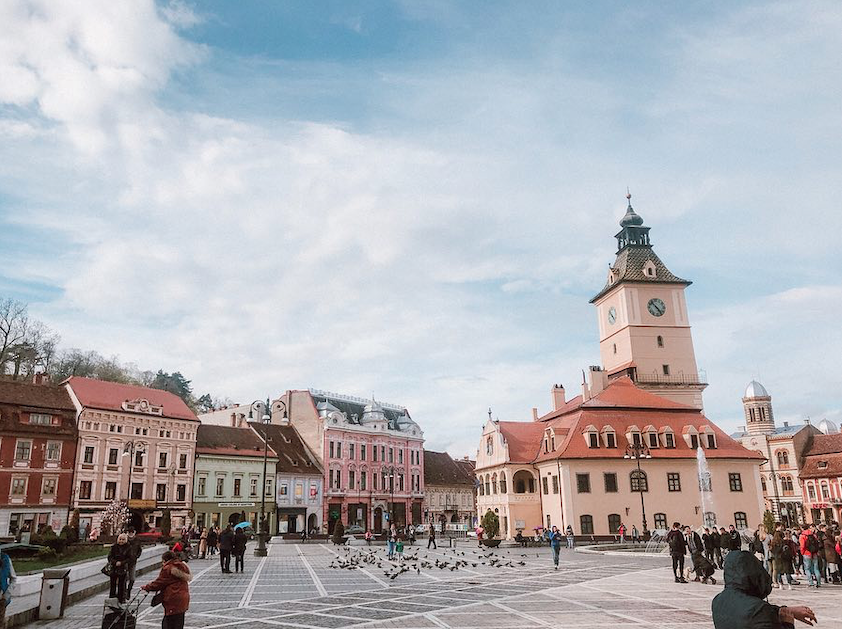 Want to volunteer at a Romanian orphanage like Ashley did?
Or are you an ILP alumni and want to go back and see your kids, too? Either way, click the button below to get started on your application today!