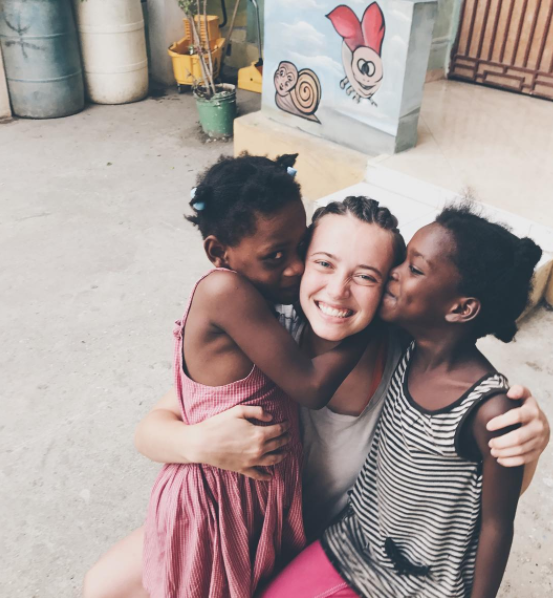 Don't read ANY more if you aren't ready to have your heart melt and fall in love with these cute kids at the Haitian orphanage!
Haiti is just one of the countries you can volunteer in with ILP — it's also one of our Humanitarian programs! This country is unique in a lot of ways, but one major difference is how well you will get to know the kids.

During your semester abroad in Haiti with ILP you will be teaching English to kids who live in an orphanage .... and you will live in the same compound with them! It's like a big family in that orphanage, and you're right in the middle of it. That means lots of time to hang out outside of the classroom which is really unique to this program.
---
Come to Haiti with us!
All about volunteering in Haiti.
---
Abby, who is in Haiti right now (jealous!!) sent us pictures of some of the kids she is teaching and a little bit about them. Again, be ready for an overload of CUTE.
Hey There, Amox!
"Amox is an active little 6 year old who loves dance parties and laughing. He is soft spoken until he warms up to you, then he is rambunctious and crazy! He loves to eat 'sweets' and join in on whatever game the other kids are playing. Amox is as moody as a teenage girl and you definitely have to earn your love with Amox, but once you've earned it, his cuddly hugs, sweet cheek kisses, and contagious smile will melt your heart!"
We Love Wilmy
"Wilmy is nine and I don't think there is a soul who could not just love Wilmy. He is very attentive in class and has been one of the quickest learners, using English in and out of class. After just a few weeks of English classes, he is now able to communicate pretty well with each volunteer.
"Wilmy is also the peacemaker in the orphanage and always willing to help out. He is very patient with the other kids. His laugh is my favorite. Wilmy loves bubbles, playing any sport, and reading stories. Wilmy is the kindest and most easy-going kid. "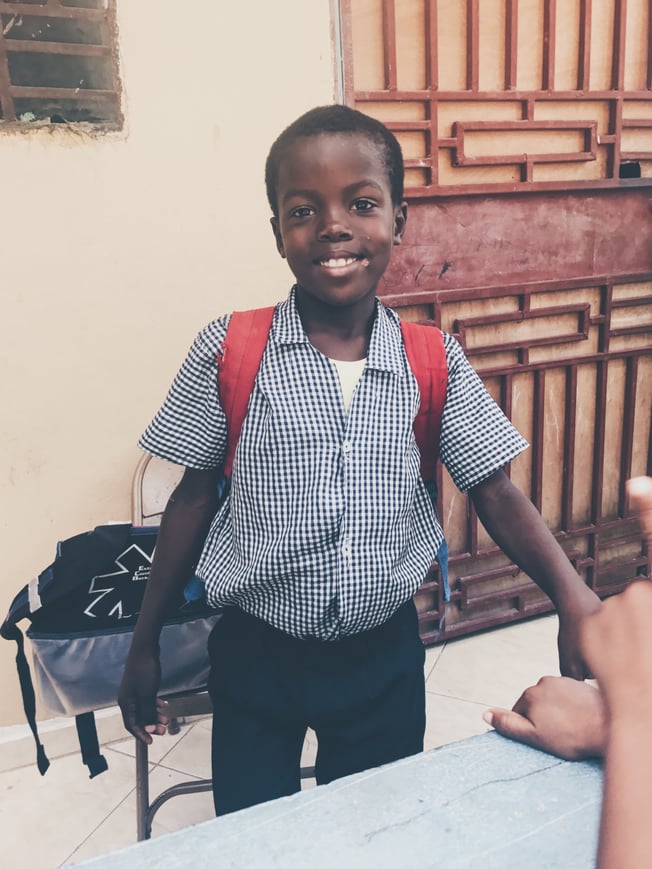 Say Hi To Luckson
"Luckson is 11 and is a natural leader. He is shy at first, but once you get to know him, you feel like he's your little brother. He loves to joke around and tends to come off as tough (just like any pre-teen), but when it comes down to it, he has a heart of gold, which you see especially when he interacts with his younger siblings, Berline (Judeline) and Ecclesiastes.
"Luckson once caught a dragonfly and went to his room for a few minutes and came out with the dragonfly tied to a string... so creative! Luckson also LOVES soccer and has started to enjoy playing volleyball... really he loves anything with a ball. He may not be the biggest fan of dance parties, but ask him to do the Macarena and isn't afraid to shake his hips!!"