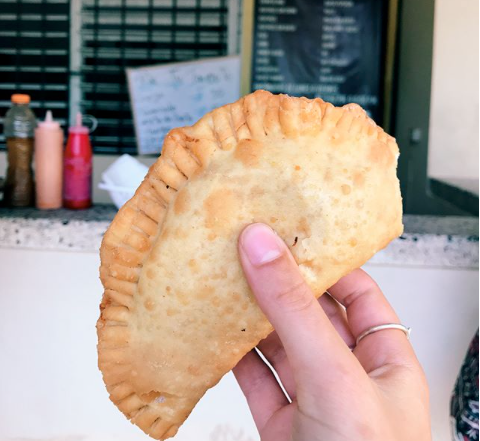 We're here to tell you all about the best empanada stand in Puerto Plata that needs to be on your agenda while you're living in the Caribbean.
Pst: We have info about volunteering in the Dominican Republic we think you might be interested in.
There are a lot of hidden gems around the DR that you're sure to find, but these delicious empanadas are really close to the home the ILP volunteers live in, so you can enjoy them as much as you want (even daily like some volunteers do)!
You really gotta make sure that these empanadas are one of the first things you try when you arrive in Puerto Plata. Trust me, you'll miss these when you come home!
Everything you need to know about our favorite empanada stand
They are just a quick walk away
They may sell out, so go early
Get them fresh
They are super cheap
The empanadas are HUGE
There's three flavors
Get them WITHOUT sauce
The secret ingredient to bring with you is...
They are just a quick walk away from the ILP house in Javillar
The empanadas are located in a tiny yellow stand that is just a five minute walk from the you'll be living in Javillar as an ILP volunteer.
The stand is on the way to Costambar Beach and the Javillar school where volunteers teach English at. It will be on the right side of the road right before you turn right to go up the main road to the Costambar Gate. You'll understand these directions more when you arrive and get familiar with the neighborhood.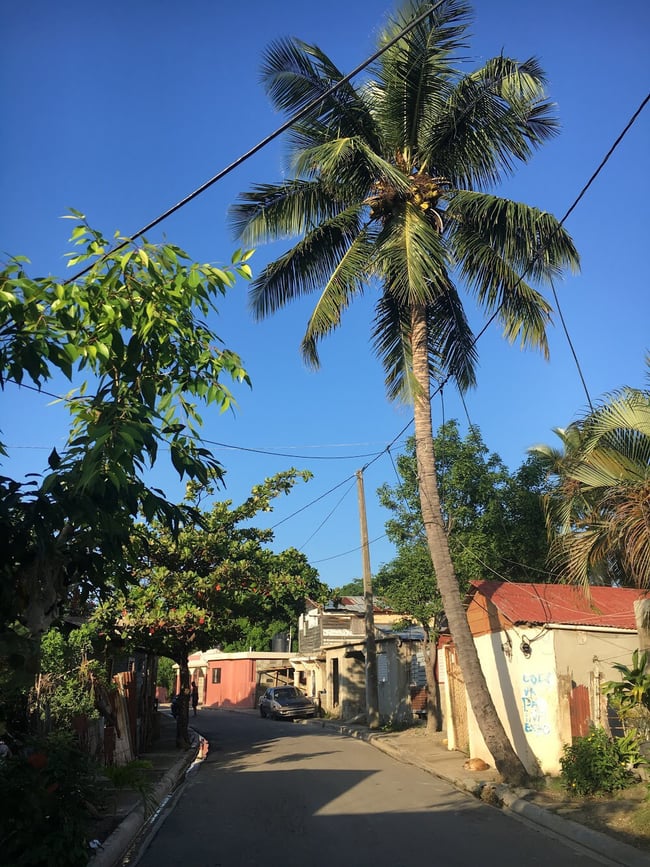 They may sell out, so go early
The best time to go get the empanadas is 8:00 AM. There is a surge of people getting them as the kids come in to go to school, so getting there AFTER the kids start to come is key! I'll tell you why in just a second.
You want to make sure you at least go before 9:00-9:30 AM though because that is normally when he starts to run out and you may not get the flavor you want (or any at all)!
Get them fresh
He normally makes a batch early in the morning and will sell those first. If you wait until after the surge of kids have come through and bought all of that first batch, he will be making a second batch ... that means super fresh, hot empanadas!
They are super cheap
Each empanada is around 20 pesos (which is a little less than 50 cents USD). You can't really beat that!
The empanadas are HUGE
These empanadas are about the size of an adult hand! If you're not really hungry, I'd suggest only getting one. BUT, if you're starving, go for two -- I mean, they're only 50 cents, right?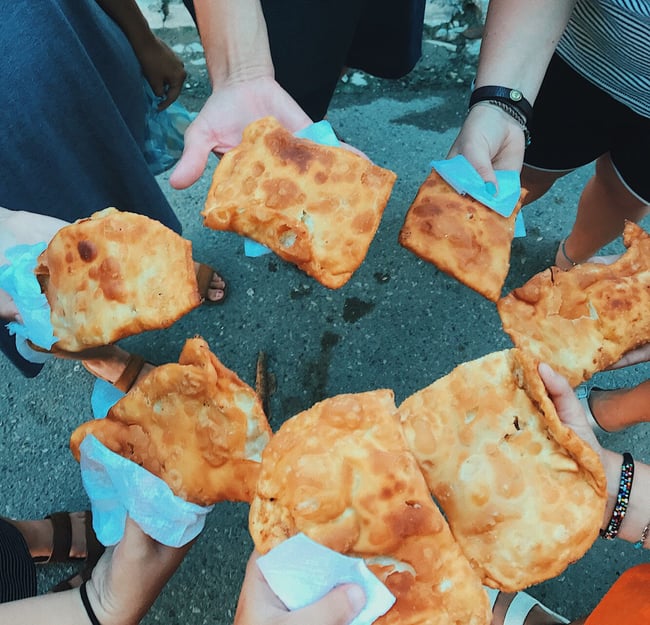 There are three flavors
There are three flavors you can chose between: egg, cheese, and vegetable.
Most of the ILP volunteers go for either the egg or cheese (or maybe one of each). Not many are fond of the vegetable option, but give it a try -- you never know which will be your favorite!
Get them WITHOUT sauce
Word of advice: order them without the sauce. The locals get them with mayo and ketchup on top. Our American volunteers prefer it without, so if you're not into that - get it dry!
The secret ingredient to bring with you is...
Sriracha sauce or hot sauce! Bring a bottle from home with you or try and find some at the local grocery store. The empanadas are amazing and the hot sauce just brings them to a whole new level.
The empanada man is a wonderful guy and will always joke around with the volunteers -- he will always tell you that your empanadas will be ready in 100 minutes and then laugh at his own joke! We love supporting this guy, so make sure you look for him!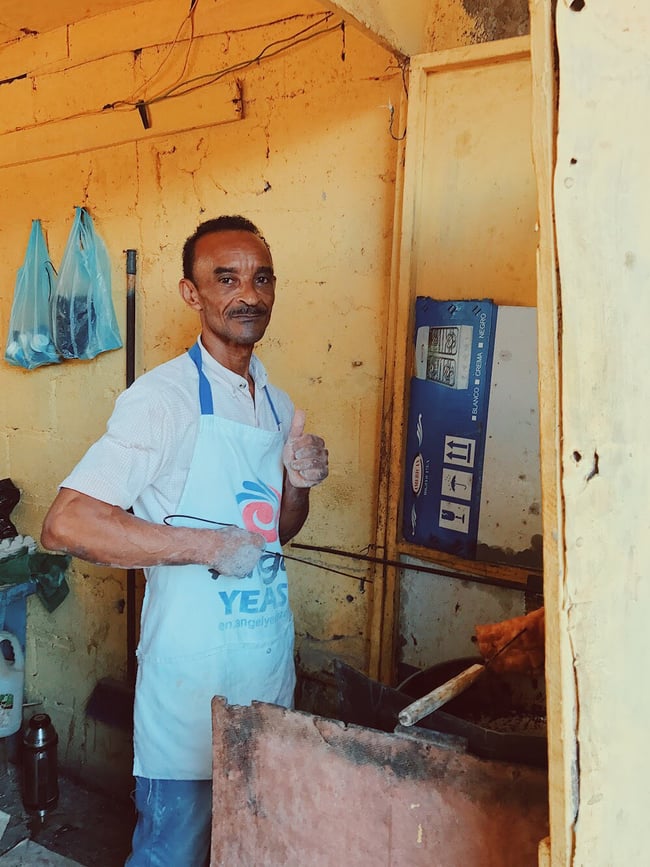 Yum. We're ready for a whole semester of eating these empanadas before (and after!) teaching English to a class of cuties.
Want some more info on your life in the Caribbean? Click that button below!