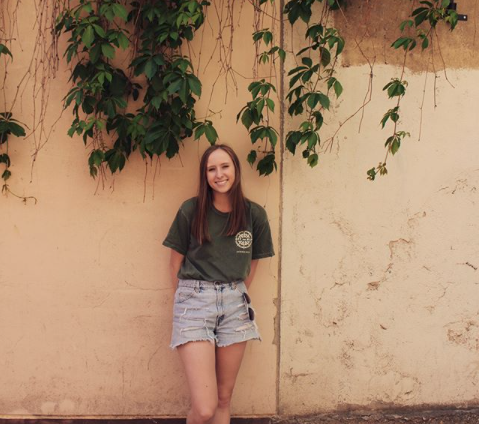 There's no need to keep this a secret: we love to eat when we travel and Lithuania is the best place to find food.
From the same country that brought you Holy Donut (you've gotta check this out and take a million pictures to post on Instagram here) and this list of darling cafes (start drooling now….but seriously), Lithuania also has yummy — and I mean yummy — and *special* pizza. This scrumptiously special pizza comes with orange garlic sauce.

Yep. Orange garlic sauce. You read that right. You are going to want to come to this pizza place more than once, so I'll help you out and make it easy...
Live in Lithuania for a semester with ILP! Come fill out an application and live here for an entire semester, giving you plenty of time to eat all the things.
Alright, now that you've got a few months to not only tour other European countries and see what food there is to eat in other places here are the details for getting your hands on a few slices of pizza with special orange garlic sauce.
The Restaurant
Where Is It?
What Do I Order?
So, Is It Expensive?
The Restaurant
Tag this blog post or take a mental picture because you don't want to forget this. Pizza Express is this place to be.
There aren't as many Pizza Expresses as there are other pizza chains (especially in Old Town and the City Center), but lucky you, Vilnius volunteers! There is one right down the street from the apartment in Vilnius. Score.
Shelbi B., a volunteer who went to Lithuania with ILP twice says this may not be the best pizza compared to other restaurants but the reasons it is her favorite is because of the orange garlic sauce. That glorious, delicious orange garlic sauce.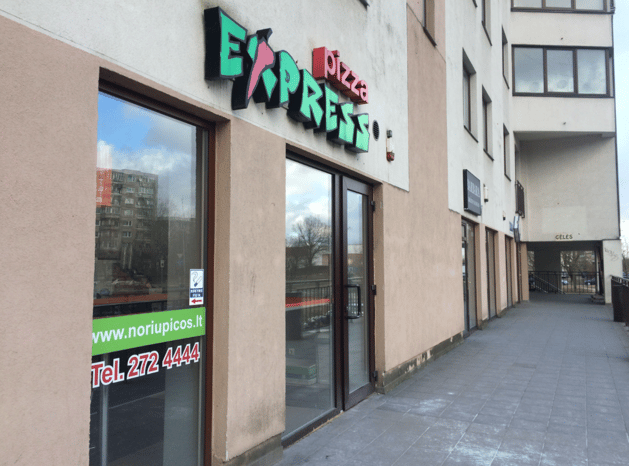 Where Is It?
Okay, so right down the street isn't super precise, but if you can't find it, here's a link to their website where you can get a list of all their locations.
Don't worry Kaunas volunteers, there is a Pizza Express in your city, too.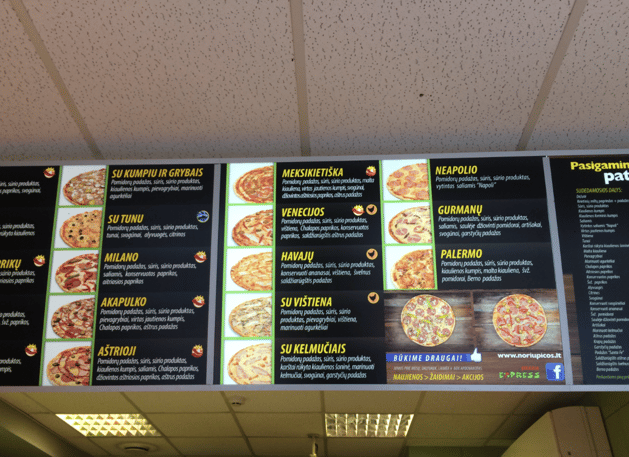 What Do I Order?
Quoting Shelbi here, "ALWAYS GO WITH THE ORANGE". All pizzas come with two types of sauce to go on the side; one is a chunky white garlic sauce and the other is the delicious and slightly orange garlic sauce.
Be like Shelbi and always order the orange. She recommends getting the Neopolio and the Chicken Havaju…with the orange garlic sauce, of course.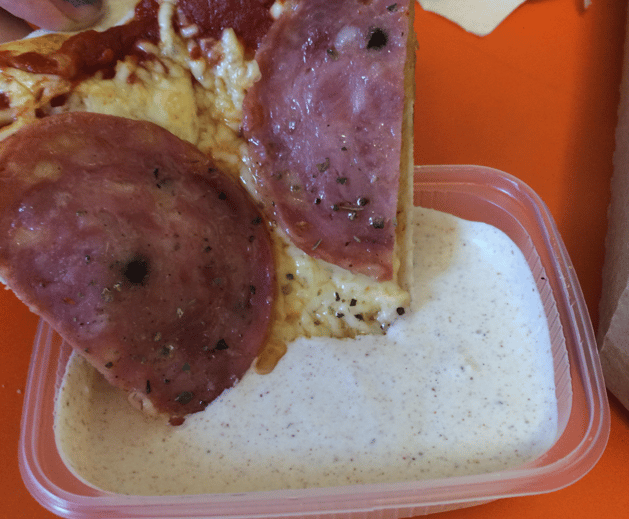 So, Is It Expensive?
That is up to you. That link to their website above gives you all your menu options and you can see what prices are like.
Small pizzas (32 centimeters, or 12 inches for us Americans) is 5 Euro but the larger ones (16 inches) are 7 Euro, and specialty pies are 8 Euro.
You can also order drinks and even pizza rolls. Yummy, yummy, yummy.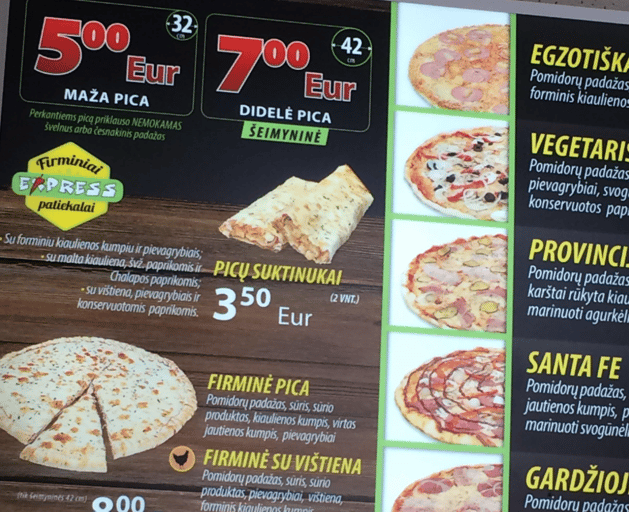 Shelbi really said it best: "Pizza will never be the same after you try it." Find out for yourself if you think that's true by stopping by Pizza Express during your semester abroad.
And come check out what other hidden gems Lithuania has to offer by checking out our blog all about how to fill your time while teaching English in this country. You'll find more posts about what to eat when here, and other little adventures like finding hidden swings under bridges.
Click that button to learn more about the country where the garlic sauce is orange and the donuts come on top of milkshakes: