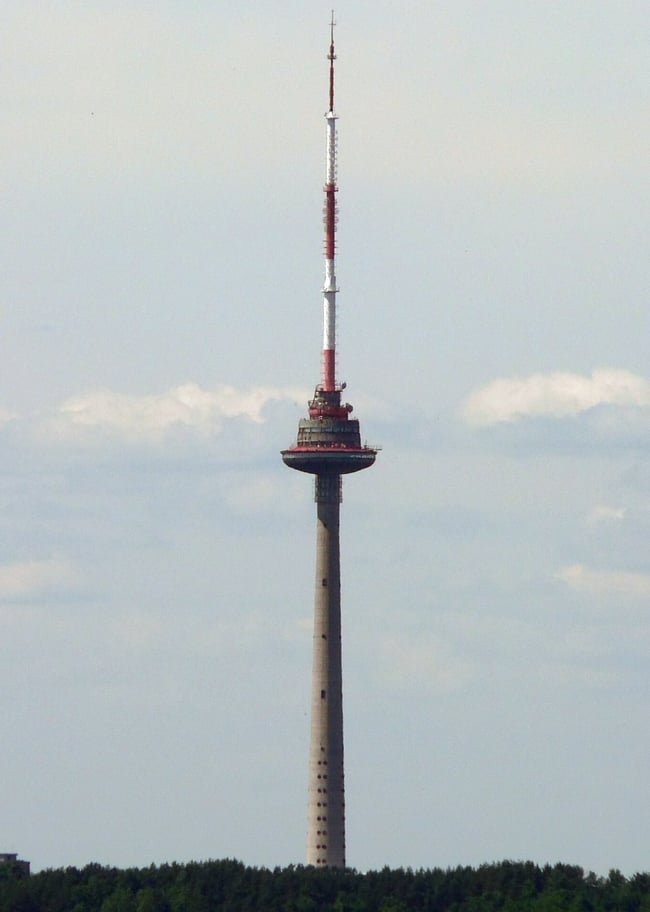 If you are looking for a unique eating experience while in Vilnius, you need to seriously consider eating dinner at the top of the TV Tower. You can get some tasty food and see the most incredible view of Vilnius below at the same time!
The TV Tower in Vilnius is really hard to miss. Look up towards the sky and you are guaranteed to see a building that looks similar to the Seattle Space Needle.
Can you spot it??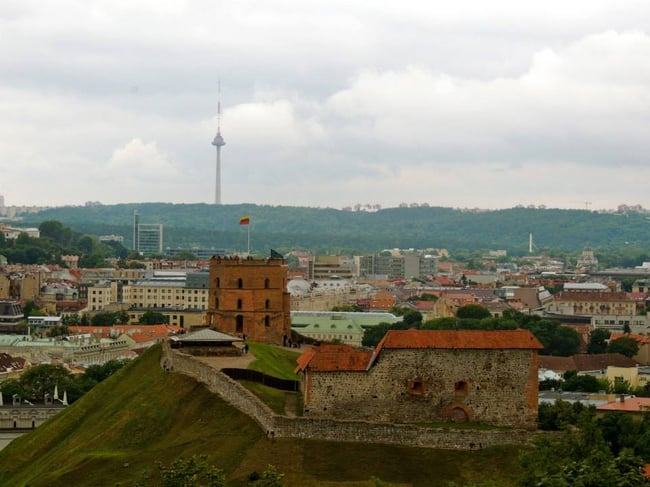 What's With This Tower?
The TV Tower is the tallest building in all of Lithuania. While it may not be the most beautiful building you've ever seen, it will offer you the most amazing view of the city (imagine seeing all those red roof tops in Old Town from high up in the sky ... yep, I'm in!).
The whole TV Tower is about 1,080 feet tall and the restaurant you are able to dine at is about half way up. Along the way, you will be able to visit the Museum of Struggle for Freedom and learn how Lithuania fought for it's freedom and won.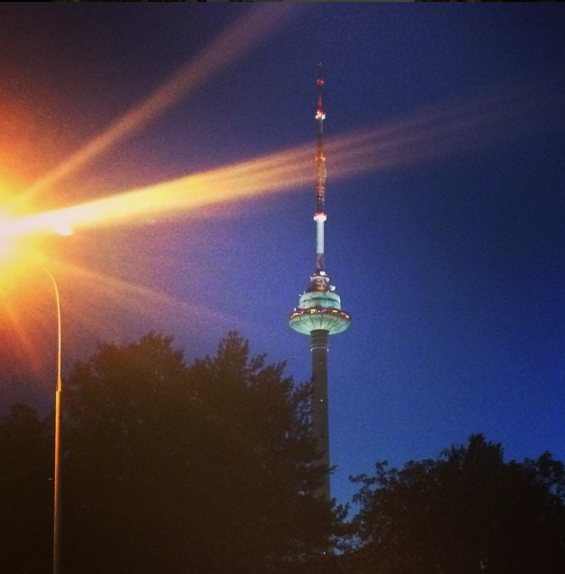 Sounds Cool, How Much Does It Cost?
You can visit the museum free of charge, but if you're looking to go all the way up and eat at the restaurant, there is a small entrance fee. You can check out those prices here.
I highly recommend paying that small fee (especially our ILP volunteers) because what you get in return is totally worth it!. The food is killer and a reasonable price (check out the menu here) plus the view is unreal. Since you'll be able to spend a semester volunteering in Europe and calling Lithuania home, it's worth an evening out, that's for sure.
The TV tower spins in slow circles, so you truly get a view of the WHOLE city if you stay up there long enough. The restaurant itself isn't too shabby either. Check out these 3D shots of the restaurant!
Can I Get A Little More Info?
Here is some additional information about the tower:
Address:

Sausio 13-osios st. 10 Vilnius

Hours: Weekdays: 11:00-21:00; Weekends: 11:00-22:00
The last tickets to go to the restaurant and observation deck are sold 10 minutes before the ticket office closes.
Don't miss it. You will regret it! If you want some more tips on what to do in Vilnius, check out this bucket list! It has everything you will want to do, plus more.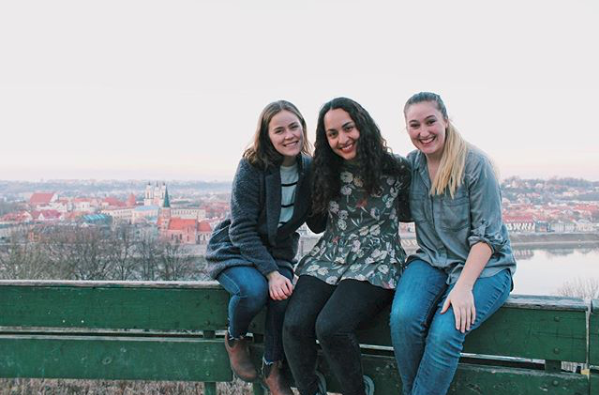 ---
Dying to be on these ILP Lithuania volunteers? Think about it — you'll be living in Europe, teaching English part time with free time (and weekends off) to explore your city and hop over to see another country ... anyone up for a weekend trip to Latvia? Then you'll have vacation days to explore even more of Europe. International Language Programs can make that happen, just click below: