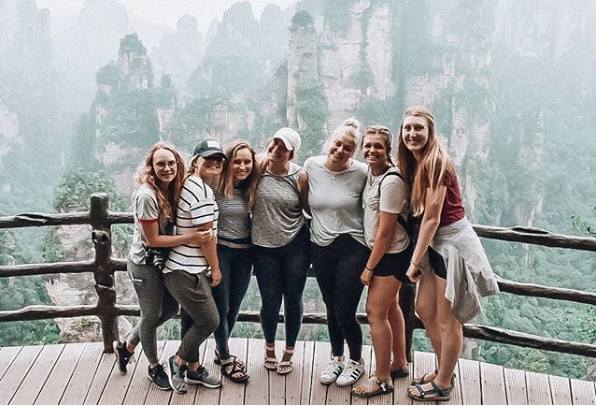 Are you ready for the happiest version of yourself? Come volunteer abroad for a semester.
You're sitting on a rickety bus, headphones in listening to your most recent favorite playlist, and watching as quite possibly the cutest kid you have ever seen keeps popping his head up from the seat in front of you. He watches you, laughs, and points at your blonde hair which is completely foreign to him. His mother smiles at him, speaking Mandarin and they both smile back at you.
The bus comes to a stop and someone jumps aboard with a live rooster on a leash squawking and running around. Your new best friend (who you were assigned to room with for the volunteer program) laughs and pulls out her camera in disbelief to capture the moment. You look out the window, watching the lush green mountains and an entire family of 4 on a scooter bike race by. Suddenly it hits you yet again...I'm in China. How did I end up in China??
Pst — here's a little on what life is actually like in China
How Living Abroad Makes You Happy
You may have decided to volunteer abroad for the travel (Volunteers living in Moscow looooove Red Square. Living in China for a semester means seeing the Great Wall in person. Volunteering in the Caribbean means trips to Los Tres Ojos National Park. Welcome to the dream life).

Maybe you also wanted to make a difference in other's lives. Maybe you wanted to help snuggle orphans to sleep in Romania or know that teaching English abroad will open up doors for a whole classroom of children.

Whatever your reason, did you consider the impact that you personally would have?
Living...really living...in another culture and part of the world could be quite possibly one of the hardest, most rewarding, most incredible adventures you can go through. Leaving the comfort of your soft bed at home, the familiarity of Cheerios for breakfast every morning, and your semi-addiction to Pinterest might sound tough, but we have a feeling it might be worth it.
Step out of the routine, get outside, and see what you'll find.
One of our ILP directors, Steve, puts it this way, "Unplug from the world just enough to focus on yourself and become better." You might be surprised by how your outlook on life changes.
Past ILP volunteers who have taught English in China, Thailand, Lithuania, Russia, Ukraine, Mexico (and the rest of the ILP countries) all say the same things about their semester. It doesn't matter where you go, it just matters that you do. Some of the things that they've gained are:
New best friends that they go on to room with in college, have reunions in other countries, and stay up all night talking to


A stronger love for people in general


An interest in cultures and other ways of life


An open mind


More purpose and clarity with school (having trouble choosing a major? Maybe v

olunteering for a semester can help you out).




Memories of events where they've never laughed harder or been more touched by others


Gratitude for little things (mom's rolls never tasted so good)


A sense of just ... happiness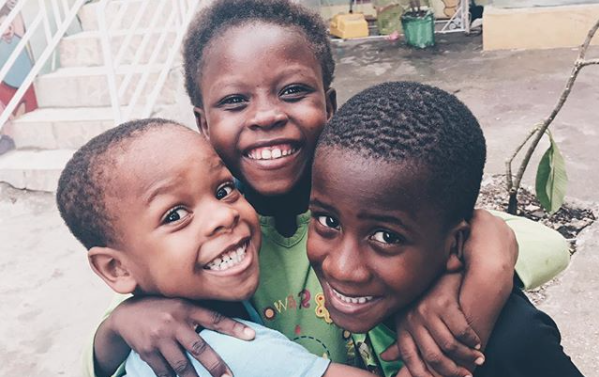 ---
If you're ready to change your life forever...volunteer in another country! International Language Programs (ILP for short) has years of experience sending college-aged volunteers to really make a difference in the lives of children, and in their own lives.

Come take the first step by applying to be an ILP volunteer and teach English in a foreign country for a semester —