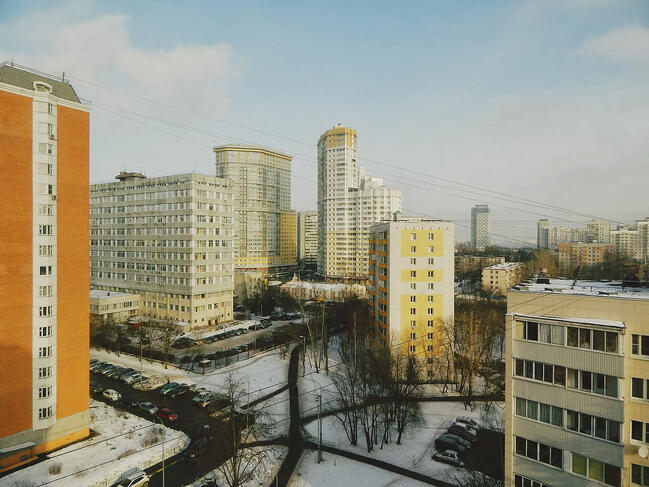 Heading to be an English teacher in Moscow soon? Are you LDS and want to attend a ward? Keep reading on.
Some ILP volunteers have preferences to live in specific countries because they want to make sure that they can attend a LDS ward every Sunday. Moscow is a great option for that.

Americans living in Moscow have a couple different options with attending church. You get to choose which ward you attend.
International Branch
Local Russian ward
Attending the International Branch
There is an international branch in Moscow available for the many foreigners living there. Guess what? Its held in English! Do you even understand how amazing that is? Its really fun to visit a foreign speaking ward, but after a couple months (or a couple hours) you'll realize that its difficult to focus for an entire church service. Even if someone is translating for you, it can be hard on the attention span for many volunteers. Being able to attend an English speaking LDS service is a blessing.
Get a break from the Russia language. It may be hard to picture before you get there (especially if you can't wait to start learning about the Russian culture), but it will be nice to get away from it all from time to time. You will be completely immersed in another country, its way of doing things, and its language. While that is one of the biggest benefits of volunteering with ILP, it's also nice to take a couple hours and relax. To stop worrying about translating what that Russian sign means. To feel something familiar.
You will get to meet people from all over the world. Americans aren't the only foreigners in Russia! Past volunteers have raved about how friendly the branch is.
"That ward was the best! It takes a while to get there but it was so worth it to be surrounded by people who speak english for a few hours every week. That ward is full of amazing people. They all helped with the homesickness so much."

-Kristen Sorenson
Meet other people your age who are teaching English for other programs. Make friends who you can spend time with outside of Sunday meetings. You'll love spending time with your ILP group, but its great to meet others to make plans with as well. Get to know leaders who are assigned to that branch. Your ward leaders may even invite you over to their house for dinner! Remember how we mentioned how it will be nice to relax and just speak with others who know English fluently for a couple hours? Now apply that same principle to an American style dinner every once in awhile. Yum.
You'll most likely be assigned home teachers, receive a calling, or give a talk. This is a great way to stay involved in your church services even while living on the other side of the world.

It can take some time to get to church, depending on where you live. In the past many volunteers have had to travel around an hour on the metro to attend the branch. Its worth it. The bishop in the past has been mindful of new ILP volunteers arriving each semester and has sent someone to help volunteers find their way to church on the first week.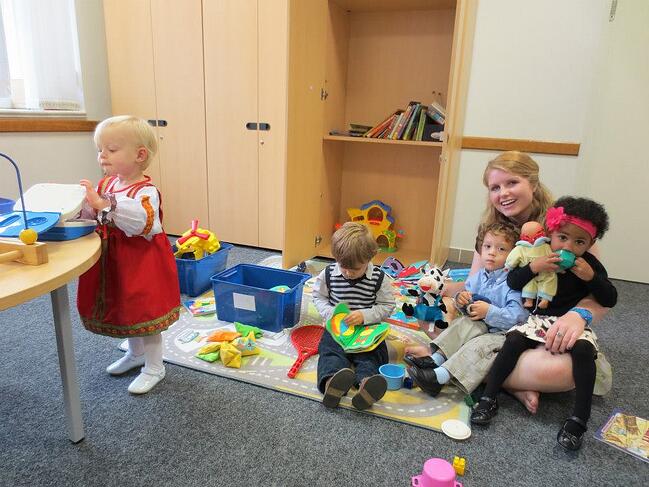 Emily taught primary at the branch. Check out her other adventures here.
Attending a local Russian ward
We may have talked up the International Branch quite a bit...but even if you mainly attend that ward, don't miss out on the opportunity to attend a local ward at least once. Get the authentic experience of attending a ward in another country and culture. See how even with cultural differences there, the spirit and message of the gospel doesn't change.
There are a few different wards, but you can choose one that is closest or one that other members of your ILP group want to attend. Get a friend or two and go together. It can take some figuring out of directions in order to attend a ward (and also take quite a bit of time to get there via bus, metro, and walking), but definitely doable.

The members of the ward are so nice! They are excited to have visitors and hope that you'll attend more than just a week or two. Be apart of a small, but strong ward atmostphere. Often times there will be someone who can translate the meetings for you so that even if you don't speak Russian, you can still understand the messages.

There are wonderful members to make friends with at these wards as well. Make some local friends who also maybe will invite you over for an authentic Russia meal in their home - if you're lucky enough. Be gracious with the new friends that you make.

If you lived or visited Moscow, did you attend a ward? What was your experience like? Leave a comment below!