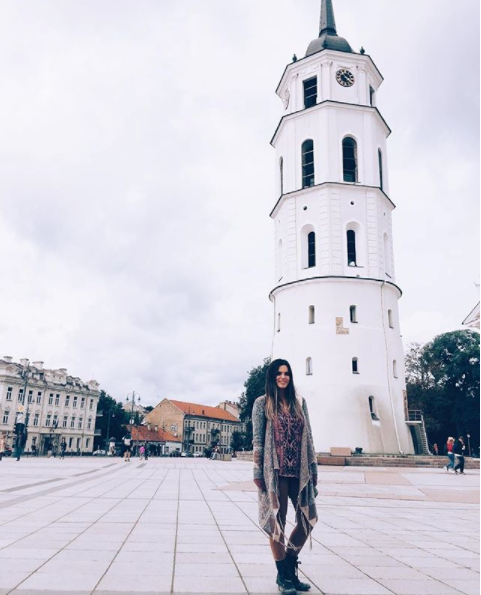 Lithuania has great opportunities for LDS volunteers to attend local branches. Here's what you need to know!
ILP isn't affiliated with the LDS church, but many of our volunteers are LDS, which means you can grab some of your ILP group and have people to go to church with if you'd like to. Lithuania has great branches you can attend and the people are so kind; you'll feel right at home.
While volunteering in Lithuania there are two cities you can be assigned to: Vilnius and Kaunas. Both cities only have branches which means things may be smaller than what you are used to in the States. Here's info about both cities and their branches!
Vilnius
The Branches
There are two branches in Vilnius. One is held in Lithuanian and the other is in Russian. That's right! Did you know a lot of people who live in Lithuania are Russian descent? So many that a large portion of the people who live there only know a bit of Lithuania, but Russian is their first language.
You can choose to attend either one. Most volunteers attend the Lithuanian branch. Even though the meetings will be held in Lithuanian or Russian there are missionaries there who translate for you so you know what's going on.
The people in the branch are super friendly and there are quite a few primary kids which makes things fun! Becoming friends with the members is the best and sometimes you are even invited over to their homes for FHE or other activities. Go out of your way to be involved in the branch and attend the activities. You will love the people!
Getting To Church
Getting to church takes...awhile! Probably around an hour. The buses vary time wise and there's not as many buses that run on Sundays, so make sure you double check the bus routes and get to the stop well ahead of time because you don't want to miss your bus. Past volunteers will leave information for your head teacher on how to get to church so that makes things easier on you. After going a few times you will figure out what buses to catch at what time.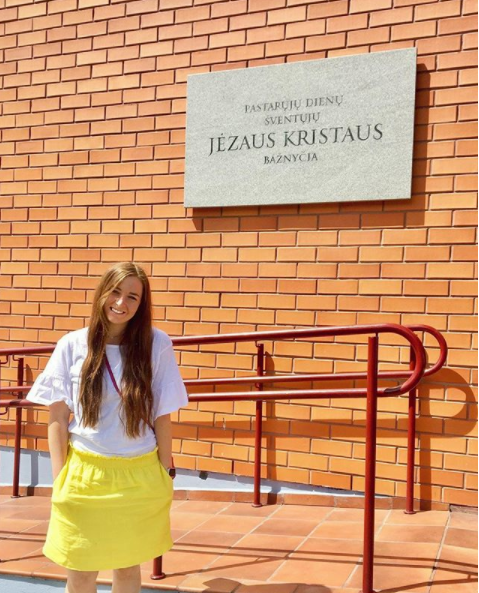 Kaunas
The Branch
This branch is so kind and welcoming! Most Sundays they will have a dinner together afterwards (usually some sort of soup, salad, and bread). So be ready to stay for that and try some authentic Lithuanian food.
The members will try their best to communicate with you. There may be more people who speak English than you would have thought and even if they don't speak a word of English they will come introduce themselves with a handshake. Do the same and say "Hi!" to everyone. There are always missionaries in the branch who can translate for you so you understand what is being said.
Getting To Church
Getting to church in Kaunas also takes about an hour. There are multiple ways to get there but there is one tried and true way that most ILP volunteers use. Once you get to Lithuania you can find directions in the area book that are super detailed and get you there with ease.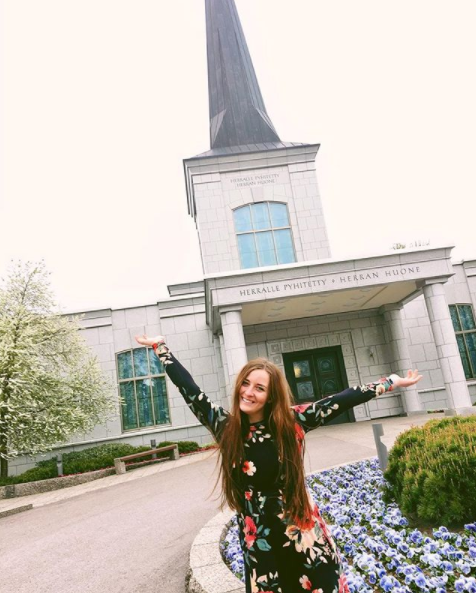 As you serve abroad in Lithuania you will be able to travel and see some pretty amazing sites- you can even visit LDS temples in Europe! Interested in learning more about how you can make a difference in Lithuania, travel, and fall in love with the cute kids you teach?

Click the button below to learn more about Lithuania and what volunteering with ILP is like!