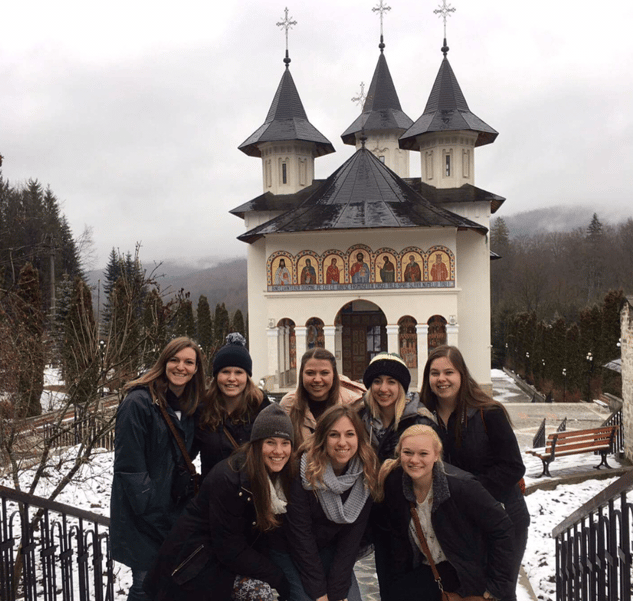 Come ride Ferris wheels. Or maybe paddle around the lake. Oh, and did I also mention this is all happening 400 feet underground?

So life in Romania means castles, gorgeous waterfalls, WWII history and pretzels filled with raspberries and chocolate. It's pretty dreamy, right? But it's also full of hidden gems like this underground amusement park. Oh yeah, you read that right.

Thinking about living abroad or even volunteering in Eastern Europe in places like Romania? Do just that as an ILP volunteer — come fill out an application!
Yep, when you're on vacation as an ILP volunteer at a Romanian Orphanage, you'll be able to vacation to Turda and see something you'll never be able to see anywhere else: An enormous salt mine (hundreds of feet underground) with an amusement park at the very bottom. Sooooooo cooooooool.

Wanna see it for yourself? Here's what you need to know:
You Gotta Ride The Ferris Wheel
And Rent Some Paddle Boats
How Much Does It Cost?
Where Is It?
Ride The Ferris Wheel
Like we said, this is a theme park, just in a salt mine! The mine was officially used for about 400 years to mine salt, but scholars thing it's been around since 1271 or so. It was also used to store cheese and as a bomb shelter during WWII but now you can ride a Ferris wheel at the bottom of this historic mine!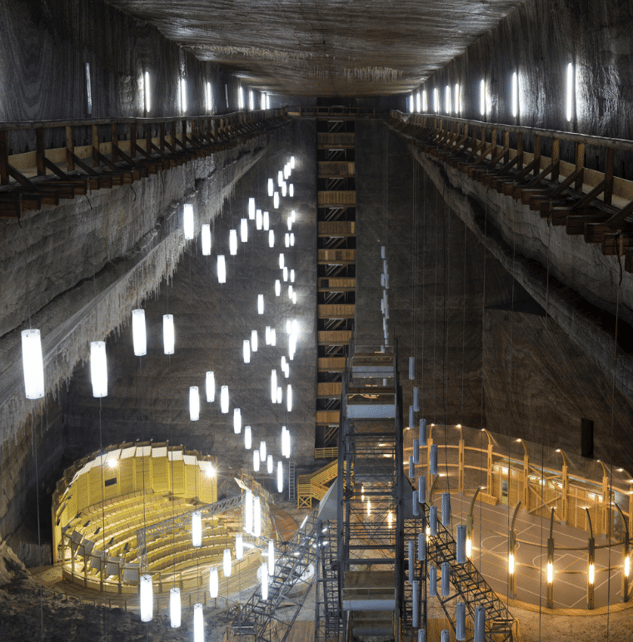 And Rent Some Paddle Boats
Yep, there's also an underground lake, where you can rent paddle boats and explore the caverns on your own. If that doesn't quite sound like you're cup of tea, try out the golf course, the ping pong tables, a bowling alley, the play ground or the sports field.
Before you take the elevator down to have all that fun, you'll need to get a view like this from the very top — This place is unreal.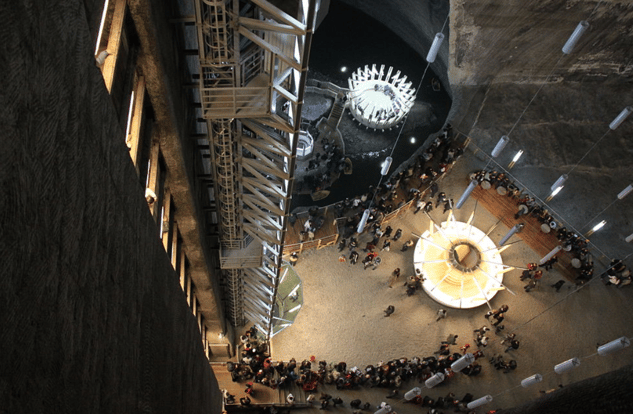 How Much Does It Cost?
This place is open year round and will cost you about 15 lei (or around $4). That's it! Not a bad price to see something you'll only see once in your life, right?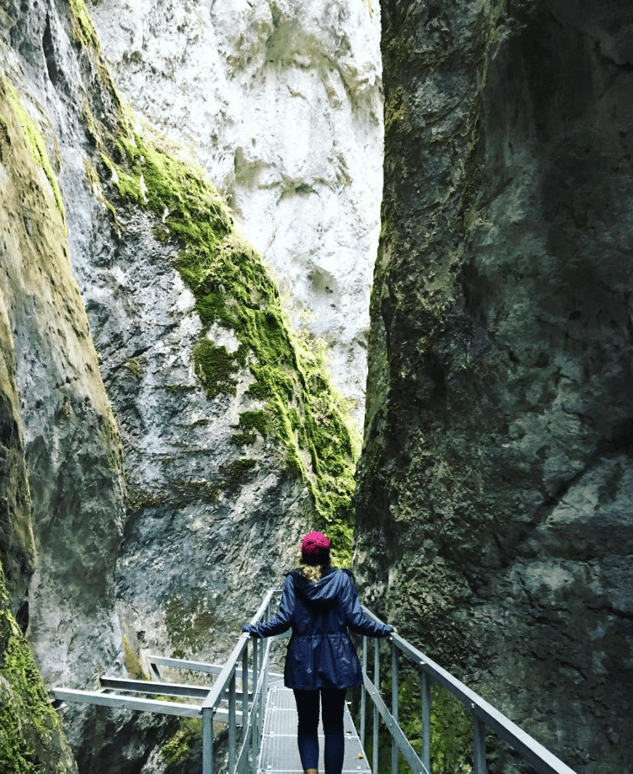 Where Is It?
You'll need to travel to Turda, Romania which is in the northwest part of the country. Basically that's boring talk to say it's about a 6 hour drive from Iasi (which is also a cool city with lots to do ... where our ILP volunteers live!)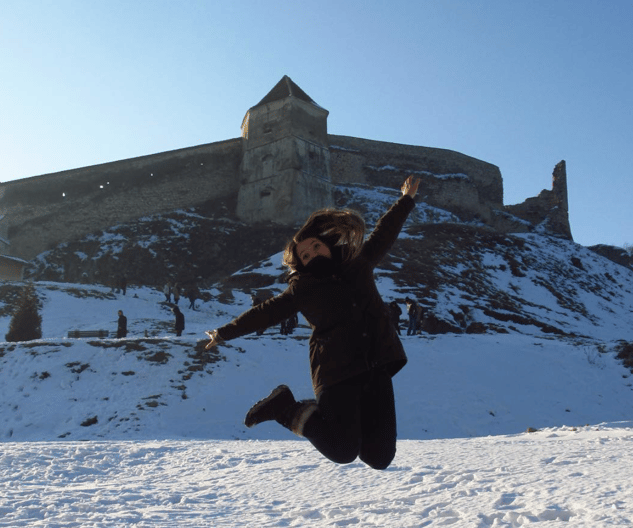 Been thinking about volunteering in the Romanian orphanage? Come volunteer with ILP! You'll be helping in an orphanage (it used to a BYU orphanage program program before ILP took over) to help give kids that one-on-one attention they need — you'll be making a difference in more ways than one, that's for sure. Click that green button to find out a little more (spoiler: rad pictures ahead)!