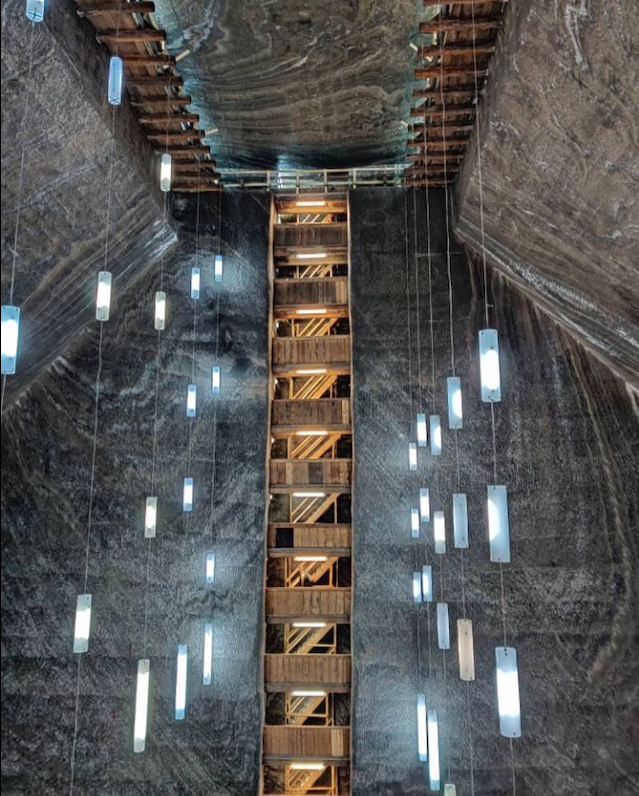 Come ride Ferris wheels. Or maybe paddle around the lake. Oh, and did I also mention this is all happening 400 feet underground?

Life in Romania means castles, gorgeous waterfalls, WWII history and pretzels filled with raspberries and chocolate. It's pretty dreamy, right? But it's also full of hidden gems like this underground amusement park. Oh yeah, you read that right.


---
Thinking visiting Europe? How about volunteering there?
Come fill out an application!
---
Yep, when you're on vacation as an ILP volunteer at a Romanian Orphanage, you'll be able to vacation to Turda and see something you'll never be able to see anywhere else: An enormous salt mine (hundreds of feet underground) with an amusement park at the very bottom, AKA the coolest weekend adventure for anyone in Romania with the Orphanage Program there (hi, ILP volunteers!) Want to see it for yourself? Here's what you need to know.
Things To Do In The Mine
Ride The Elevator Down
This place is old, and is so far under the earth it kind of hurts your head to think about it. When you first enter the mine, you'll have the chance to peek down below to see the little theme park down at the bottom, then board and elevator that will slowly carry you down 400 feet to hang out in the lower section of the mine. Make sure to snap a picture before you go down (it's the best view in the whole mine).
You're also welcome to take the stairs!
Ride The Ferris Wheel
Like we said, this is a theme park, just in a salt mine. The mine was officially used for about 400 years to mine salt, but scholars thing it's been around since 1271 or so. It was also used to store cheese and as a bomb shelter during WWII but now you can ride a Ferris wheel at the bottom of this historic mine!
Rent Some Paddle Boats
Yep, there's also an underground lake, where you can rent paddle boats and explore the caverns on your own. The boat rentals are around 20 lei and are a total highlight.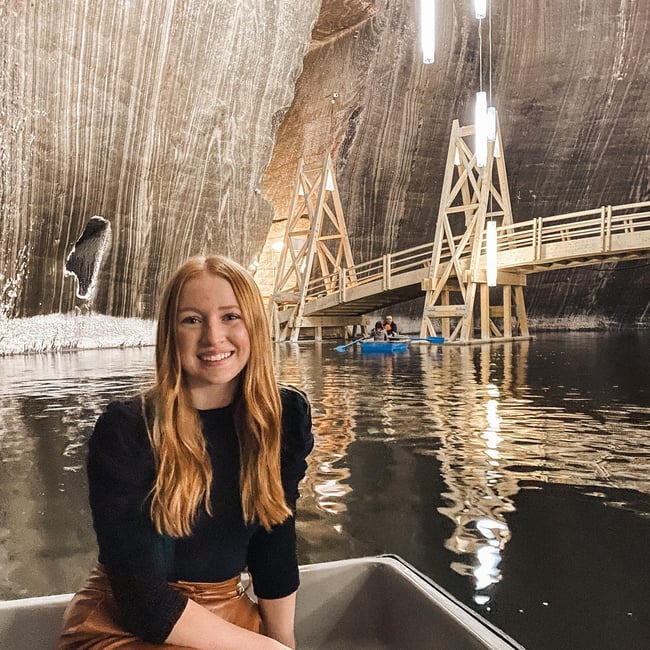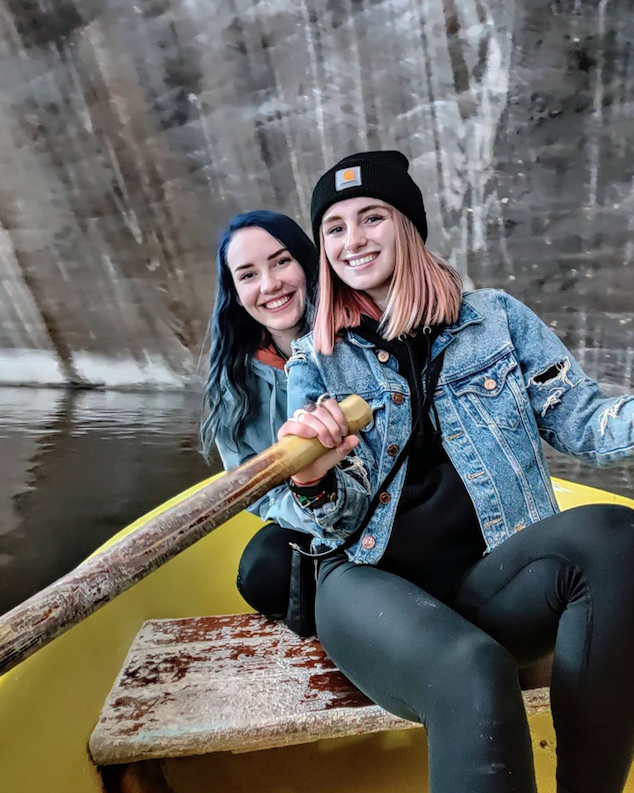 If that doesn't quite sound like your cup of tea, try out the golf course, the ping pong tables, a bowling alley, the play ground or the sports field.
This National Geographic video gives a pretty good outline of what's waiting for you!
How Much Does It Cost?
This place is open year round and will cost you about 20 lei for students or 30 lei for regular price. That's it! Not a bad price to see something you'll only see once in your life, right?
The other attractions (like the mini golf, bowling, ferris wheel, etc) will have a small fee associated; if you're on a budget, it's still worth going into the salt mine and just not riding all of the rides. Like was mentioned earlier, renting the boats is a 20 lei charge.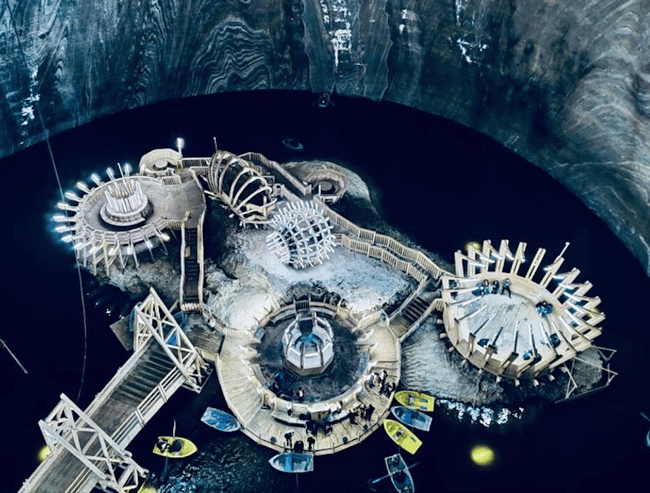 Where Is It?
You'll need to travel to Turda, Romania which is in the northwest part of the country.
Get To Cluj Napoca
Volunteers typically take an overnight bus to Cluj-Napoca (that guide has more info about this rad city). To help you plan you itinerary, it may be helpful to know that volunteers usually spend a day in Cluj, then take the 20 minute mini bus from Cluj to Turda, then spend the rest of their time in Cluj before going back to Iasi. See bus routes and average prices from Iasi to Cluj here. (Tickets are around 20 Euro)

The Turda Salt Mine makes for a really fun day trip, so it's nice to also have a fun city like Cluj nearby to spend most of your time in, since it takes a while to get there via bus.
Getting From Cluj to Turda
Your hostel in Cluj should be able to help you out, but if not, there is a mini bus (a FANY bus) that picks up passengers here: the corner of Piaţa cel Ştefan Mare and Strada Ion I. C. Brătianu. It's an unmarked bus stop, so be sure you're on a bus to Turda by asking the driver. It's a a 7 Lei fee. Or you can book this part of your route in advance. Flixbus has a Cluj to Turda bus you can ride.

The ride is short (around 25 minute) then you'll need to head to the mine; you should see white signs pointing your way, or feel free to ask around. You can also just take a taxi if you'd rather, since the ride is so short.
You're also welcome to Uber. You can catch an Uber from Cluj-Napoca just know that Turda doesn't have Uber, so you'll have to ask your driver to stay while you check out the mine (or plan on riding the bus back to Cluj-Napoca). If you go that route, you'll just take the bus from right outside the entrance of the Salt Mines, and ride it 3 stops to the center of Turda. Get off, and walk down the street a bit until you find a small white bus (it's like a big van) that goes back to Cluj. Pay the driver 9 lei in cash.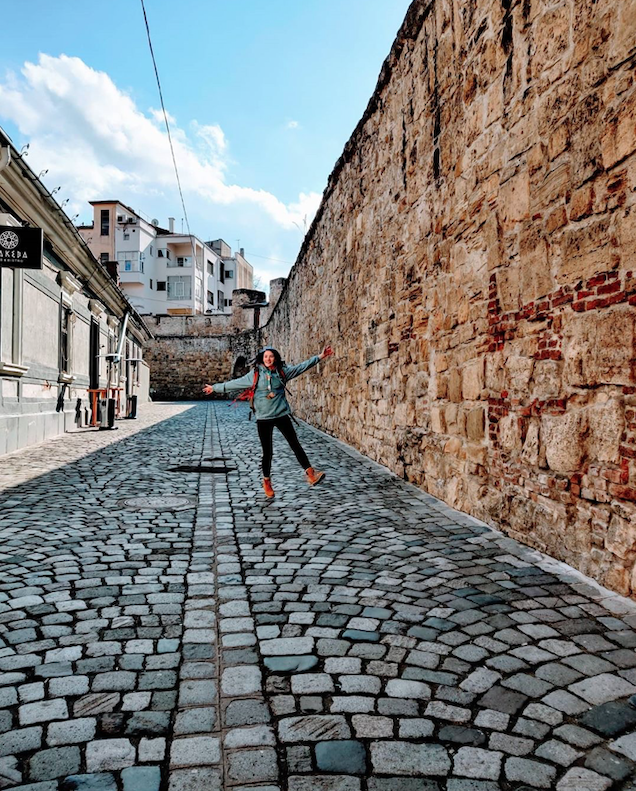 Where Should I Stay?
In Turda
ILP volunteers in the past recommend staying at The Helga Hotel in Turda. It's hard to find so have an address and there's no sign (it's in someone's apartment) so be sure to look closely at the house numbers to make sure you're in the right place.
In Cluj-Napoca
Or you can stay in Cluj, and just visit Turda on a day trip (which is what most volunteers do). We have a lot of info about what to do and where to stay in Cluj-Napoca if you check out that link.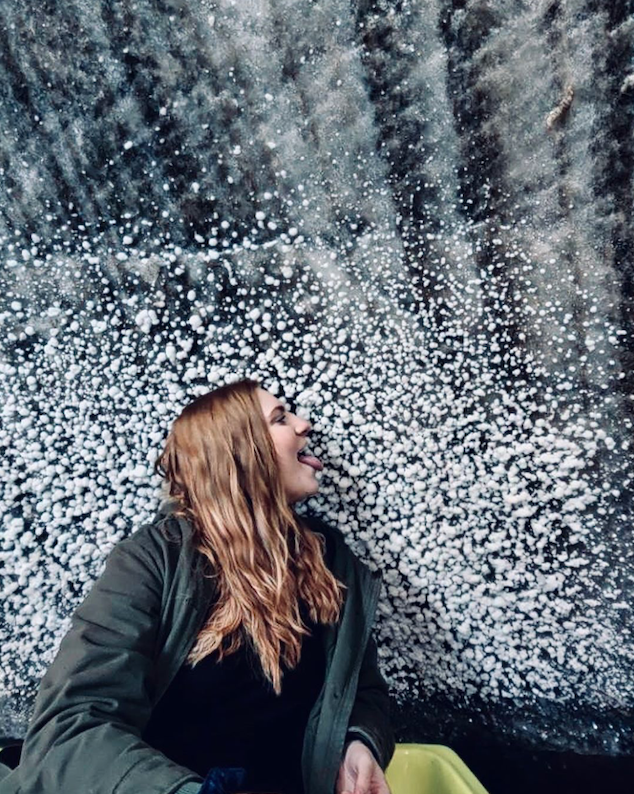 Been thinking about volunteering in the Romanian orphanage?
Come volunteer with ILP! You'll be helping in an orphanage and apartments to help give kids that one-on-one attention they need — you'll be making a difference in more ways than one, that's for sure.