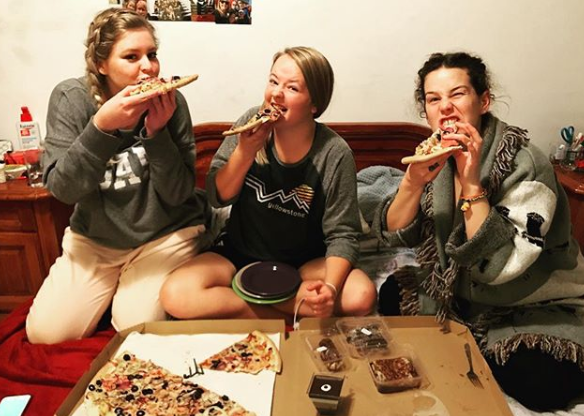 Visiting Romania? Or better yet, living there for an entire semester as a volunteer? Here are all of the best Romanian treats you NEED to try!
It's no secret that European countries are known for their delicious treats: pastries, gelato, pastries, chocolate, pastries, crepes, pastries, waffles, pastries...you get the idea. Foodies love traveling through Europe, for good reason. And that is a band wagon we are more than happy to jump on!
You may not have thought of Romania as one of those destinations for some awesome treats, but we guarantee you'll find even more mouth-watering tasties than the ones we've listed below. Here's a list of our favorite places to eat out in Iasi! And while you're visiting Neamt, or Brasov, or Cluj-Napoca, or any of our other favorite places in Romania, keep an eye out for where the locals eat. They know their stuff.
---
Come spend a semester abroad in Romania with ILP volunteers
Learn all about our orphanage humanitarian
---

If you're lucky enough to live in Romania for an entire semester as a volunteer with International Language Programs, we have a challenge for you: try every single one of these treats! At least once. Some of them have very Romanian names that might be hard for you to remember, so here's a description for each of our favorites so you know exactly what to look for!
Our Favorite Traditional Romanian Treats
Pastries and Pretzels
Savory Snacks
Creamy Chocolate
Other Favs
Pastries and Pretzels
Gogosi
Donuts! They are a combination of American donuts and French beignets. These ones are almost always filled with jam or chocolate and covered in powdered sugar. Gogoasa cu ciocolata is definitely a favorite.
Covrigi
Romanians have mastered the art of pretzel making. Like better than Auntie Anne's. You can get them plain, or covered in poppy seeds, sesame seeds, sunflower seeds, or filled with chocolate, cheese, or jam. Plus they are so cheap! Really the perfect snack.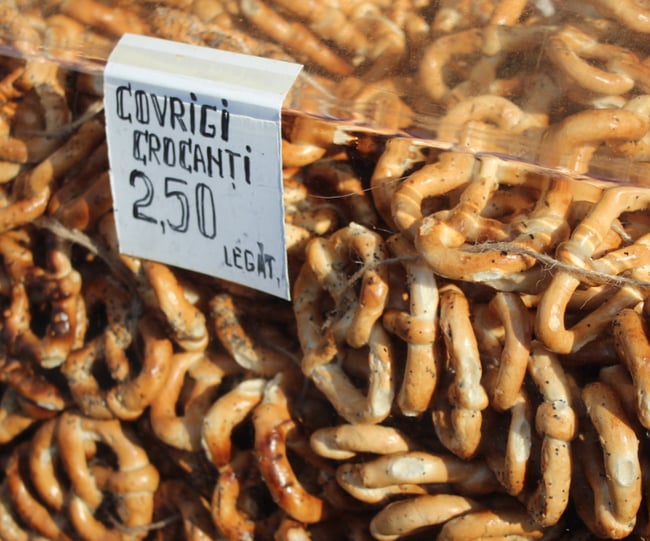 Papanasi
This one is definitely a traditional Romanian dessert. Picture a donut, fried or boiled, filled with cheese, and them covered in sour berry jam and cream. If it sounds weird now, just trust us...you'll be craving it after you get home.
Placinta
A distant cousin to American pie, but much more European, of course. They are a lot smaller and more like a sweet pocket? Most often stuffed with apples or cheese.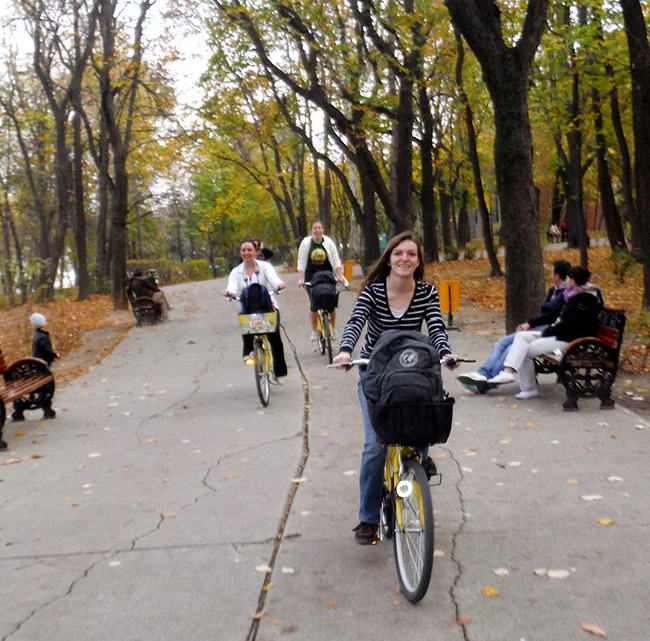 Savory Snacks

Mamaliga
Basically boiled cornmeal made into a porridge, and similar to another dish, polenta. It serves very well with meat, eggs, or sour cream, and some people like it with cheese too. As our past volunteers would agree, this is a Romanian staple. If you haven't tried mamaliga, have you even been to Romania?
Sarmale
Another very traditional Romanian dish. These are sour cabbage rolls (that look an awful lot like egg rolls) stuffed with a mixture of meat, rice, and spices. They are popular year-round, but especially during holidays! You'll eat a lot of cabbage in Romania, but this is a favorite of volunteers.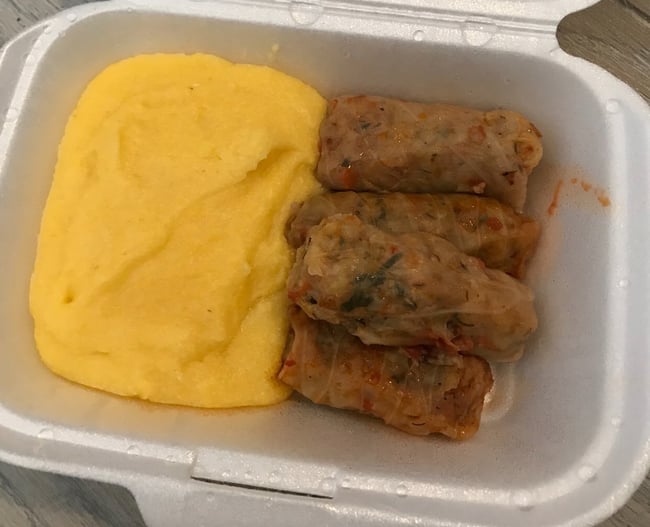 Salata de boeuf
Let's see if we even have words in English to describe this concoction. As a combination of shredded meat and chopped veggies mixed together with a lot of mayonnaise, it's like potato salad on steroids. But it's surprisingly delicious and made in LARGE quantities (sometimes shaped like a cake?) for celebrations!
Mititei or Mici
Sausage. The perfect combination of ground meat and spices. We're talking garlic, thyme, coriander, pepper, and anise. Even better with some good mustard.
Covri Dogs
Delicious, savory pretzel wrapped around a hot dog. Doesn't sound extraordinary, but you cannot underestimate how mouthwatering this snack will be for the rest of your life once you've tried it. Hello pregnancy cravings, minus the pregnancy.
The best place to get them is at the little shop right outside the apartment of our volunteers. The cutie old ladies that make them are up at 5 am every day ready to go and they always sell out because everyone knows there's really nothing better than a covri dog.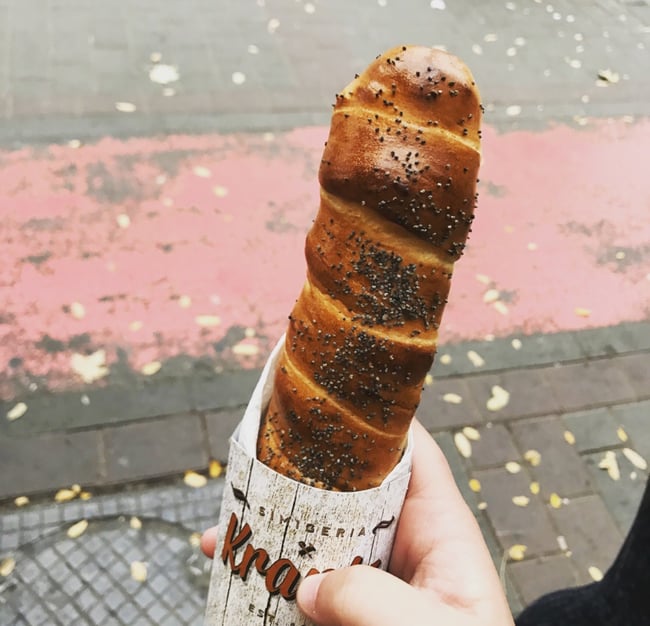 Ciorba
Soup, soup, soup. Romanians know how to make this so well you won't even need a chilly day to enjoy it. This name especially refers to their soups made with vegetables and meat that are more sour than normal supa. This dish is very loved by Romanians, so you'll be eating it a lot!
Shawarma
Ahhh classic shawarma. This is the Romanian spin on a gyro, complete with shredded meat, cabbage, fries and sauce wrapped in a pita bread wrap. You can also get the disassembled version on a plate. It's a really filling meal and so delicious!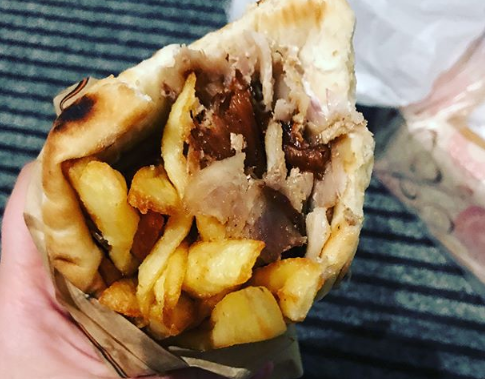 Creamy Chocolate
The very very worst thing you can do in Europe: buy American chocolate. That's just embarrassing. If you haven't already had the life-changing experience of sucking on a nugget of European chocolate? Well, you're in for a real treat! And you'll never be able to fully commit your heart to a Snickers bar again.
You'll find our favorite European chocolates all over the continent, including in Romania. Our sweet tooth thinks you should just try everything you can get your hands on, but even in Europe all chocolates are not created equal. At the top of our recommendations list is Milka! Milka everything! They make literally every flavor you can imagine, and we can't even tell you which to try first because they are all so so good.
Also keep an eye out for Lindt, Kinder, and especially the super authentic Romanian chocolate called ROM. It has either rum, caramel, or almond flavored filling. Here is a little bit more about our favorite chocolates! Make sure you leave enough room in your suitcase to bring home at least 10 pounds of all the chocolates. You'll need them to cope with your Europe homesickness after you get back to the States.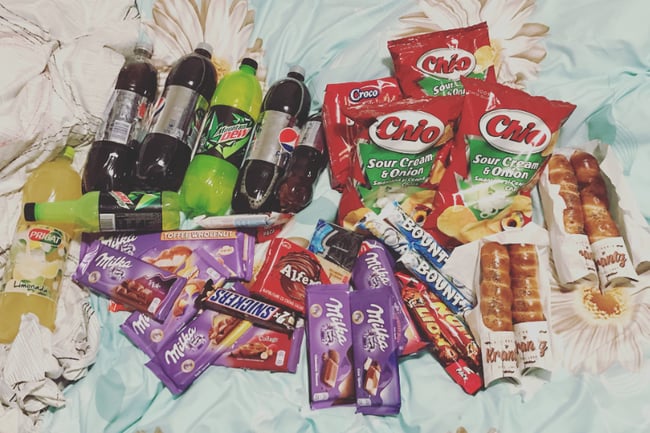 Other Favs
Juice
Random, right? But once you try the peach and pear nectar (Tymbark brand is a favorite) that tastes like you're drinking the fruit, you'll understand why this made the list. Past volunteers have also loved all the flavors of aloe juice, and recommend trying the orange juice too (Cappy brand). You'd think it wouldn't be that hard to always capture such deliciousness in juice, but for some reason it tastes way way better over there.
Cotton Candy
Also random, but just so good. And HUGE! The best place to get cotton candy is at the stand on the side of the Palas Mall in Iasi. You'll see mostly kids eating it, but hey, we're big fans of being kids at heart forever!
Make sure you check out the gelato in the Palas Mall as well. Is any meal in Europe complete without gelato? Absolutely not!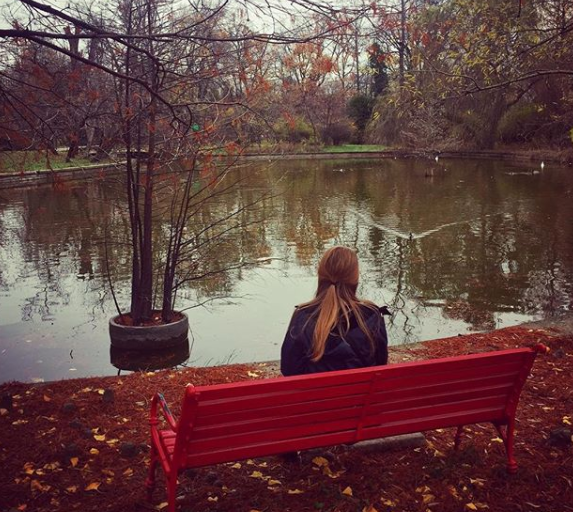 Want to have the opportunity to try all of these Romanian treats for yourself?


We're big fans of traveling, and even bigger fans of volunteering while you traveling. It just makes the whole experience even more meaningful. Click the button below to find out how you can spend a semester doing both!