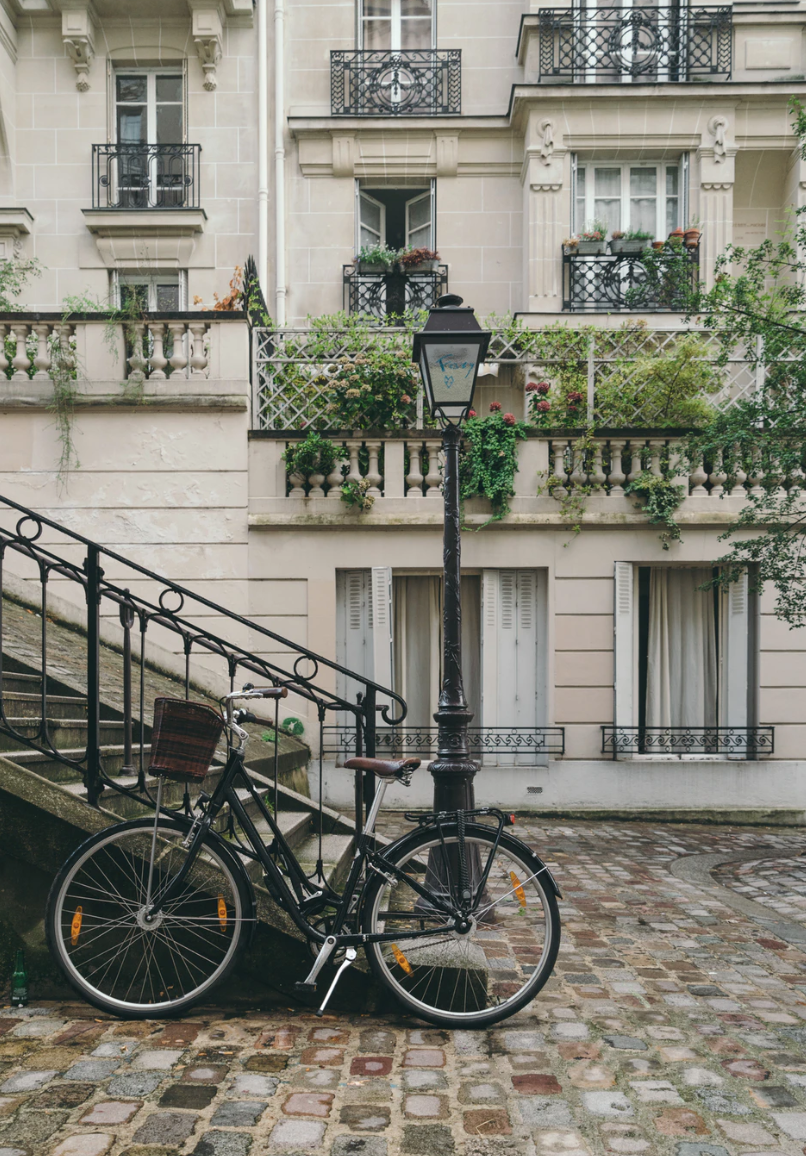 Aw, Paris. The crepes, the Eiffel Tower, the museums, the Arc de Triomphe…We love all the touristy things to do here, but what if you want see the real, non-touristy Paris? You know, like a local?

Well, living in Europe for your semester abroad means you probably have Paris on your bucketlist. I mean, how could you skip over all there is to see and do there right? Good thing you'll have vacation time when you can do just that while living in Europe with ILP.


---
Seriously — take trips to Paris while volunteering in Europe!
See how it all works to be an ILP volunteer
---

So now that you'll be vacationing in France when you aren't teaching English to cute kiddos, how do you see the real Paris? You know, the Paris the locals know? Here's how:
Stay Where the Locals Live
Pack A Picnic (And Skip The Seine)
Shop At This Flea Market
Dress The Part
Go To This Park
See Paris From Above
Visit This Bird & Flower Market
Wander the Butte-aux-Cailles
Cycle The Streets
Have A Regular Day
Stay Where the Locals Live
Skip out on hotels and hostels and nestle into your own little Parisian apartment by booking an AirBnB for your trip. You'll get the most authentic experience because…you will actually be staying like a local! Get tips and the dreamiest Air BnBs in Europe (including Paris) right here.
Pack A Picnic
Skip out on crowded bistros mentioned in the guidebooks and head to local supermaché and pack up a picnic to munch on in the park.
Grab some ah-mazing french cheese, a little bread and butter, some fruit and then visit a patisserie for a few…okay, a lot of those beautiful macarons.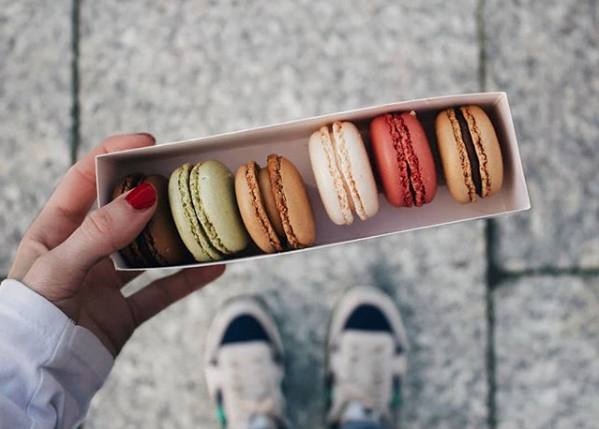 Shop At This Flea Market
Skip out on touristy gift shops and shopping streets for your French souvenirs. There's this enormous and beautiful flea market where you can buy anything — antiques, knick knacks, clothing, books, etc. Plan on spending a lot of time if you want to see it all — it's huge!

Open Monday (10:00-17:00), Saturday (9:00-18:00) and Sunday (10:00-18:00). Here's the address:
Marché aux Puces de Saint-Ouen
140 Rue des Rosiers 93400 Saint-Ouen, Paris
Dress The Part
Fashion is huge in Paris. If you want to fit in, dress up (and wear black) and do some shopping at some of the very chic and hip boutiques on La Rue de Charonne. Or after seeing the Eiffel Tower, stop by local haunts on La Rue du Commerce; it's just around the corner!
Go To This Park
Fit in with all the other sun basking locals in Buttes Chaumont, rather than the touristy streets of St. Germain de Près and Île St. Louis.
Address: 1 Rue Botzaris, 75019 Paris, France
See Paris From Above
Enjoy a simple meal or drinks by taking the elevator (then escalator) up to the top of the Printemps. You'll be able to see the Eiffel Tower and hill of Montmartre from a totally different view (and away from the crowds).

Printemps Rooftop Terrace
64 Boulevard Haussmann 75009, Paris
Open Monday - Saturday, 9:30 - 20:00
Visit This Bird & Flower Market
Paris (and Europe in general) is the place for markets, so don't miss out on seeing a few while in France. Even the Parisians who haven't been themselves know about this bird & flower market or Marché aux Fleurs. Maybe pick up a bouquet for your afternoon picnic, or just enjoy the sites and smells.
Oh, and it's just around the corner from the Notre Dame Cathedral so don't miss out on that site either.

Monday through Saturday 8:00 - 19:30
Sunday: 8:00 - 19:00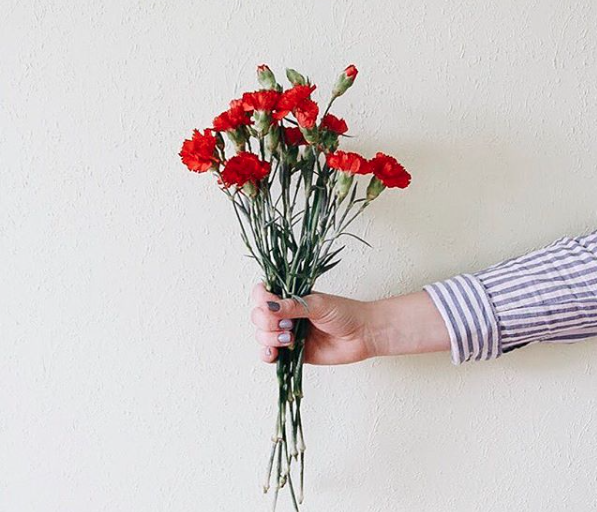 Wander the Buttes-aux-Cailles
This hidden gem is a quiet street, home to several chic and cozy cafes, restaurants little shops — like a secret little neighborhood. Step outside of the tourist hustle and bustle and stop by for breakfast, lunch or dinner.

Find it on the Rue de la Beutte aux Cailles.
Cycle The Streets
Really get to know Paris by riding a bike through it. Paris is a pretty cycle friendly city and has this really rad bike sharing system called Velib, but you need to get a pass to use the bikes. Here's what we suggest:

Buy a one day (or week long) pass online — you'll get your own access code that you just type in every time you want to "check out" a bike. The one day pass is 1.80 Euro and the 7 day pass is 8 Euro.
Buy a Navigo pass (just the card, not the actual full metro pass). Then you can put on your Velib pass onto it (even if you just bought the 1 day pass). Now you can just swipe your card instead of typing in a code.
Have A Regular Day
Ever wondered what it would be like to live in Paris? Give it a try for a day. Wake up and run to the park, before grabbing a couple things from the local fruit and veg market. Meet friends for lunch and dash off to your exercise class. Catch a movie and take an evening stroll before turning in for the night.
But don't get too caught up being a local and skip out on the tourist sites — there's a reason everyone just goes to the Eiffel Tower and the Louvre and the Seine while in Paris; it makes Paris, Paris! And not anywhere else in the world.
We're pretty sure you need to add Paris to the list of cities you're seeing on your semester in Europe, but first start thinking about volunteering with ILP.

We send volunteers (no experience necessary) to several countries in Europe to teach English to cute kids. Talk to a representative to get your questions answered: