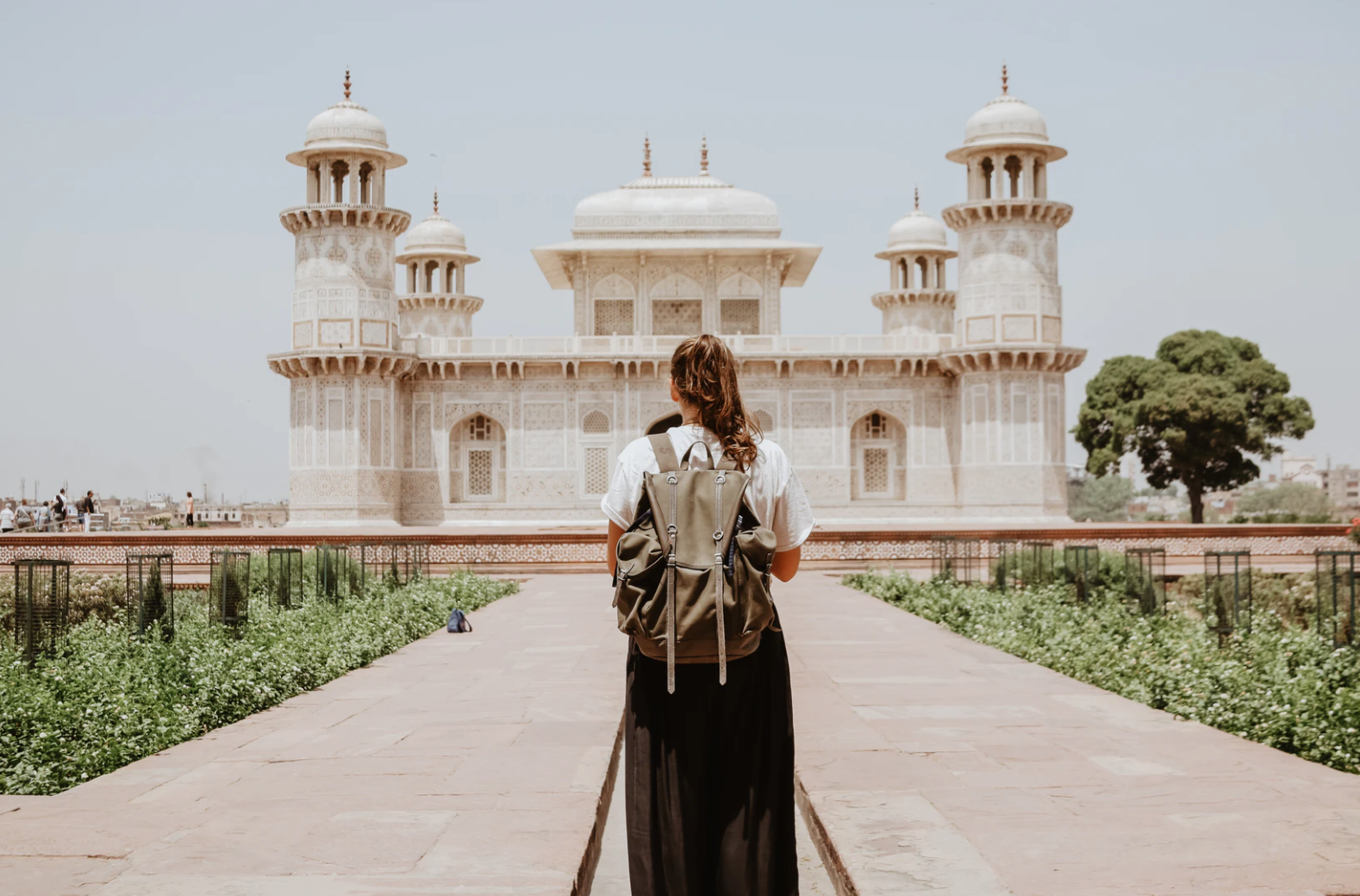 Not sure what your next step is? These ten articles may help.
We all know life is a rollercoaster and every season, both high and low will come. Often times we feel lost, might not know what direction we should go in, or just need to find some peace in a current situation we are in.
Relate to any of that? Well, these ten talks by authors who write based on their faith from the Church of Jesus Christ are worth a read.
Joy D. Jones — Valued Beyond Measure
Joy D. Jones talks about knowing where your worth really comes from in her talk Valued Beyond Measure.
"Despite this marvelous truth, how many of us struggle, from time to time, with negative thoughts or feelings about ourselves? I do. It's an easy trap. Satan is the father of all lies, especially when it comes to misrepresentations about our own divine nature and purpose. Thinking small about ourselves does not serve us well. Instead it holds us back. As we've often been taught, "No one can make you feel inferior without your consent." We can stop comparing our worst to someone else's best. "Comparison is the thief of joy."
Jean B. Bingham — That Your Joy Might Be Full
Jean Bingham teaches how we can find joy in our every day lives in her talk That Your Joy Might Be Full.
"The answer may seem too simple, but it has proven true from the days of Adam. Lasting joy is found in focusing on our Savior, Jesus Christ, and living the gospel as demonstrated and taught by Him. The more we learn about, have faith in, and emulate Jesus Christ, the more we come to understand that He is the source of all healing, peace, and eternal progress."
Dieter F. Uchtdorf — Forget Me Not
Elder Uchtdorf's talk , Forget Me Not will help you remember to be kind to yourself and be patient. We are all at different points in life and that is okay!
"Dear sisters, many of you are endlessly compassionate and patient with the weaknesses of others. Please remember also to be compassionate and patient with yourself.

In the meantime, be thankful for all the small successes in your home, your family relationships, your education and livelihood, your Church participation and personal improvement. Like the forget-me-nots, these successes may seem tiny to you and they may go unnoticed by others, but God notices them and they are not small to Him. If you consider success to be only the most perfect rose or dazzling orchid, you may miss some of life's sweetest experiences."
Jeffrey R. Holland — Be Ye Therefore Perfect, Eventually
Anyone else a perfectionist? Jeffrey R. Holland will remind in his talk Be Ye Therefor Perfect, Eventually you that we are not commanded to be perfect right now. It takes time, it is a process and we don't need to be so hard on ourselves.
"Brothers and sisters, every one of us aspires to a more Christlike life than we often succeed in living. If we admit that honestly and are trying to improve, we are not hypocrites; we are human. May we refuse to let our own mortal follies, and the inevitable shortcomings of even the best men and women around us, make us cynical about the truths of the gospel, the truthfulness of the Church, our hope for our future, or the possibility of godliness."
Henry B. Eyring — Try, Try, Try
Henry B. Eyring's talk Try, Try, Try will help you fee uplifted and confident as you are figuring out what you should be doing in life, whether that be big or small.
"Brothers and sisters, the Lord has opportunities near you to feel and to share His love. You can pray with confidence for the Lord to lead you to love someone for Him. He answers the prayers of meek volunteers like you. You will feel the love of God for you and for the person you serve for Him. As you help children of God in their troubles, your own troubles will seem lighter. Your faith and your hope will be strengthened."
Dwan J. Young — An Invitation To Grow
Dwan Young helps us understand the importance of growth in our life, even if it can be hard to grow. Her talk An Invitation To Grow is beautiful.
"Be aware that growth is a process. It is never fully and finally achieved; it's just a steady picking our way upward along the mountain path. Ultimately the process requires hope and faith. We have potential for development much like the seed Alma so eloquently described which, when tended and nurtured, will burst into full flower. Once the preparation is completed, full growth is realized only when we have the faith to venture forth."

Susan W. Tanner — Daughters of Heavenly Father
Susan W. Tanner will remind you just how loved you are by your Heavenly Father in her talk Daughters of Heavenly Father.
"One very good young woman said to me, "Sometimes I am not sure who I am. I don't feel Heavenly Father's love. My life seems hard. Things are not turning out the way I wanted, hoped, and dreamed they would." What I said to her I now say to young women everywhere: I know unequivocally that you are a daughter of God. He knows you, He loves you, and He has a plan for you. I know this is a message Heavenly Father wants me to share with you."
Dieter F. Uchtdorf — You Matter To Him
Sometimes it is hard to remember you matter and are loved. Dieter F. Uchtdorf's talk You Matter To Him will feel you with love and hope as you move forward.
"Please understand that what you see and experience now is not what forever will be. You will not feel loneliness, sorrow, pain, or discouragement forever. We have the faithful promise of God that He will neither forget nor forsake those who incline their hearts to Him. Have hope and faith in that promise. Learn to love your Heavenly Father and become His disciple in word and in deed."
Sydney S. Reynolds — He Knows Us; He Loves Us
Sydney S. Reynolds message is that our Savior knows us individually, in her talk He Know Us; He Loves Us
"The Savior gave His life for each one of us. He knows our joys and our sorrows. He knows my name and your name. When we covenant with Him at baptism, we promise to keep His commandments, to always remember Him, and to take His name upon us. Ultimately, His is the name by which we want to be called, for "there shall be no other name given nor any other way nor means whereby salvation can come unto the children of men, only in and through the name of Christ, the Lord Omnipotent."7 I bear my witness that He lives and loves us and calls us by name to come unto Him."
Russell M. Nelson — Woman Of Infinite Worth
Russell M. Nelson shares his love and admiration for women of the church in his talk Woman Of Infinite Worth. He will help you see your own infinite worth.
"A woman's richest rewards will come as she rises to fulfill her destiny as a devoted daughter of God. To all faithful Saints He has promised thrones, kingdoms, principalities, glory, immortality, and eternal lives.That is the potential for women in The Church of Jesus Christ of Latter-day Saints. It is exalting, everlasting, and divine."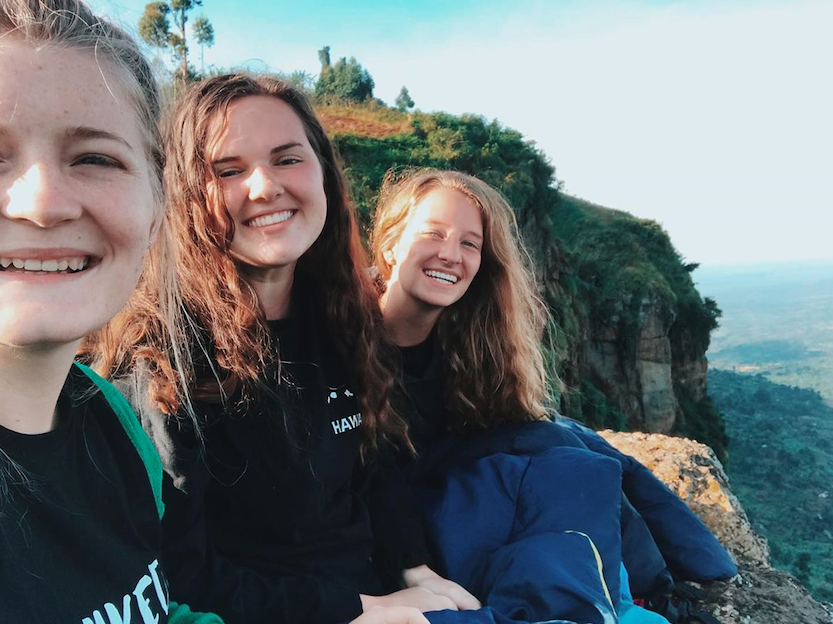 Looking for ways to step outside yourself and serve?
Often, serving others is the perfect way to learn more about yourself and figure our what your next step is. Consider volunteering abroad for a semester to do just that. Click the button below to learn more!