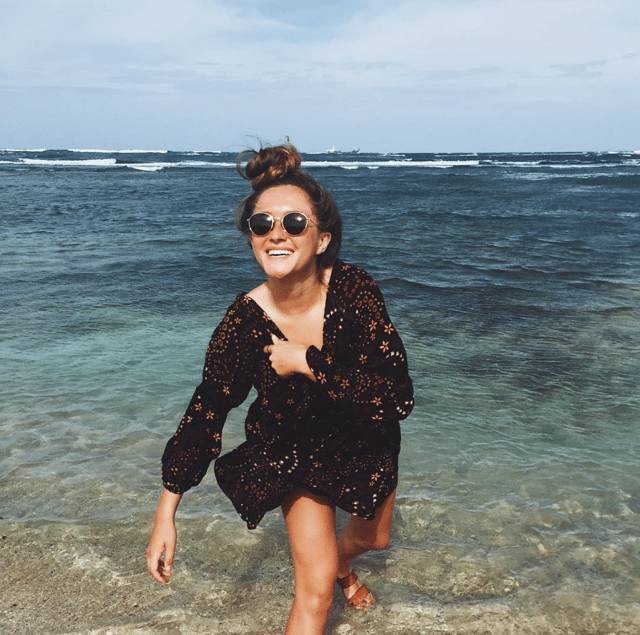 If you want to be happier or find ways to better yourself, don't give up yet.
I always seem to jot down "be happier" on my New Years resolutions, but what does that even mean? The idea of suddenly becoming happier is overwhelming and stresses me out which is pretty much the opposite of being happier. But it doesn't have to be that way — take just one week to be the happiest you you can be.
Pst: Our list of of All The Things To Do In Your Twenties is crammed full of some advice you might be looking for.
The best part of this challenge is that the actions are so little but make a huge difference. You can still take this challenge during the stress of finals or even while volunteering abroad.
Get out your calendar and write down each one of these challenges, put a reminder in your phone and post an extra copy on your bathroom mirror…whatever is the best way to remind you to make this week the week of the happiest you. And when you finish all 7 challenges, start over!
Zero Negative Self Talk
Carry An Optimism Journal
Get To Know Someone Better

Fast From Social Media

Do What Makes You Happy Today

Serve Someone Today

Do Meaningful Things
Day 1- Zero Negative Self Talk
You know those little hurtful comments you mentally make when you walk past a mirror? Yeah, no more of that. To be happy, banish all of those negative comments from your life. You'd never say these things to someone you love, so why do you say them to yourself? Start your week of happiness off by only speaking positively to yourself (and everyone around you). This is day one's challenge but keep it up for all seven days for the best results.
This is tough because even though you commit to this goal in the morning, the negative thoughts are going to come. Don't get frustrated with yourself when they happen. This is a natural habit that takes real effort to get rid of! When a negative thought comes, just take note of it. Then, replace it with something positive.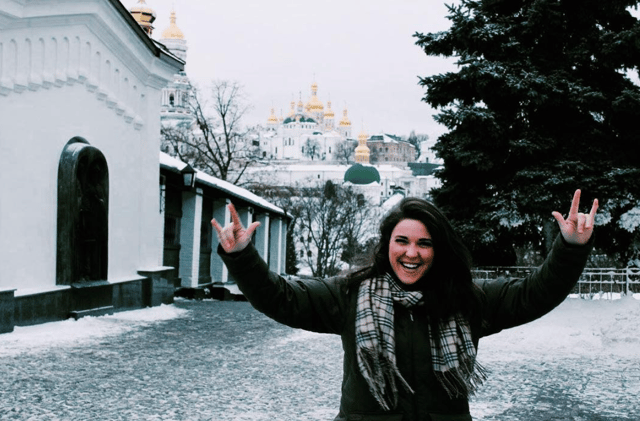 Day 2 - Carry An Optimism Journal
Being happier may be as easy as writing down things that make you happy. Now, the best way to make this work is to actually carry around a little notebook.
Challenge yourself to fill up 7 whole pages, or even the full book. And what you write down is completely up to you. Maybe you can't explain it, but walking past that tiny noodle house makes you incredibly joyful. Write it down.
Day 3 - Get To Know Someone Better
This may be particularly helpful for anyone living in a foreign country because believe or not, life in Europe (or anywhere else) can be challenging. And believe me, those kiddos are cute but teaching can be hard some days…but it all seems better if you step outside yourself. Find someone in your group to get to know better. Focusing on something else rather than your unhappiness is a beautiful way to not only make yourself happier, but to make those around you more joyful, too.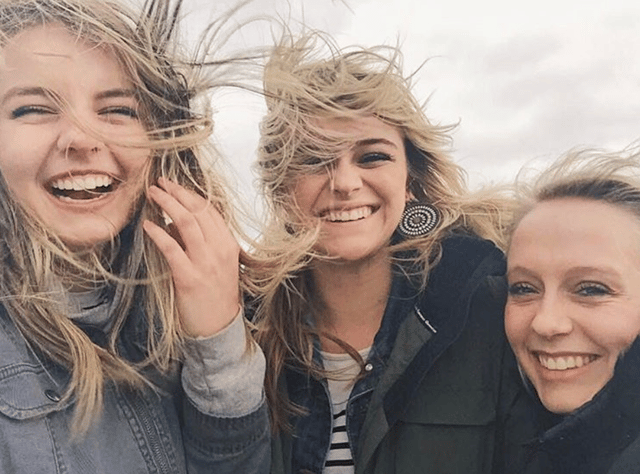 Day 4 - Fast From Social Media
I always feel jealous after scrolling Instagram. Even if I just posted a rad picture of that dreamy hot air balloon festival I went to in Mexico, everyone else seems to be doing something way cooler, eating something super amazing and vacationing in rad and awesome places. Not fair.
You can't be happy when you are feeling jealous, so give up all social media for a whole day (or the whole week, to be really happy). No posting, no scrolling and no commenting — only good vibes here!
Often when we are unhappy it is because something is out of balance in our life. We live in a world that is incredibly social media driven, but keeping your head and thoughts in your phone robs us from real, physical connections. Taking a break from checking your phone will hopefully open your focus so that you can take more time filling that void and interacting face to face with friends.
Day 5 - Do What Makes You Happy Today
Day 5 of this challenge is all about you. Whenever you can today, do something that makes you happy. Sleep in an extra 15 minutes or order two pretty pastries just becasue they are pretty (and delicious). Watch a few hilarious cat videos. Whatever works. Sometimes a little pick me up (with zero guilt behind it) can make all the difference.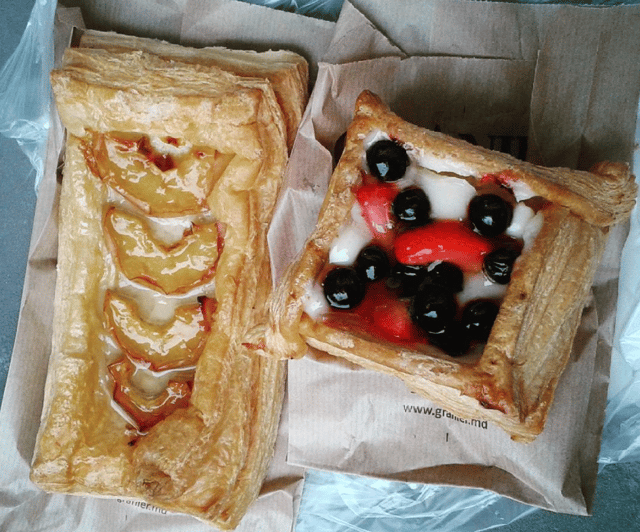 Day 6 - Serve Someone Today
When have you been sad after serving someone and seeing their happy reaction? I'm guessing never. Dedicate today as a day of service. Open the door for someone, let that car merge in front of you without being frustrated, make your roommate's messy bed, invite a friend out for a walk in a flowery alleyway — it can be big or small, but the more you serve today, the happier you will be.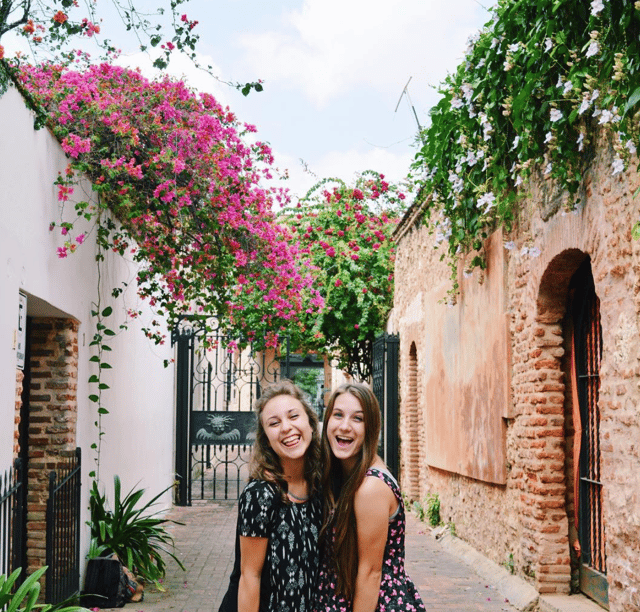 Day 7 - Do Meaningful Things
Sometimes I get "unhappiness" and "unsatisfied" mixed up in my mind. I just don't feel happy if I don't feel like I'm working towards something or making a difference. For the last day of your happiness challenge, make a list of meaningful things you can accomplish today (and later in life).
Turn off Netflix and actually write in the journal you said you'd start (bonus points if it's a bucket list journal), cross off an item or two on your to-do list, write thank you notes and start looking into a volunteer program…maybe ILP!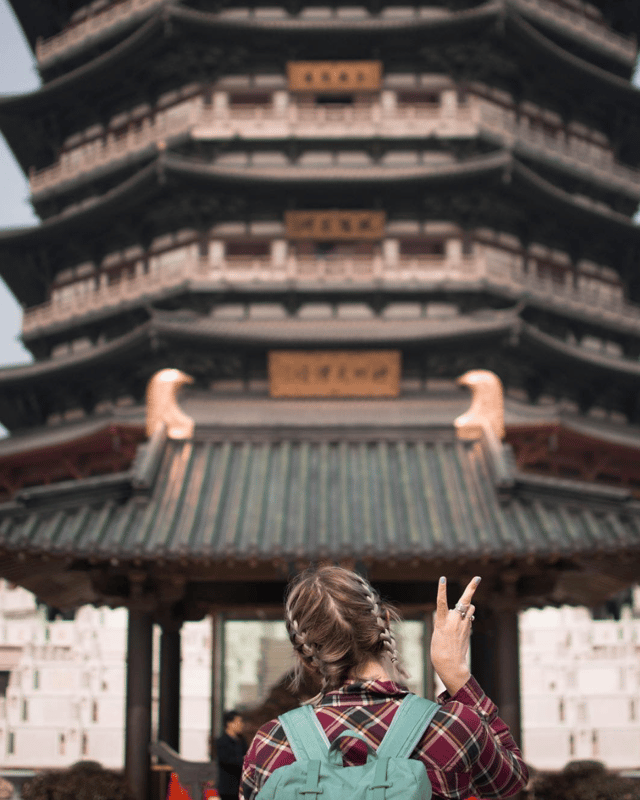 Have a couple questions about volunteering abroad with ILP? That sounds about right. Check out our FAQ page to get your questions answered and start thinking about where you want your passport stamped: