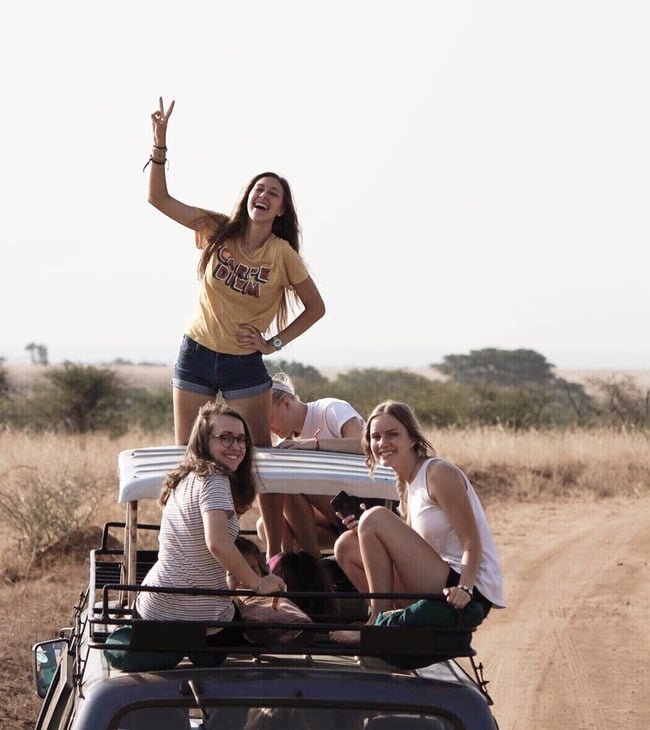 Most of our ILP volunteers are college students (and we know you want to know which programs fit during your summer break)
Deciding to go on a study abroad or teach English in a foreign country can be tricky if you don't want to miss school. Lucky for you, we've got you covered.
---
We can also help you pay for it
Here's how to pay for a semester abroad even if you're just a college student.
---

International Language Programs has several countries you can volunteer in during a typical summer semester. But just so you know, while teaching English with ILP, you are only in the classroom for 15-20 hours a week, meaning you have plenty of time to take an online class if you'd like ... that way you can get college credit during the fall or winter semester without "missing" school. Loads of our volunteers do that option without interrupting their graduation plans See how that works?

But if you're set on the summer, here's what might work for you
Teach Abroad This Summer With ILP
Most of ILP's summer volunteer programs depart early in May (or end of April) and return inAugust, which typically works well for most university schedules. We're a Utah-based organization, which is why we've pulled a few of the most popular universities our volunteers typically come from, but you don't have to be a student at all, let alone any one of these!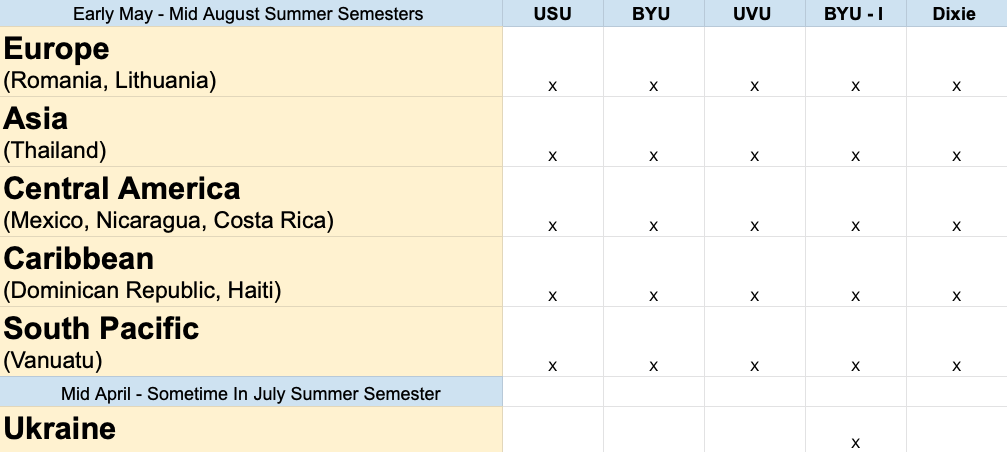 What Programs Aren't Available For Summer?
Currently, there is not a summer semester program available in Russia, Montenegro, or China. So if you have your heart volunteering in those two countries, you're going to need to volunteer either in the Fall or the Spring.
Double Checking Departure Dates
You may notice that we put a general range for the semester. For summer, volunteers typically leave sometime in early May (or late April) and come back sometime in August. Of course, things might change depending on the year. Sometimes we need to send volunteers a little earlier than usual. Sometimes, your school may have their Winter semester last a bit longer than normal. Look up your school's semester schedule and feel free to call or email us with questions about departure dates, but know that you'll need to be willing to leave when flights are booked for your semester.
We've had volunteers arrange with their professors to take finals a bit earlier so that they could leave for an ILP departure date or also switch countries to leave with a group that leaves at the latest time. Let us know your situation with school and we can help you work it out.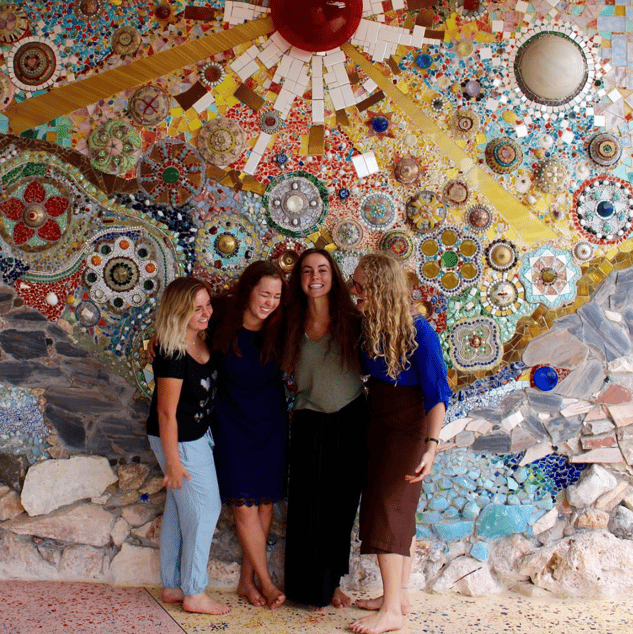 Want to spend your summer doing something amazing?
We have things like exploring hidden beaches in Mexico, bargaining at markets in Thailand, or seeing some of Romania's oldest castles and monasteries in mind. Learn all about where you could spend your summer by reading more about the countries, or by talking to a volunteer who's been there by clicking the button below.