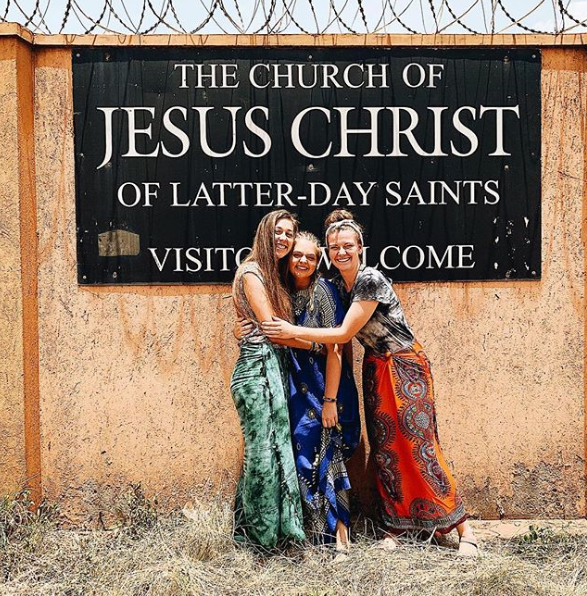 Many volunteers who serve in Africa with us are members of the Church of Jesus Christ of Latter Day Saints. Before arriving in Uganda, we're frequently asked questions like, "Can I go to church while I'm in Uganda?"
Wherever you go with ILP you will have the opportunity to attend church if you would like to. That being said, things may be a little different depending on where you go!
In Uganda there are members of many faiths — About 30-40% of the country is Catholic and that is followed closely by Protestant members. You'll see many who are Muslim as well. No matter which religion is practiced though, you'll find that having a faith of some kind is widely practiced in Uganda. You'll see bible verses on souvenirs, "God Is Great" signs on buses, and other reminders.


---
Wondering what Uganda is really like?
Here is our guide about all things Uganda, Africa!
---
There are also LDS services that you can attend as an ILP volunteer if you would like to. The congregation sizes will vary from small to large, members may or may not speak English, and other small differences. There is actually a brand new church building currently being worked on where ILP volunteers will be able to begin attending, projected to be finished by the end of 2019.

Kelsey L. shared what her experience has been attending church and getting to know the wonderful members in Uganda, Africa.
How Do You Get To Church In Uganda?
"Getting to church is really easy. Generally if there are enough people going we just get a private taxi to take us and it's about a 10-15 minute drive depending on traffic. If there are only a couple people it's possible to grab a taxi from the street but it takes longer and you will have to walk a little bit. The church is about a 40 minute walk from the compound and it's mostly uphill so it's not super fun walking."
Here's A Little About The Congregation...
"The branch has probably about 60 people consistently but they are always baptizing new people. There tends to be a lot of inactive members in branches here so you don't always see people consistently.
Everything is done in English although a lot of the members speak to each other in their local languages. This is pretty consistent everywhere in Uganda. They speak English to us but the local languages to each other. The members, like everyone else in Uganda, are super sweet and love to try and get to know you."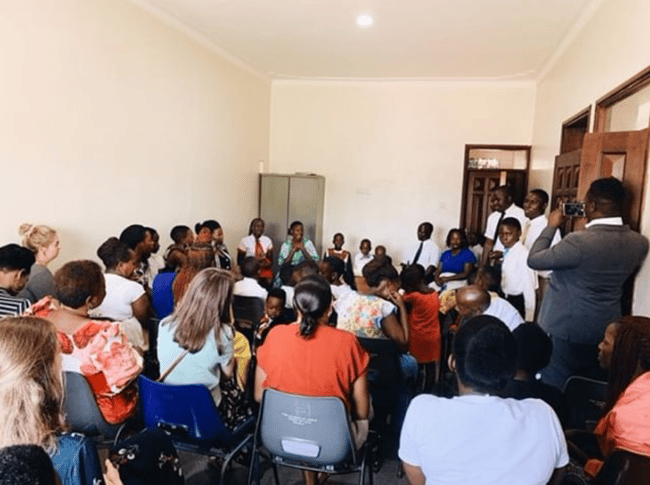 How Is Church Different Or The Same In Uganda?
"The great thing about the church is that it is basically the same everywhere. The biggest difference is that the life experience of the members here is drastically different from our own, so you get a lot of different perspectives that maybe you hadn't viewed. It can be extremely humbling to see the gospel through their eyes.
They have a lot of baptisms, like almost weekly, right after church and the whole ward is invited. They do the baptism in what is basically a giant blue dumpster. Like the really big ones you see behind businesses at home. They fill it with water, which takes forever, and do them inside of that. "
How Have You And Other Volunteers Gotten Involved With The Congregation?
"A lot of the volunteers have had the opportunity to teach young women's and primary. The ward is so happy to have you teach and help in any way so it's been a good way to get to know the people there.
There is also a lady named Harriet in the ward who is over primary and is also a seamstress. Me and one other girl in our group have been working with her on making some blankets for us. I got a patchwork African patter baby blanket for about $16 and Missy got 3 queen size patchwork blankets for just under $100. This is a great way to support church members and also support local business. We have been able to go to her home and get to know her through doing that."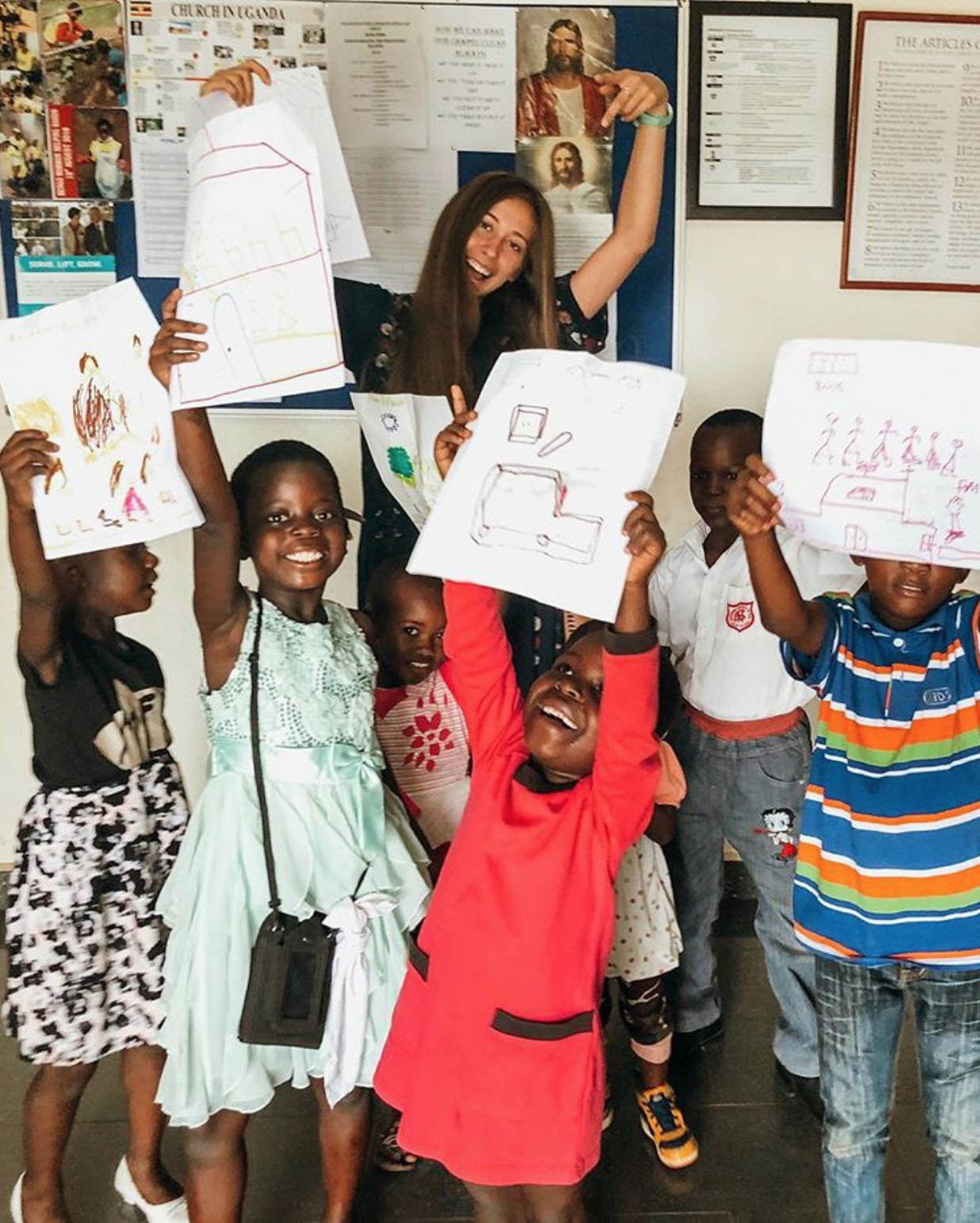 What Has Your Overall All Experience Attending Church Been Like?
"Going to church in Uganda is a humbling and uplifting experience. There is nothing quite like hearing the members of the ward sing the hymns together or getting up to bear their testimonies even through all the hardship here. These people are amazing examples of disciples of Christ and it's been a blessing learning from them and their experience.

If you are not LDS, you also have a lot of opportunities to attend other churches. One of the ladies who works with us, Sharon, is Catholic and is happy to take people to church with her. On Palm Sunday, me and some other people in the group went with her to church and we got to buy the palms and attend a mass. It was a really cool experience and it took place in one of the Cathedrals in Rubaga, the district we are in. Rose, our coordinator, is a born again Christian and she also is happy to take anyone to church with her. Ugandans are extremely religious so there is no shortage of spiritual opportunity here as long as you seek them out."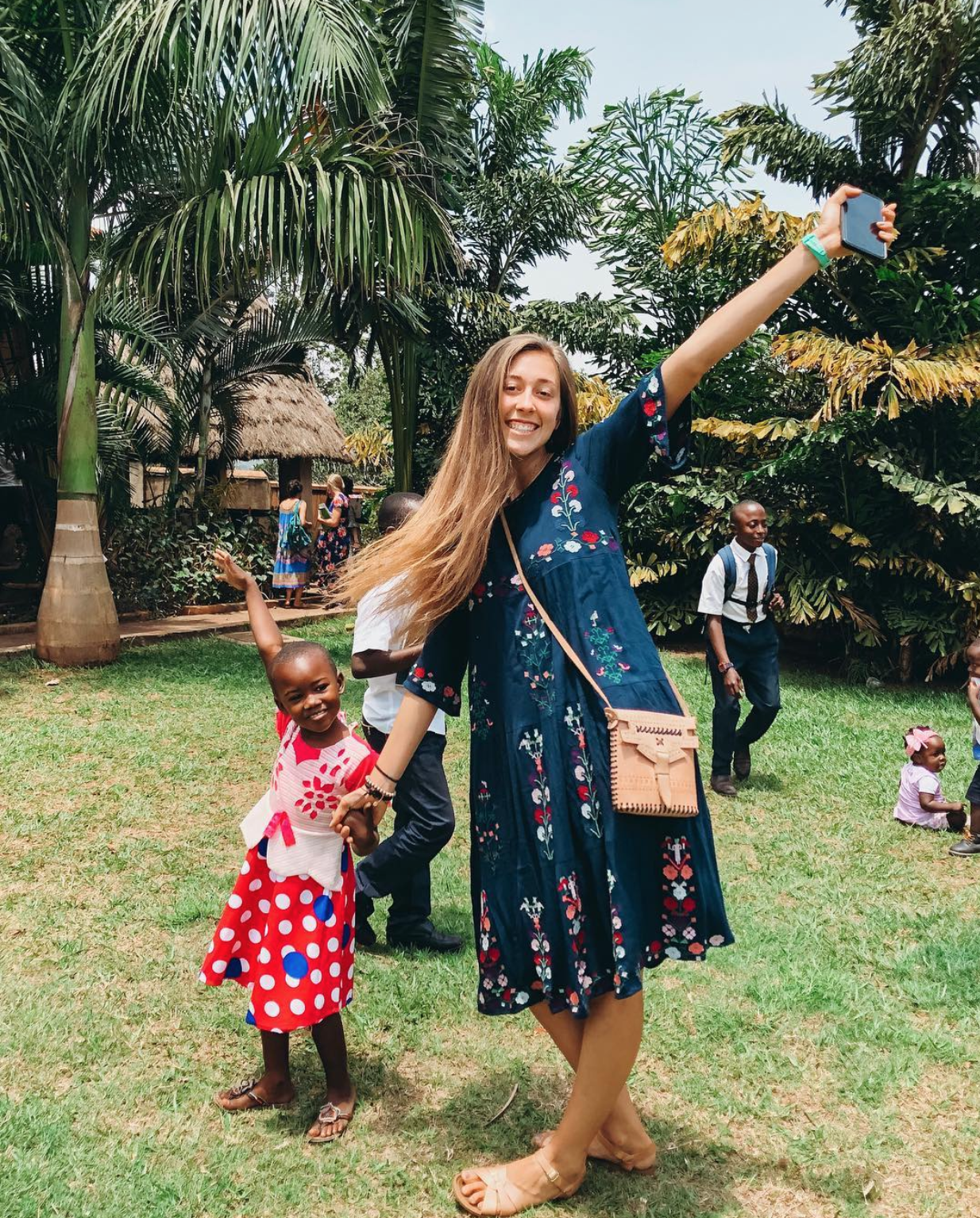 Excited to volunteer in Uganda, but not sure how to pull it off financially?
We know you'll love Uganda and the amazing people who you will meet and serve. We're excited for you and we're here to help! Click the button below to learn more about how you can make a semester in Uganda a reality.