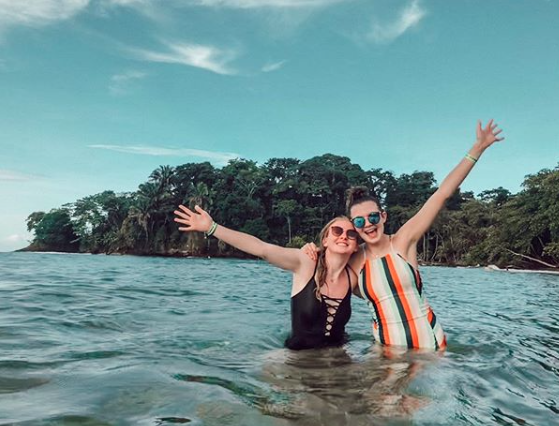 Want the inside scoop on how to prepare for a semester abroad in Costa Rica? We've got all the things you need to know right here.
If you've ever wanted to spend some time in the beautiful, tropical land of Costa Rica, then International Language Programs has just the opportunity for you! Not only can you explore the miles of sandy coastline, but also zipline through dense jungles, snap pictures of towering volcanoes, spend time with animals like spider monkeys and rainbow-feathered parrots! And the best part?! Going to Costa Rica with ILP means that you also get to make a difference in the lives of the kids there by teaching them English.


---
Want to learn more about Costa Rica from our current volunteers and alumni?
Follow @ilptakeovers on Instagram

---

Spending a semester in a new country and culture will be an adjustment no matter where you go. To help you be prepared in the best ways possible, we've talked to a handful of our alumni who have each spent a semester volunteering in Costa Rica. Here are all of the tips and info we've collected from them that they want to pass on to you.
A Bit About The Culture + Country
Things Go Pretty Slowly
The culture here is laid back! That's a huge part of the charm, but can be frustrating at times if it's not what you're used to. Don't expect things to happen on time, including things like bus schedules. Sometimes, buses will say they leave at 8:30 … but will really leave when they are full. Go figure.
You Might Find Your Favorites
Thanks to the expat community and the tourism of Costa Rica, you'll stumble on some things you recognize from home. Everything from brands like Dove for your shampoo and conditioner to staples like Oreos, Coke, and peanut butter. However, you'll want to save a bit more in your budget because everything you recognize from home is imported, and will cost more in Costa Rica than it does at home.
Branch out! Try some local brands that will cost much less and make you feel that much more like a local for your semester. Or pack your favorite brands in your suitcase to bring over with you (which will save you some cash that you can put towards exploring the jungle instead).
You'll Want To Be Patient
Remember that point about things taking their sweet time? Same goes with getting around this country. It looks small on a map (it's roughly 1/4 the size of Utah if you're talking square footage), but Costa Rica is full of skinny, windy roads that go the round-about-way, meaning it tends to take you a while to get to your amazing vacation spots when you travel across the country, like the world-class national parks or show-stopping beaches. You might look up on Google Maps to see how long it will take you to get there, but don't trust that time because things take longer in Costa Rica.

@aubs22 is a volunteer who's been on a couple of ILP semesters (most recently Costa Rica and Mexico) and mentions that this was one thing she wished she knew about getting around before planning vacations. "Just be prepared for traveling to take a long time when you go somewhere." It might take a while, but it's completely worth it.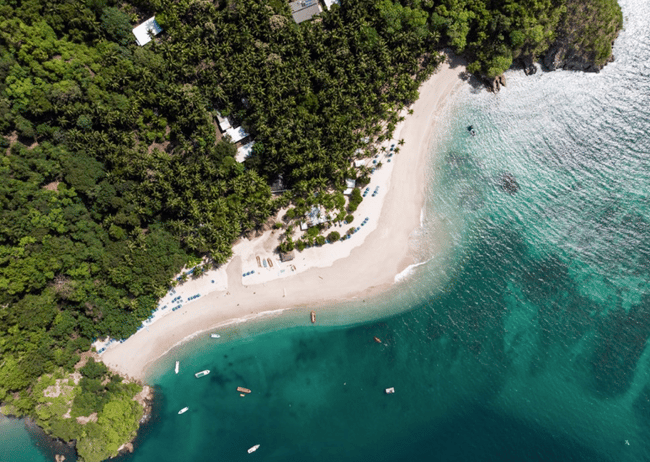 When It Comes To The Weather
Now, that question really depends on where you are going. Up in the foothills of San Jose, you'll find some cooler temperatures which means you'll want to bring a few clothes you can layer to help you stay warm when you sit out at night and watch the stars and parrots fly overhead. When we talked to @destiny_weidow, she mentioned bringing some leggings, sweats, and a hoodie along with all of your light and breezy tee shirts, skirts, shorts and dressed.
But near the coast? Totally opposite experience. @aubs22 mentioned that you'll want lots of light-weight clothes, and plan to take a shower in the middle of the afternoon to help you cool off. Since volunteers typically spend time in the coast and in the foothills between living in Costa Rica and traveling around the country, you'll want to pack up options for a variety of temperatures.

No matter where you'll be in Costa Rica, you'll want to be prepared for the rain. Costa Rica has a distinctive rainy season but you'll see some showers year round to help keep those green jungles nice and green. One of our alumni, @karissagillio said, "I wish I knew how much it would rain! But don't let that deter you! One of the (many) beautiful things about Costa Rica is how life goes on in the rain."

Things To Pack
ILP volunteers will be getting a full packing list before they leave, but here are several things that past volunteers wished they had packed or were glad they brought. Maybe someone wants to gift you something on this list for your birthday or Christmas?
Adventure sandals like Chacos or Tevas.

Clothes that dry quickly because of all the rain and humidity.

A Go Pro

(or a waterproof phone case).

Books, board games, cards, and things to do in your free time.

A rain jacket and umbrella to help you stay dry.


A waterproof bag (helpful when you're hiking in the rain and want to keep your phone, wallet, and camera dry).

More snacks and food from home (beef jerky, gummy candies, Mac & Cheese, granola bars, etc. are especially nice to have).
@karissagillio gave us another good thing to keep in mind. "I wish I knew to bring workout stuff! The food is different from back home (mostly rice & beans and fruit) so your body will take some time adjusting to the different nutrients and you may feel a little heavier/off at times."
It's also really helpful to be ready for some major adventures in Costa Rica! We've had a handful of volunteers who've loved having a Go Pro and others who highly recommend bringing a waterproof phone case so you can have awesome pictures of exploring waterfalls, dancing in a downpour while trekking in the jungle, and hanging out at the many beaches you'll find here.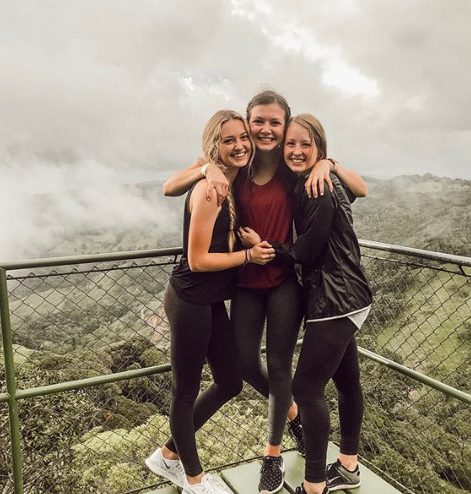 Things NOT To Pack
Too Much Make-up

Blow Dryer

Hair Straightener
It's so humid and warm in this country (with a distinctive rainy season) that most volunteers find that make up melts off your face. One of our alumni, @blakeleyalexis specifically recommended, "Shadowsense by Senegence in brown. I used it as eyeshadow, eyeliner, and to fill in my brows, and it's the only thing that lasted through the humidity!" Having a product you can use for multiple things also cuts down on packing space!
The humidity also makes a straightener, blow dryer, or anything else you normally use to tame your natural hair pretty useless. Plus, you'll need to do your part while living in Costa Rica to help conserve the resources in that country. This means being mindful of electricity and water, which you can use as an excuse to brush on some waterproof mascara and run out the door.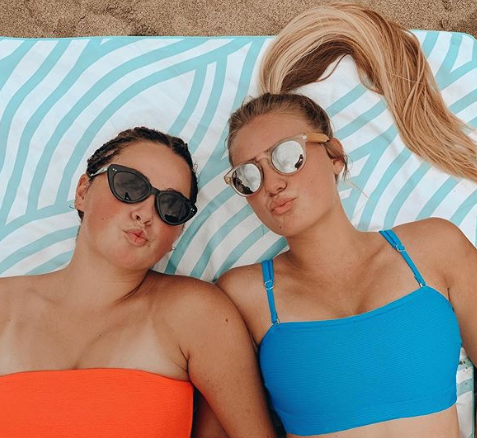 Thoughts On The Experience
While all of these tips for how to prepare, what to bring, etc. are so helpful, we also love getting feedback about the overall experience. @karissagillio had some very helpful and insightful thoughts to share! "I wish I knew how fast it would go by. It sounds cheesy but it really is true that the days go by slow but the months fly by, so soak in every moment! Every hug, every craft, every game, all the laughs, the long hours spent on buses, planes, and in Ubers, time spent laying in a hammock, or getting all muddy on a hike up to a waterfall. Enjoy it all and take a million mental pictures of everything and everyone."
"I wish I knew that my roommates would become my best friends. I was, admittedly, a little nervous and intimidated going in because I didn't know anyone beforehand, but soon grew to love every unique personality in my house! I made lifelong friends from all over the states that I still talk to regularly and visit whenever I can! I'm so grateful for all the memories we share together and the wonderful friendships that ILP gave me 💗." Now that sounds like the type of experience we hope every single one of our volunteers will have.
We also already mentioned this above, but @ilptakeovers on Instagram is where you can find the best info about vacations our volunteers have loved, food you can expect and look forward too, and even get any questions that you have answered directly by past and current volunteers! Absolutely check it out!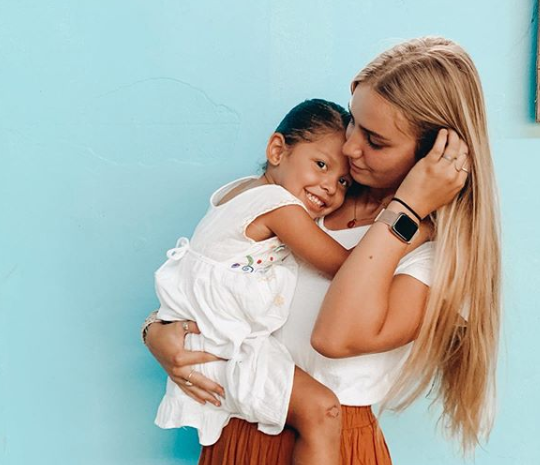 Have questions and want to know more?
Every person who works in our office has volunteered abroad with ILP at least once before. We love talking about our experiences and answering any questions! Click the button below to get in touch with one of our reps.