Maybe you've heard a little bit about the ILP Program and it sounds great … but you're not exactly sure what is actually means to volunteer abroad with us — and that's okay. We've put together some more info on what you might be worried about so you can know what it takes.
In case you didn't know, International Language Programs is a non-profit organization who sends volunteers abroad to teach English or volunteer in an orphanage program for a semester. ILP knows it's a big decision to decide to spend a semester living abroad, which is why we want to make sure you know what you need to know before you sign up!
You Speak English

You Don't Have Experience

You Wanna Make A Difference

You Want To Travel

+ A Couple More Things
You Speak English
Each of the international schools ILP works with (see all of our countries right here) request volunteers who speak English as their native language and who are from the US and Canada. So if English is your first language, great! That's one major requirement you've got down.
Also, you don't have to speak another language, either. Yep — even if you decide to volunteer abroad in Mexico and don't speak a word of Spanish, you're good to go. Most of our volunteers do not speak another foreign language, so you will be in good company.
+ You're College-Aged
ILP volunteers are 18-25ish years old. You don't have to be a student to volunteer with us.
Yes, you do need to be at least 18 to go ... but you can apply earlier than that to snag your spot so that you can go right after you turn 18.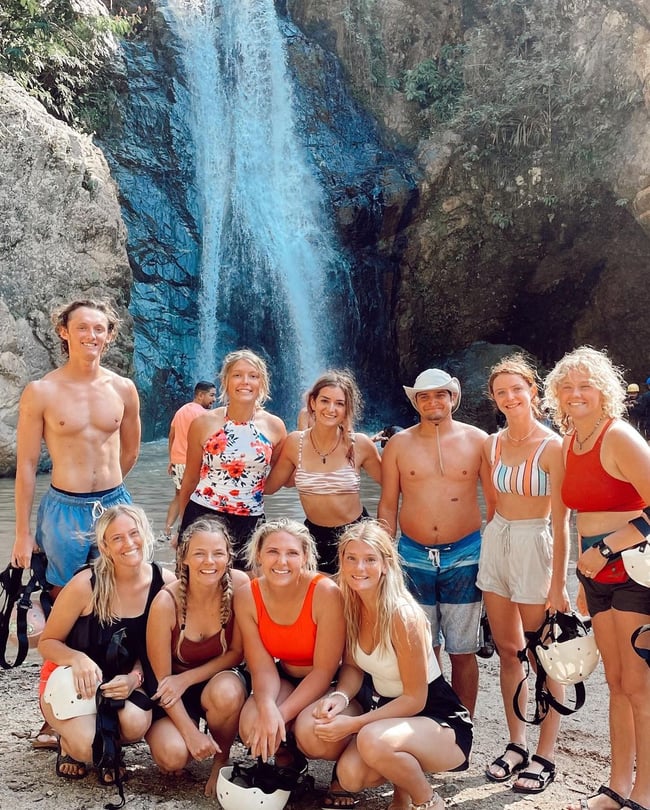 You Don't Have Experience
You don't need any experience working with kids, a degree, or any type of certification to be a successful volunteer with ILP. Unless you'll be volunteering in Romania (the only ILP location where you aren't teaching), volunteers with ILP teach English to kids but most volunteers have actually never taught before. ILP's teaching method is totally unique and most tend to get the hang of things about a month after you're teaching.
So if you're nervous you won't be a good ILP teacher , there's nothing to fuss about — it'll be new for everyone. Teaching is one of the most rewarding but difficult parts of your ILP semester .... just ask anyone who's taught abroad with us! There will your fair share of troublemakers that make teaching pretty hard, but more times than not, volunteers let us know that saying goodbye to their students was the worst part about leaving.
You Want To Make A Difference
We're a program focused on making a difference by teaching English or helping in an orphanage program, plus the chance to make connections in a foreign country and travel around to see a new culture. Volunteers who go abroad with ILP should be willing to look for other humanitarian experiences and fill their free time with lots of adventures — we set up your teaching schedule, but weekends off, time off from teaching, and vacation time are all set up by you.
In the past, we have had volunteer groups set up their own service projects or get help finding out ways they can make a difference. Sometimes that's a straight forward as buying trash bags and picking up rubbish on the way to the beach, while other groups of fundraised to provide care packages for their neighbors.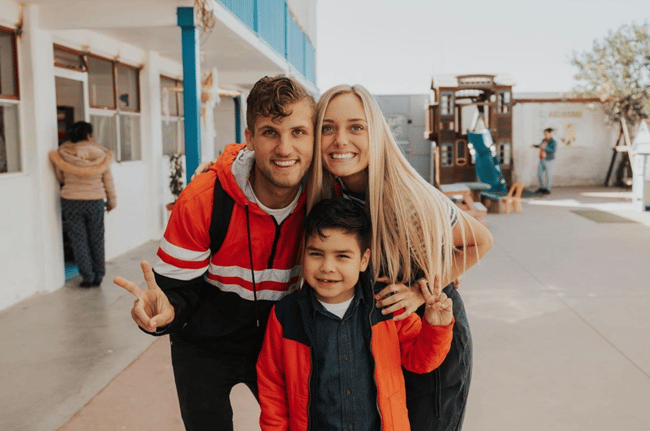 You Want To Travel
If you want to travel, you've hit another ILP requirement (even if you've never traveled before)! Volunteers will only be teaching about 3-4 hours a day, so you'll have lots of time to explore your new city before and after class, plus every Saturday and Sunday off. On top of that there's scheduled vacation time so you can see even more. Some groups volunteering in Europe have visited 20+ countries on their semester!
Volunteers will be planning their own vacations (and all that comes with it). You'll have your plans approved by the ILP Directors to make sure you're going to safe places, but how you get there, what you do there, and where you stay is all decided and planned by your ILP group. That means figuring out how the metro works in Paris, finding the best place to stay near that beach in Nicaragua, planning out how to spend 3 days in Panama, and more. It takes lots of research and working with your ILP group to make it work but it's worth it.
No matter where you go with ILP, you'll have time for some rad adventures in different cities or even different countries.
+ A Couple More Things
You're With A Group
We also know there are a few other factors, like letting you know that you'll be traveling, volunteering and living with a group, so you're not alone. Lots of volunteers go on the program not knowing anyone, and come home with friends … it happens every semester. This is a very group-centric program, so if you're wanting a semester of traveling solor, this is the opposite experience.
There's A Code Of Conduct
Part of helping you stay safe and sound while abroad is our Code of Conduct, which all ILP volunteers must agree to. It's a set of rules and guidelines to help create a safe atmosphere where you can do the most good and have the best kind of adventures in your city and on vacation. These rules include things like staying in groups of 2-3 in the city and on vacation, being inside before curfew, etc. If you're looking for a program that gives you time to party and drink in a foreign country, ILP probably isn't the best fit for you.
Another thing to note? You don't have to be religious to volunteer with us. International Language Programs isn't affliated with any religion, but we tend to attract several members of the Church of Jesus Christ of Latter-Day Saints because of our morals and values.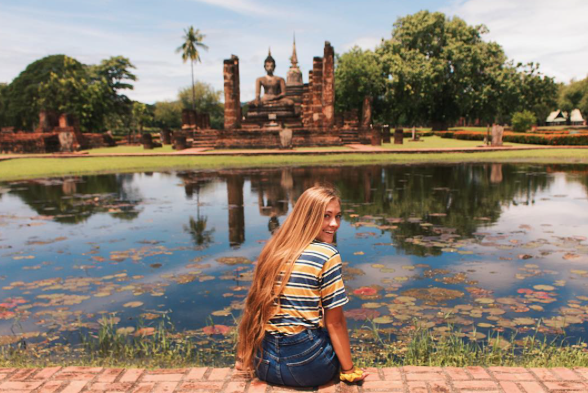 Have A Few More Questions?
We've also put together this quick fact guide if you have a few more questions and want to let you know you can click below to connect with an ILP representative — they've volunteered with our program before and can help you get your questions answered.