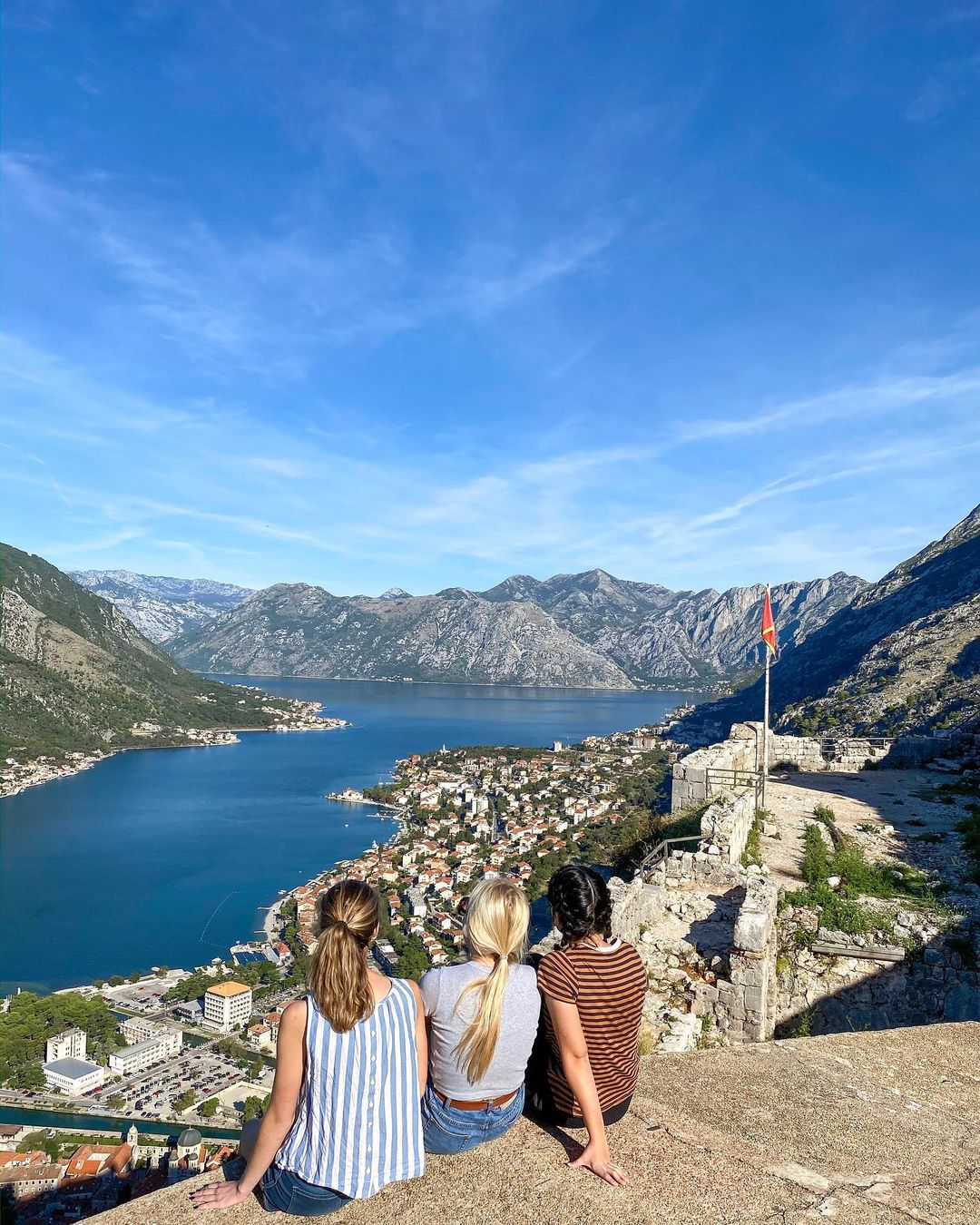 Thinking about spending a semester abroad as a head teacher through International Language Programs? Each location (and even every semester) has a lot of similarities ... but also a lot of unique aspects! Here's a glimpse at comparing two programs.
Living abroad is an incredible experience! You learn so much about other cultures, and countries, and especially yourself. It will change and bless your life in many ways. And volunteering abroad with an organization like International Language Programs adds another layer of value since you are spending a pretty significant amount of time (about four months of your life) getting past the typical tourist-y things and living like the locals do, creating relationships, and tasting a new culture. Sound like a once-in-a-lifetime experience? Well, with ILP you can actually do it multiple times, and with MAJOR benefits.


---
Have questions about what a Head Teacher even is?
Answering All Of Your Questions About Being An ILP Head Teacher
---

So you've already volunteered at least once with ILP, made the most of your experience, and are now trying to decide whether or not being a head teacher is something you want to do? Well, here are some key things to keep in mind. But also, it's really helpful when you have an idea of what daily life is like, right?
I was a Head Teacher in both Thailand and Montenegro and wanted to share about my personal experiences, because each country and program offered such unique adventures, which you can expect no matter where you go. There are some similarities in each program, but no semester is going to look the same. To help explain what I mean, here's a look at what being a Head Teacher in Thailand and Montenegro is like, and what makes these two programs different from each other.
Heads Up: Do keep in mind that things can vary slightly at different schools depending on the semester. And some countries, like Thailand, host multiple schools, so your experience may be slightly different depending on which one you are at. This is just a rough outline of what to expect but you'll receive a lot more training about the specifics of your assigned location before you start your semester there.
Comparing Life As A Head Teacher In Thailand And Montenegro
Obviously there are a lot of differences between these two countries. I mean, one is in Asia and the other is over in Europe. They naturally have very different cultures, priorities, religions, languages, foods, architecture, weather ... you name it. They are both absolutely amazing to visit—let alone live in for an entire semester! But that is exactly what some of our volunteers get to do.
If you want even more specifics about the differences between all of our programs, make sure you're following @ilptakeovers on Instagram, where our current volunteers and alumni get to share videos and pictures all about their experiences abroad!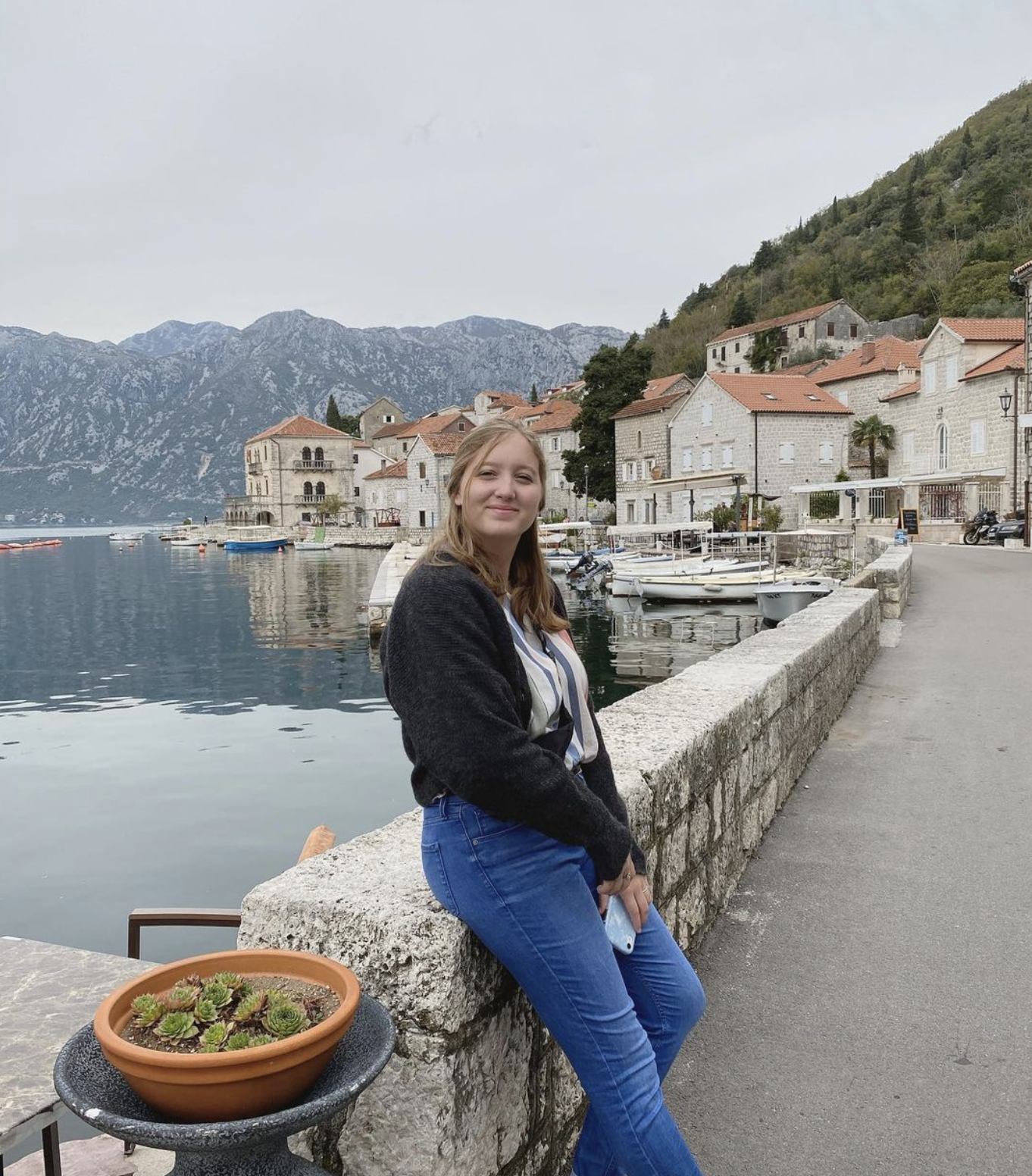 Living Situation And Environment
In Thailand
In Thailand you'll be living in an apartment or room either right on the school's campus or close to it. The entire group of teachers live together, sharing rooms, but the head teacher usually gets her own. A big benefit to that is that the commute to class is super short (especially if you're living right on campus, then it's just a few steps!).
It is very hot and humid in Thailand and that means crawly creatures are everywhere. It's not uncommon to see bugs like cockroaches and ants wandering your home, or cute green lizards running up the wall. You'll want to keep your toiletries and snacks sealed and organized all of the time. Oh and you typically do have an air conditioning unit there that does really help with the heat, but that's an expensive luxury in Thailand so it's asked that you'll use that only when you're at home.
You may get to wake up to the sound of monks singing in their temple across the street, or even your little students arriving for their early classes. I loved the evenings which offered a purple and pink sunset more often than not!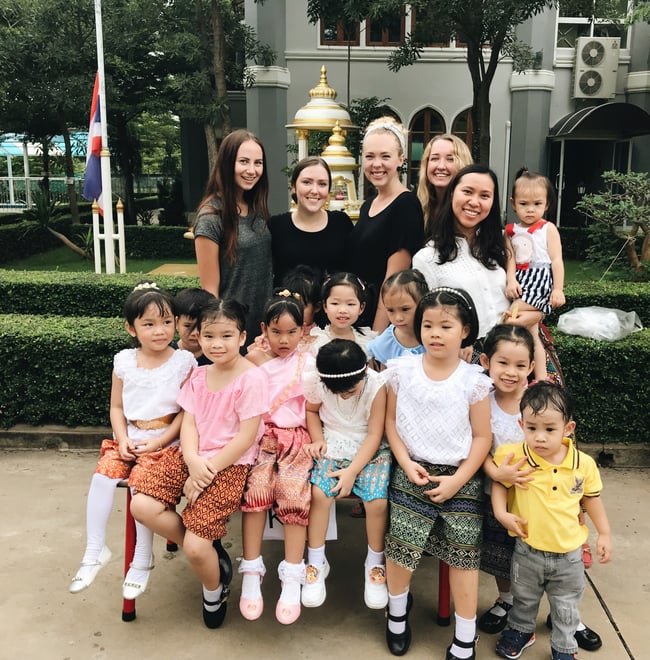 In Montenegro
As a volunteer here, you'll get to live with your group members in an apartment somewhere in the city. But the difference here is that rather than living at the school, you'll be within walking distance and will have a small commute to the school. I didn't mind the walk though because it was nice to get out and around the neighborhood, plus the views are killer since we lived right on the coast! Similar to Thailand, you'll have your own bedroom as the head teacher, and the other volunteers will share.
My group liked hanging out together in the kitchen or on the couches where we lesson planned, played games, and watched downloaded movies on our laptops when we were home in the evenings.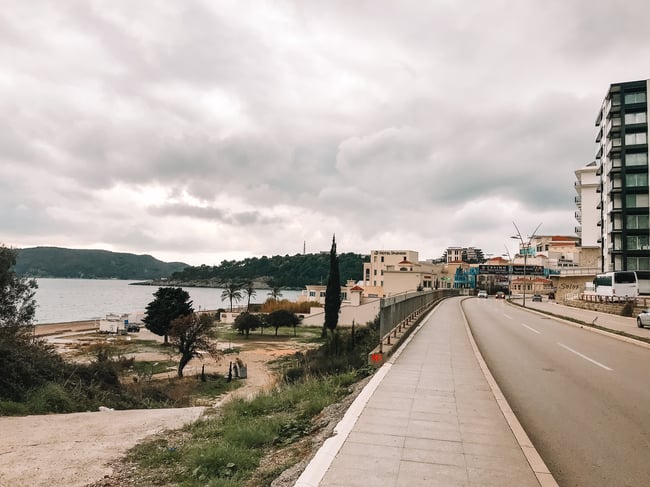 Teaching And Training
When it comes to teaching and training, there are some things that will be very similar no matter which country you are head teaching in. During the several hours that the other volunteers are teaching every day, you as the head teacher will not be teaching your own class but need to stay close by so that you can help the other volunteers when needed. Sometimes this means sitting in on a lesson and demonstrating to the young children how they can earn tickets for prizes by saying and doing what the teacher prompts them to. Other times it's breaking up squabbles between students or helping one specific child who is struggling to pay attention in class.
These groups usually have about 6-8 kids in them, and it will be your responsibility to organize the groups and rotations at the beginning of the semester so that your teachers and students know the routine right from the start. The first few days (or even weeks) of the semester might be a bit overwhelming as everyone figures out a rhythm and some adjustments may need to be made.
Another responsibility that you'll have is conducting evaluations for your teachers. Every week, you'll be evaluating each teacher 1-2 times (depending on what point you're at in the semester), which means that you'll sit in their lessons and fill out a form that gives them feedback on what they're doing well and what they can improve on. This is one of the best ways for you to be helpful for your teachers, providing tips and feedback can help them be successful with their classes. If you do a couple of these a day, it's easier than saving them all for the end of the week.
You will also be holding 1-2 trainings a week for your teachers (on a designated day), during which you'll go over specific aspects of the ILP teaching method, discuss how to apply the principles, and role play them together. Then, all of the volunteer teachers will send you their weekly lesson plans, and you'll need to look them over, make sure they each fit inside the strict guidelines of an ILP lesson plan, and give further instructions when needed.
In Thailand
Culturally speaking, education is highly sought after in Thailand and teachers are very respected. Kids often start diving into their education early, in Preschool, which means you may get to teach students that are some of the youngest that you'll teach in any ILP country. In some Pre-K classes, the students aren't really even speaking at all yet (not even Thai), which is great time for them to start being introduced to languages. Many of these classes involve singing songs and playing — so you're a bit of an entertainer with the youngest kids! You'll also have classes that are pretty typical to the ILP program which involve teaching using the ILP method. The age of the students depends on the school you're teaching at, but again they're often younger students (not high school).
The schools that ILP teachers are currently teaching at in Thailand are known for providing a valuable, well-rounded education, so you may see your students doing everything from piano lessons, to swimming lessons, to practicing their taekwondo. The majority of your students in this program come from affluent families who are seeking the best education for their kids. (If you're looking for the experience of teaching children who come from less fortunate backgrounds, Thailand isn't the right program for you. You'll want to check out ILP's Humanitarian programs).
One really unique thing about teaching in Thailand is that you'll be teaching barefoot! There are many places in Thailand where you take your shoes off before entering as a sign of respect, and school is one of those places. You'll slide your sandals off at the door (I recommend bringing slip on sandals to make this step easy) and walk around the school barefoot. Your cute kiddos are usually wearing a school uniform, but some days they'll wear traditional Thai clothes (those are my favorite days!).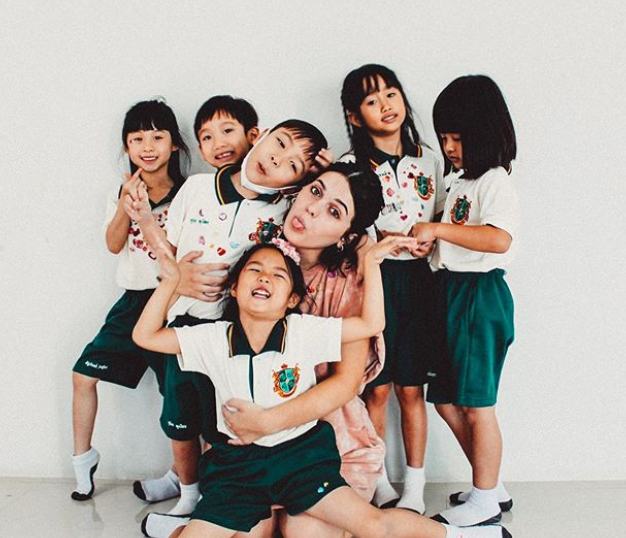 In Montenegro
ILP classes here are held at a private Russian school. Russian in Montenegro? Yep! Europe is quite the melting pot, and many of your students come from a Russian background. It's like getting an extra dose of another culture which is really fun for ILP volunteers.
Just like in Thailand, in Montenegro the program is set up at a school that caters towards families looking to provide well-rounded, top notch education for their kids, which means your students typically come from more affluent families who can afford a school like this.
Sometimes the school gets new students at various times during your semester, many of whom are transferring from public grade schools and haven't had much exposure to English. They adjust quickly to the ILP method and look to other students to learn how to act and participate in lessons. Your exact schedule may change depending on the semester, but your teachers will definitely be teaching Kindergarten, Primary, and Elementary classes every day.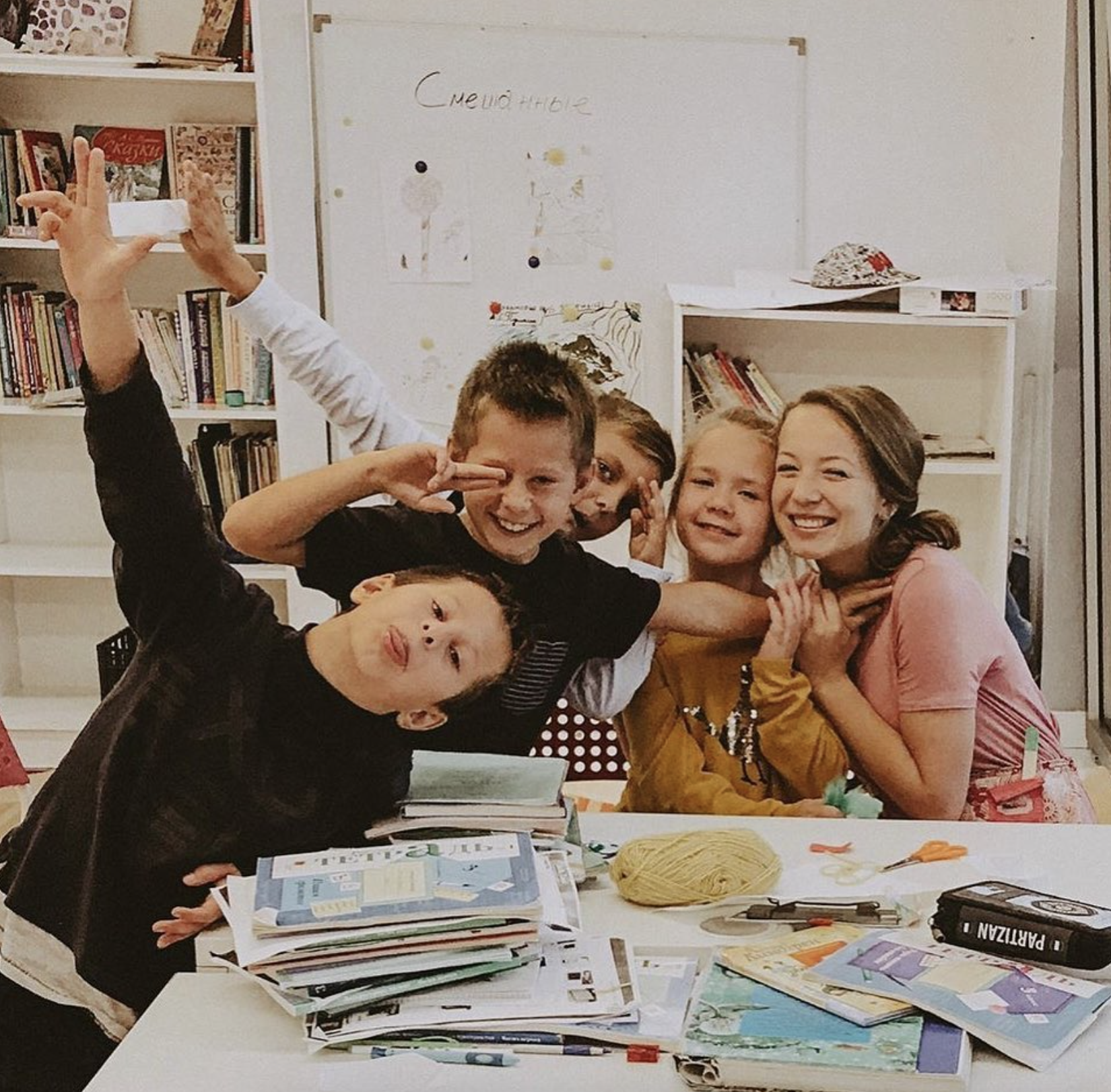 Daily Meals
As a volunteer through ILP, three meals a day will be provided for you by the school. The way this is handled is different in every location, but here's how things looked for me while living in Thailand and Montenegro.
In Thailand
In Thailand, your school has a private cook (that we love so much!). Breakfast is usually left sitting out on a table for you and consists of things like white bread, cornflakes, milk, and fruit. It's a very simple meal and is available just before morning classes begin.
Lunch is served and provides a nice break between morning and afternoon classes. The meal consists of things like cooked veggies, chicken, noodles, curry, or rice. Well actually you can pretty much always count on having rice.
Dinner is very similar to the meals served for lunch. In fact, there's not much of a distinction between lunch and dinner other than the time you eat it. Make sure you express gratitude to the cook for all of the hard work she puts into making this food. She'll really appreciate it, even if your Thai accent is a bit rough.
If you ever need a snack, you can grab another volunteer, jump on your bikes, and make your way to the nearby 7/11 or grocery store. There you can find all of the favorites, like ice cream, grilled cheese sandwiches, chocolate, crackers, peanuts, chips, and a ton more! I loved biking over to our favorite smoothie shop for a treat after classes. Some days they had a mangosteen flavor with coconut ice cream — if you ever see that flavor you've got to try it! Mangosteen is a juicy fruit you'll find all over Asia and I fell in love with it.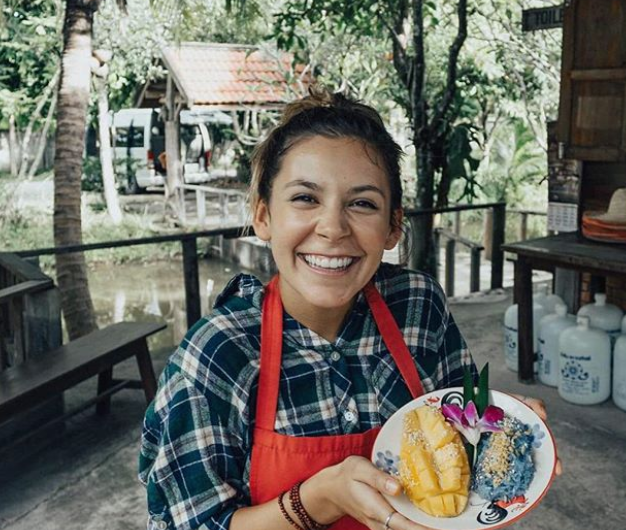 In Montenegro
Just like in Thailand, the school will provide you with three meals a day. But anytime that you want to eat out (which you will because there are so many restaurants and fun places to try) that will need to be covered by you. The school does have a professional chef who makes both breakfast and lunch every day. His food is amazing, so be excited for that! Breakfast is served at the school and usually consists of things like oatmeal, crepes, mini pancakes, buckwheat, or rice pudding.
Lunch is served in the school's cafeteria, and you'll get to eat it with all of your students. There is always white bread with a broth-type soup, some kind of meat entrée served with either pasta or potatoes, and vegetable sides. The food is very filling and hearty!
The school will give you, the head teacher, a stipend each month to pay for your group's daily dinner. You can talk to your group and decide if you want to keep that money to buy and prep all of the food together? Or if you'd rather divide the money, then buy and prep your own food. There are pros and cons to each, so that's a discussion your group will need to have. You can find pretty much anything you could want at the local grocery stores. The fresh fruits and vegetables are particularly delicious.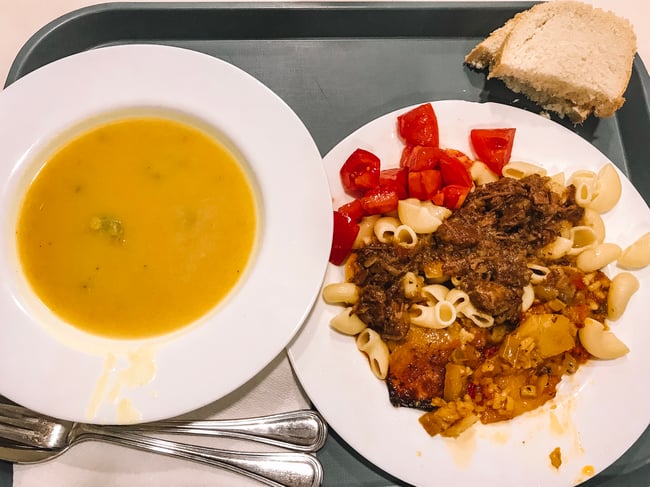 Getting Around Your City
In Thailand
Public transportation isn't much of an option in the smaller cities of Thailand where our ILP programs are located. Instead, the school provides bikes which are a great way to get to places more quickly than you'd be able to on foot. Keep in mind that these bikes are a bit older, so the tires flatten easily and you may need to pump them regularly. Bike rides are a great way to familiarize yourself with the area!
If you need a faster mode of transportation, need to get to the station at night to catch a train, or are going a further distance, then talk to your local coordinator about hiring a taxi and they can help you set that up.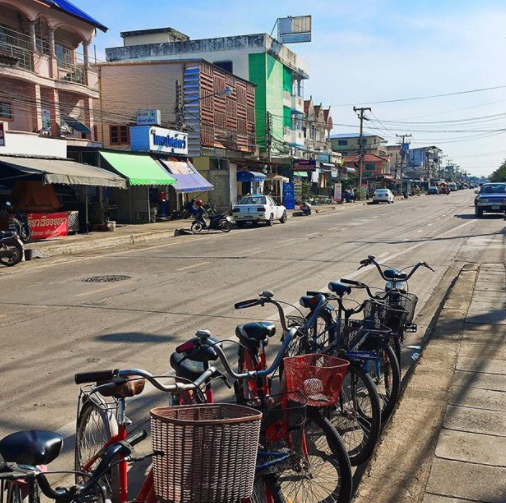 In Montenegro
There isn't a very reliable public transportation system in your city, so you and your group will get to walk most places. This is actually very enjoyable though, since most of your walking can be done right along the beach. You can take a path down the coast from the school to Old Town, where you'll find cutie restaurants and ice cream stands all along the way. Plus, you'll love the walks after spending so much time sitting inside during classes.
If for some reason you need to get somewhere quickly that is a further distance away, then talk to your local coordinator and they can help you arrange a taxi. There is also a bus station in your city with cheap tickets to other surrounding cities, like the capital, Podgorica.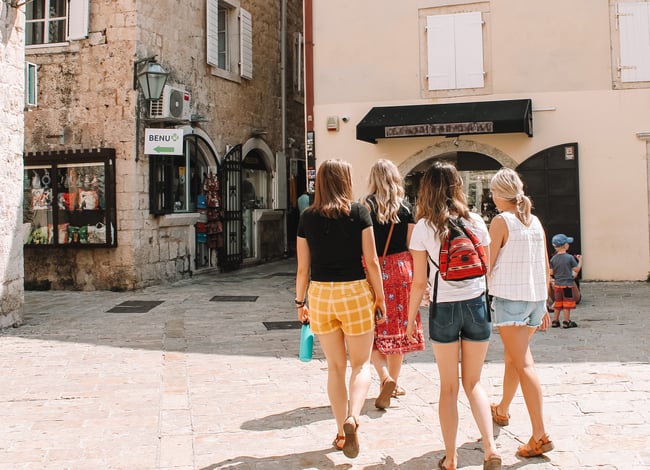 Vacation Planning
Traveling is a major highlight of the semester for our volunteers! While week days are for teaching, training, and planning, the weekends and scheduled vacations are for adventures! And as a head teacher, you get to be very involved in the planning process. While the other volunteers may do some of the actual ticket purchasing and hotel bookings, it's your responsibility to fill out the forms for ILP to get approval for these vacations and to communicate with your local coordinator about them. Trip planning can be very time consuming, and so you might be surprised by how many evenings are spent doing this. But it is also so fun and can be such a bonding experience for your group!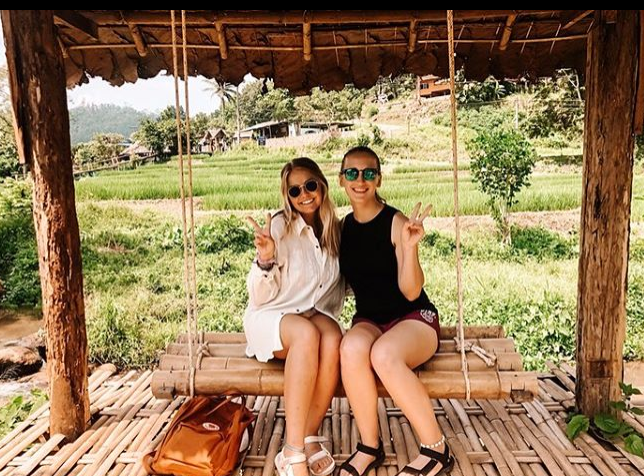 Wanting to spend more time abroad but feeling like neither Thailand or Montenegro is the right fit for you?
Don't worry, as you probably already know, we have a lot of other countries for you to choose from. Check them out by clicking the button below, and then when you are interviewed by our Head Teacher Coordinator, let them know what locations you are most interested in and they can fill you in on current availability!