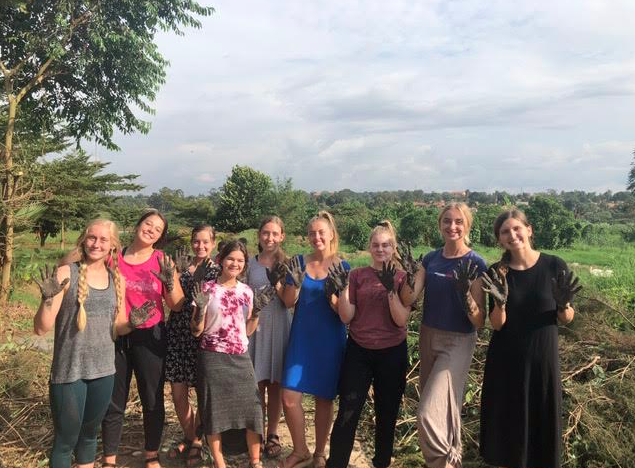 "Having even a small part to play in building a spring for this Ugandan village really made me think about what I take for granted."
Spending a semester volunteering in Uganda means a lot of things — you'll have time for safaris, weekend adventures to hike waterfalls, plus vacation days to maybe hop over to the dreamy beaches of Zanzibar. But during the week, you can really focus on chipping in on projects that allow you to be part of giving back.


---
Wondering what volunteering in Africa really looks like?
Volunteering in Uganda
---
ILP volunteers will be spending time during the week teaching English to kindergarteners, but they also have the opportunity for lots of other humanitarian help. One project we have a great urgency for are the clean water projects in your city. Our ILP contact Eddie has lead the building of over 700 springs around Uganda and Rwanda, providing fresh drinking water to millions, who otherwise wouldn't have it. Your help means closer access to clean water that isn't rimmed with trash, or filled with deadly bacteria.
You can read more about the clean water projects here for more background, but to quickly sum up, one spring can be built in a few days and it will provide free flowing clean drinking water for thousands of families in the community where the spring is built. For the relatively small cost of $2,500 per spring, we're very excited to have ILP volunteers have the opportunity to lend a hand on this project each semester that will help so many families.
We've talked to Bryn, an ILP volunteer in Uganda, about her experience with building the spring to get an idea of what it's like:
What was it really like, working on the spring?

"We certainly worked hard, but to be completely honest, the Ugandan workers did *so much* behind the scenes! They are hard and efficient workers, and they are sweet to let us help because truthfully, we probably slowed them down :) The first step is to drain the pond. We helped to move a bunch of big rocks to the site and mix a huge pile of cement on the ground, using a wheelbarrow to cart the materials to and from the site. Then they would begin creating the foundation.
"Each spring foundation required two walls and a floor, typically with a small set of stairs leading down to the pipe where the water flows out. Smaller chunks of rock were laid on top of these two walls. We grabbed our trowels and started layering on the plaster. We were told to form it over the rocks, pushing the plaster to a point so that the top of each wall was a triangular prism. We plastered away, eventually connecting one wall to the other. Then we splattered plaster on the walls. All that was left to do then was wait for it to dry, and it would soon be time to connect the spring to the pipe!
"After a few days, we came back and formed an assembly line, tossing armfuls of clay to each other before it reached the site. The line looped around to the back of the spring where someone would throw it in, creating a clay-and-rock wall behind the spring. Although this looked counter-productive at first, it actually wasn't! They did this so that the natural pressure of the materials would push the spring water through, carving a trail through the earth until it came out the pipe. Then, once this was all done, we would admire our work and wash our clay-caked hands and feet at our new spring!"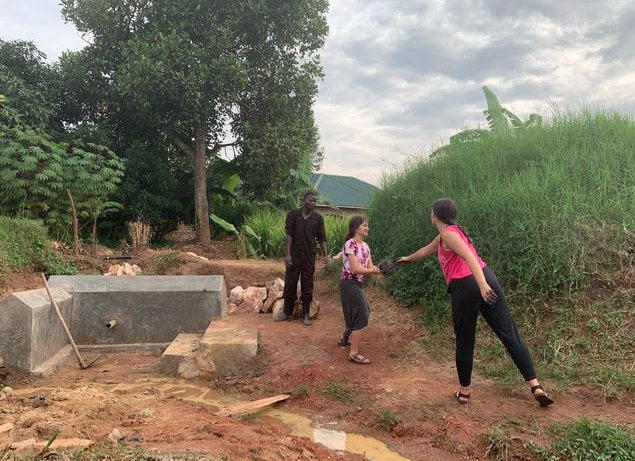 What was your favorite part about helping?

"We had many interactions with the local people in both spring sites. At our first site, one woman even rolled up her sleeves and came down to help us shovel the sand. Some, like her, showed their appreciation through their actions, and many more shouted their thanks at us as we plastered.
"But my favorite part was seeing their reactions. The kids would come home from school and stare in awe at the worksite as they walked past, some even stopping to sit and watch us as we worked. They laughed at us as we threw (and often dropped) our handfuls of clay, and they waved goodbye to us as we walked home at the end of the day. I loved getting to see their excitement and wonder as they watched us work on a spring that would soon bring a much higher level of clean water into their lives."
Did you feel like you made an impact?
"Having even a small part to play in building a spring for the Ugandan village really made me think about what I take for granted. These lovely people in the villages we visited didn't have quick and easy access to clean water, but I could have a glass of water at home with the press of a button.
"Back home, there was little need to be concerned about the medical consequences of drinking water, but here, it posed a genuine threat to someone's health. The time we spent working was quickly forgotten when I realized the great effect that it would have on the many people who lived near the springs. The dirty ponds we were greeted with at the beginning had now been replaced by working water springs, and it made me smile to see how such a small effort could make such a big difference. This is what made me more than happy to help give them the means to drink cleaner water."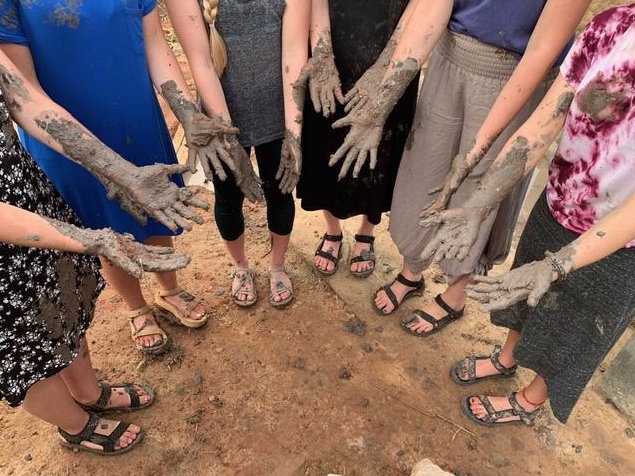 Any advice for future volunteers?

"If you're thinking about going to Uganda with ILP, do it!! You'll get homesick, you'll miss your snacks, and you'll miss your friends and family … but if I've learned anything from being here, it's this: You will learn to love a new home. You will grow to like African snacks. You'll make new friends. You'll find yourself part of another family. And, while it's not scientifically proven, hugs from your students and a phone call to your mom are the cure to any illness. If you let it, Uganda can and will change your life.
"If you're still not convinced, I can promise you three things:
It will be hard — maybe one of the hardest things you've ever done
The kids here are the most adorable human beings on the face of the planet

You'll go home and you'll smile and think to yourself: 'That was hard. But man, that was worth it.'"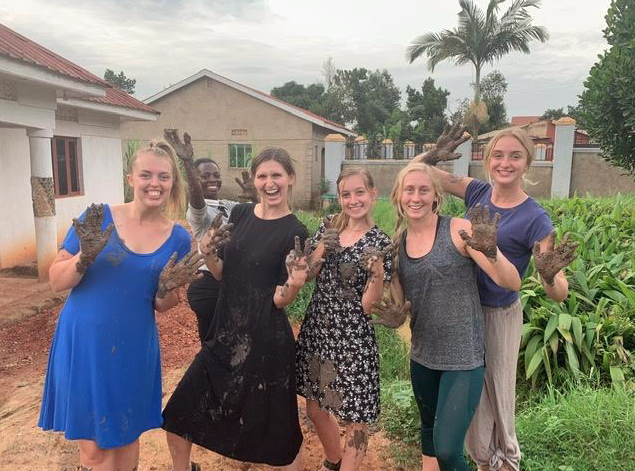 Looking for the chance to really make a difference?
Come to Africa with us! ILP volunteers will be teaching English and helping out with other humanitarian project, plus will have vacation time in their semester to explore Africa.