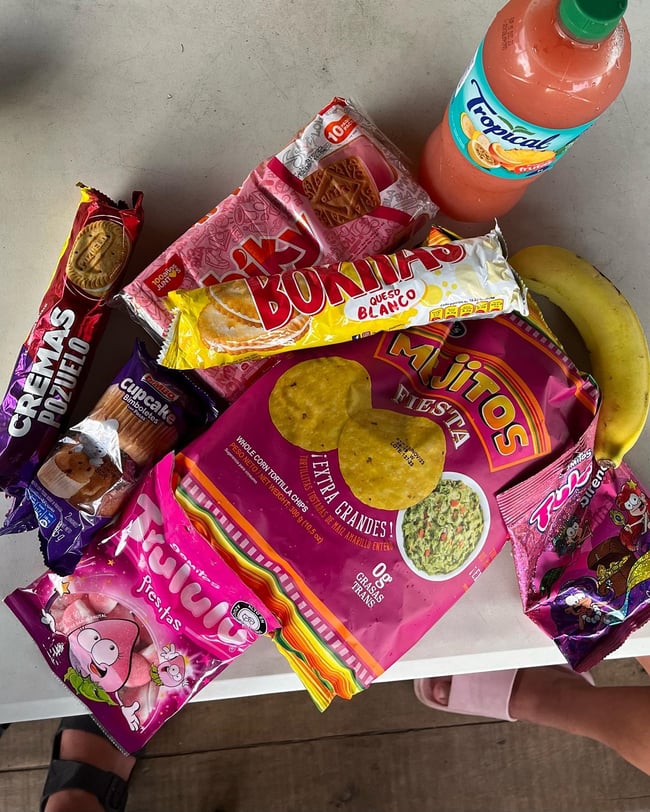 If you're anything like me, the food is one of the biggest reasons you travel — and when it comes to the snacks and treats to find in Costa Rica, this is the list you need!
After a few trips abroad, I realized that quite a few of my memories are tied up with ice cream cones, chocolate-dipped cookies, these spicey sesame crackers I loved in Asia, and the piles and piles of fresh fruit I snag whenever I'm in a tropical country ... And if you're heading to Costa Rica, I have more than a few recommendations you should try, straight from our volunteers!


---
Find time to try all of these snacks (and more) —
Come volunteer in Costa Rica for a whole semester with ILP
---

Because our volunteers are living in Central America for a whole semester, they have found plenty of time to try all the snacks, and have listed their favorites. To make things even easier, we've broken down that long list into categories (with some pictures) so you can easily find what you're looking for — enjoy!
Grab And Go Treats And Snacks
This section is focused on the snacks and treats you can find at little convenience stores, local grocery stores, and tiny markets around the country. For our volunteers, these are the snacks and drinks and things volunteers love to go pick up after school for a little treat!
We asked volunteers what their favorites were and sharing their answers below. Write down a little list in your phone of things you want to try so that you can pull it out the next time you're in a convenience store!
Chips & Cookies & Drinks

Chips
"Plantain chips at the mini supermarkets are so good and only 250 colones."
Cookies
"Canasta cookies are really good, they also have coconut cookies called Taureg, and we LOVE them. Chokis (chocolate chip cookies) are delicious."
"Penguinos are delicious (they're like Hostess cupcakes)."
"If you like Takis back home they have Taqueritos here and they come in three different flavors, we also love them!"
Drinks
"If you like kombucha, they have REALLY good kombucha here. Kombucha Culture, Brent's, and Bella Bucha are our favorite brands. Get these at the BM or Tatianas."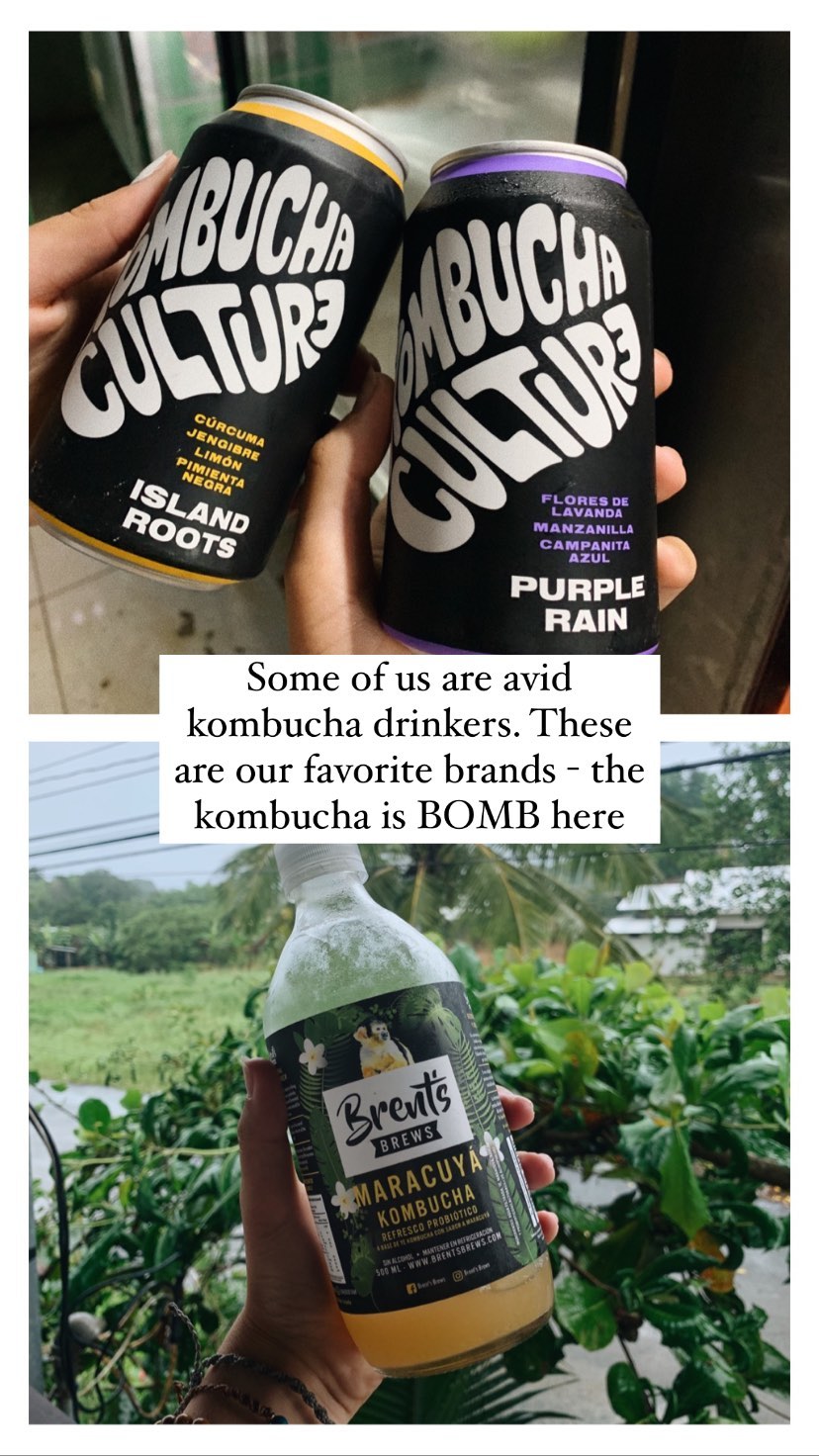 A Few Popsicles + Ice Creams
Dos Pienos' popsicles — Look for the long skinny kind with the "Nieve de Frutas" flavor (this brand also has really good ice cream flavors).
Alaska popsicles — volunteers love the coconut and sweetened condensed milk flavors.
Trits Ice Cream Sandwiches "are bomb, you get them at basically any store" so keep an eye out ... we are big fans of the Trits ice cream tubs, too. Snickerdoodle ice cream sandwiches also come highly recommended.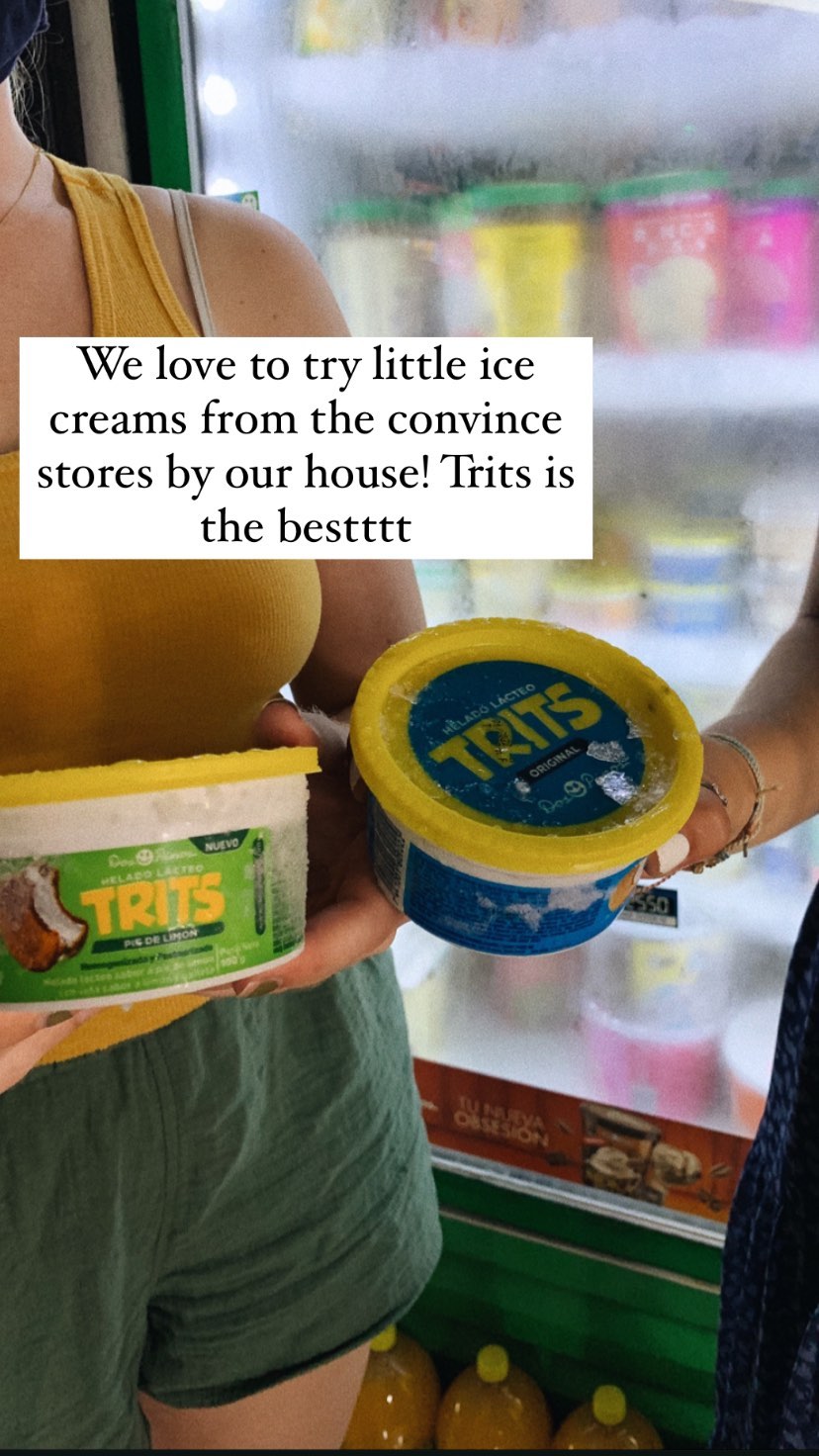 A Few Stores To Look Out For
You'll find a few of these stores all over Costa Rica, while others are found on the Pacific side or the Caribbean side, or localized in the center of the country. Hopefully, wherever you are in this country, you'll be able to find a few of these stores to hunt for some of the treats above —
BM

Pali

MegaSuper

MasXMenos

Tatianas

Super Cocles
Keep an eye out for a few extras you can find at these stores like this creamy green sauce volunteers love to pour on basically everything.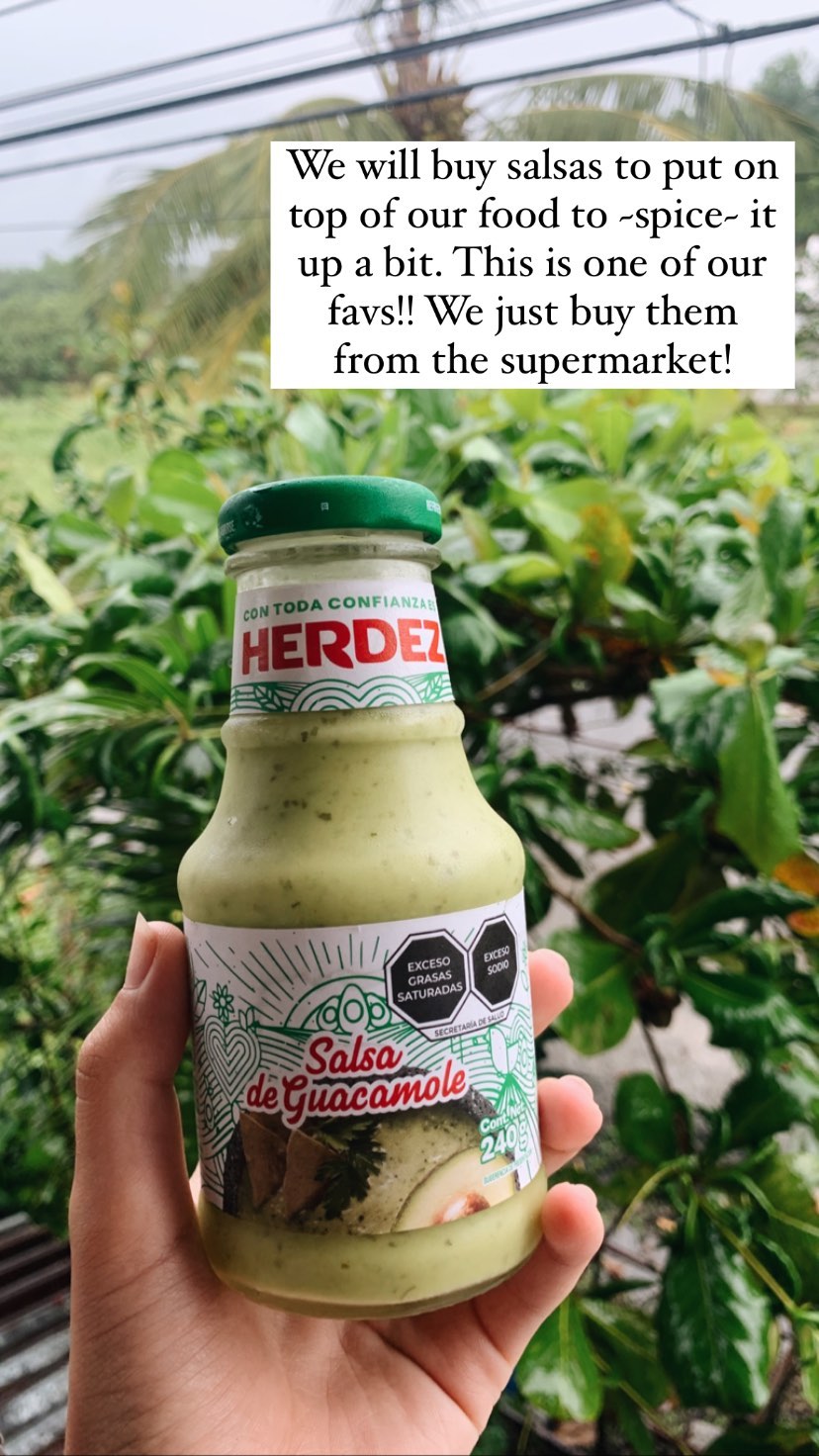 A Few Must-Try Costa Rican Things
One of the biggest highlights of living abroad for an entire semester is the chance to try so much of the local food — we love eating at local restaurants and keeping an eye out for these favorites. While you're in Costa Rica, make sure to visit a soda, a local restaurant that typically is rather open-aired, and has a menu crammed full of classic recipes.
Gallo Pinto
The nation's official dish is a delicious mix of rice and beans, and is served for breakfast, lunch, and dinner — expect to eat this classic staple a lot while in Costa Rica!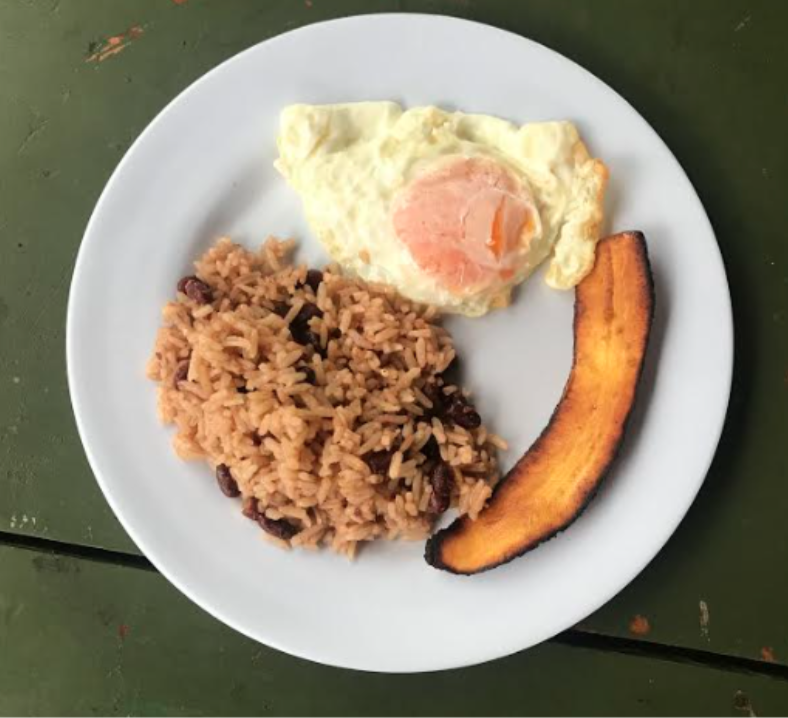 Churchill Drink
Cool off with a sweet drink, a mix of ice cream, red kola syrup, shaved ice, and thick condensed milk, typically served in a tall glass.
Empanadas
For a quick and filling meal, grab a couple of empanadas, pockets of fried dough filled with veggies, beans, cheese, and chicken, pork, or beef.
Ceviche
A mix of different kinds of seafood marinated in lime juice and mixed with flavors like garlic, cilantro, ginger, red onion, and sometimes peppers.
Salchipapas
It's a menu item found on the kid's menu for the most part, but a favorite with volunteers — picture a plate of french fries topped with pieces of fried sausages (and a ketchup/mayonnaise dipping sauce).
Patacones
Fried plantains, best served as a way to scoop up beans or guacamole, or topped with shredded pork or chicken.
All Of The Fruit!
This warm and tropical country is home to some of the best fruits, found in grocery stores, little markets on the weekend, and fruit carts on the street. Here are the ones volunteers suggest: "try the bananas, mangos, pineapple, watermelon, guayaba, pipa (green coconut water), guanabana (soursop), mamon chino (rambutans), and the plantains" but there are loads others, plus smoothies — one ILP Costa Rica volunteer was a big fan of the pineapple smoothies, where frozen chunks of pineapple were blended into a thick and refreshing drink. Yes, please.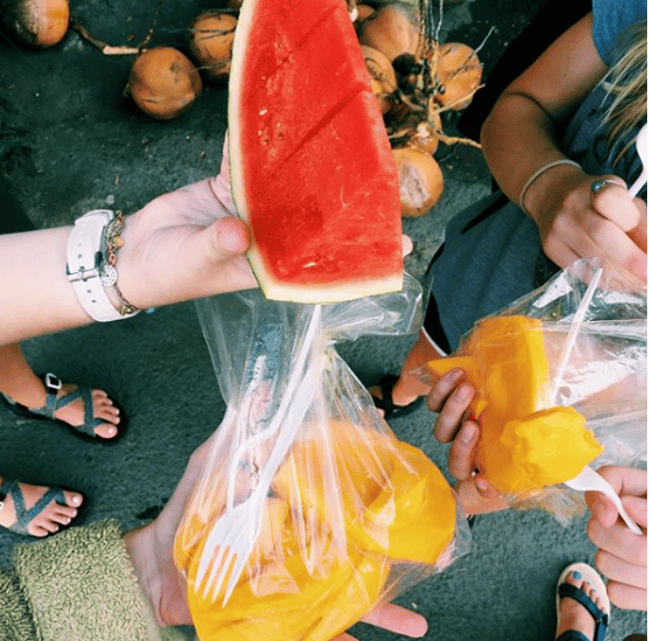 Volunteer Meals To Love
Another perk of volunteering with ILP is that your meals are covered for all of our countries, so in Costa Rica, that means breakfast, lunch, and dinner that gives you a chance to get a little bit more of the local food.
One thing to know? Rice and beans are going to be your new staple — expect this favorite to be a part of lunch and dinner, and even breakfast. You'll also have other starchy staples like fried plantains, pasta, or yucca, and a few proteins like eggs, fish, and chicken for the most part (though expect some variations and exceptions!) The juices here are amazing, and we can't wait for you to find your favorite breakfast, lunch, or dinner on your semester.
If you're looking for a closer look at what meals look like, take a peek at our ILP Takeover Instagram account, where volunteers living in-country share what meals, teaching, housing, vacations, and other semester details are like. Just find the Costa Rica highlight at the top.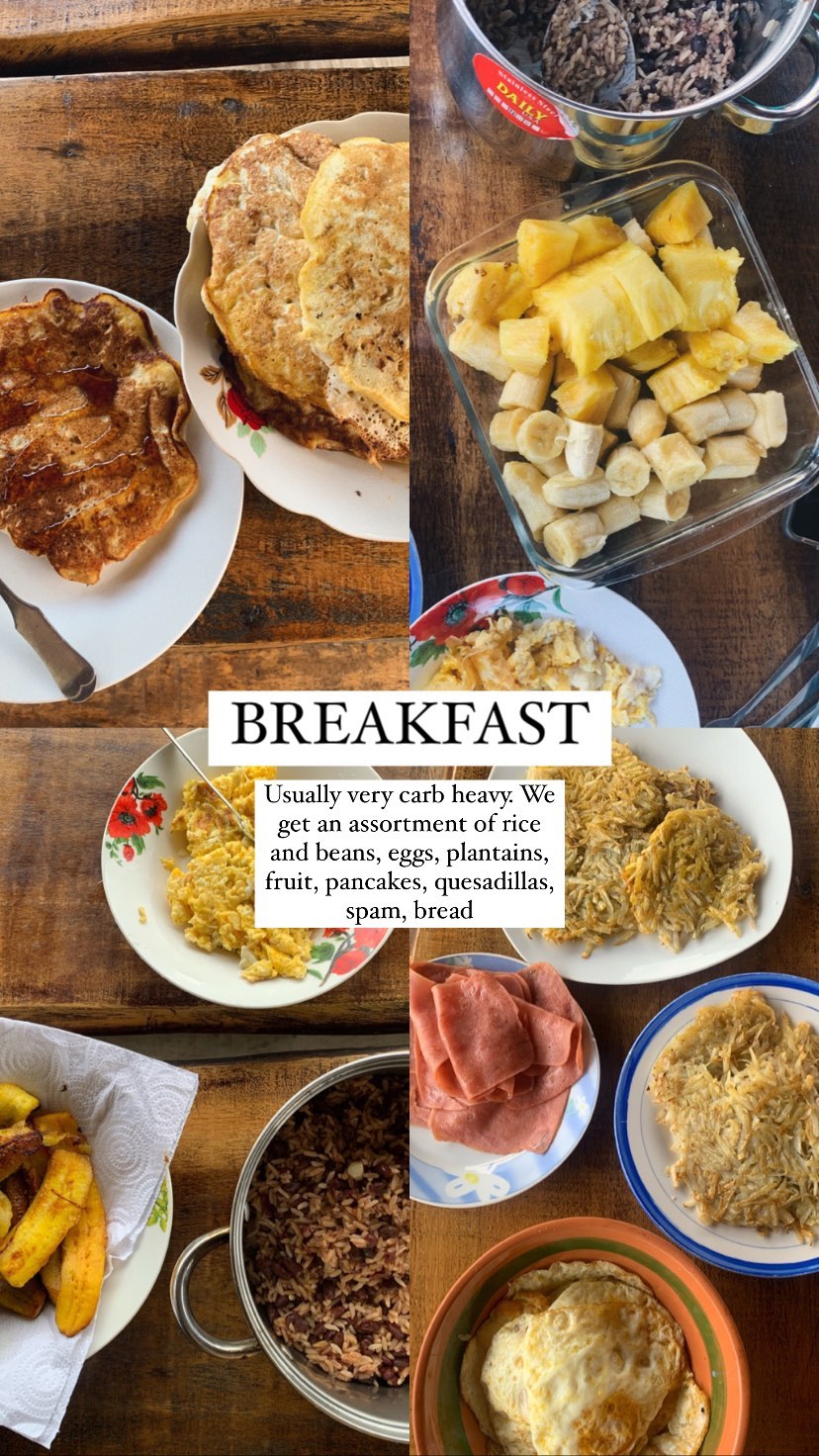 Want to find your own recommendations?
Let us know! We'd love to help you spend a semester in Costa Rica with us! ILP volunteers are set up with a group of fellow volunteers, so you have a group to travel, teach, and adventure with. Come see more about life in this tropical, adventure-filled country: