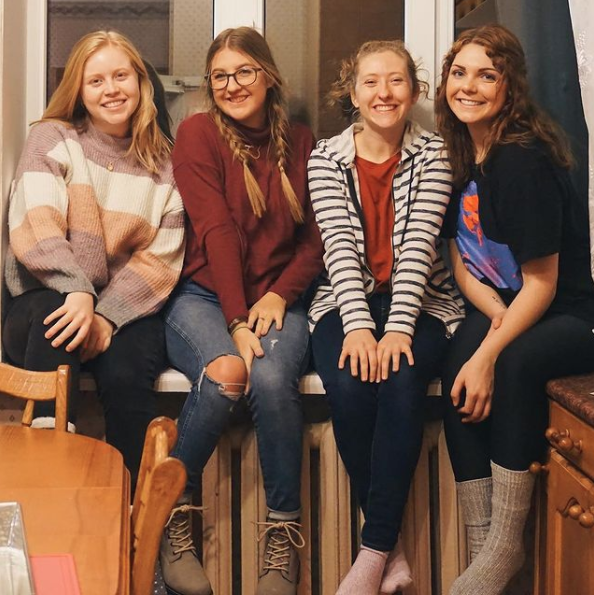 Not that you're going to Europe for a total wardrobe update .. but if that's on your to-do list, you won't regret visiting these thrift shops.
I'm not much of a shopper, but when I visit Europe, I suddenly have the urge to redesign my closet. I can't be the only one who thinks Zara in Europe is just way better than Zara at home, can I? Plus, it's pretty fun to be able to say "Oh, I got this in Europe" when someone asks where you got that really cute backpack or pair of shoes.
Especially since you can do a redesign on a budget, there's no excuse to shop coats, shoes, jackets, shirts, and dresses, and more at local thrift shops. If that's the kind of thing you're looking for, head to Lithuania. Turns out our volunteers in this country have more than a few killer stores to choose from.


---
Wondering what it's like to volunteer and vacation in Europe with ILP? See what teaching English with ILP is all about in Lithuania.
---

Lithuania in particular is kind of a home base for a handful of thrift shops we love visiting, and this post gives you all the details you need for your very own shopping spree. We've detailed out where you can find these stores (some you may need to head to Vilnius for, others are found all over the country) and info on what you can find there. Handy, right?
Our Fav Thrift Stores
Humana
Located in Vilnius, Kaunas, Klaipeda, and more.
We love, love, love, Humana! Out of all of the thrift stores in this country, Humana is probably the favorite. Volunteers have been able to snag some great finds at one of the locations (don't you love that there are so many in Lithuania?). There are also some amazing deals going on, with some things marked down 50% or bins for things that are less than a euro. Courtney N. is just one volunteer who was able to snag some great finds for cheap — on her semester, she got three jackets for less than $5 each, so keep an eye out for deals like that.
Score hats, purses, shoes, backpacks, jean jackets, leather coats, pullovers, dresses, skirts, tops, and more — you can find a lot hiding in these racks! Since it's a larger thrift store chain with multiple locations, this thrift store tends to have the biggest selection.
Learn more on their website.
Address:

To find the address and hours of the nearest Humana, I'd just Google "Humana address (the name of your city)". That way, you can find the closest location — Kaunas alone has three different Humanas!



Hours:

In general, stores are open from 9:00 AM to 8:00 PM, but you'll want to double-check your location's hours.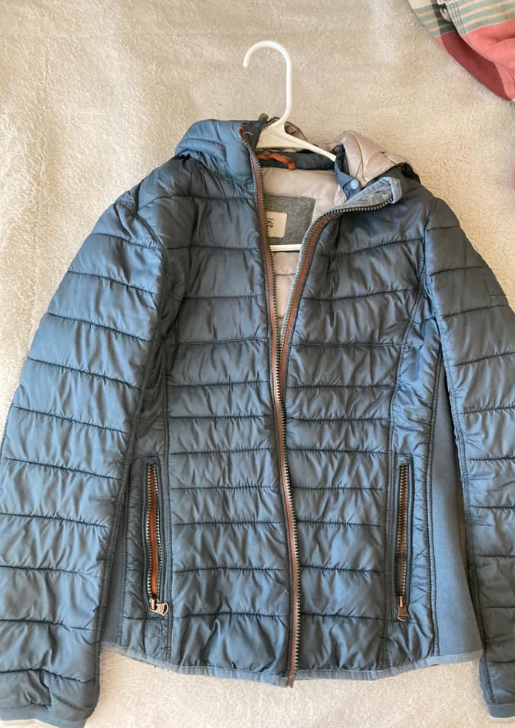 Drabuziai Avalyne
Located in Vilnius
Find cozy coats, dresses, cute boots, sweaters for a cold Lithuanian day, and other stuff for your semester abroad at this thrift store (it's been a long-time favorite for a handful of volunteers). Just to give you an idea of what past volunteers have found, Shelbi P. found so many goodies to help keep her warm on her semester and her roommate found an old army backpack that was perfect for those long European vacations. Nicole M. found a lot of stuff for teaching (dresses and cardigans) for cheap — It's definitely one to check out.
Address:

We have some directions to help you find this spot. It's within walking distance from a favorite pizza place we love, Pizza Express (Pizza Express Justiniškės, Taikos g. 104, Vilnius 05222, Lithuania).
Some say Drabuziai Avalyne is the name of the thrift store, but it pops up as the wrong location on Google Maps, which is why volunteers mention just asking around the area and keeping an eye out for a thrift store near that pizza place. It's kind of a local gem, but worth the extra effort to find it.
De'Žavu
Located in Vilnius
Talk to a handful of volunteers who found this boutique shop and you'll hear all about the finds they nabbed. This cute store is well organized, grouping similar styles and colors onto the same racks so you can head to what you're looking for. There are some vintage items, but most are from stores like Zara and H&M. Find unique jewelry, handbags, purses, shoes, and more in this unassuming little storefront on the corner.
Address: Šv. Ignoto g. 3, Vilnius 01144, Lithuania
Hours: 11:00 AM to 7:00 PM, 11:00 to 4:00 weekends.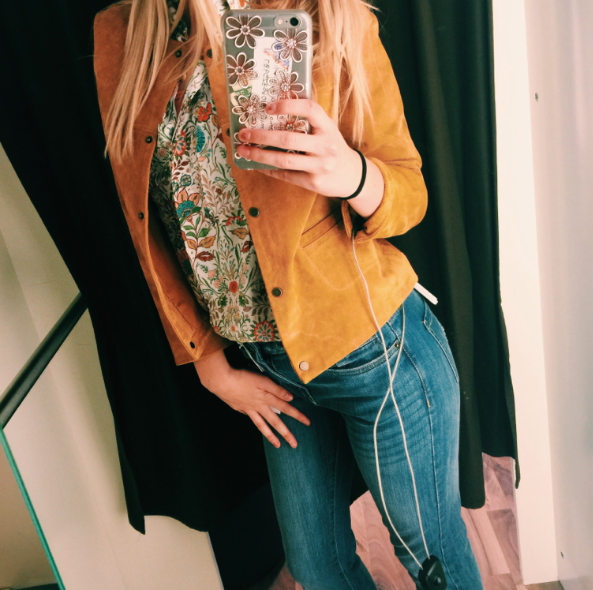 Look For These Brands
If you can, try to spot these brands while thrift shopping — some are just local to Europe while others you may recognize from home, but you may find that you like them better in Europe. I bought a pair of jeans at the Zara in Europe that just don't fit like the ones I can buy here (go figure).
Zara

Pull N Bear

Marks and Spencer

H&M

Reserved
Or Shop At The Mall
I know this post is about thrift shopping, but our volunteers love shopping at the malls here, too. You'll notice that prices are similar to prices at home, or more expensive, depending on the exchange rate. If you're on a budget, you'll want to stick to the thrift stores, but it can be fun to splurge for something if that's something you have room for financially.
You'll find your favorites, but here are a few malls ILP volunteers recommend (and where they are). It's a fun thing to hang out at the mall to do a little window shopping, and to stop off at the food court — some of these malls are our favorite places to get sweet crepes, gelato, or more treats.
Akropolis Mall - Vilnius
Home to so many favorite brands you know and recognize and ones you wish were at the malls at home, Akropolis is a shopping center our volunteers love (and others, too, with thousands and thousands of Google reviews).
Address: Ozo g. 25, Vilnius 08217, Lithuania

Hours: 8:00 AM to 10:00 PM, daily
Akropolis Mall - Kaunas
You'll find a food court full of local favorites and foods from home, a movie theater, an ice skating rink, and more. Find a Pull N Bear, Reserved, Zara, and others at this shopping mall. Like the one in Vilnius, this place has thousands and thousands of Google reviews; it's worth visiting!
Address: Karaliaus Mindaugo pr. 49, Kaunas 44333, Lithuania

Hours: 8:00 AM to 10:00 PM, daily
Mega - Kaunas
Find more than 200 shops and dozens of places to grab a bite to eat — see why Mega is such a popular shopping center? Our volunteers especially like the H&M here.
Address: Islandijos pl. 32, Kaunas 47446, Lithuania

Hours: 8:00 AM to Midnight, daily
Akropolis - Klaipeda
We love that this mall can be found in all the major locations across the country, meaning you can shop at some fav brands and grab dinner at the food court (or shop for chocolate and snacks at the grocery store there, Maxima).
Address: Taikos pr. 61, Klaipėda 91182, Lithuania

Hours: 10:00 AM to 9:00 PM daily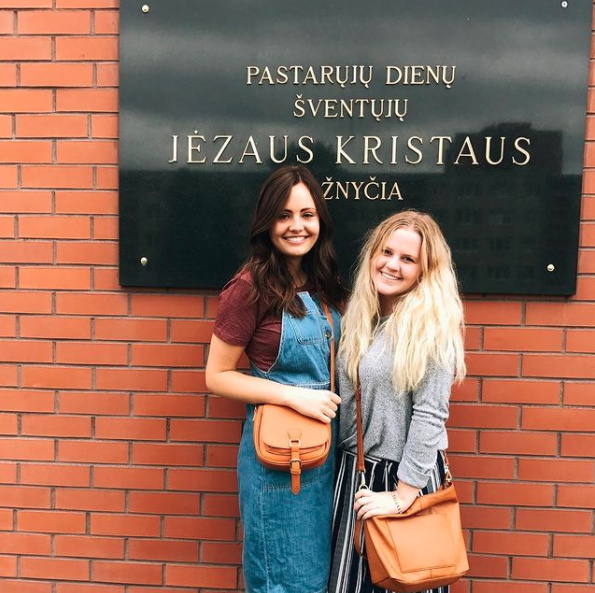 Did we miss anything?
We want to know where you went thrift shopping in Lithuania — This blog is all about giving resources for our ILP volunteers, so they can easily spend a whole semester exploring their country with the best kinds of recommendations. Leave your suggestions below, and click the button to learn more about volunteering with ILP in Europe.