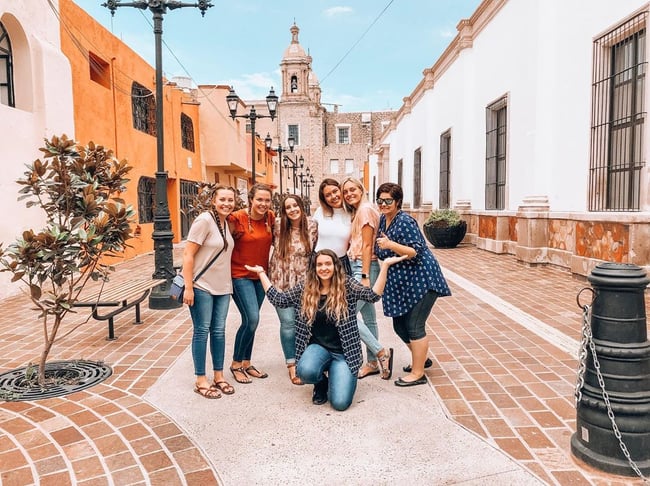 I love volunteering with International Language Programs (ILP), but that doesn't mean it was always easy to live abroad!
Looking back on my three ILP semesters, they were honestly some of the best times of my life. However, that doesn't mean that they weren't also some of the hardest (but rewarding) times of my life.
---
Ready for a semester abroad?
Come fill out an application!
---
I'm sure you can imagine the best part of your semester — all of the friends you'll make in your ILP group, the amazing vacations you get to have, the level of service you get to give to so many people ... that list goes on and on. But to help you be a little bit more prepared for your own semester, here are the hardest things about a semester abroad:
Teaching
Culture Shock
Not Speaking the Language
Leaving
Teaching
Teaching is one of the best but hardest parts about ILP — ask any of our past volunteers! Teaching English abroad can be difficult and the kids, while cute, can be rough. Yet, the more and more I taught, the better I got at managing the classroom and the easier teaching became. A few weeks into my first semester, the kids that I taught started to speak English back to me, it was so rewarding and I knew that my hard work, preparing and teaching my lessons, was paying off.
Even though they were still breaking some rules and getting on my nerves, there were glimmers of that reward in the first few weeks that only got stronger as the semester went on.
So, YES teaching was hard and some of my worst days revolved around a terrible teaching day. And believe me, I had lots of terrible teaching days. I understand how hard it can be, but I also know how rewarding and amazing teaching can be. So, if you are worried about going abroad to teach English, or are currently struggling with teaching, know that it does pay off in the end. It is worth it.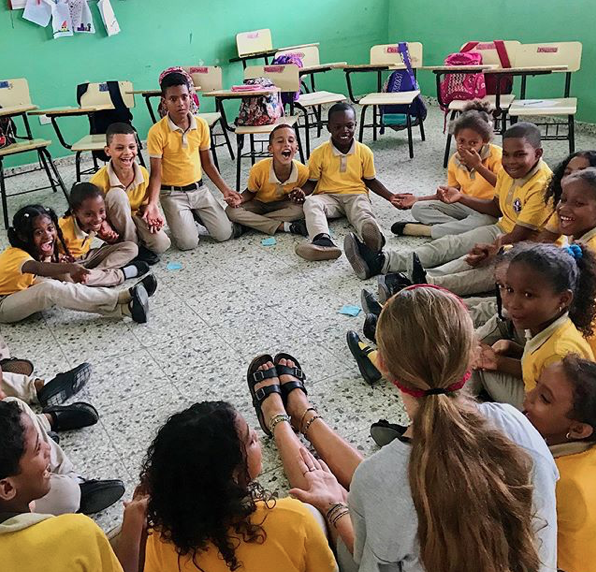 Culture Shock
One of the hardest things about living in a foreign country is getting used to the daily aspects of a different culture — it is definitely an adjustment. The food is different. The beds are different. The language is different. Basically your whole life is different, which can be hard but is also a huge part of the adventure. I had to experience this three times over.
Yep, even though I went on ILP multiple times, I still experienced culture shock each time I went. I missed home, I missed familiar food, and I missed my friends and family, but I didn't let that stop me from experiencing my semester.
Culture shock doesn't have to consume you though. My biggest tip is to just not dwell on it. It's hard to believe this while you're in the midst of culture shock, but before you know it you'll be back in the USA missing the "weird" things about the other culture. So, get out and experience this new culture and learn to love it. Find a food you can't get enough of, get to know your neighborhood so it feels familiar, go have crazy fun adventures to make new memories in your new home, and learn a few words so this language doesn't feel so foreign.
Culture shock can sometimes be the hardest part about a semester abroad, but it typically passes for most volunteers in just a month or so. And it's also something pretty much everyone experiences so know that you're not alone!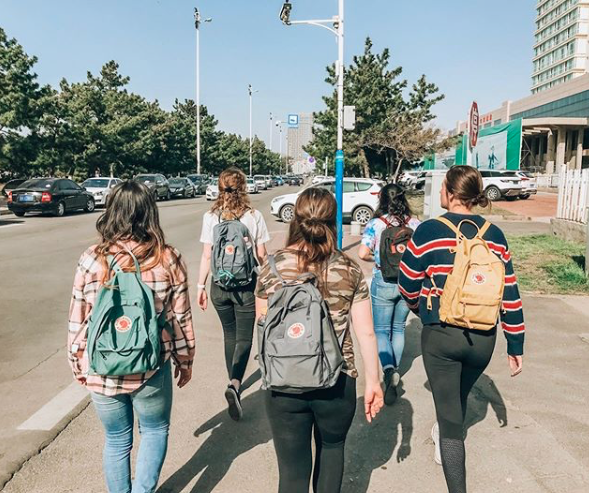 Not Speaking The Language
You don't have to speak another language (just English!) to volunteer with ILP .... but not speaking the language can be difficult for some volunteers. I mean, all you want are some eggs and soon you find yourself acting like a chicken trying to convey to the store owner what you want.
At first, not speaking the language was really hard on me, simple tasks became harder because I couldn't communicate. However, I quickly discovered that I am really good at charades, and by just saying a simple phrase like "Hello, I don't speak [insert language]" in the native language, would allow the local people to open up and try to help me out the best that they could.
There are tons of ways you can communicate abroad, charades included, but I realized that learning the local language was a huge boost to me. I'm not saying I'm fluent, not even close, but just being able to say "yes" "no" "thank you" "I want this" "please" and that key phrase "Hello, I don't speak _______" helped me feel like this new language was more familiar, and less intimidating. Remember: everyone in your ILP group is most likely in your same boat!

Leaving
Even though teaching, culture shock and not knowing the native language were all hard things that I had to deal with throughout my semesters abroad, no one could have prepared me for the hardest part — leaving!
After spending five months falling in love with my kids, no matter how difficult they could be at times, it broke my heart to leave. Try leaving when your kiddos are chanting: "Teacha don't go to America" while hugging me goodbye was absolutely heart wrenching. Oh and to make things worse, I also had to leave all my new friends I had made ... and the country that I had come to love was so hard.
At the end of each semester, I found myself not wanting to leave. When the time came, I got on the plane and came back to the USA, leaving a huge part of my heart behind every time.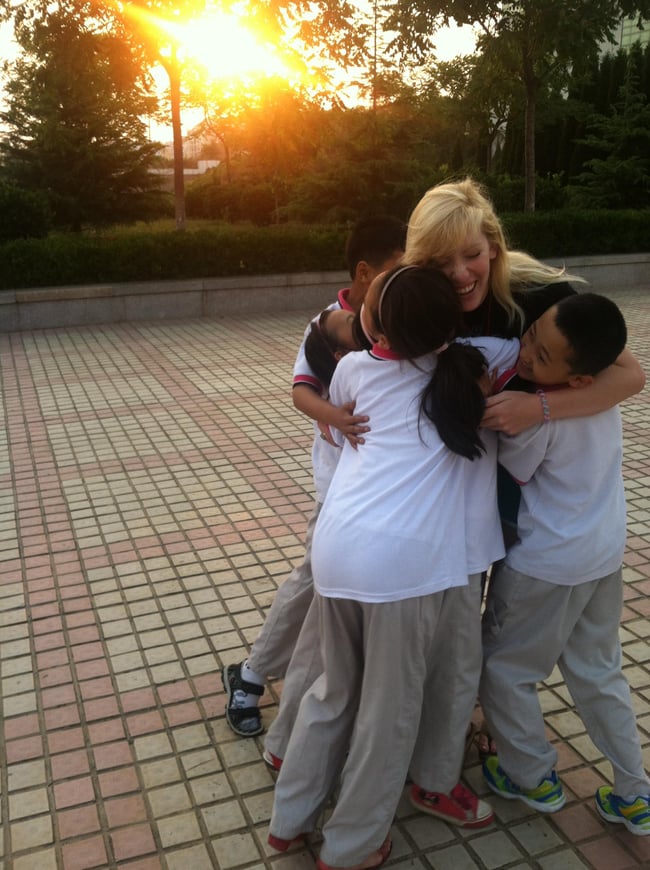 Ready for your own semester abroad?
No matter how hard things can get while living abroad, after my first semester, I found myself wanting to go back, so I did (when you do ILP more than once, you can go for a killer price!)
Want to learn more about what life is like abroad? Click the button below to speak with someone who has experience, an ILP Representative.