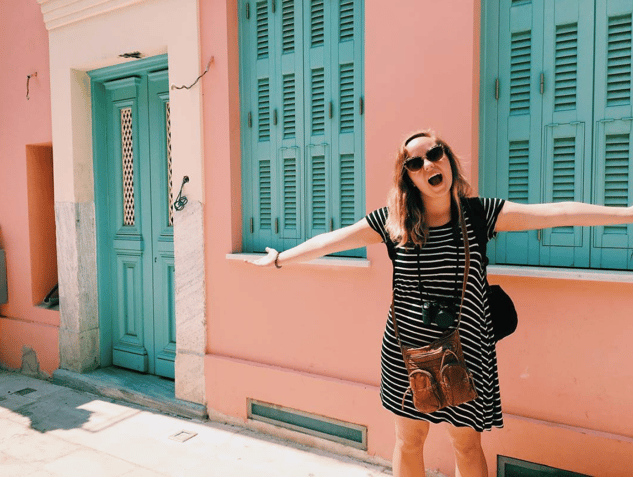 Being in college is super fun but also super expensive. College students, here's how you can make some extra cash to help you out.
Rent, books, tuition and a social life can really take it out of you, especially when you can't find a job on campus…because everyone else needs money, like you! Whether you are trying to pay for books and rent this semester or wanting ways to pay less for your semester abroad we've got some ideas on how you can earn money while you are a student.


---
Seriously — here's how to pay for a semester abroad
with discounts and fundraising
---

Finding a job can be tricky when everyone in your college town needs a job too. My biggest hurdle for seeking jobs when I was in school though was that I was so specific about which hours I could work ... and it was changing every semester! I can work from 11:30 AM - 3 PM on Mondays, Wednesdays, and Fridays, but every other day I can work anytime after 6:30 PM. And can I have Sundays off pretty please?
There's only so much you can do about your class schedule and it makes job searching really tricky. Here's a few options I recommend checking out for ways to earn cash that are super flexible.
Creative Ways To Earn Money On The Side
Working Online
In this day and age there are always people hiring somewhere. One option is to consider freelance work while you are in school. You'll be able to pick your hours and work whenever you have time. Examples of this is include companies such as Rev or Upwork that pay for people to transcribe prerecorded conversations and videos. You may even have a leg up if you speak another language.
Another idea is Brainfuse. This is a company that hires people to tutor kids online. With Brainfuse, you get to select your hours which is always a nice bonus.
Teaching English online to students is getting very popular as well. For a lot of companies, like VIPKID, there are requirements like having a Bachelor's degree and previous experience working with kids. Something like this might be a great option for ILP alum. But if you're getting ready to go teach abroad with ILP and don't have experience, plus you're in school and don't have a degree? Don't worry, there's companies that don't require a degree to teach online. One of the options is Magic Ears — they accept university students and you can get certified online to qualify.
Using Your Phone
If you have a few minutes between classes and you have an opinion, you can earn a few bucks by answering online surveys. They can take anywhere from two minutes to 32, and earn you a few cents or a couple dollars depending on the length and company.
Now, signing up with just one company might not earn you very much, but answering surveys for a couple different sites will make a difference over a semester or two. I signed up with Opinion Share while I was in college and put every dollar in my bank account to use towards travel; I earned about $150 — $250 each year just by answering questions in between classes. Talk about productive!
Similar to answering surveys, companies like Swagbucks gives out gift cards to participants who watch a video (usually an advertisement). Students earn gift cards to companies like Amazon, where you can buy textbooks at a discount, rather than paying more at your college's bookstore.
You would think we've exhausted all the ways to make money on a phone but, there's more! One of the funnest options I can think of is to get paid to play games on your phone. Mistplay gives you points by playing games and then you cash those points in for real money. Now, you won't become a billionaire off of this but once again, over time the cash adds up. Persistence is key for something like this.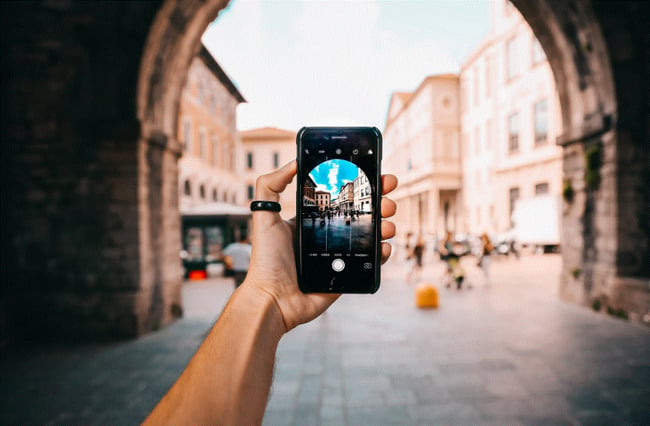 Volunteering In A Case Study
This is a hidden campus secret; departments at your school may need student volunteers to participate in different studies. As a reward, you'll often get cash to compensate you for your time. Ask a counselor about it, they can hopefully point you in the right direction.
I found a flier in one of the exercise science buildings while I was in school and got paid $80 to eat breakfast for two weeks and answer questions about my day after eating a certain amount of calories. Other studies I saw needed volunteers who had trouble sleeping or were a certain blood type ... not a bad way to boost your college budget.
Cleaning Out Your Closet
There are consignment stores that will pay for your cute sweaters and jeans and they might even be in your area. Some examples are Platos Closet, Buffalo Exchange, Home Again, and Uptown Cheapskate. Just bag up all the clothes you never wear anymore, take them in, and their staff will go through your bag and let you know which clothes they can take (and if they can't take it you can donate the rest). They often offer either store credit so you can pick out new cute clothes, or offer cash.
If you're saving cash by not having a car, or just don't live near any of those stores, there's other options! You can sell your lightly used clothes online, through websites like Thredup and Poshmark. Thredup is really nice if you don't want to really put any effort into it — just order a pre-paid shipping bag on their site, stuff your clothes in, ship it back, and let them go to all the hassle of taking photos and selling them. Personally, I've actually had much better luck with Poshmark though. It was a lot more work because I had to take photos, list the items, and ship them to the buyers myself, but I ended up selling a lot of clothes this way so in the end I thought it was worth it! Of course how much you make depends on the item you're selling, but after shipping and negotiating prices I walked away with an average of $10-20 per item I sold (and ended up with over $100 just cleaning out my closet!).
And of course you can also use social media by posting on Facebook, Tik Tok or Instagram. I have loved seeing my friends do fashion shows with the clothes they are selling and post it on their Instagram Stories. Just watching them strut their stuff on social media makes me feel like they've earned my money, plus you're supporting your friends while getting a killer deal on clothes yourself. The good thing about downsizing your things before you leave is you can have more room in your closet and suitcases for when you come back. Put those hand me downs to good use and clean out your own closet to make some cash before living in a foreign country.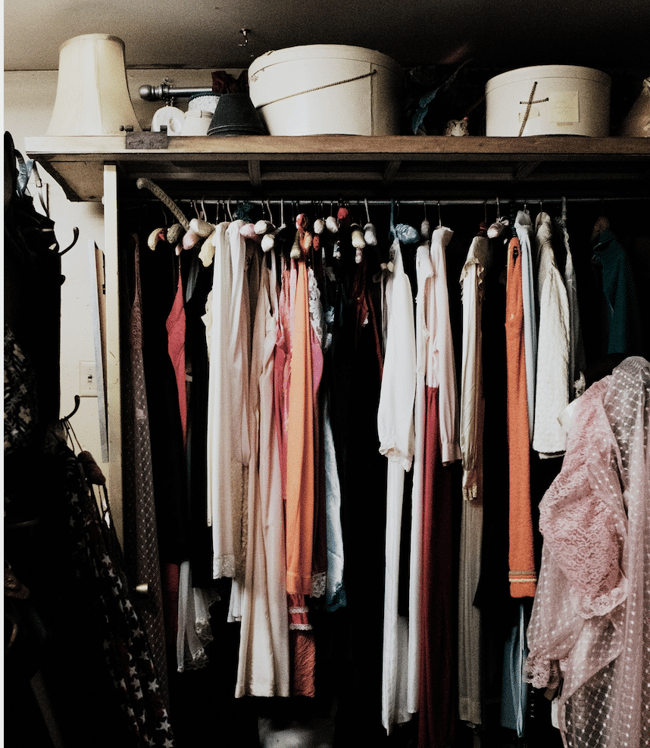 Local Jobs Perfect For Students
Walking Dogs
Must love animals for this one! You can actually get paid for things like walking someone's dog through companies like Rover. You'll post your profile and what you're available to do and when you can do it (we love flexibility here but also know the more open you are the more likely you are to get paid), then pet-owners can reach out to hire you! Pretty cool. Check out Rover's website to see if they operate in your city and to get started.
Being An RA
Depending on your university and where you are living, being a Resident Advisor (or RA) can save you some serious cash. They may discount your rent, pay for your utilities, give you a meal plan or a combination! The position is time consuming, but consider it like a job; you won't be getting a paycheck, but free rent for the semester is a pretty sweet deal and is equally as good! Just talk to the office of your apartment building and see if that's an option.
Getting Creative
You may have random skills you didn't realize you could make some money off of! What's awesome with using your skills is that you will be enjoying what you are doing and benefiting from it! If you are enthusiastic about this then your chances of being successful are higher. Here's a couple ideas that I've seen work.
One volunteer, preparing to go on a trip with ILP, decided to make cookie dough and sell it in tubs for donations. (This could be especially fun with a friend or if you enjoy baking). With the tubs of cookie dough, and the month left until her, trip she visited local businesses as well as shared with her friends and family on social media to promote her delicious offering. She was extremely successful. This volunteer was able to make enough to more than cover the cost of going abroad! Everyone likes cookie dough but if you have another specialty, go for it!
When I was taking art classes at my university I started creating art prints for a class. My roommates really liked and asked if I'd make them one. One thing led to another and I decided to open up an account on Etsy. It was quite a bit of work and I treated it like a part time job, but I was able to sell quite a bit my prints online during school! Etsy has a ton of resources to help you be successful selling online and the best part was they took a small percentage out of what I sold, so it wasn't a big commitment just to list my items and give it a try.
These may not be things that suit your personality, so I advise you to think outside the box. There are so many things out there, you just need to do a little brainstorming.
Save On Purchases You're Making Anyways
There's seriously so many apps out there for getting you discounts and points for things you're shopping for ... I know you've already heard of a bunch!
Are they worth it? I mean you won't be making a ton of money this way, but it is a sure bet to save a bit (or a lot) on things that you were already planning on buying. So why not?
Some good places to start are Rakuten and Ibotta. Lately I'm also loving Fetch Rewards. I just downloaded Fetch's app for my iPhone, plugged in my email, and started getting points every time I ordered something online (I really love that it connects to my Amazon account!). Or if I'm just going to the grocery store, I just take a photo of my receipt with the app as soon as I get home and boom — points! All those points rack up to gift cards for a million different things (like restaurants, movies, travel or even cash).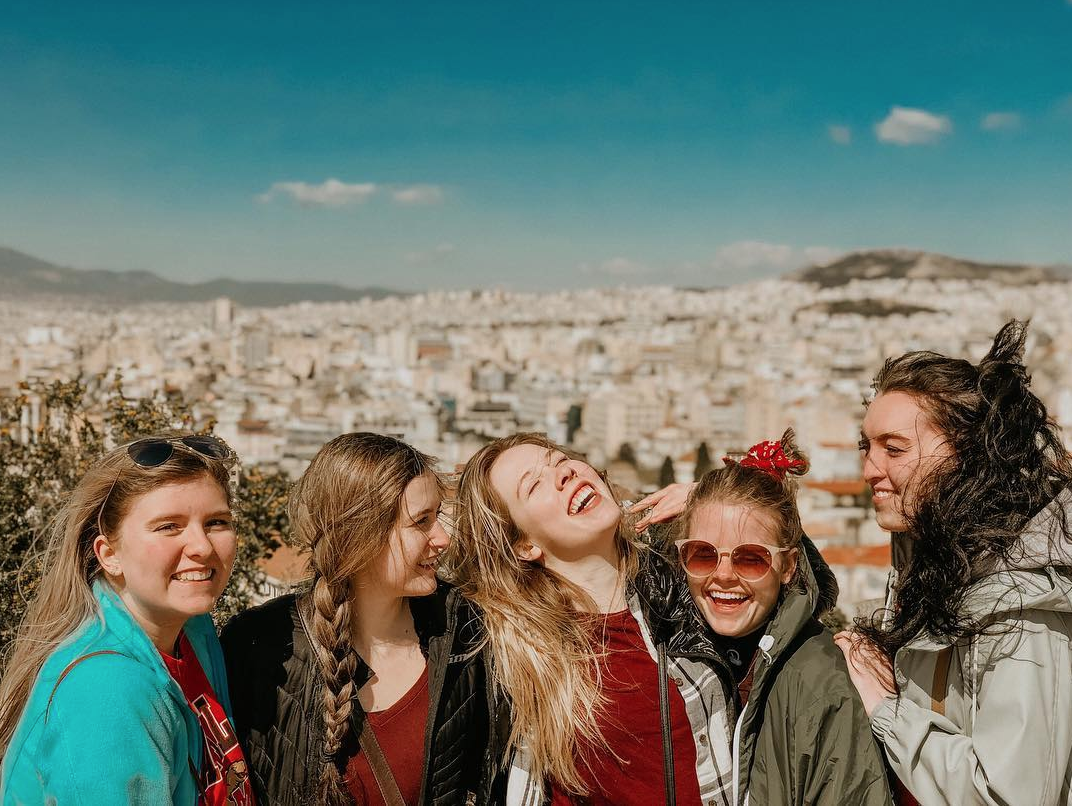 Or ... maybe take a break and come abroad with us!
If you are looking to save money for your semester abroad, there are lots of tips right here. But aside from all the tips we have, we keep costs as low as possible for you (seriously, the ILP program fee includes everything from your housing to your food to your airfare!). We have programs in different price ranges and also payment plans. We understand what it's like to be a student and want to provide this opportunity to as many people as possible.
Plus, when you volunteer with ILP (International Language Programs), you'll get some serious support — and you'll be volunteering and living and traveling with other college-aged volunteers, so it's a fab way to make friends. There are few different programs that can make that happen, but in my unbiased opinion, you should go with ILP!