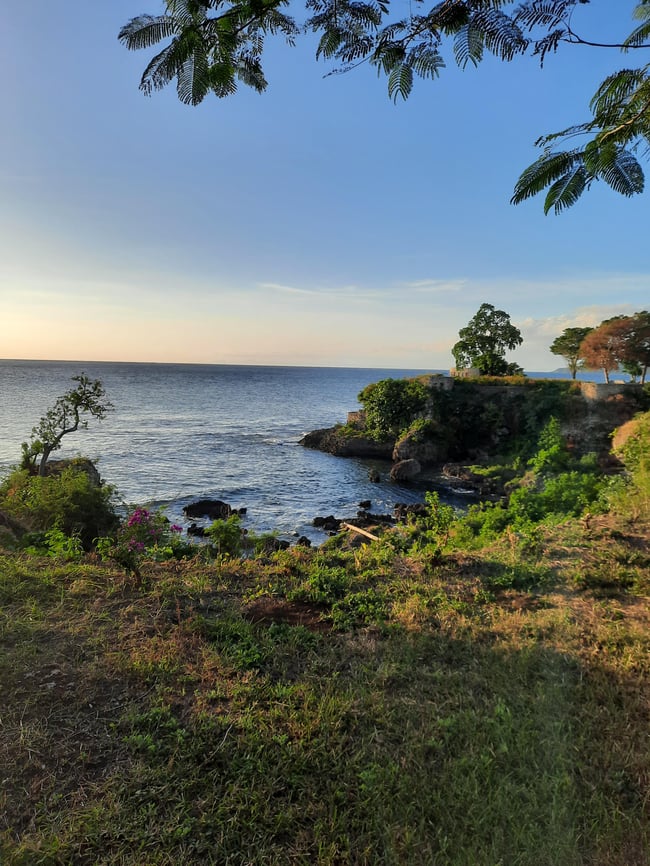 If you love the idea of escaping to another island on a vacation, then the adventures in Tanna are exactly what you're looking for.
Vanuatu is ripe with beachy adventures spread across endless tiny islands. With some of the best snorkeling around, hot springs, giant banyan trees, and an active volcano, we think you might just love a trip to Tanna.


---
We love our volunteering program in Vanuatu!
Get the insider info on this island program here.
---

Taking a vacation to Tanna has been on our list since we opened our volunteer program in Vanuatu's capital island, Efate. I mean, there is plenty to do on your island home of Efate if you want to spend your vacations on the island (there's definitely enough to fill your weekends and vacation days) but we love seeing a new island too. Tanna is one of the top picks to consider if you're thinking of leaving Efate but still want to stay in Vanuatu for a vacation.
Here's what some ILP Vanuatu volunteers had to share about their trip here:
A Bit About Tanna
Welcome to Tanna, Vanuatu. The entire island nation of Vanuatu is made up of some 83 islands, but today, we're focused on Tanna. It's a small island found on the southern side of the archipelago, just two islands over from Efate, which is home to the country's capital. A quick flight can get you over here meaning you don't have to spend a whole day traveling before you can dive into the things to do on the island!
As mentioned, Tanna is small but crammed full of adventures. It might only take you about an hour or two to drive from one side of the island to the other, but the island is home to fringe reefs and a volcano, not to mention hot springs hiding in the thick jungles and a handful of local communities who live in picturesque villages along with white and black sand beaches or tucked away in the foliage. You can also relax in blue holes between beach trips if you're looking for lots of swimming spots to fill your time.
It's a totally different feel from Efate which just gives you more time to experience this island nation. We get to all the details in a moment, but we think this is an ideal place to spend 3-4 days during your semester.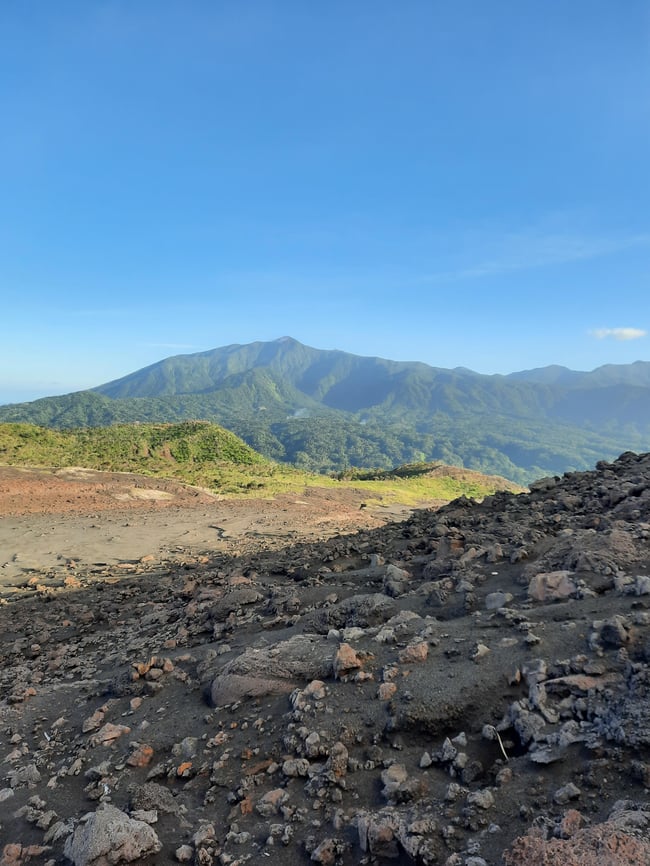 Things To Do
Mount Yasur
This towering volcano is the main attraction on Tanna. Mount Yasur is an icon of the island, surrounded by lush jungles and a spread of ash at the foothills. Reaching the top means the chance to peer into the active crater to see bubbling lava and feel the rumbles of the ever-present eruptions. For over 200 years, Mount Yasur has regularly erupted on a small scale which stops the pressure from building up to create a large-scale eruption. You can frequently see plumes of ash and smoke bubbling out from the summit. It's quite the spectacle.
You can find tours all day, but sunset is the most popular (and recommended time) to visit Mount Yasur — the view from the crater provides a stunning spot to see the sunset, plus the lava glows in the dimming light (making it easier to see). If you do want to peer into the crater keep in mind that the area is largely unfenced so be extremely cautious and listen to your guides at all times — wind conditions are monitored to avoid exposure to the sulfuric winds. There are times when tours are canceled due to ramped-up volcanic activity, so keep that in mind when planning your tours! All tours are subject to changes depending on the weather and volcanic conditions.
You'll find that there are several tour providers on the island if you're interested in seeing Mount Yasur (most hotels have a tour arrangement). It's likely your tour will include transportation (you need a 4X4 vehicle to make it through the ash fields and up to the summit), so make sure that's clear with your driver if you're hiring a driver for your trip. Some tours include time in the nearby village, on the ash fields, etc. It's not a long hike to the summit, but you'll want to wear proper shoes.
You will probably pass through Port Resolution when traveling to Mount Yasur (it's the gateway town before you reach the sprawling ash plains of the volcano). This port is a popular spot for visiting yachts and cruise ships, and visitors who want to explore some of the best beaches in Tanna with white sand (we love these, and the black sand beaches found on the island — more on that below). There are also hot springs nearby (the water is very hot, as an FYI: many people use the springs to cook food like a natural sous vide). You can ask your tour provider to see if they'll take you to the nearby Sulfur Bay springs (the nearby village chargers 1,500 Vatu to visit).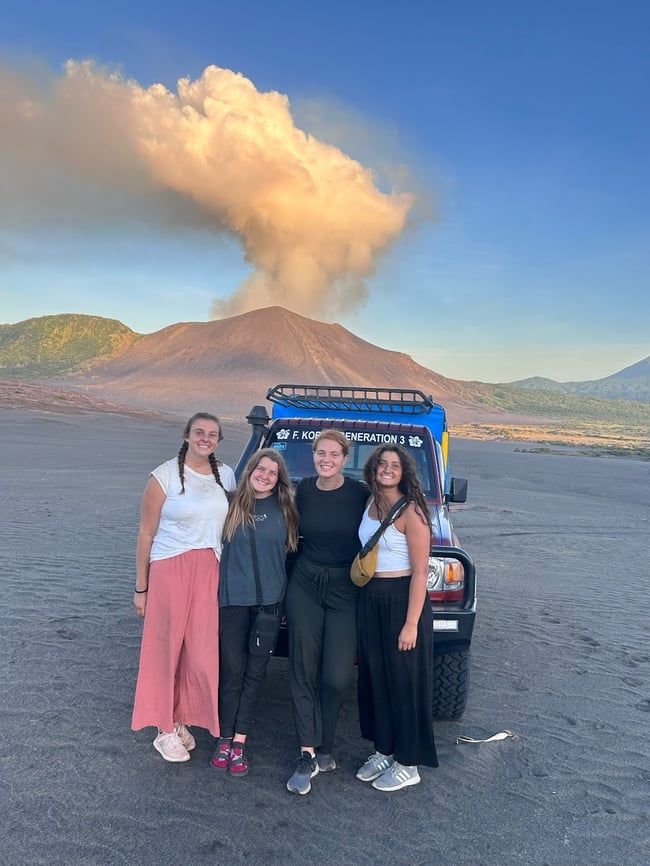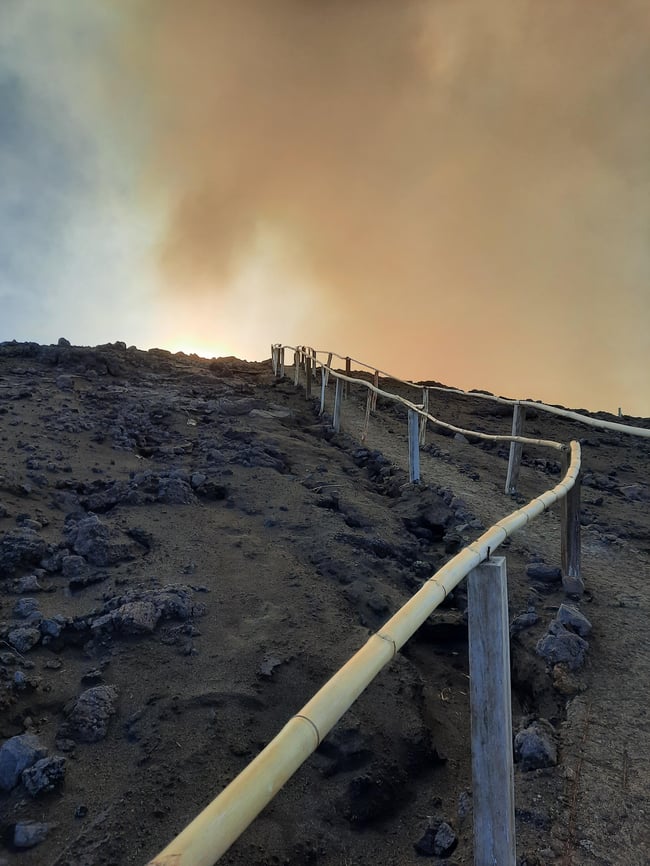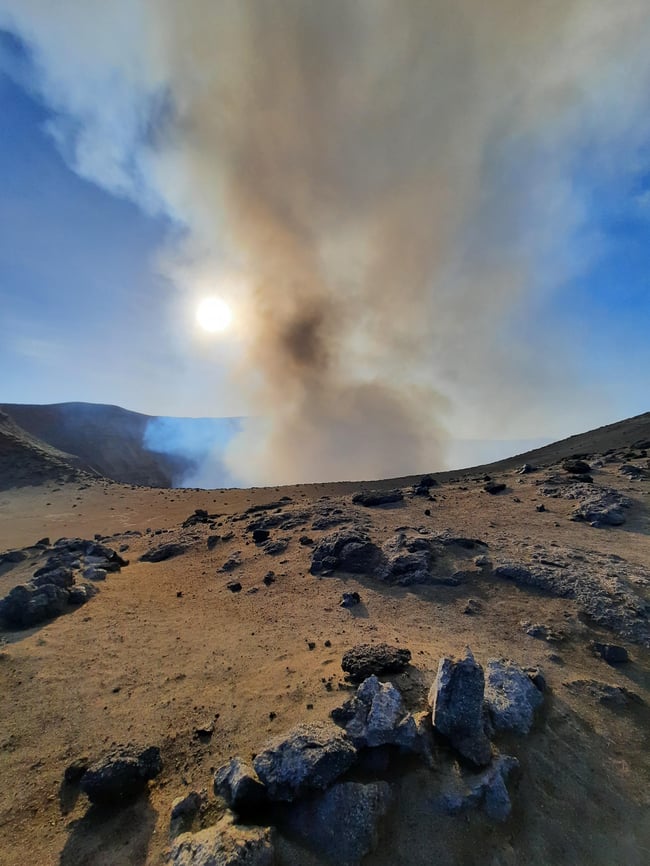 Black Sand Beaches
You'll find pristine white sand beaches with turquoise water on Tanna, but the black sand beaches are the main attraction — not every island has a black sand beach after all! There are a few on the island, including Louniel Beach (found on the northeast side of the island) and Iwaru Beach (found close to Lenakel).
Watch the surf when you're swimming: they're both popular surfing beaches and the waves can get rough.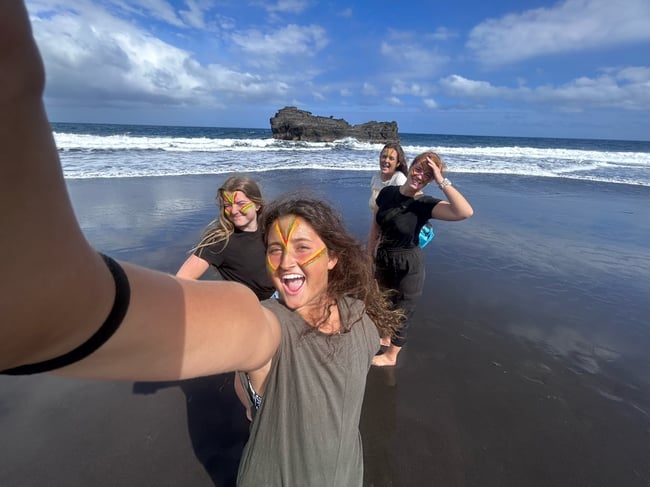 The Local Culture
The local culture of the island is a vibrant part of visiting Tanna. Several hotels and tours on the island involve a visit to a local village so visitors can learn more about the traditions and customs that have been practiced for centuries. You may find that your trip to the huge Banyan tree involves having lunch prepared by a native family, or being able to participate in another ceremony while exploring the island, complete with traditional dress, dancing, and face painting.
One ILP group was able to spend time with local families on the island and participate in a local ceremony called a "custom", where there is usually a lot of dancing and an exchange of gifts. Going to church on the island is another option for your trip — past ILP groups mentioned they loved spending the Sunday with a local congregation as a part of their time in Tanna.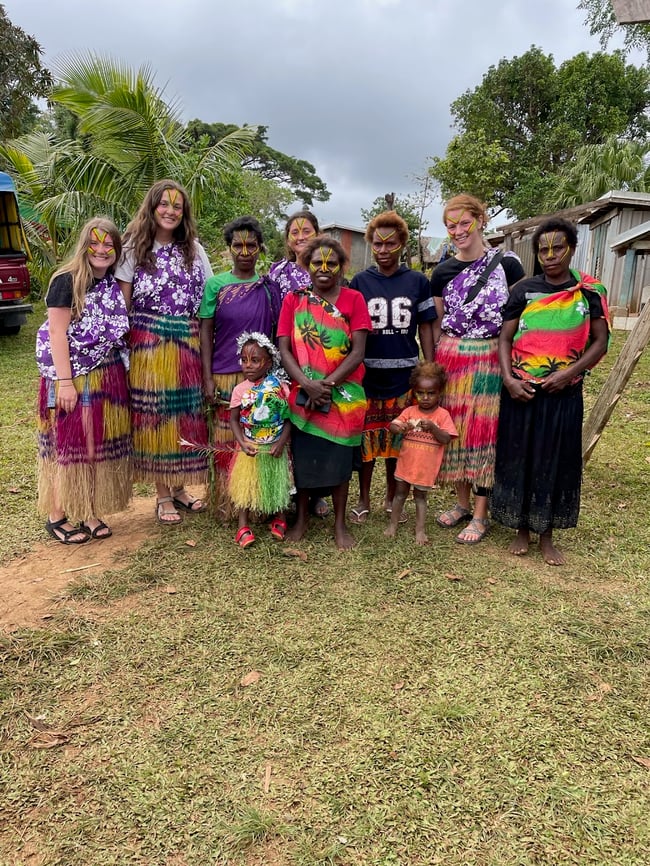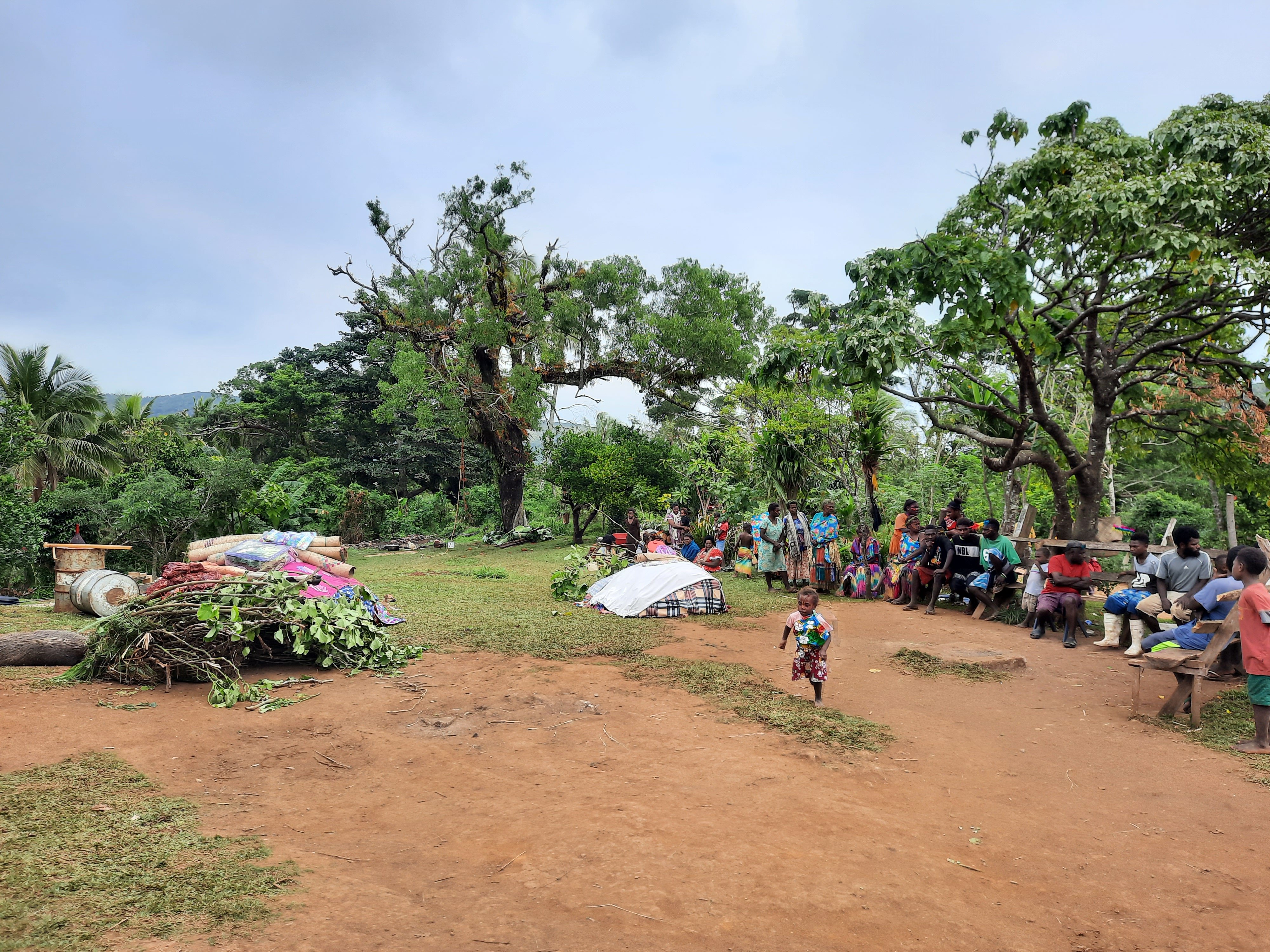 The Great Banyan Tree
Owned by the village of Leitouapam, the aptly named Great Banyan Tree is over 250 feet tall and covers an area of more than 600 feet. Massive ariel roots grow upward toward the canopy, creating a maze of roots, vines, and trees that you can wander through. The official age of the tree isn't known, but there is a written account of how big the tree was back in 1774 when Captain Cook first visited Tanna!
The area is owned by the people of Leitouapam, and visiting comes with a 1,000 Vatu fee.
Snorkeling
How can you not schedule some beach time while vacationing on an island rimmed with colorful reefs? Some of the best snorkeling spots on Tanna include the Fijian, which is a sailing ship that sunk in 1916. It's now home to several fish species who call the sunken ship home. House Reef is another hot spot for snorkeling. It's a constructed jetty that was constructed to attract animals like turtles, eels, reef sharks, and blue spotted rays, in addition to dozens of fish species. Other travelers mention that there's pretty good off-shore snorkeling around Port Resolution around Yewao Point. Snorkeling the two blue holes here (Blue Hole 1 and Blue Hole 2) is also popular with snorkelers and divers.
Some resorts have protected marines nearby (with free snorkeling gear rentals for guests), which makes it easy to fit in some snorkeling time without traveling to another side of the island or paying for another tour. That's worth keeping in mind when choosing where to stay.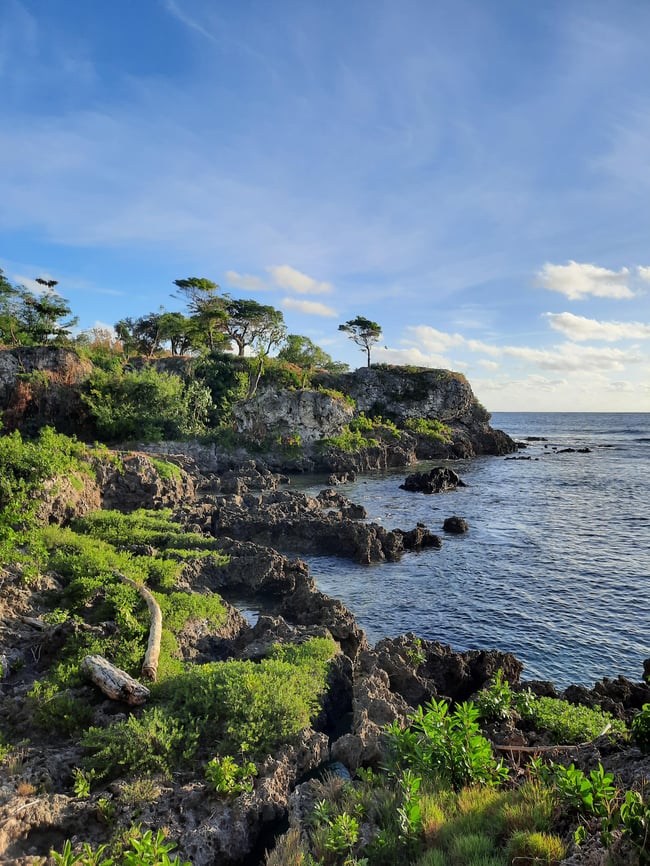 Lenakel
Lenekel is the main town in Tanna, so some visitors like to take a couple of hours to explore the shops and the local fruit market. ILP groups mention that the town is small and remote, so while it doesn't take too long to explore, it isn't a must-see spot to add to your itinerary if you're not already nearby, say, to visit the Great Banyan Tree.
Advice On Traveling Here
Booking Tours
A lot of what there is to on Tanna is done through tour companies: ILP alumni let us know us about a few tips to keep in mind when considering what to do while in Tanna.
Don't prepay for tours. Bad weather frequently cancels tours, which means you'll be chasing your refund instead of planning an alternative activity.

There's often a local discount. ILP volunteers who are living in Vanuatu for the semester have been able to get a local discount through the help of their local driver when booking certain tours. Asking if that's an option can help save you some money.

Your hotel will likely have tour options available which is convenient, but not always the most cost-effective option.

Are you an ILP volunteer? You'll need to speak with the ILP team when planning vacations to make sure the activities offered are approved, just as a reminder! Currently, the Blue Cave is not an approved activity while exploring Tanna.
Getting Around The Island
If you're getting the vibe that tourism isn't very established here, you're right. As far as transportation options go, there are some local buses to check out. Rides are usually 200 - 500 Vatu, and are best accessed by talking to someone on the island (there aren't online schedules available, and travel on limited days to limited locations).
Hiring a local driver for your trip is also a popular option, especially since you'll be able to hit all the places on your itinerary without needing to worry about bus schedules or walking. If you're an ILP volunteer, your Local Coordinator in Vanuatu can help you get in contact with drivers ILP groups have used in the past. It's a really handy connection to have that's just one of the perks of being an ILP volunteer! Past groups also liked having a trusted local to work with and travel with as a safety precaution around the island, so that's another bonus to traveling around Tanna.
Tours may often include transportation as well (be sure to check before booking).
Set Your Expectations
We have a little advice to share for future ILP groups who are interested in booking their own island-hopping vacation on their ILP Vanuatu semester if that helps you know what else to expect: "It was an incredible experience. We were lucky to spend a lot of time with locals and that was an incredible experience to see their lifestyle and culture. It's good to be aware that tourists stick out like sore thumbs. People will show interest in who you are because they don't get tourists very often."
The vibe on Tanna is different than your island home in Efate as an ILP volunteer. Make sure you're prepared for a more rustic experience where tourism isn't as developed, and a tight-knit island community that's still very much a part of the local culture here. Be prepared to stick out more than on Efate. Past ILP groups were glad they stayed in the resort area and had a local driver with them to travel with if you'd like to follow suit.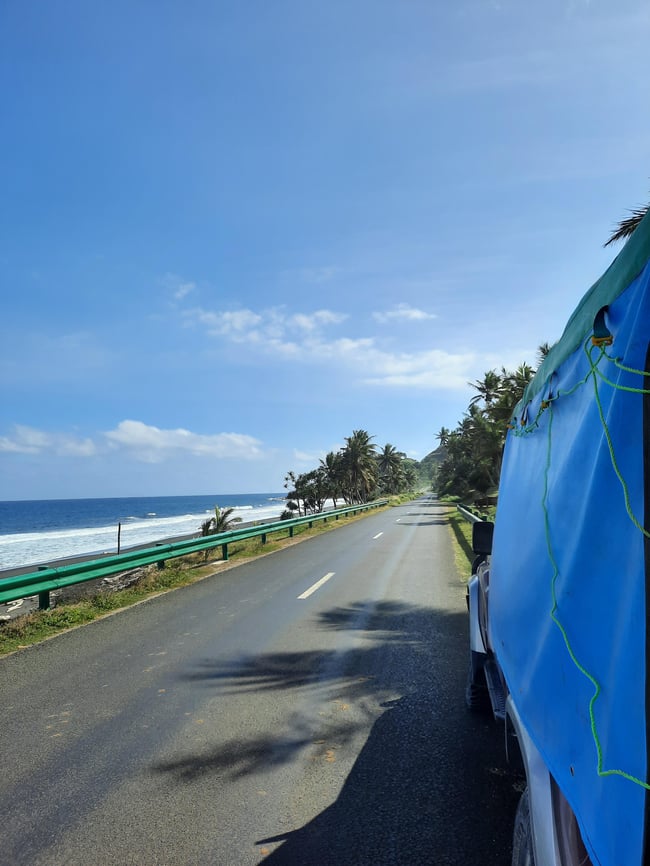 Where Should I Stay? How Long Should I Visit?
How Long Should I Visit?
Here's what one ILP group said about their Tanna trip "We spent one of our four-day weekends in Tanna, and it was the perfect amount of time to explore the small island! We were there for four days and three nights." Remember, the island is rather small and remote, with a few activities to keep you busy for a shorter vacation, but spending more time here would probably mean a more relaxed schedule.
Where Should I Stay?
Like most vacation destinations, you'll have your pick of hotels and Airbnbs, but if it's helpful to know where past ILP groups have stayed, we have this section to fill you in on that slice of insider info. One past ILP group stayed at this resort, which has perks like a protected marine park right outside of the property where you can snorkel for free as a resort guest. The resort also has other tour options (you'll need to speak with the ILP Team when planning vacations to make sure activities offered are approved, just as a reminder).
Here's what one ILP volunteer said about her stay: "I would definitely recommend staying in one of the resorts on the island ... There is a line of resorts north of the airport that provide comfortable accommodations. The one you pick just depends on your price point."
Options like Whitegrass Resort, Rockyridge Bungalows, Evergreen Resort, or Rockwater are ones to look into, according to alumni. Some other options on the island have more basic amenities and may be lacking others (like proper locks), which made some ILP groups feel more comfortable staying in the resorts on the island. Especially following some recent hurricanes and the pandemic, some accommodation options on the island are available to book but haven't been maintained well.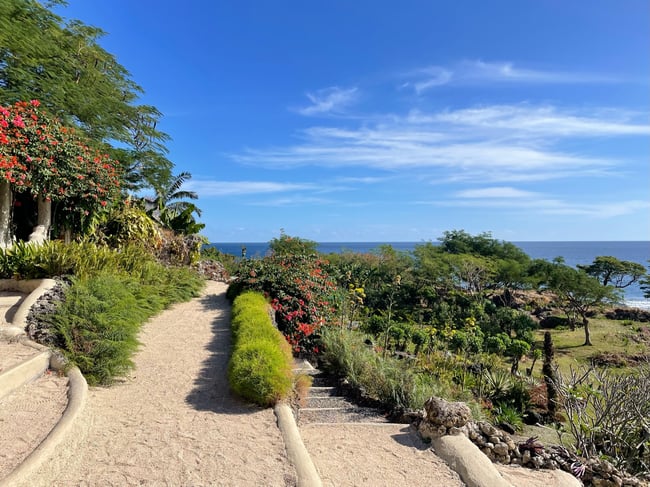 Getting To Tanna
You'll need to book a ticket on Air Vanuatu (it's the only airline that flies between the islands). As a heads up, the planes are very small, and the airline has a reputation of canceling flights with little to no warning. Schedules are limited (with flights available only on certain days with limited time) and since they are the only airline that flies between Efate (PVL) and Tanna (TAH) they control the price point of these flights. It's a short flight, just 40 minutes.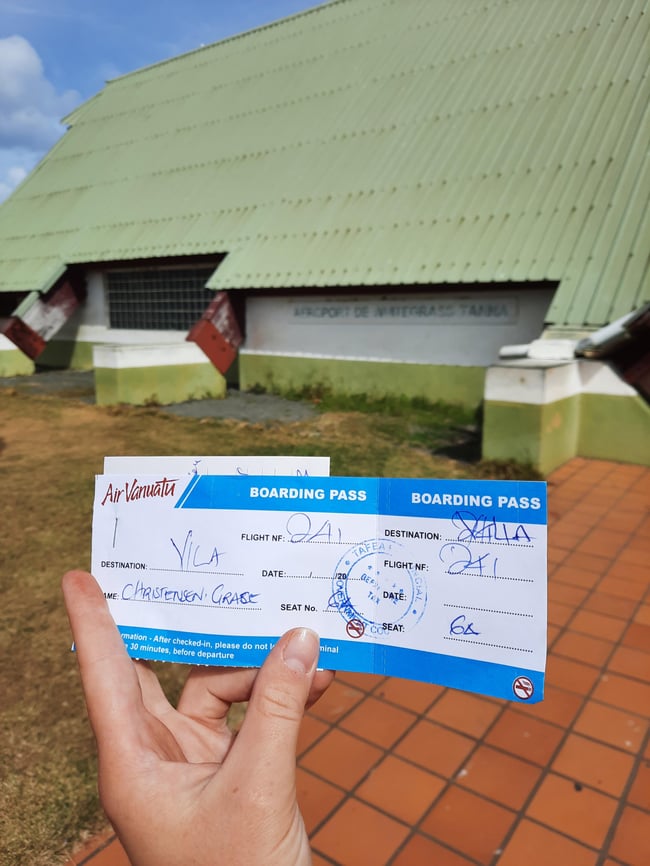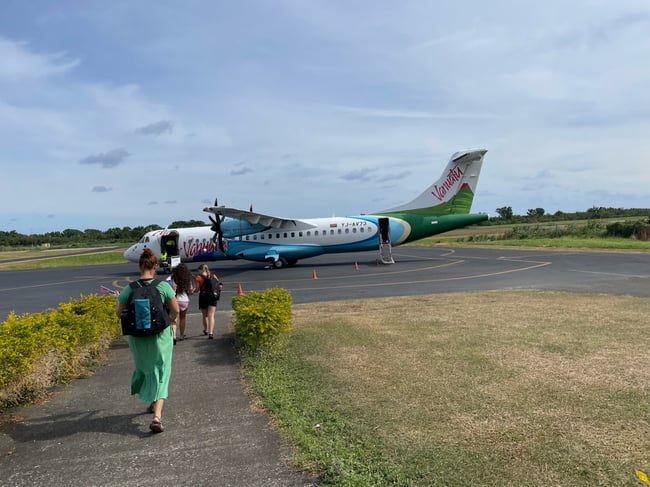 This could be you next semester!
You don't need to be an experienced teacher or even want to become a teacher to be successful in our program. We're looking for college-aged volunteers who want to travel, serve abroad, and start a challenging (but rewarding) experience in the islands of Vanuatu.

Sound like you? Get started by filling out an application!