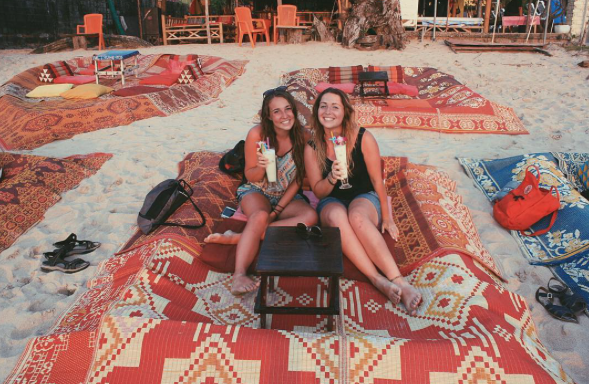 As if you needed another reason to love a semester in Thailand, the smoothies alone might convince anyone that you need to volunteer abroad in this country.
Smoothies and teaching in Thailand both get A+ reviews. Alumni dream about having just one more orange guava drink (and hugging their kiddos one more time). When you arrive and start exploring your city, keep on high alert for where the smoothie stands are.
---
Want to try out these smoothies for yourself?
Apply for semester volunteering abroad in Thailand right here
---
While volunteering in Thailand, you'll have lots of free time both during the week and on your weekends. You are only teaching part time which leaves lots of time for exploring your city. While it's fun to look forward to vacation days where you can plan weekend itinerary for Bangkok, you need to spend some serious time hunting for the best smoothie stand EVER.
Here's What To Look For
Finding your favorite smoothie stand might take a few tries, but I have a feeling you'll enjoy the drinks as you carry out your quest. Ride your bike around your city and explore. You'll see drink stands all over. Try them. Be adventurous. I know you don't speak Thai, but you know charades right? Point to the fruit you want and the size you want. It's a great way to not only get to know your city, but to also get to know the local people and create memories. Any ILP volunteer can tell you that you should fall in love with your city ... one smoothie at a time.
Keep your eye out for drink stores as well. It doesn't have to be a little stand (even though those are the cutest of course). Stands do tend to be the cheapest though.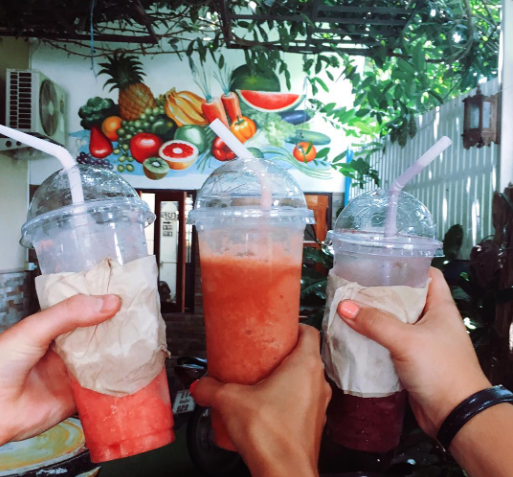 Our Favorite Flavors
Smoothies are cheeeeeeeap in Thailand. At under a dollar a piece, you can afford to have one any time you want which is good, because you'll want to try our favorite flavors.
You can try just about any fruit or vegetable combination that you can think of. Favorites have included pineapple + apple, pineapple + carrot, and mango + guava, passion fruit + mango.
Another surprise favorite are those on the sweeter side — like their chocolate versions. We call it CoCo and it's to-die-for. Its really hard to describe these drinks, but think milky and icy (picture a cross between a snow cone, a milk shake, and a smoothie). Rich chocolate is blended with tons of sweetened condensed milk so you get a smooth, icy, sort-of-shake/frozen hot chocolate.

You're just going to have to try it for yourself and see if you can describe it better than us.
Some stands also ask if you want to add coconut ice cream. If that's an option, DO IT. So yummy.
Don't Forget To Make Friends
Past ILP groups in Thailand have made some great friends with those who own smoothie shops. One group found their favorite smoothie stand and frequented the establishment so much that the owners came to know what the teachers wanted without them even having to order. One day, the shop owner (who had been trying to learn a little English) pointed down the street to the crocodile park and somehow through charades the teachers realized he wanted them to meet him and his family at the park for a picnic later that day. Spoiler alert —they went and had an awesome time creating memories with their new friends. Smoothies and some local friends. Perfect.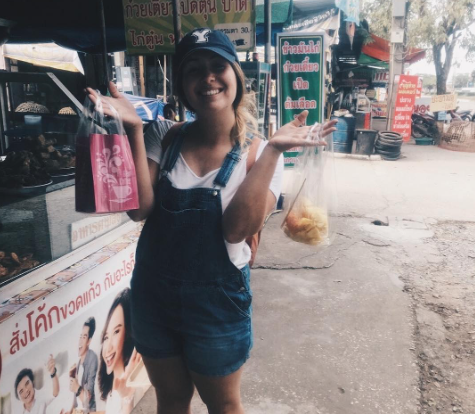 You'll probably hear about the past ILP group's favorite stands once you arrive at your school in Thailand. Your mission is to find your own favorite smoothie stand. And then to drink as many smoothies as you can handle. Ready. Set. Go.
Ready to find your own fav smoothie stand in Thailand?
Seriously, come live and teach English in Thailand and live the smoothie life. Join a group of other college-age volunteers for a trip of a lifetime on the other side of the world.