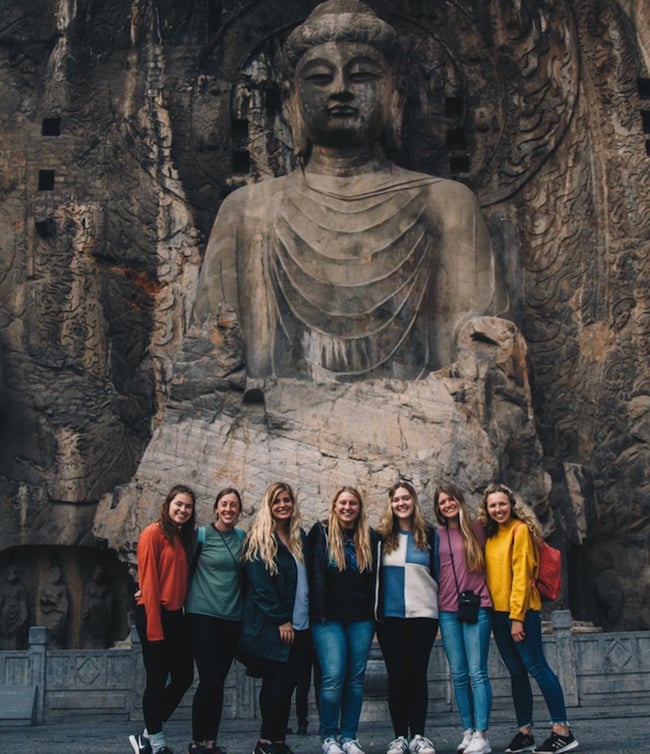 Thinking about study abroad programs or volunteers programs (like where you are teaching abroad)? They're both pretty similar ... but which one is right for you? As someone who's done both, I'm weighing in.
There are many options and opportunities if you're interested in traveling and seeing the world. I had friends who opted to try something like backpacking solo but I went with applying for a program such as studying, volunteering, or working abroad. I chose one of the study abroad programs offered at my university during school, then chose to volunteer abroad after graduating which let me see a whole lot of the world.
---
Pst: Worried about how to pay for a trip?
Check out how to pay less for a semester abroad
---

There are a whole host of pros and cons to study programs abroad or volunteer programs, but I've broken down the main platforms to help you make your decision. When I was in school or just graduating things like requirements and cost were huge contenders, as were how I'd be spending my time abroad. Hopefully this can help you decide which kind of international experience is going to be best for you.
Requirements
Study Abroad Programs
Study abroad programs often requires a minimum level in school (you probably have to be a sophomore or a junior) along with a certain GPA. They may also require that you are completing a specific program at school or have completed specific classes —you also have to attend a particular university. This is probably the biggest caveat for opportunities to study abroad, being a student at the school where that study abroad program is offered. For example, BYU study abroad programs aren't eligible for students at other universities.
Personally, the study abroad programs I was looking into at my college were pretty competitive (and expensive). I had to have good references, write an essay, and have a pretty good GPA. It meant I applied one semester, and didn't get in ... but got in the following year. I'm so glad I looked into the program and made it work, but it was good to know beforehand going in that it would take a bit of work.
Volunteering Abroad Programs
Volunteering abroad programs have less requirements, depending on what you are looking at. I heard about ILP and was sold — As an ILP volunteer you need to be at least 18 years old, but no schooling is required! Although many ILP volunteers do attend a university, whether you're in school or not does not affect your eligibility. You can take a peek at who can apply and other details here.
You can look into a few volunteer programs, but I was more than happy to find out that ILP had tons of countries I was interested in, had a straight forward application process, and didn't have the same requirements (academic ones) that my school's study abroad programs required.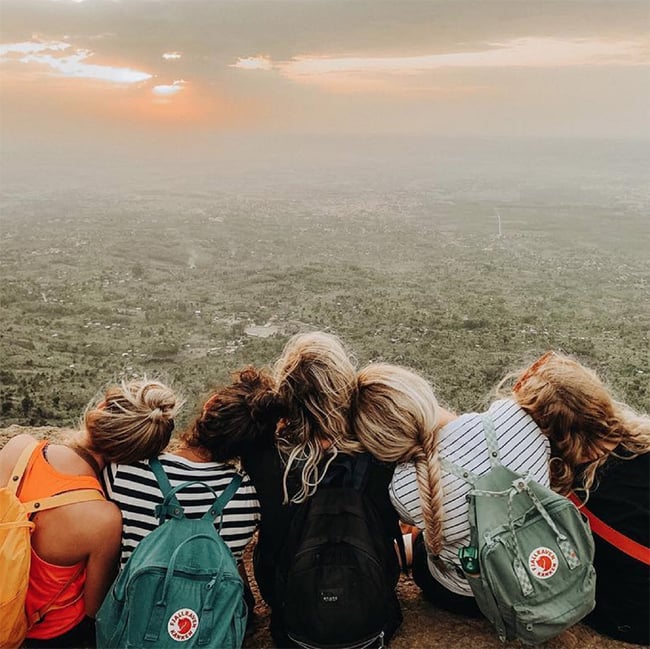 Costs
Study Abroad Programs
I loved my study abroad, but it was expensive. I had to consider the costs of tuition, the expense of study abroad courses, and books combined with the program fee, which may or may not cover your living costs (like housing and food) and/or transportation. You will really want to research your university study abroad programs to see what's included and what's not included in your country costs.
The costs depend on your school and destination country, but many single semester study abroad programs can cost up to $5,000-$15,000 if you want to get an idea. The study abroad organization I went on was more in the $11,000 range just for a single semester, plus my additional spending in-country (for souvenirs, snacks, etc). Year long study programs (two semesters) can cost upwards of $30,000.
My Volunteer Semester With ILP
Volunteer programs also have their expenses, especially since you'll be giving your time and resources to people who have so little. Most programs have the volunteer pay for the entire cost no matter how long you're abroad — you might be spending $3,000 for a week program building houses in South America or $5,000 for a 3-month program volunteering at an orphanage in Nepal.
ILP works a little bit differently than traditional volunteer programs. You are providing a service by teaching English to kids. In exchange for that service, the host school is able to help subsidize your costs for all of our exchange programs. This is how ILP can offer experiences in Thailand, China, Lithuania (and several other countries) for less than you may think. Check out our other country locations and their costs here.
And you know what? You have the opportunity to do following semesters as a group leader (head teacher) for no program fee. That means you can do 3 semesters — a full calendar year — for the price of just one semester abroad.
For me, ILP was incredibly affordable, especially in comparison to my university study abroad programs.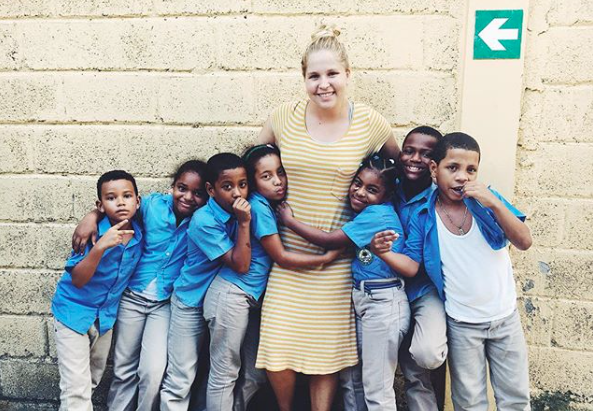 How You Spend Your Time
On My Study Abroad
My schedule on my study abroad was busy. I was taken a full load of classes, so I had lectures to attend, homework to complete, and yep, even a finals week. We had planned excursions where we had assignments or lectures on site (which was amazing) but had my structured free time (1-2 hour here, or a weekend somewhere else).

My whole country experience was really planned and guided, and school was a main focus. At the time, it was a fantastic experience I really loved, but it wasn't a free-form semester where I could do a ton of exploring out on my own. I do remember times where I was studying instead of having free time to visit my favorite bakery or parts of the city on the weekend. It's just something to consider.
On My ILP Volunteer Semester
Find out what is required of you on a daily basis from the volunteer program as well. If you're doing a shorter program, you're probably putting in full days towards the cause. As an ILP volunteer, you will teach 3-4 hours per day. You will also have some training meetings scheduled (more towards the beginning of the semester) to help increase your teaching skills. You will take time each week to plan your lessons.
Otherwise, the time is yours. Many volunteers are surprised at just how much free time they actually have to really get out and experience their city. Vacation time is also scheduled throughout the semester allowing for travel — we know you want to experience more cities, more cultures ... and more local food! By comparison, I had way more free time and a looser structure without lectures and tests, even though I still had to plan lessons on my ILP semester. I also loved that I got to plan my own vacations and have vacations in the first place (something not offered on my study abroad).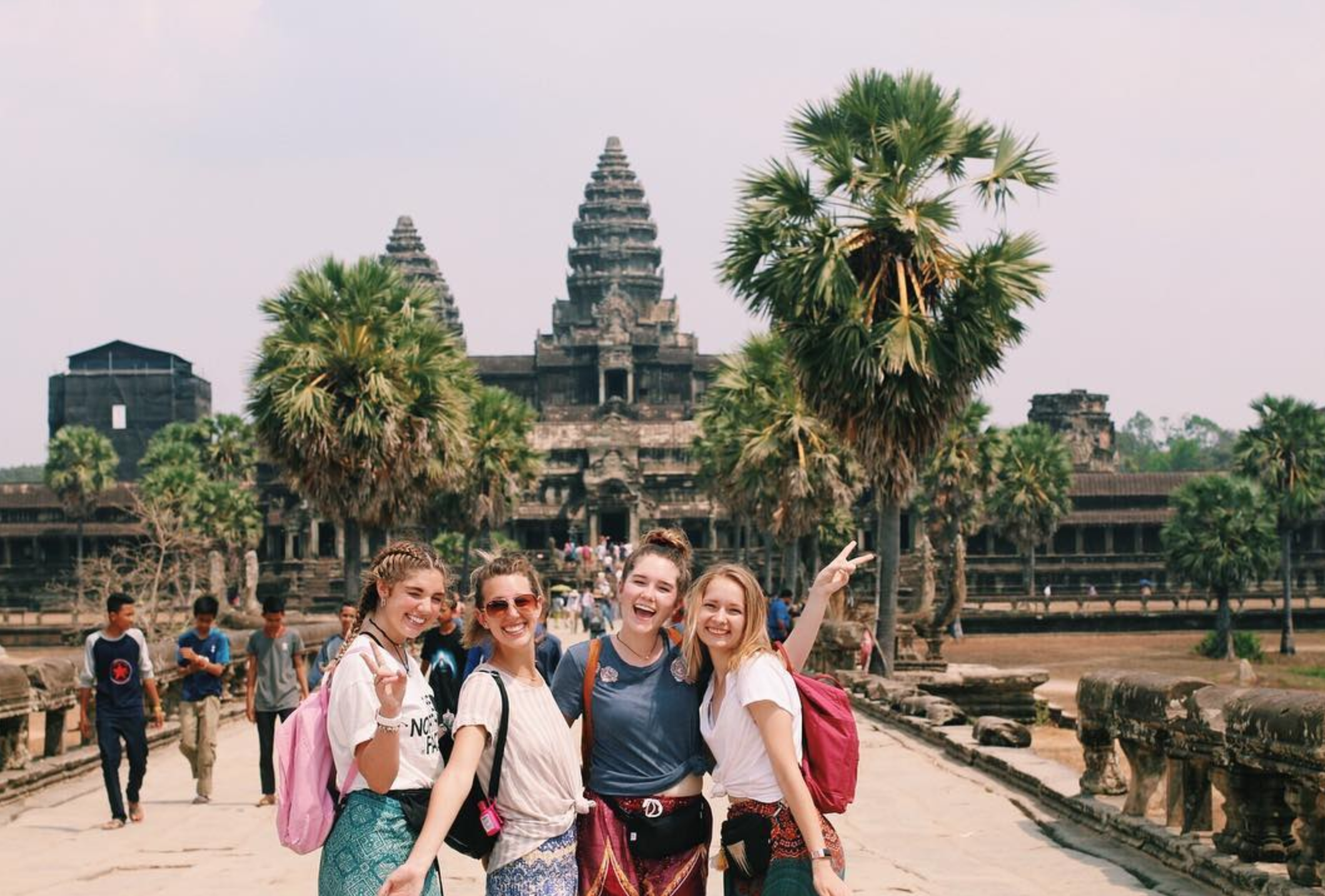 What Will You Get Out Of It?
Any international experience whether it be study abroad or volunteering can be an unforgettable and worthwhile adventure. Seeing the world often leads to greater confidence, open and caring minds, and more purpose and direction. Both programs are a great investment in your future and build your resume.
With Study Abroad Programs
With a study abroad, you're one step closer to graduation as you're fulfilling certain requirements for school. Especially if you're focused on study language abroad programs, you'll come home with a semester of education that will directly correlate to your university credit. However, you may be limited by location depending on the programs for studying abroad offered at your school.
Personally, I'm glad I went on a study abroad and a semester volunteer abroad because I was able to get direct academic credit and educational experience with my study abroad program, but felt I was able to immerse myself deeper in the culture and have more independence to vacation and explore when I was on my volunteer program with ILP.
With Volunteer Programs
With a volunteer program, you're likely making a difference in the country you serve which has its lasting impacts on not only them, but you as well. With ILP especially, you're able to really dive into the culture and create lasting relationships because of the time that you are there combined with the amount of free time you have.
We also have alumni who are able to get school credit so that's a big perk to add onto what you'd gain from a volunteer abroad program.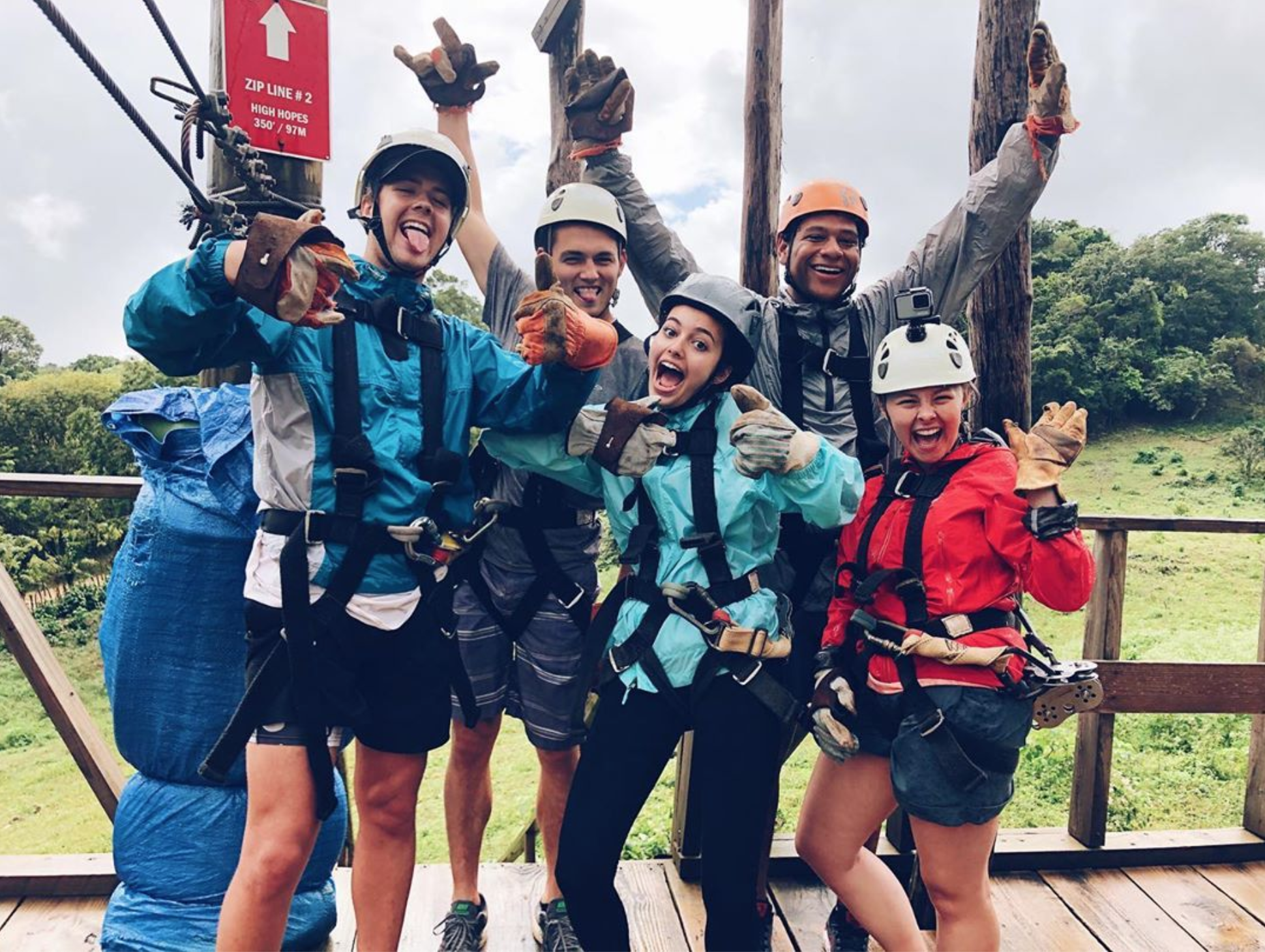 Ready to go abroad?
While looking at different travel programs, don't forget to ask these questions to make sure that you find that right program for you. If volunteering sounds like it's more up your alley, let's chat! One of our representatives (who has recently volunteered), can text you and see what questions you have so you can make the right decision for you.