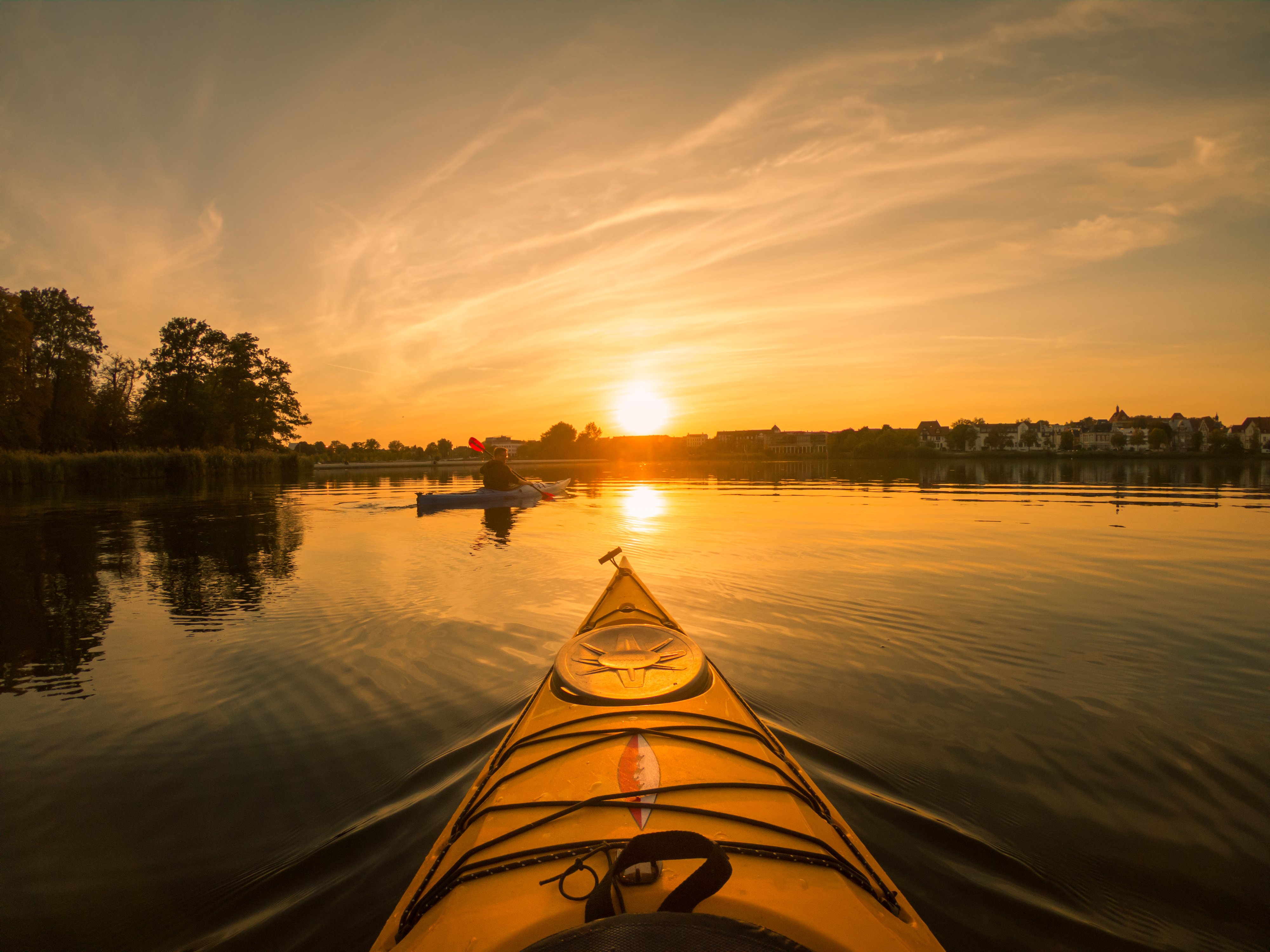 Get to know Europe in a whole new light (pun intended) while night kayaking down the water ways of Latvia. ILP (International Language Program) volunteers say it's the best way to see the sights of this incredible country.
Floating down the waterways of Riga, under a starry night, and beaver spotting ... this place couldn't get more original. There's so much to see and do in Europe but night kayaking is unique and something past volunteers with ILP say you won't want to miss.


---
Travel to Latvia and more when you
volunteer with International Language Programs!
---

You can spend the day sight seeing and finding the best bakeries around town then continue the fun when the sun goes down. Find step by step instructions on how to make it happen and reviews from our very own ILP volunteers here:
What's Kayaking Like?
Before we get into the nitty gritty, it's important to know if night kayaking is something you want to plan on during your trip.
If you're volunteering with ILP, you're in luck because you'll get plenty of weekends and vacation time to explore all over. For our volunteers in Lithuania that means that your next door neighbor of Latvia makes for a super easy weekend adventure since it's only a few hours away via an easy bus ride! Volunteers in Russia love tacking the Baltics onto their vacations as well. Definitely keep Latvia in mind when planning your vacations because volunteers say that kayaking in Riga was one of their highlights.
What To Expect
If you are a new timer to kayaking, don't stress too much. One ILP volunteer told us that she was nervous at first but then ended up having an amazing experience. Reviews say that the guides make it an accommodating experience for all, especially those who are new to Latvia and kayaking.
Although it's not too splashy of a ride, they'll give you an apron to cover your lap from getting wet. You might be relieved as well when you find that you'll have a guide that speaks English. Volunteers have commented on how funny, nice, and helpful the guides were and how it really added to the excursion.
Make sure to plan ample time because this isn't a quick last minute stop. The tour takes about 3 hours round trip. After walking around the city all day I'm sure your legs will be ready for a nice break.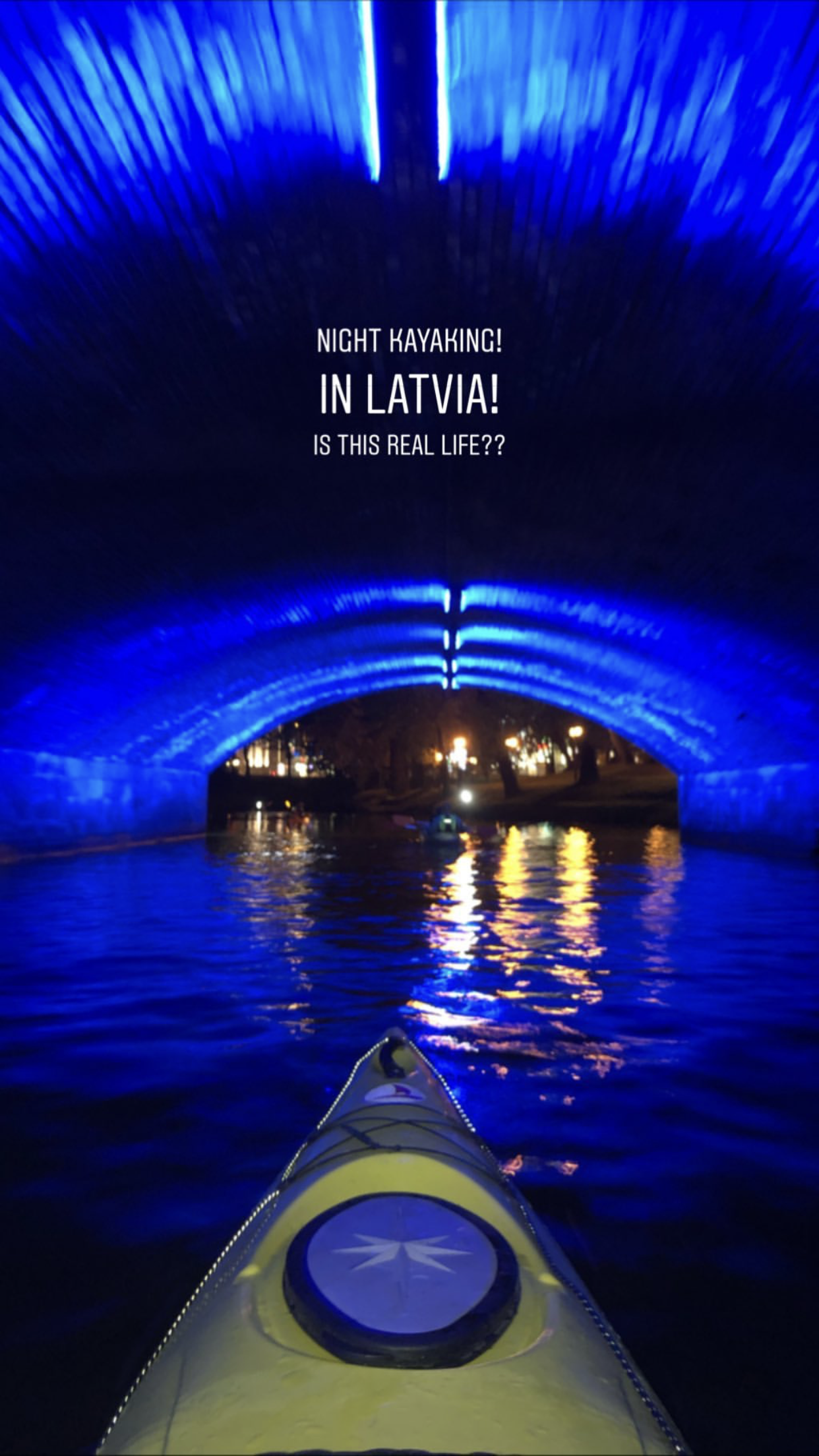 Logistics
When you decide you want to go kayaking you'll need to buy tickets in advance. Our volunteers have used and recommend booking with this organization. It's super affordable, at only $33 USD a person and worth every penny.
If you are staying the weekend look for a place close to the St. Peter's Church entrance because that's where your journey will begin!
When To Go
You can go virtually anytime of the year, but because Latvia isn't quite tank top and shorts weather outside of their summer months (June-August are the warmest) you'll want to consider whether it's worth it during their winter months. Emma, a previous volunteer, went night kayaking here during her semester abroad and said, "We went in September and it was kinda cold. We all had on rain coats and jackets and jeans and if you're bad at kayaking your arms might get wet so I wouldn't go in the dead of winter." With this being said she would recommend to go anytime between March and September.
What To Bring
Don't forget your coat and hat so you can bundle up. The ride is 3 hours long down a 5 mile river. You'll want to enjoy every second of it and not be thinking about your cold toes. Plan accordingly, check the weather and bring layers.
Guides in the past have shared a few stories about Riga's history and we love that added part of the experience. So although it's dark, don't forget your camera!
Now there shouldn't be anything holding you back from hopping on a kayak with your friends during a semester with ILP. Riga is waiting with history, views, and an experience you can't get anywhere else.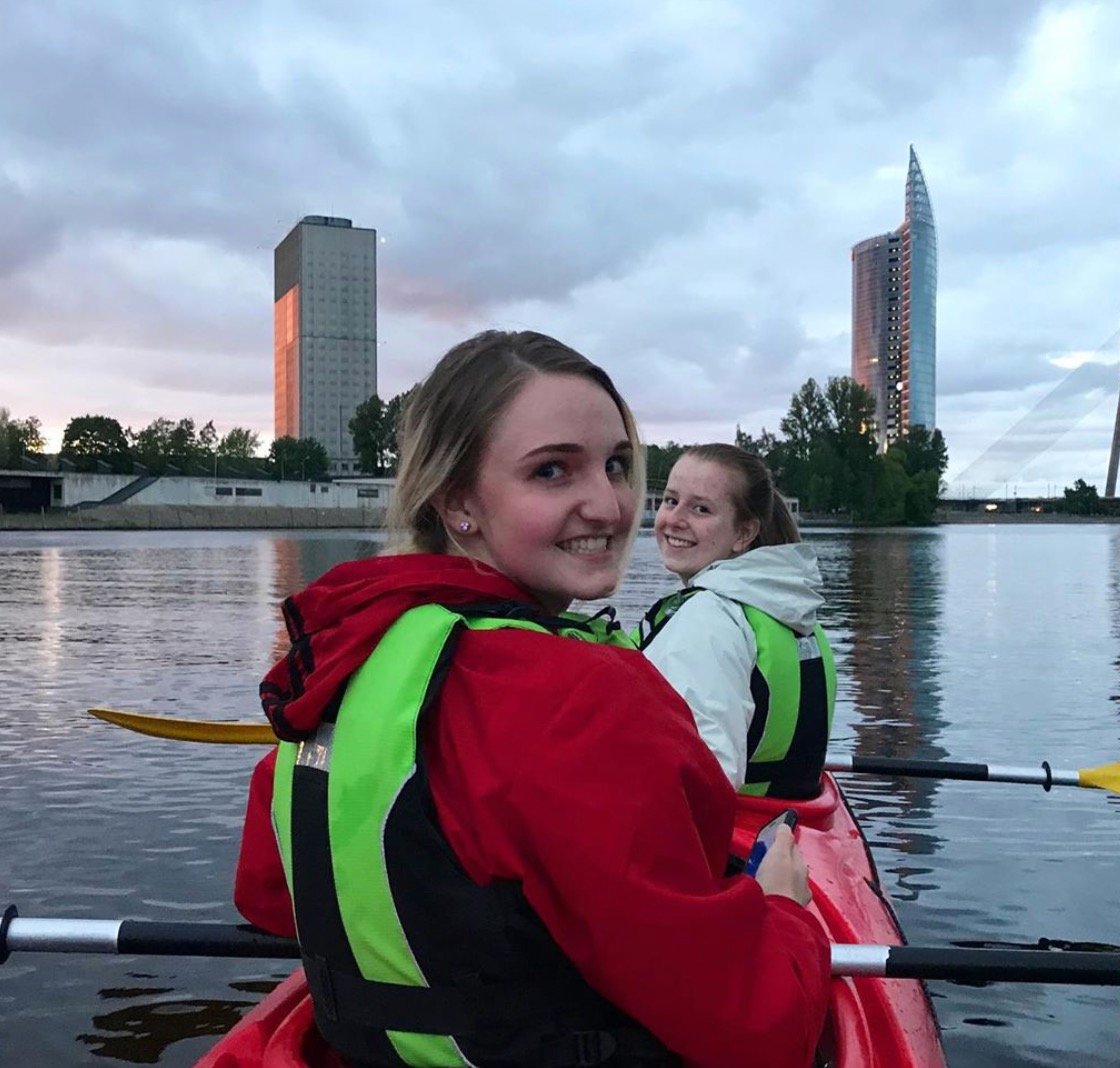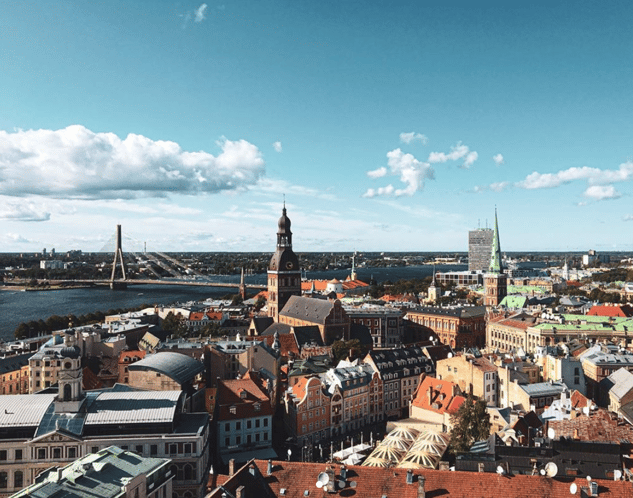 Where can I travel with International Language Program?
Europe is pretty cool but there's so many more places you can choose to go when you volunteer with ILP. Each place has unique traveling opportunities and things you can do when you are not teaching. During my semester abroad in Mexico I got to see some really awesome things; Chichen Itza, big blue oceans, colorful buildings, and cathedrals were just a few of my favorites. I have a feeling you might have a hard time deciding once you see what kind of places are available.