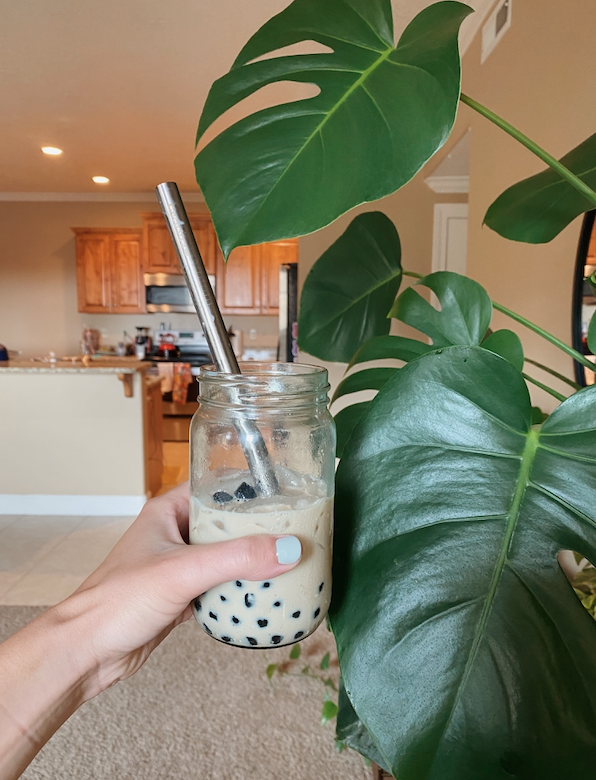 I drank bubble tea all of the time when I was in Asia — and found the perfect recipe to make it at home.
One of the things I love most about traveling is the food. Especially when you are living somewhere for a whole semester, you can find the best dumpling stand, compare noodle houses, or go so many times you have a "regular" boba order ... can you tell I really loved the food when I was living in Asia?

---
Come spend a semester teaching and traveling in Asia
Learn more about volunteering with ILP
---

But now that I'm back from my ILP semester, I find myself wanting the same foods I fell in love with. Some dishes I'm totally out of luck on — nowhere in the whole US serves the same kind of pulled noodles I obsessed over, which is a real shame. But thankfully, boba tea is something you can either buy or make at home for way less. I can't tell you how much I make boba at home instead of paying $3.50 a glass at a restaurant.
This post gives you a bit of background on bubble tea if you're interested, but if you hate those blogs that make you scroll past a whole bunch of info you don't care about before getting to the recipe, just click the "Boba Milk Tea Recipe" link below and it'll bring you straight there (you're welcome!)
A Bit About Boba Tea
Boba tea is known by a few different names (milk tea, pearl milk tea, and bubble tea are just a few) but they all mean the same thing — one wildly popular drink. Bubble tea originated in Taiwan and now is kinda the go-to drink in not just Asia. Whatever you call it, boba tea at its most basic is a tea-based drink made with tea, milk, ice, and chewy tapioca pearls called boba. It's served in a tall glass with a fat straw so you can slurp up those chewy pearls while you sip. Yum.
This drink's popularity has exploded into several different versions. While the original is all about the classic flavors of milk and black tea, you can find boba drinks mixed with coconut milk and green matcha, honeydew melon blitzed into a smoothie, and bright orange Thai tea all poured over those boba pearls (which can be square, rainbow-colored, clear, etc). Now it's more loosely defined as a drink with boba pearls at the bottom, sometimes with tea and milk, sometimes not.
In this post, you'll find a recipe for the original boba — black tea steeped in milk, sweetened with brown sugar, and poured over black boba pearls — but I've also included a few spin-offs in case you want to test those out. I've also linked to my favorite metal boba straws and a couple of other handy ingredients you can purchase online if you can't find them at a nearby Asian market, or don't have one close.
Oh and just so you know, we're an Amazon Affiliate so we do receive a small commission if you shop Amazon products from our page (at no cost to you). I'm sharing my go-to brands that I think you'll really love, so thanks for the support!
Boba Milk Tea Recipe
Ingredients
6 cups milk

4-6 black tea bags

3 Tbl brown sugar

1/4 cup water

1/2 cup brown sugar
Instructions
For The Tea
Pour your milk into a large pot with the tea bags and the 3 Tbl brown sugar. I prefer to use whole milk for a really rich and creamy tea, but you're welcome to try out other milks (non-dairy, 1%, etc). Turn the heat on medium-low, and simmer gently until the milk starts to steam. Switch everything to low, and let everything steep in the hot milk for 20-25 minutes (stirring to avoid any scorching). You'll notice that the milk turns a really beautiful golden brown color as it steeps. When that happens, it's ready to go.
Strain out the tea bags and pour into a pitcher. Store your infused milk in the fridge until cold.
Note: You can add more tea bags at the beginning if you like a stronger flavor. Feel free to use decaf black tea or loose leaf.
For The Syrup
Add 1 cup water with 3/4 cup brown sugar to a small pot. Bring to a boil. Boil until you've reduced the liquid by about half. I typically do this while the milk tea is heating up and steeping. One reduced, set aside.
If you want to keep it classic just skip this step (but I'm telling you, it's delicious).
For The Pearls
Cook according to packet instructions. Typically, you bring a large pot of water to a boil, add your boba, cook for a few minutes, then strain and rinse with cold water, but you'll want to check the directions for the brand you're using. I have some info on purchasing boba pearls below, along with the brand I recommend.
Once the pearls have been rinsed, I like to put them in the brown sugar syrup if I'm not quite ready to make boba (they're fine to hang out together in the fridge for a couple of hours).
*Check out our reel on Instagram to get visual steps on the process!
Putting It All Together
Spoon the boba pearls at the bottom of your glass (around 1/4 cup, or however much you like). If using, take your brown sugar syrup and spoon 3-5 tablespoons at the base. Add a few ice cubes. Then, add your milk tea. Serve with a boba straw and slurp everything up. Yum!
Note: This recipe is loosely based on Food52's Brown Sugar Boba but pared down to make it way easier ... though someday I do want to make my own boba pearls instead of buying them!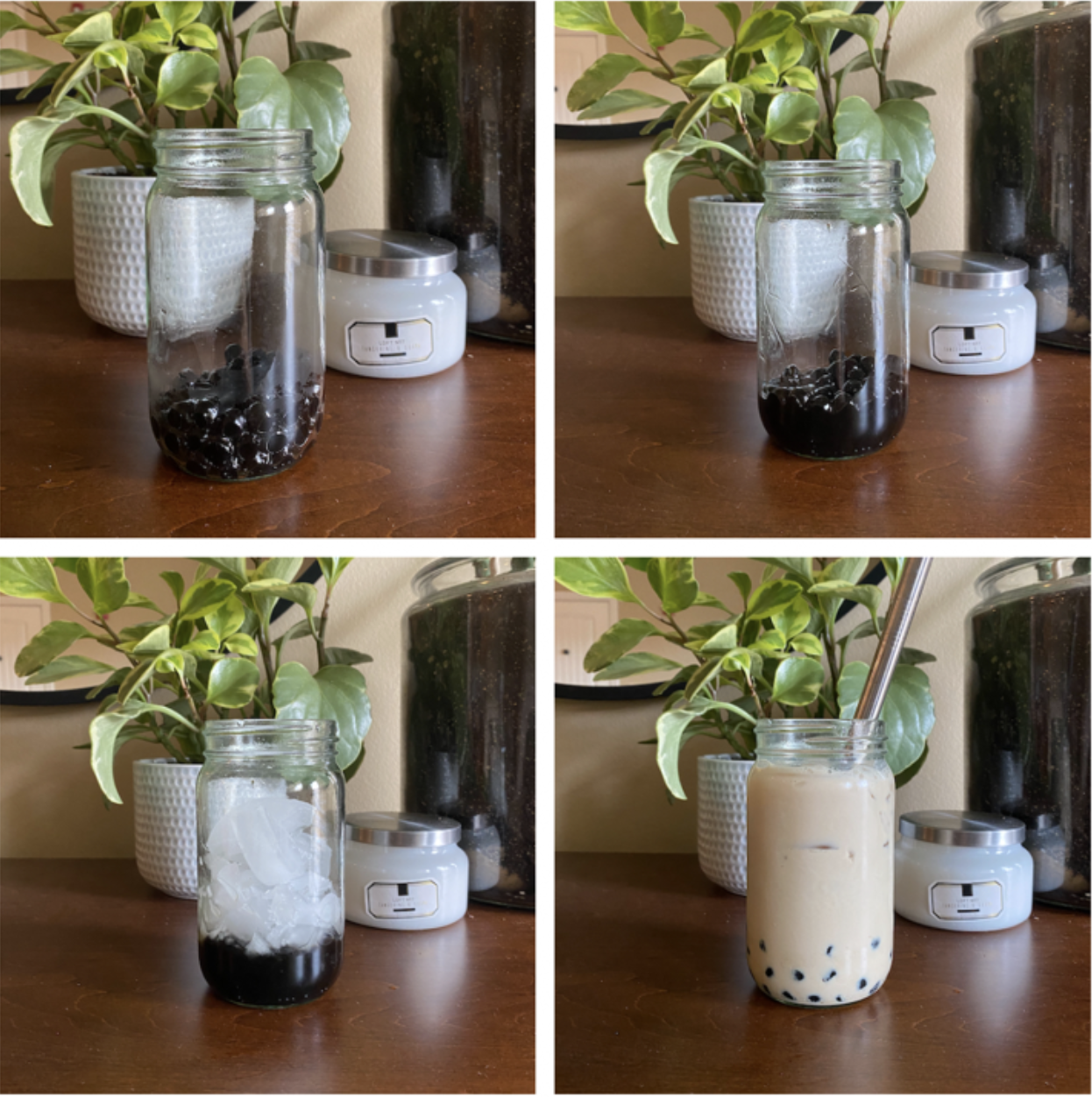 Other Flavors To Try
There are tons and tons of versions of bubble tea out there, but to get your creative juices going, just understand the "formula" to make boba tea out of any flavor!
The (Approximate) Proportions, Per Person
1/4 cup boba pearls

Around 2 cups liquid (sweetened)*

Ice

*for milky teas, use 1 cup sweetened tea (any flavor) and 1 cup milk.

*for smoothie boba, I blend 1 cup of tea-infused milk with 1 cup of fruit. Sweetened condensed milk is a good thing to add if you need an extra boost of sweetness in any of the recipes below.
Once you have these down, you can make anything into a boba drink. Lately, I've been loving adding a Thai Tea mix I picked up at my local Asian market, adding some condensed milk for sweetener and a splash of whole milk over boba pearls. I've also infused my favorite fruit teas with milk and blended that with fruit (like mango or strawberries) to have a smoothie boba (sweeten this with some sweetened condensed milk, it's so yum). Below, you'll find a few other options to try out.
A Few Flavor Combos
Thai Tea Boba (I like this brand)

Hibiscus Tea + Coconut Milk Boba

Matcha + Whole Milk Boba

Cinnamon Milk Tea With Honey + Boba

Blended Honeydew Melon With Mint Boba

Strawberry Tea With Pomegranates + Boba

Fruit Smoothie Boba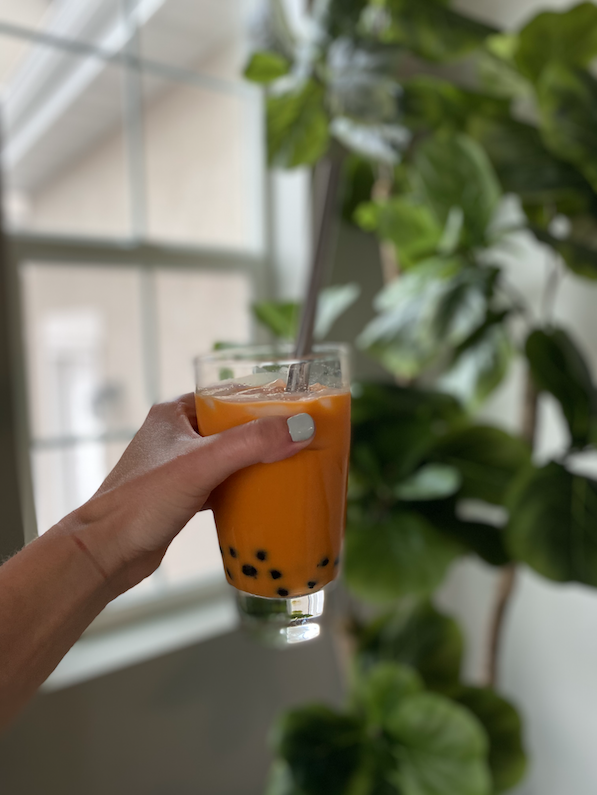 + A Few Tips
Where To Find Boba Pearls?
If you have an Asian market near you, that's a good place to grab the uncooked pearls. You can also check out grocery stores like Walmart — sometimes you can find it there. Amazon is also a good spot to check.
You can find tons of different kinds, flavors, and colors of these tapioca pearls, but I like the E-Fa black boba pearls the best.
I also tend to like the texture of the longer cook versions ("ready in 5 minutes") rather than the "instant" ones, but that's something you may want to play around with. (Note: Even though these brands say "ready in 5 minutes" the instructions say they take a bit longer than that. For this brand, I boil for 7ish minutes, then simmer for another 7-8 minutes to get a really soft and chewy boba before draining and rinsing with cold water).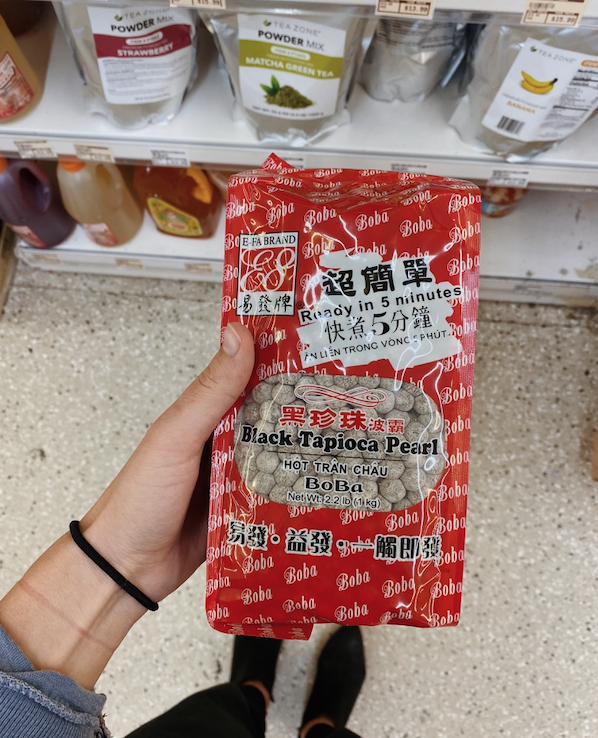 Where To Find Boba Straws?
Again, a bigger grocery store may have them or your local Asian market should have them, but I cannot recommend these metal Boba straws enough. I got them on Amazon and love them (and the handy scrubbing brush + carrying bag).
I'm glad I got a larger pack for friends (because it's so much fun to have bubble tea parties where you can all make a bunch of different kinds). I also love that they're reusable, instead of the plastic ones you get while eating out.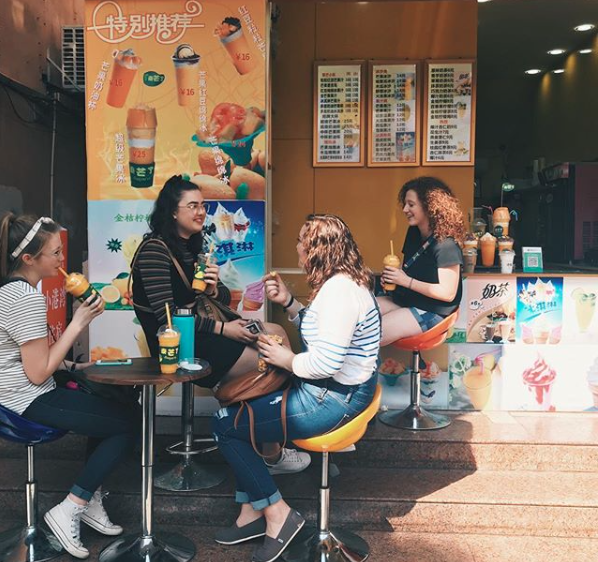 Thinking you need a whole semester of slurping up some boba?
I think you're right — Come see what a semester of volunteering is like with ILP! Your Program Fee covers your flight, visa, housing, meals, and more, meaning your spending money goes towards vacations and boba. ILP volunteers are teaching English part-time (no experience necessary!) with weekends and vacation days off, all with a group of college-aged peers. Come check out our programs in Asia!