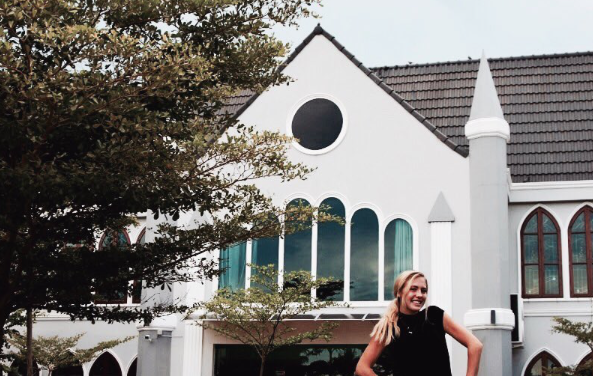 If you're headed to live in another country for a semester as an ILP volunteer, you might be wondering just how important it is if you don't actually speak their language.
Wait, let us back up. You might be wondering how to actually become an ILP volunteer — we can help with that, right here.
You're not required to speak the local language of the country you're teaching English in if you volunteer with ILP. So, you can breathe a sigh of relief! We talked about how you can get by in a foreign country speaking only English here and shared a story of one volunteer who had a special experience with this in China here if that's helpful.

Many countries assume that tourists (American especially) only speak English and those who want to sell to you typically speak basic English as a strategy, making it easier on you.
But ... you know what?
Your experience abroad will be much different if you're able to speak some of the local language.
Knowing even basic phrases will help. You'll have the courage to try foods you wouldn't otherwise know how to order. You'll meet friends you may not have otherwise met. You'll get better deals (I think people give you a discount if you try to speak their language).
As an ILP volunteer you'll receive the perk of taking language classes during your semester if you'd like but here's some ways to start learning the language before you even go abroad. Luckily, there are lots of ways you can do that:
Take a class

There's an app for that

Buy a phrasebook

Trade it
Take a class
Are you currently in school? Taking a language class will teach you leaps and bounds and you'll probably learn things about the culture as well (getting credit for it doesn't hurt either). If you're not in school, look into extended learning classes. Some colleges and universities offer opportunities for non-students to take classes in the evenings. There may also be language classes offered at your local community center.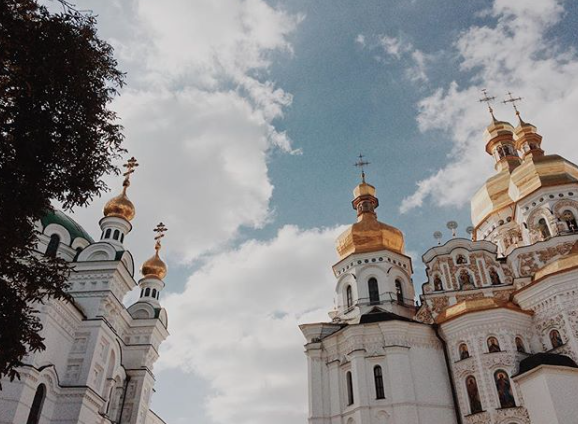 There's an app for that
There are plenty of apps you can download on your phone that will help you learn basic phrases. You can find free editions that help with the most basic phrases and others who teach you a bit more for minimal cost. Another great feature is that the app usually has a speaker function demonstrating how to say the word, which is pretty important.
Bonus with this strategy: you've got the phrases at your fingertips when you're abroad and really need the reminder.
Just search something like "learn Thai" from your app store to find something that works for you.
Buy a phrasebook
Search Amazon or Barnes and Noble for language phrasebooks. These books are great for travel because they're packed full of most common phrases you'd want, but small enough to fit in your pocket or light enough to carry around in your backpack. We love Lonely Planet, but there are many other options out there.
Trade it
Did you know there are programs out there where you can volunteer to teach someone English in exchange for learning another language of your choice? Speaking with a local is a great way to become more confident with conversation, get familiar with tones and intonations, and bonus you could make a new friend on the other side of the world! You may be able to do this in person or online — just see what is out there.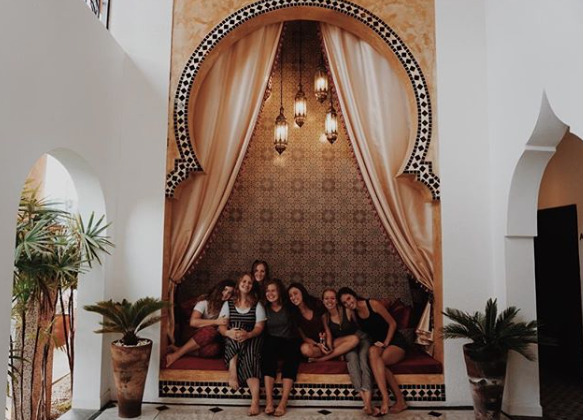 ---
Ready to take a semester abroad? Become an ILP volunteer in one of our countries all over the world. Seriously — you don't have to have any experience to come teach English abroad or to volunteer in an orphanage. Spots fill up quickly, so come apply: