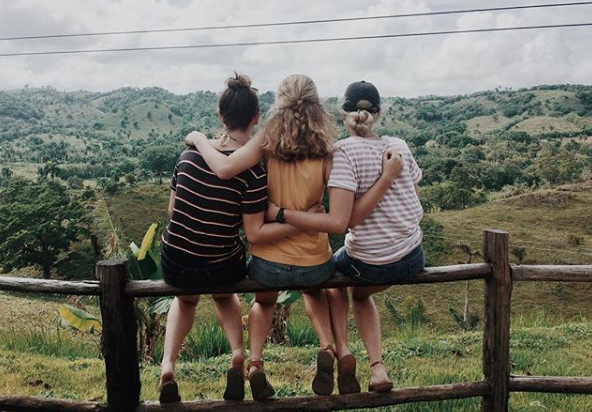 Making friends isn't always easy but it's a smidge easier when volunteering abroad.
We may be biased, but we think that people who travel make the best friends. They're adventurous, love meeting new people and think a weekend exploring a nearby market or hiking in the jungle sounds perfect ... what's not to like? That's one of the reasons why volunteering with ILP might mean you'll come home from a semester abroad with a batch of new friends.


---
ILP is a non-profit organization who sends college-aged volunteers around the world to make a difference.
Come send in an application and we'll get in touch!
---

While volunteering abroad with ILP, you can easily and almost instantaneously make new friends in a few ways.
Your ILP Group
When you serve abroad with ILP, you aren't alone. You'll be living, teaching and traveling with a group of volunteers who are around your age. Since you'll be spending so much time together, you can get really close!
Some of my very best friends have come from my ILP group ... and some volunteers stay friends with their ILP group years after their semester abroad. Most of our volunteers are applying without knowing anyone — but after a few days of experiencing life in a new country, you're instantly friends with all the people in your ILP group because there is just something about experiencing life abroad that brings you all closer.
Group sizes really depend on what country you're volunteering in, but they're anywhere from 4 people to 30+ people giving you instant travel buddies to adventure with.
Other ILP Groups
Many times, we have multiple ILP groups in one city, or in a nearby city. Feel free to reach out (via your country Facebook page) and get together for a weekend trip to Prague or even for a longer vacation somewhere else in the world.
If you aren't living in a country that has multiple ILP groups, think about visiting another ILP country on vacation to meet some new friends. They'll be able to give you the go-to tips for their city and may even want to show you around. See all of the ILP countries here (and start mulling over your vacation plans!)

ILP Local Coordinators
I absolutely loved my ILP Local Coordinators! Local Coordinators are native to the country and area that you are living in and are there to help you out. Coordinators help our volunteers understand the culture and basics of living abroad. They're busy with a lot of the behind the scenes things to help a semester run smoothly but are there to help you out.
They are generally a generation older than ILP volunteers, but that doesn't mean that they can't become some of your closest friends while living abroad. I volunteered with ILP a few times, and each semester, I enjoyed getting to know my Local Coordinators. Thanks to technology, we can still keep in touch years later. I've had a few invitations to come back to visit!

Church + Other Activities
Many of our ILP volunteers are religious and want to attend church while they are living abroad. We love this and think that attending church while living abroad can help you form more friendships with the locals. Religious institutions in your country will give you a chance to get to know your neighbors and may even get you invited to a few activities, like a group picnic, trip to a nearby city to visit another site (maybe like a temple for the Church of Jesus Christ of Latter Day Saints).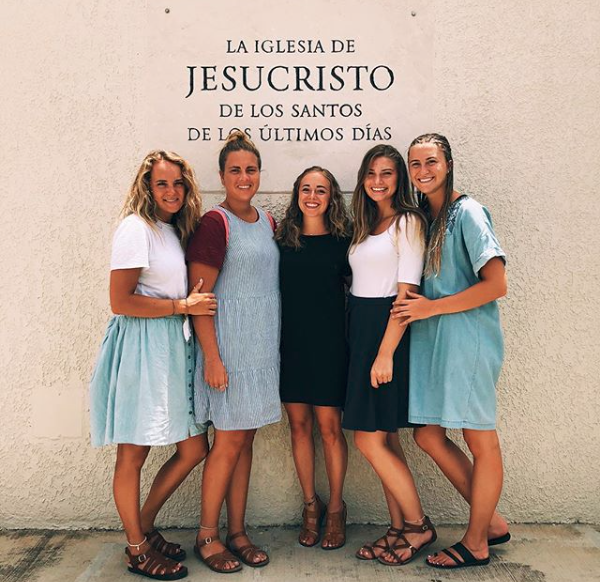 Ready to meet friends and do some traveling?
If you're ready to meet new people while living abroad, we can help you make that happen! Come get your questions answered, right here: