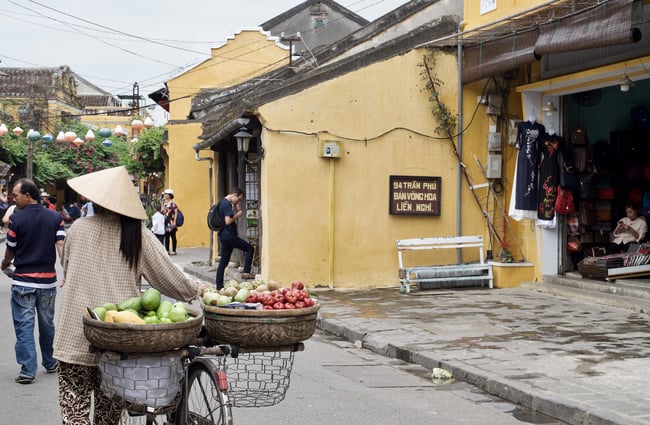 If you want to take pictures of the dreamy Ha Long Bay or hop over to Ho Chi Minh, you'll have to have a visa.
---
Get our go to guide for one of our favorite cities in Vietnam
All about visiting Hanoi
---

Reminder — This information is accurate to the best of our knowledge as of the post date, but travelers should always be checking current policies and the most up to date information. We'll show you how to do that in a sec.
All About Your Visa
American citizens MUST have a visa to visit Vietnam. As of now, Vietnam has a Visa-On-Arrival for tourists visiting just a short amount of time, but you have to apply before you leave. Once you apply and are accepted, there are certain documents you have to bring with you to the airport — you won't be allowed on the plane to get to Vietnam without the right paperwork.
Then, once you land in Vietnam, you'll hand over that paperwork (and a couple of other things) to get your visa, right before going through immigration and customs.
A Bit More About The Process
Luckily the process is relatively simple, isn't too expensive, and can be done online. Our ILP Thailand volunteers have loved hopping over to Vietnam on a few of their vacation days and we love seeing all of your pictures (peek at @ilpadventure to spot a couple). Since ILP volunteers are planning their own vacations, it is up to you to make sure you have a visa and that it is processed correctly. Do not plan a vacation to Vietnam without getting your visa!
Where do you go to apply?
Most tourists apply online for their visa. You have several options of which site you use though.
There are several websites and organizations to use, but I used Vietnam Visa Choice for my visa. When I applied (March of 2018), the site walked you through the process, but you'll need to pay a fee ($20ish) and fill out a form with your name, passport number, the dates of your trip, etc. It can take about 1-6 days to be approved.
The U.S. State Department website links you to apply directly to the Vietnam Embassy website.
What Do You Need?
U.S. citizens can always go here to get the most up to date information on what is needed. Make sure to click on "Entry, Exit, and Visa Requirements" tab for further directions.
The organization that you use to apply for your visa should let you know what you'll need. After applying, typically what happens is that you'll receive an email with paperwork you need to print out and bring with you.
You will also need $25 US cash to pay for your visa stamping fee once you arrive in Vietnam, plus 2 passport pictures in order to get your visa once you land.
So, in a nutshell, make sure you have the following before you board your flight to Vietnam:
1. Your passport
2. US cash for your stamping fee ($25 dollars in crisp bills: don't bring ones that are torn, bent or ripped)
3. Your paperwork from your visa agency
4. Two passport pictures
Another reminder: Please double and triple check the current visa policy before leaving. While accurate when published, this information may be outdated.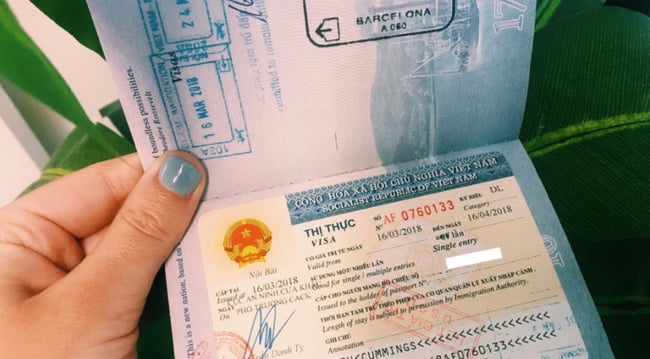 Do more than just visit Vietnam
Spend a semester living in Thailand hop over to places like Vietnam, Indonesia, Cambodia and more on your vacation days. See what life is like in the land of smiles.