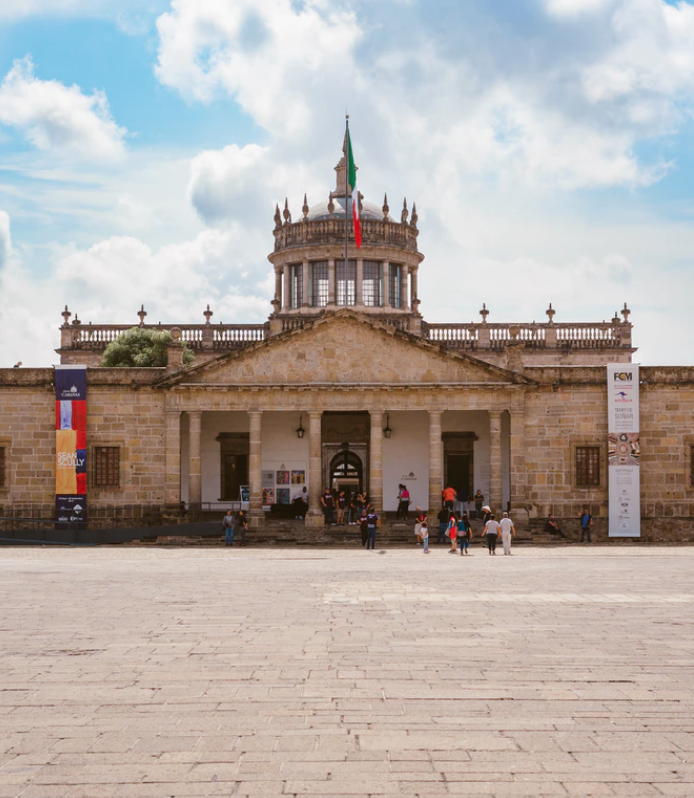 Anyone volunteering in Mexico could spend every single weekend visiting one of the rad cities that are just a short bus ride away .... Just make sure to spend at least one weekend in Guadalajara!
Filled with history and stunningly pretty streets, you'll find what you're looking for in Guadalajara. It's just one of the many (many) weekend spots our ILP volunteers love to visit — remember you'll have vacation days during your semester and every weekend off, which makes a quick trip to Guadalajara pretty much a must-do.


---
Ready to see what else this country has to offer?
This Mexico Destination guide is crammed full of our favorite places.
---

To make your weekend trip even easier to plan, here are the best tips on what to do, places to eat, recommendations on where to stay and more.
Why We Love Guadalajara

Places To Stay
Places To Eat
+ Other Tips
Getting Here
Why We Love Guadalajara
The Historic (And Photogenic) City Center
The entire city of Guadalajara has been around for ages, crammed full with towering cathedrals and a historic downtown. It's one of Mexico's largest cities, but tourists tend to hang out in the historical part of downtown to admire the colonial ages buildings. This whole area is rather walkable and as pretty as can be.
Keep an eye out for huge murals around the city painted by José Clemente Orozco, who is one of Mexico's most important artists. You'll find his work dotted all over the city. Also, don't leave without visiting the outside and inside of the Guadalajara Cathedral! It's a stunner.
In a nutshell, just bring your camera and check out the opera, the theater, tons of museums, and an amazing and HUGE market in the city on least one of your days in Guadalajara.

Free Walking Tours + Food Tours
One huge things to do in Guadalajara is a walking tour. We've mentioned a suggested hostel below that offers a free walking tour if you'd like to join that group, or see why one ILP group "cannot recommend this tour enough", or you can find your own (they are all over).
Food tours are also a huge thing to do in Guadalajara: this link mentioned above (it's also right here) is one option that takes you around the local markets and vendors right after the walking tour they conduct at 12:30 PM, daily. The cost for the food tour is $15, but your hostel might also have some options. Any way you do it, a food tour in Guadalajara comes highly recommended.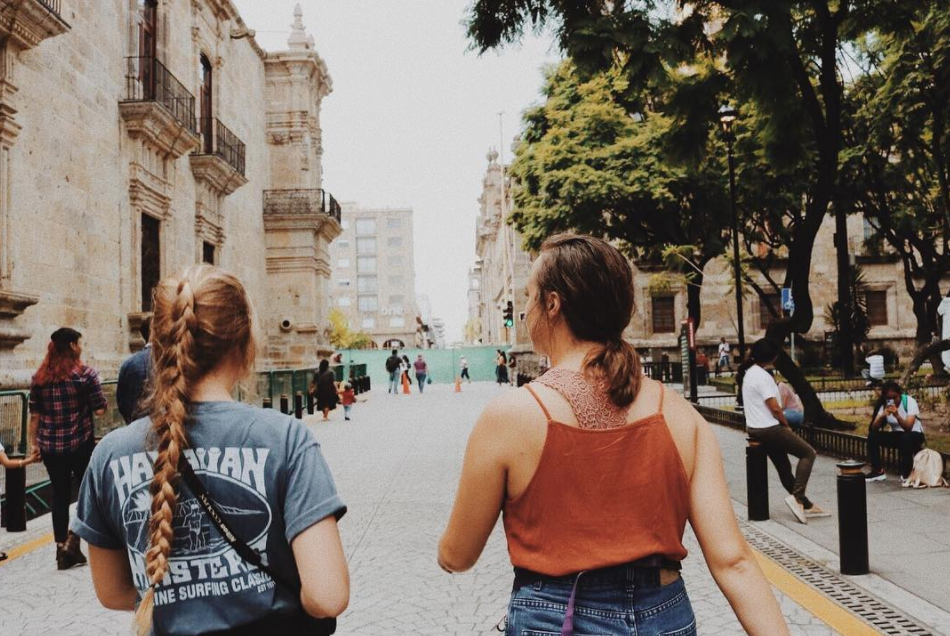 The Cute Neighborhood of Tlaquepaque
Found just outside of Guadalajara, Tlaquepaque is the colorfully adorable city you have been waiting to visit. We love all the things to do in Guadalajara, but secretly think that visiting Tlaquepaque might make the whole bus ride here worth it in the first place.
You might already know a bit about what Tlaquepaque looks like if you've seen an alleyway strung with a ceiling of colorful umbrellas on Instagram: that's where these photos come from. Tlaquepaque is all about walking along the pedestrian street (Calle Indepencia) and having lunch at one of the restaurants in the El Parian complex, serenaded by mariachi bands. They are usually there for about an hour between 3:00 and 4:00.
Getting Here:
Timing depends on traffic, but you can get here in about 20-40 minutes usually. Our suggest on getting here is to Uber over. It'll probably be around 100 pesos or so.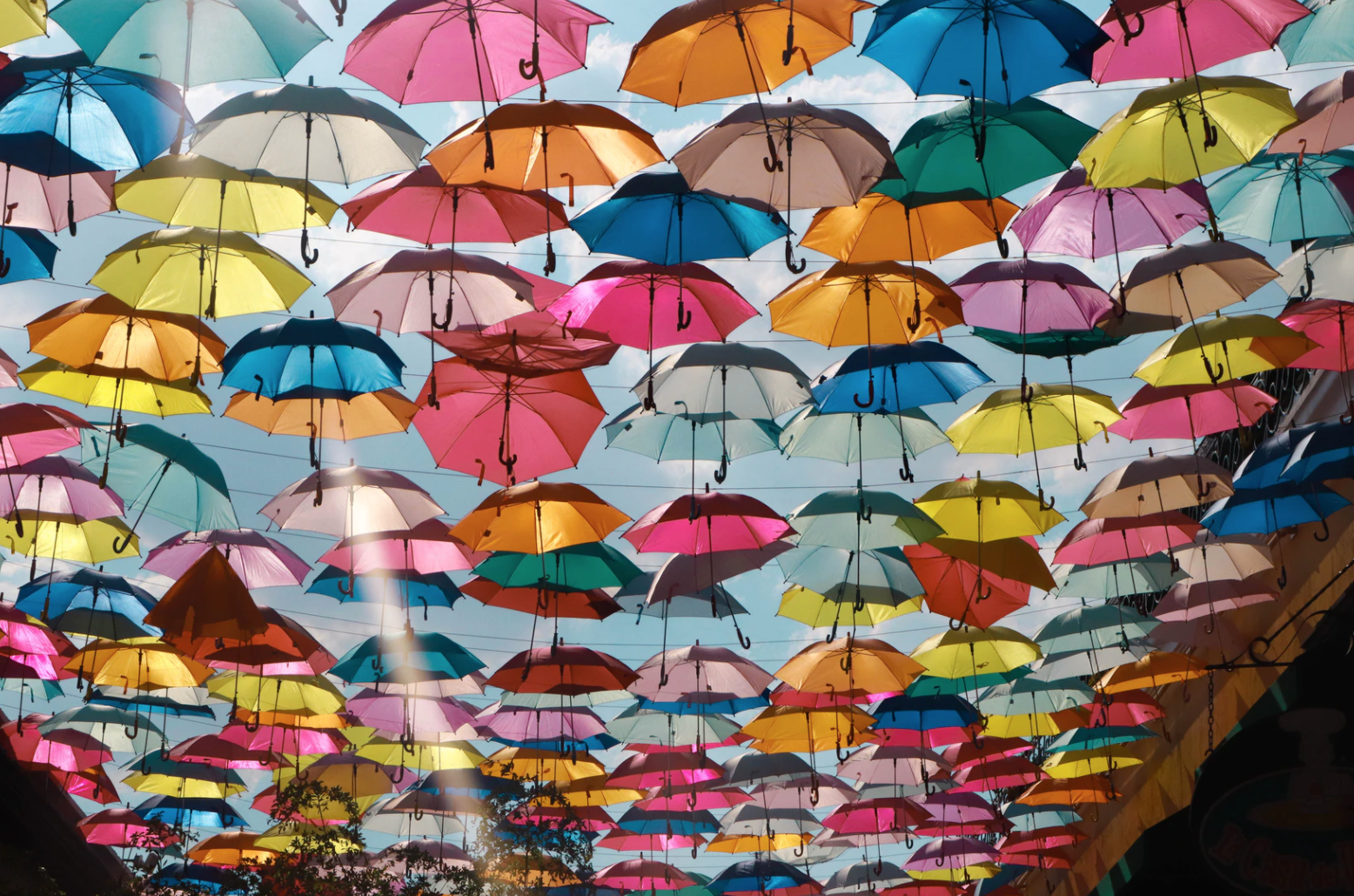 Hang Out At The Zoo
If you're interested in hanging out at the zoo, plan on spending about half a day (it's pretty big). Apparently, it's one of the best in all of Mexico — one of our volunteers in Mexico said, "who knew that the coolest zoo i've ever been to would be in Guadalajara, Mexico? 10/10 recommend!"
So if you love the idea of visiting a bird sanctuary, hanging out with some monkeys, peering into the huge glass tanks at the aquarium and feeding the giraffes, this place is for you. They have everything from tigers to sharks (and pretty much everything in between). It's also massive: We suggest getting the Diamond package (it's about 300 pesos) if you want full access and the ability to ride on the sky trains which will save you from so much walking. Or, plan on wearing comfortable shoes and definitely getting your steps in for the day.

Address: Calle Paseo del Zoológico 600, Huentitán El Alto, 44390 Guadalajara, Jal., Mexico
Hours: 10:00 AM to 6:00 PM, daily (Check on holidays: some holidays affect hours).
Here's the website for more information.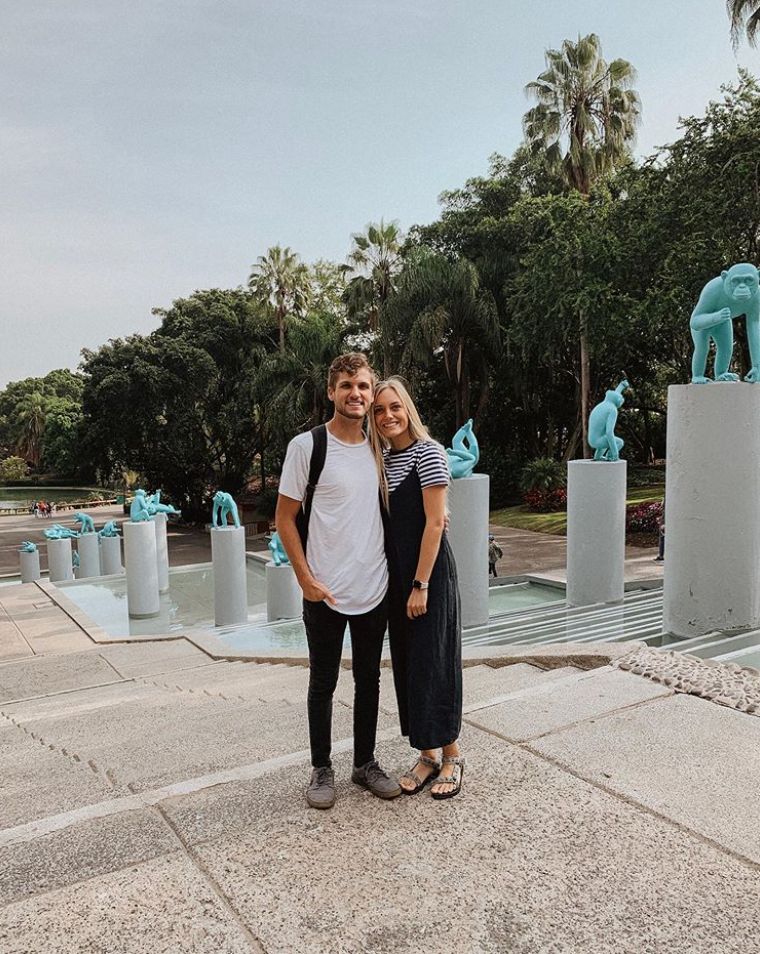 Visit The Temple
For members of the Church of Jesus Christ of Latter-Day Saints, you can take the chance to visit the temple found in Guadalajara. It's easiest to get there via taxi or Uber (it should cost about 120 pesos if you're starting in downtown Guadalajara) and it's worth the trip out there.
Here's the address:
Av. Patria #879
Fracc. Jardines Tepeyac
Places To Stay
You can find a few places to stay, but here's one recommendation to get you started:

"We stayed at Hostel Hospedarte which was one of the best hostels I've stayed out. We highly recommend it!". This hostel is affordable, includes breakfast, and plus offers a free walking tour of the city if you stay there. Plus, who doesn't love a colorful hotel that has a hammock hung by reception?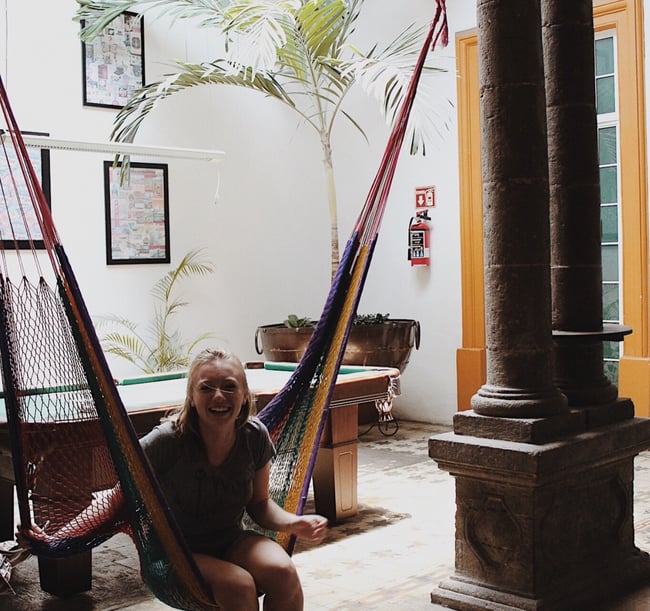 Places To Eat
Apart from the foods at the market (please visit the main square and try some local Mexican street food, like fresh churros or elote) a few ILP groups mention a place called CHAI. It's an affordable and yummy chain restaurant that has good breakfast dishes, and favorites for lunch and dinner. Here's peek at the CHAI menu to give you an idea on prices.

Here's the address of one in Guadalajara: Avenida Vallarta 1509, Guadalajara 44160, Mexico
+Other Tips
How Long Should You Stay?
"We loved Guadalajara!" and "it was one of our group's favorite cities to visit" are just a few quotes from volunteers who have visited this city. Some choose to visit on a three day weekend, but "it can easily be done on a regular weekend if you wanted to" in the words of one ILP volunteer. Some groups even visit just for the day "though you could easily spend several days there".
(Hint hint: you should probably spend at least one full weekend in Guadalajara).
Getting Here
It's a cinch, thanks to the buses. From Irapuato, it's about 400 pesos for a bus ticket and should take about 3.5-4 hours. There are several bus companies who regularly make this route who pick you up at the Avenue Primero de Mayo in Irapuato, then drop you off at the main bus terminal. From there, it's an easy taxi ride into the main part of town, which is probably where you'll be staying for most of your time.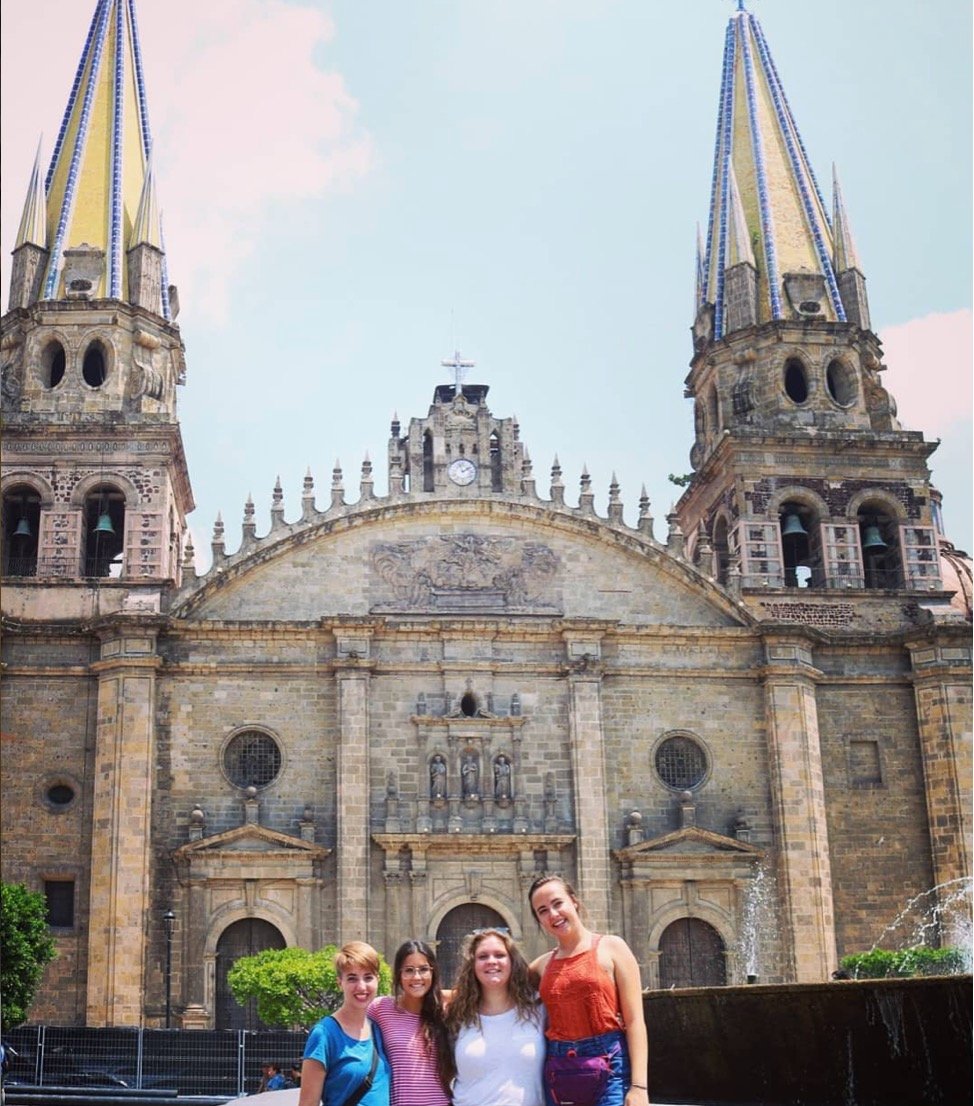 See the real Mexico
We love the favorite beaches most tourists know about, but something about spending every weekend in a different city and calling Mexico home for a semester seems to be the best way to experience this country! See what living in Mexico as a volunteer is like, right here: