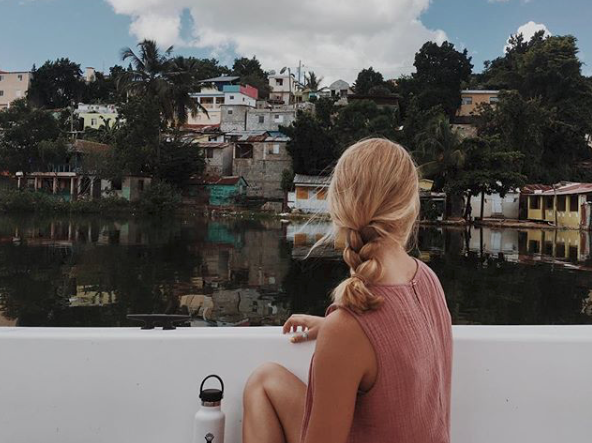 Living abroad for a couple of months means you're probably due for a haircut ... but how is that supposed to go in a foreign country?
---
Wondering where you can go for a semester abroad?
See all the countries you can volunteer in with ILP.
---
When traveling and living abroad, you'll need to encounter some every day things that can quickly turn into quite the adventure. One of those things? Getting your hair cut! You'll want to make sure you're aware of a few things before you step into a salon abroad:
Cultural Trends
One thing to consider when living in abroad is the local hair style. The hair dresser might think you would look really good with front bangs and lots of layers because that is what's popular in Asia. You, the customer, might have a different vision for your hair, and only want a trim and are happy not having bangs right now.
You'll want to recognize the difference in culture before you have to learn the hard way like one of our volunteers did! One of our ILP Volunteers in Thailand had her roots starting to show so she bought some hair dye at the local store to help darken her hair. Well, instead of darkening her hair, it bleached it into a faded blonde color.
Why in the world did this happen? What she didn't realize is that the Thai people have really dark hair so in order to acquire a brunette shade, the box color always includes bleach to first lighten the hair before dying it. Luckily, this volunteer was able to get some in-country help from her Local Coordinator and visited a salon that could get her hair dyed the color she wanted.
A Few Tips: Instead of buying hair dye while living abroad or going to a salon, bring a supply with you that you know will work for you!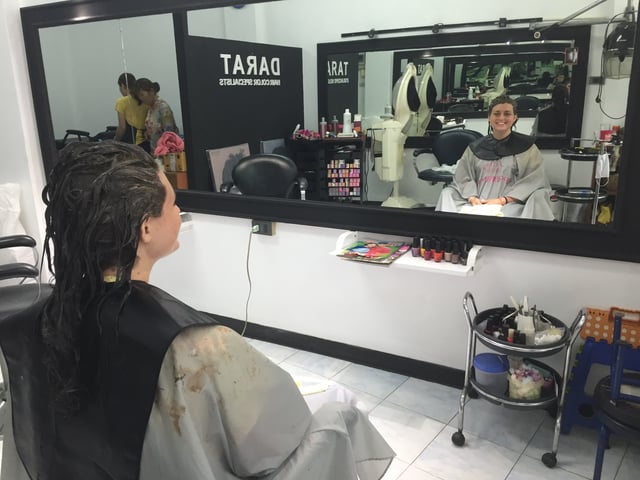 Language Barriers
It can be a nerve-racking experience to get your hair done quite simply because there is usually a language barrier. For times like these, we recommend asking someone in-country (like your Local Coordinator) to write a note in the native language, and then showing that to the hair dresser. Google Translate can also work, along with a picture to make things crystal clear (hopefully!)
But sometimes, even with a note, a good hair experience can turn into a pretty awkward situation. During the first month I was living abroad, I took one of my friends from my ILP group and headed down the street to get my hair trimmed. Due to my inability to communicate, I gave a note to the hairdresser which said something along the lines of, "please cut only a little bit of my hair".
After reading it, he nodded and proceeded to do an excellent job trimming up my dead ends. After he finished, he motioned that he wanted to take a picture with me. I agreed, threw up my peace sign, smiled and took a picture with the nice guy who cut my hair.
Ready for the awkward part?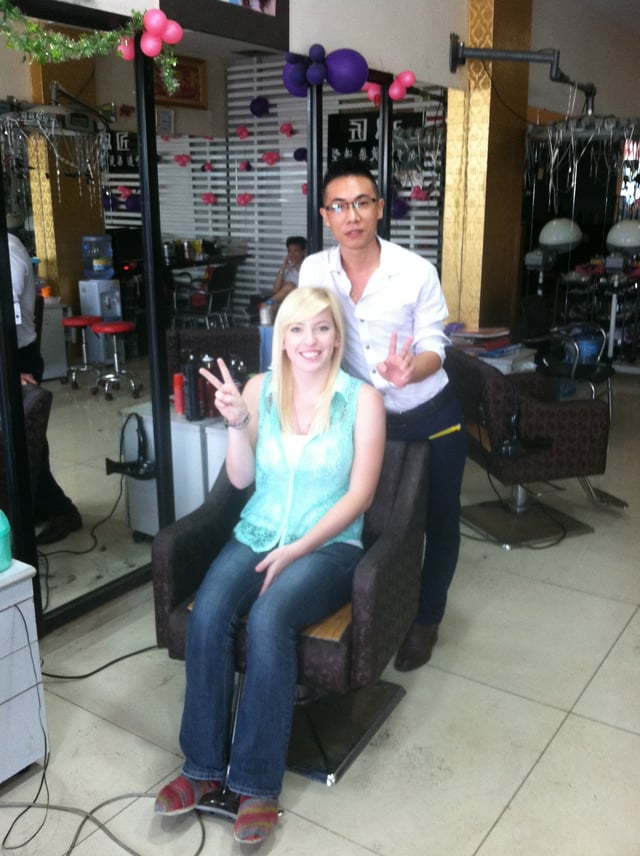 A few months later, I went to get my hair trimmed again. When I arrived with the same note and friend, the guy got really excited because he remembered me. He then proceeded to show me that THE BACKGROUND PICTURE on his phone was the picture that he had taken with me a few months earlier. Hilariously awkward, right?
A Few More Tips
Get Your Hair In Low- Maintenance Mode
One of the biggest tips we can give volunteers heading out on a semester abroad is to prep your hair to adjust to life in a different country. If you'll need to touch up your roots, bring your own hair dye and trust your fellow volunteers to help you out with that.
You may want to do some prep before you leave to make sure your hair is going to be fine without a cut and a color until you get home if you don't want to risk it. We have some tips on how to get your hair into low maintenance mode here.
Get Ready For An Adventure
Getting your hair done while living abroad can be a fun experience (or funny experience, like I had) and your hair can turn out fabulous, but there is always a risk involved. So proceed with caution, know the cultural hair styles, focus on some clear communication, and you will hopefully have a successful experience. But if you don't, remember: even the worst of hair experiences turns into a funny memory to share and laugh about later!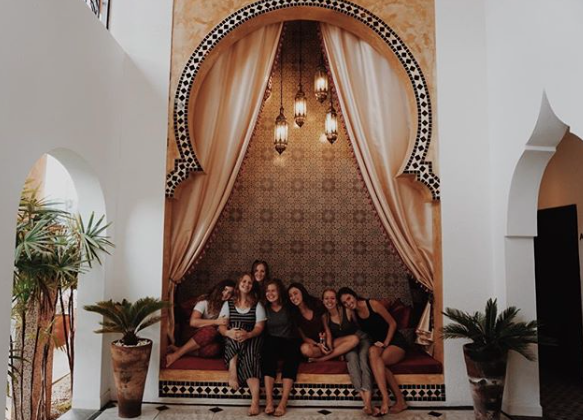 Want to create your own memories to share with your friends?
How about serving abroad with International Language Programs, where every day you have new experiences? I mean, can you really bit vacationing in Europe or hanging out in Central America while you're teaching English part-time?
We didn't think so! Come learn more: