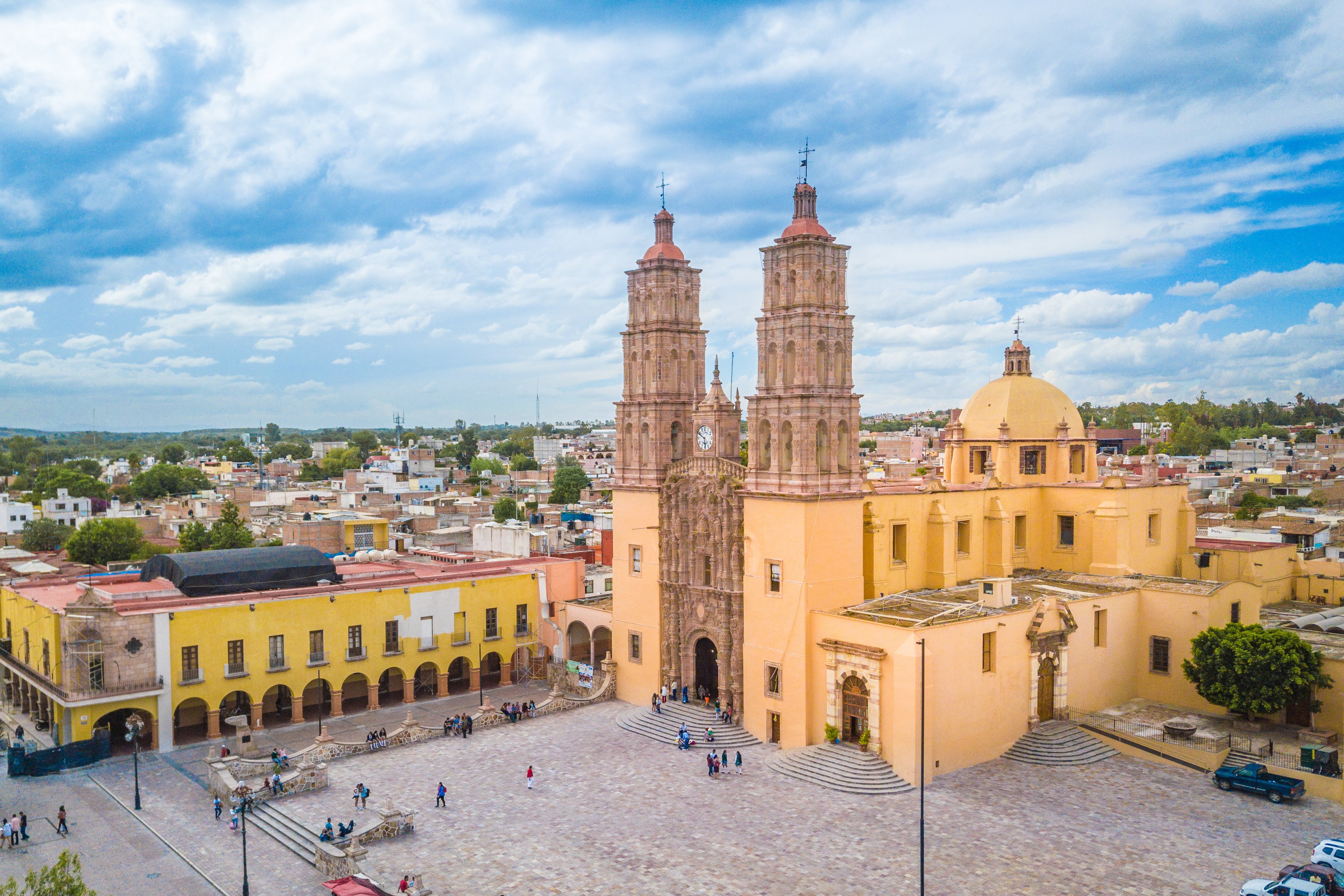 Take a stroll around Dolores Hidalgos to experience a town full of sweet flavors and history! This guide will help you learn the culture and make you proud to be a part of Mexico.
Weekends are for exploration when you are volunteering with International Language Program! We want volunteers to take advantage of seeing new places and when you're in Mexico, some of the best ones are only a bus ride away. Dolores Hidalgos is not one to miss. There's something new to see and experience hiding around every cobbled corner. You'll find museums, things for your tastebuds, cathedrals, and spots to relax with in the city park with the locals.
Volunteer in Mexico with International Language Programs and you can visit places like Dolores Hidalgos every weekend!


---
Want to learn more about what it would be like to volunteer with ILP?
See if our program is for you
---

Here's what you'll find if you read further!
What's Dolores All About?
Named after the infamous Miguel Hidalgo who cried for Mexico's independence on September 16th, this town is exploding with proud locals celebrating and honoring their country. There's no cooler place to go and envelope yourself in culture than this.
During my time volunteering with ILP, the other volunteers and I spent Mexico's Independence Day in the city center among the locals who were taking their day off for the holiday. We felt especially excited for the festivities realizing that we could be a part of something so special. That night there was a celebration where the governor of the city spoke, along with a traditional dancing show, and a huge fiesta afterwards! I would recommend not only celebrating this day but, if possible, spending it in Dolores Hidalgo where the war for Mexico's independence began.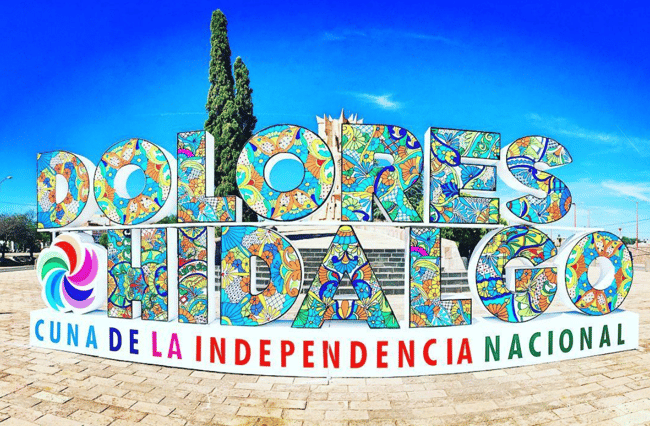 © Image by @jpguerrerofotografo
What To See
Start your culture immersion off with museum after museum. You surely won't run out of historical sites. Unfortunately there's not enough time to walk through them all so here are a few of our favorites:
Casa Museo José Alfredo Jimenez
Speaking of culture, nothing screams Mexico more than Mariachi music and the heart and soul of it is here in Dolores Hidalgo. Have you heard of Jose Alfredo Jimenez? He is a well loved artist to put it lightly ... to give you a better idea though, he is as iconic in Mexico as Elvis is in the States. You can learn more about him by going through his home and seeing the memorial in Museo Casa de José Alfredo. Their website recommends over an hour to spend in this historical site.
Address: Guanajuato 13, Col. Centro, 37800 Dolores Hidalgo, Gto.
Jose Alfredo Jimenez Mausoleum
If you are running low on time or you're not the museum type, check out the Mausoleum in his honor instead. Covered in bright colors and lyrics from his songs, this tribute to José is an attraction you'll want to pull out your camera for.
Address: José Alfredo Jiménez Mausoleum, La Morera, 37800 Dolores Hidalgo Cuna de la Independencia Nacional, Gto.
The Church of the Grito
The Church of the Grito is another must see. Catholicism is a major religion in Mexico and of all the cathedrals you pass by on your drive, this is the one to make a stop at! It's larger than most and keep in mind this is not just any old church. This is where the infamous speech to start the war, Grito de Dolores, or "Cry of Dolores", was said to be read by Dolores Hidalgo himself. If you find yourself here on a Sunday you can participate in any of the 8 masses that still occur in this beautiful building.

Address: Plaza Principal S/N, Zona Centro, Dolores Hidalgo 37800
What To Eat
Are your legs tired yet? Only a 10 minute walk from Church of the Grito is a restaurant called Vicente. They are said to have the most amazing carnitas that you'll taste in Mexico. Give it a try and you won't be disappointed. Right across the street is a peaceful park surrounding the monument of Dolores Hidalgo. It's a great spot to rest your legs. See reviews and address here.
Something sweet to eat is in order I'm sure. Head straight to Helados Finos La Flor de Dolores. You'll be happily surprised to see the many options available! If you are interested in trying something new I promise you'll find that here. With a number of options, there's traditional flavors to taste as well. Ask for a sample (can you say it in Spanish?) and the owners are happy to oblige. I promise you this is not the only ice cream place you'll find, so I say, "Why not try them all?" See reviews and address here.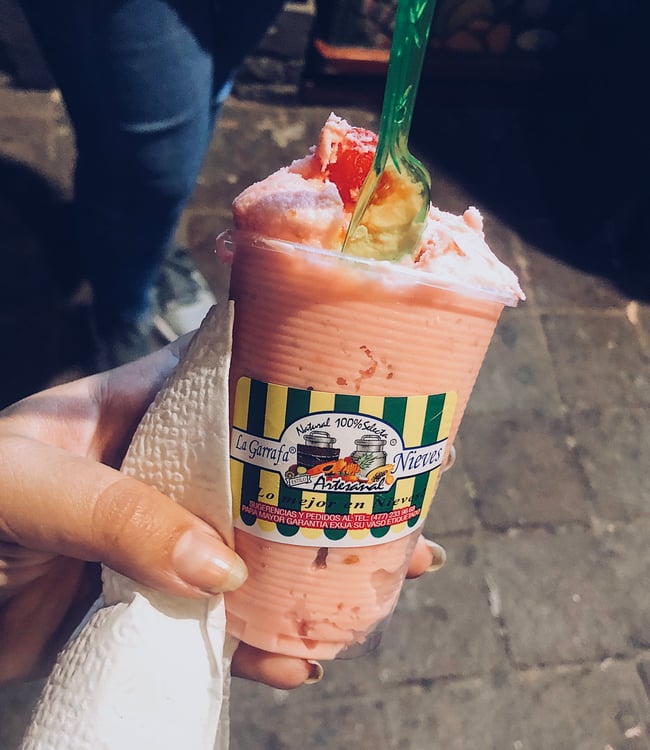 Preparation And Planning
Now that you've seen it all, tasted it all, and enjoyed the Mexico sun, you'll have grown a love for the culture and history even more than you did before. After getting advice from ILP volunteers who have explored the city, they said that simply walking the streets while looking for the street murals, and checking out the museums was the best thing to do in this city. Almost everything you'll want to do is in walking distance so be sure to pack right.
You'll want to have a:
Water bottle
Fanny pack
Money
Walking shoes
Camera
*ISIC card
*ISIC is an insurance card that a lot of ILP volunteers have or can purchase through the ILP office. A lot of times volunteers are able to get discounts to museums for having this card. We can't promise it will work but it's worth a shot!
Have these things handy and you'll be set for a beautiful day in the city. We recommend making enough, but not too much time, in Dolores Hidalgo. There is much to see but a day trip or a couple hour stop should be enough. People say planning a single day here was just enough time to take it all in! Check it out and embrace the place but keep that in mind when making your plans.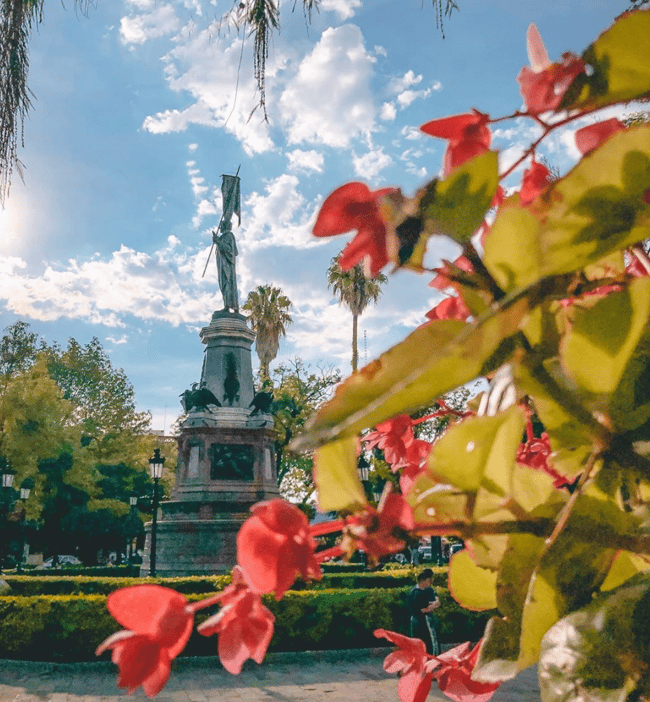 © Image by @jpguerrerofotografo
El Grito De Delores calling your name?
International Language Program volunteers read blogs like this to get information about where to start when planning a weekend trip! If you haven't applied to ILP yet, you're in luck! A quick application could get you on a plane for a semester in Mexico for only $2,520. There's more to see than just Dolores Hidalgo and we would love you to be a part of our program. Click the link below to get started!