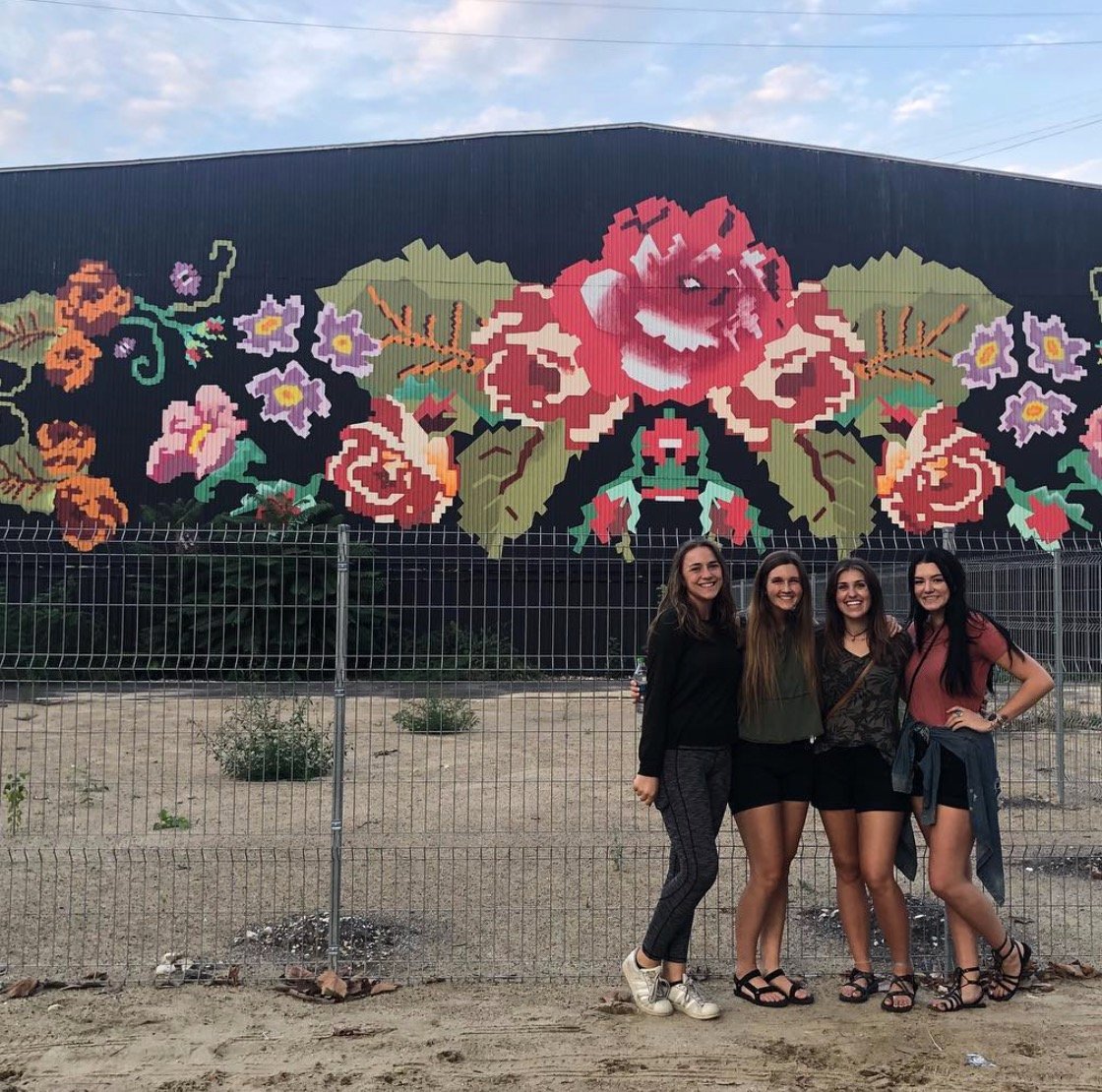 For some, this dreamy capital city is close enough for a weekend visit … because life in Europe is all about country hopping on the weekends!
Pronounced "Kish-I-now" is the vacay spot you've never heard of, but will instantly fall in love with. Especially if you'll be living in Iasi, Romania (looking at you, ILP Romania volunteers!), you're just 2 hours away from sprawling botanical gardens, a Cathedral Park dotted with flower markets and towering churches, plus historical spots that hint towards Moldova's Turkish influence and Russian past.
---
Wondering what other gems Europe is hiding?
European Destination Guide
---
Since we think this'll be the weekend spot you'll want to check out yourself, here's your city guide to Moldova's capital.
What You Can't Miss

Where To Stay + Places To Eat

Tips For Visiting

Getting Here
What You Can't Miss
The Triumphal Arch
Coming up on almost 200 years old, this intricately carved archway serves as Moldova's very own Arc De Triomphe. It was built to commemorate the victory Russia had over Ottoman Empire which speaks to the country's Russian past. We love the history here, and the photo-op: Molodova's tri-colored flag sometimes hangs in the center and is a must-stop place to get a picture.
Find it here: The Great National Assembly Square, Chisinau, Moldova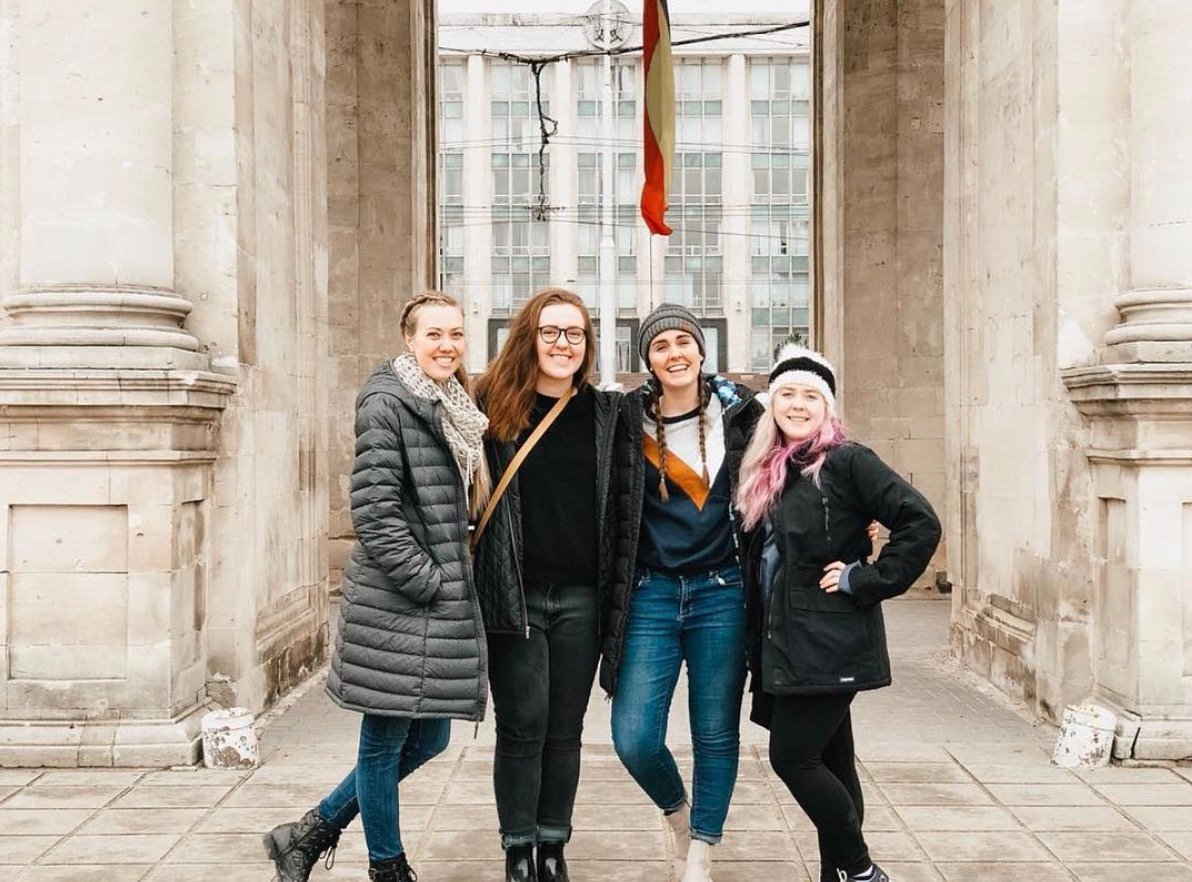 Chisinau's Markets
Easily the best part of the city are the open air markets, the city is full of them, so you'll have to block out time to visit a few:
Piata Centrala
Piata Centrala (or Central Market), spills over into several blocks right in the middle of the city and is for our foodie friends. You'll find piles of citrus, bins of apples, and bunches of bananas in one corner, freshly bottled honey along other aisles, and a separate cheese hall. You'll also find breads and pastries and bags of dried fruits. Yum.

Best to get here early, though the place is open from 7:00 AM to 5:00 PM and find it here: Strada Ismail, Chișinău
Piata de Flori
The city's floral market is also a stunner and is exactly what it sounds like: a city square full of aisles and aisle of fresh flowers. Not sure about you, but seeing cute ladies with armfuls of flowers wrapped up in newspaper is one of those mental souvenirs you should take home.

Head here: Str Mitropolitul Gavriil Bănulescu-Bodoni, Chișinău
Open 10:00 AM to 10:00 PM
Arts Square
Arts Square is an open-air market where you'll find local crafts (aka the things you'll want for a souvenir from this country). Find embroidered clothes, handmade pottery, pantings, antiques from Moldova's Soviet past (and some other history: one group of ILP volunteers got a laugh with a vendor tried to sell them a US quarter).
Find it here: Str Mitropolitul Gavriil Bănulescu-Bodoni, Stefan cel Mare 152, Chișinău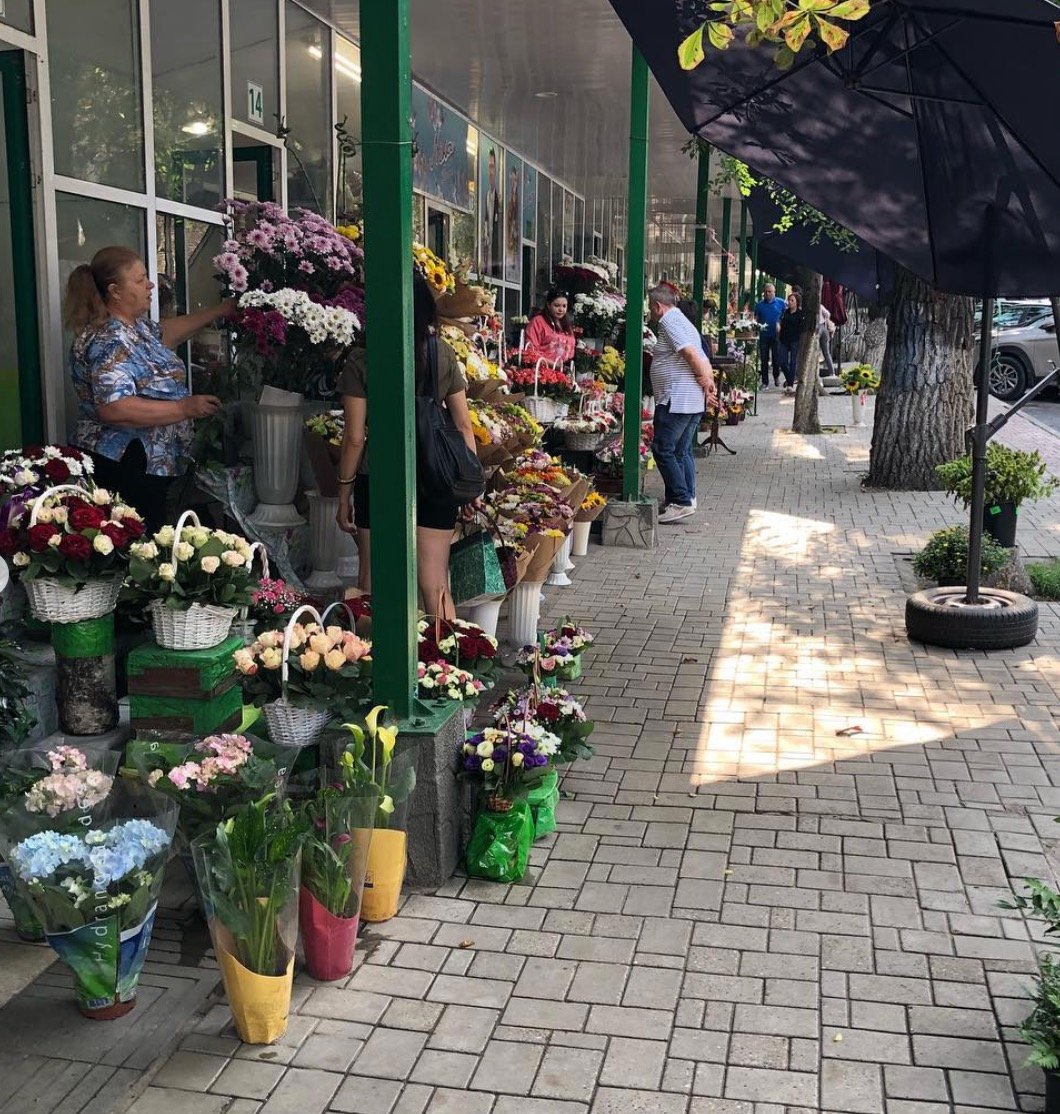 Stefan Cel Mar Park
If you're interested in history, you'll love to know that it's the oldest park in Moldova and some trees in the park were planted by Russia's most famous, including Yuri Gagarin (the first man in space). You'll also find trickling fountains, live music on the weekends, exercise groups in the evenings, and pop-up markets. It's the number one spot to stroll around in the city.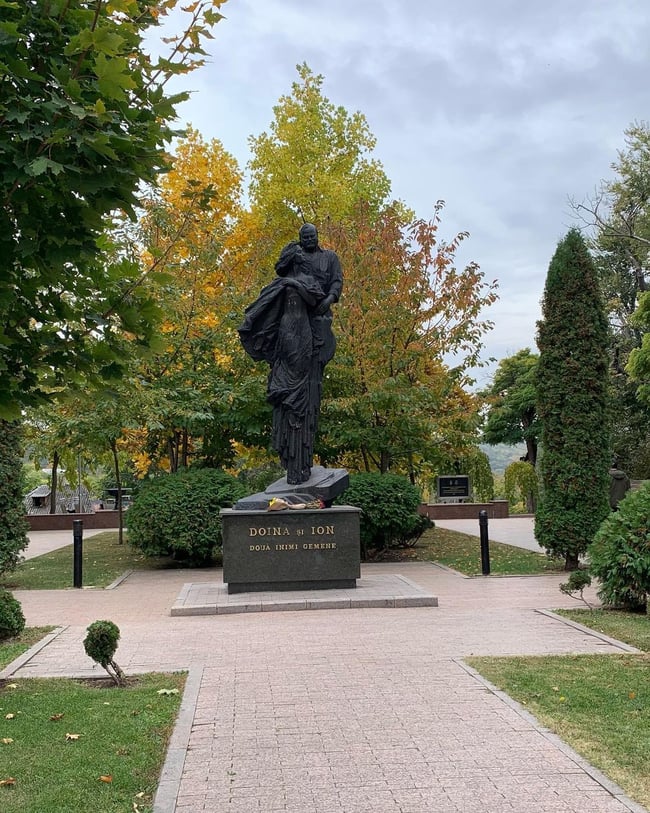 Where To Stay + Places To Eat
A Hotel Recommendation
While you're welcome to find your own overnight spot, ILP Romania volunteers recommend OneClick Rent: It's under 2km from spots you'll want to explore (like the Triumphal Arch) but we like how it's big enough for your whole ILP group with three bedrooms and a kitchen so you can grab groceries and cook for yourself. It's about $61 a night, but can sleep up to seven, so less than $10 per person. Book here.
La Placinte
Our favorite place to eat in the city. La Placinte has a couple of locations (and even has a spot in Romania) but ILP volunteers say it's way better in Moldova. Come for local dishes that are yummy (we're talking things like salmon and veggies, potatoes and freshly made kielbasa, warm bread with local dips, and more) … it's a huge hit and prices are super reasonable.

Address: Here' the most central location: Stefan cel Mare si Sfant Boulevard 182, Chisinau 2004, Moldova
Hours: 10:00 AM to 10:00 PM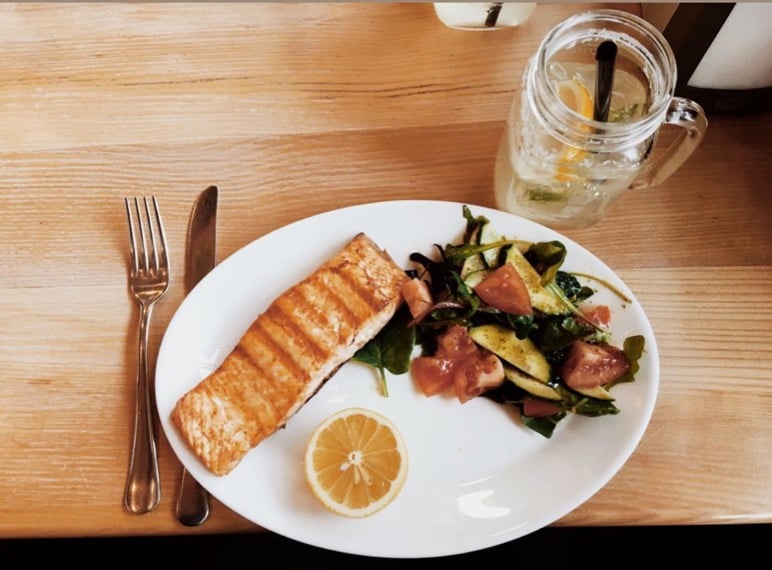 DC Donuts & Coffee
Into cute cafes and yummy donuts? If so, you'll need to check out DC Donuts & Coffee. We're partial to a half dozen box with flavors like salted caramel and pretzel, white chocolate with blitzed pistachios and other favorites, but you can also head here for lunch. They have a Greek Salad with hummus that's delish.

Address: Alexander Pushkin St 16, Chisinau, Moldov
Hours: 8:00 AM to 10:00 PM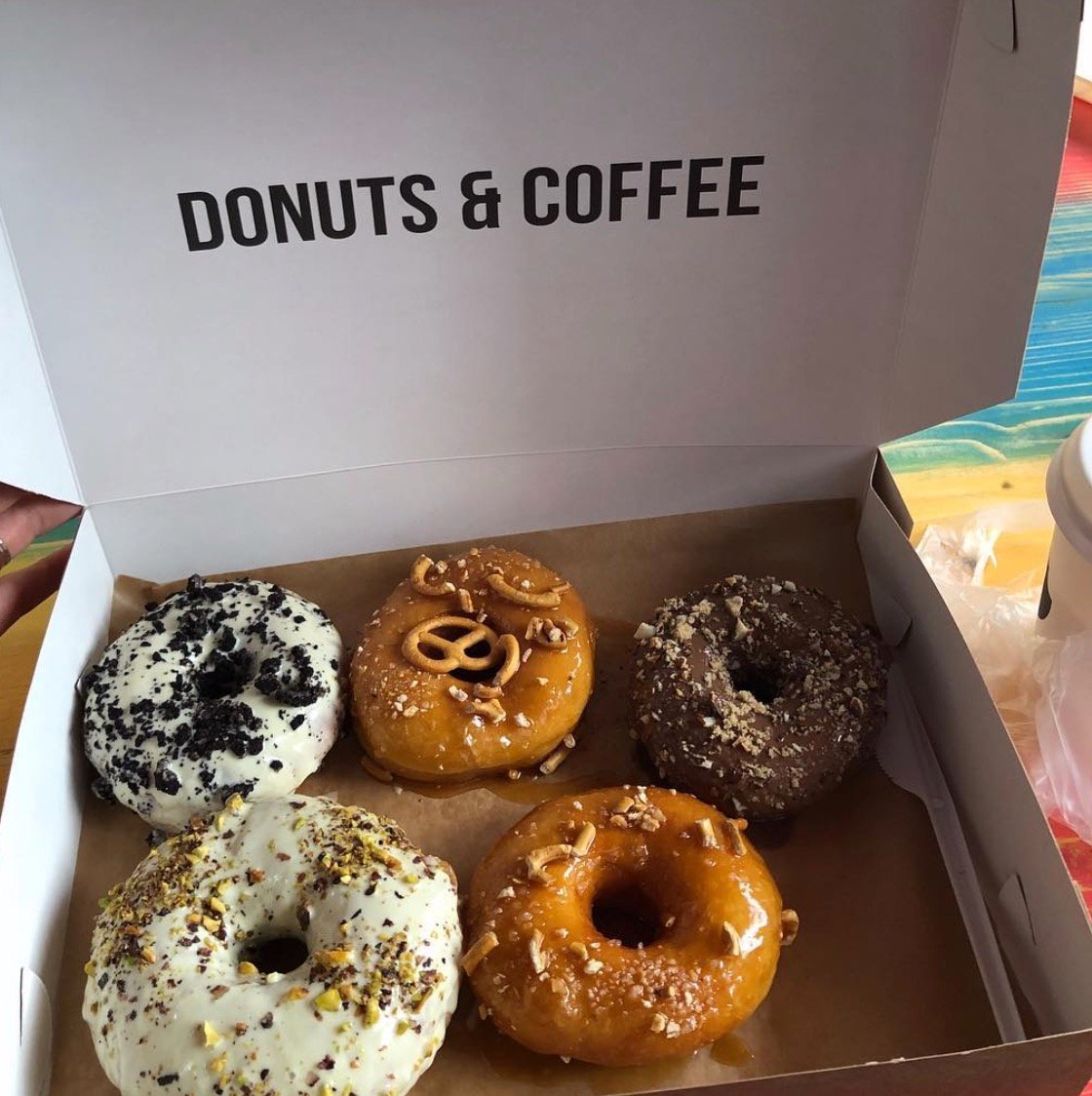 Tips For Visiting
A Little About The City
Moldova's capital has a heavy Soviet-Era influence and was was ravaged by World War II, so you'll see classic Soviet-Realist architecture and block-style apartments, dotted with a few cool churches and some gorgeous parks. It's basically your ideal spot for a totally "off the beaten" path kinda weekend in a European country.
How Long Should I Spend Here?
Like any spot, you can spend more time, but you can really catch the highlights in the weekend. It's the kind of city where you'll want to spend a couple of days hanging out exploring parks, pretty streets, and soaking up the local culture — a casual weekend of strolling around, snapping pictures, and just exploring.

If you're looking for a city crammed with tons to do, this isn't the trip for you ... but we still love Moldova for a chance to see another country, walk around pretty streets, admire some architecture and statues, peeking into cafes, and just seeing where the streets take you.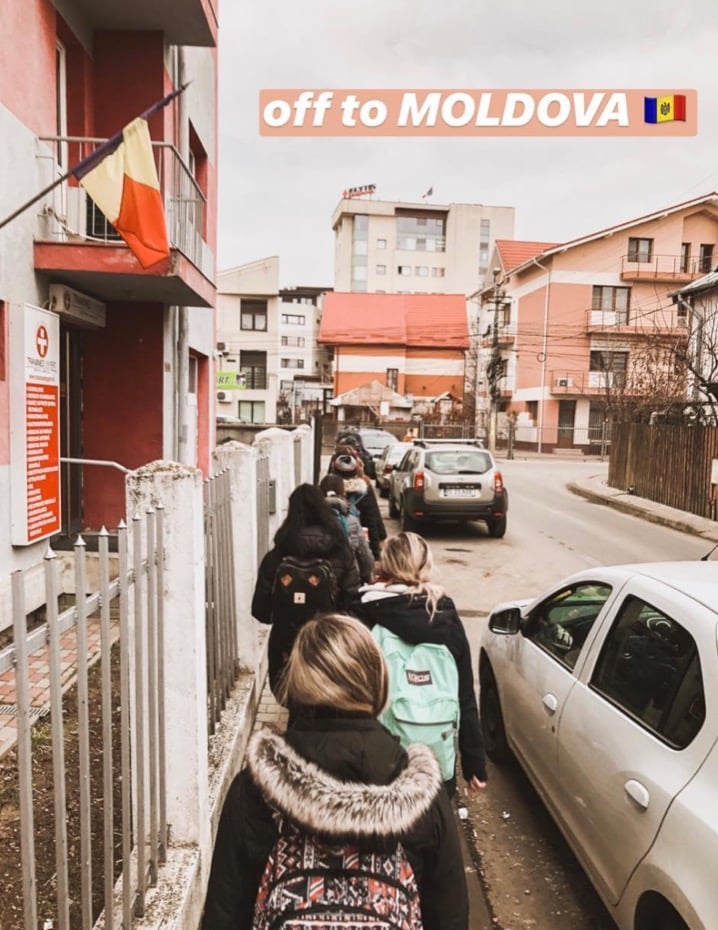 Getting Here
The city is pretty well connected with an airport (code KIV) that has frequent flights to and from the Baltics, Ukraine, Romania and other spots in Europe. Check airlines like AirBaltic, Air Moldova, and Lufthansa (among others). Hiring a taxi (about 120 lei, max) gets you into the city, or you can ride mini bus #165 for 3 lei.
You can also get here by train, which is a common option for our ILP volunteers. The main train station is also connected by trolley bus to the city, so a 2 lei ticket will get you into the main tourist sites like the Arc de Triump and Stefan del Mare Park.
From Iasi
Easy and affordable which is great news for our ILP Romania volunteers who live in a city that's on the border of Romania and Moldova. A bus is about 2 hours and should cost around $5 per way, with trains taking anywhere from 6 hours to 12 hours (good overnight option) hours and cost anywhere from $7-11 dollars for a one-way ticket.

Check out this spot for buses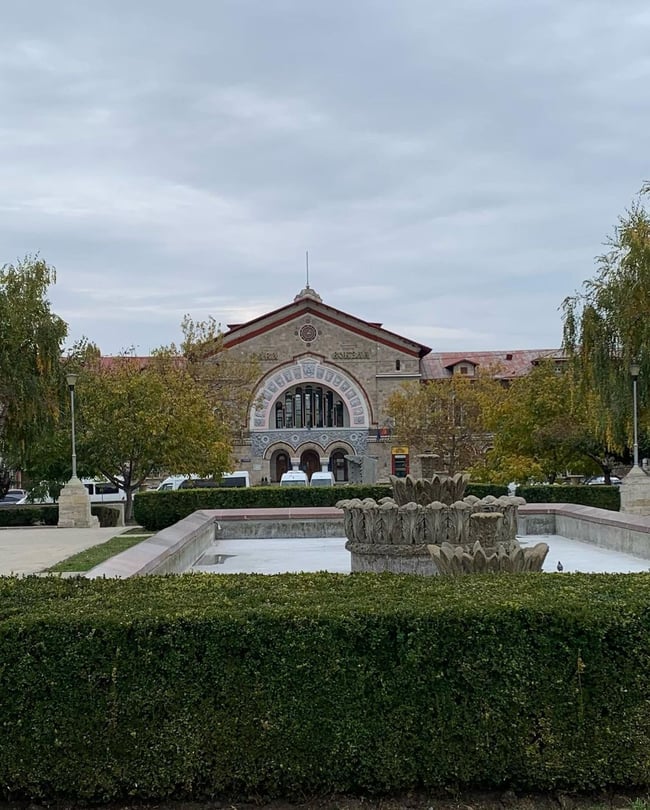 Been waiting for an adventure?
Come see why so many ILP volunteers come back for a second semester — spend a few months living abroad, spending part of your time volunteering in an orphanage or teaching English, and the rest of your time exploring different countries on them weekend and getting vacation time to explore even more countries.