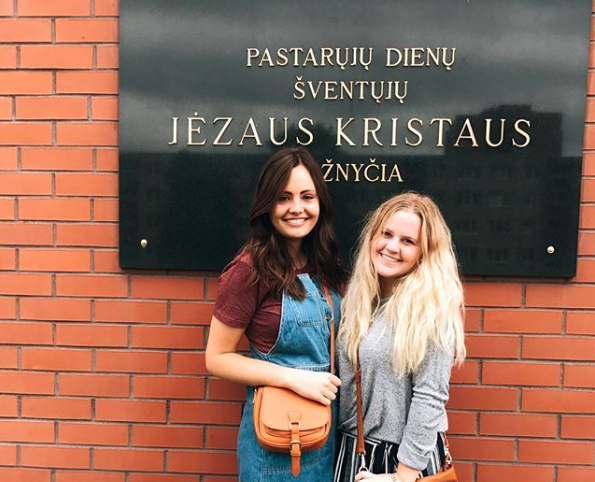 Know you want to serve abroad in Lithuania (or another ILP country) but also know you want to serve a mission for the Church of Jesus Christ?
For years and years, International Language Programs has been able to provide service opportunities for volunteers who are members of the Church of Jesus Christ of Latter Day Saints and those with high standards — You don't have to be LDS (or religious at all) to volunteer with ILP, but lots of our volunteers are, and there are even volunteers who also choose to serve missions for The Church.


---
Pst: Have a couple of questions about our program? Let's stay in touch!
---

If you're wondering how to make your mission plans fit in with your ILP experience abroad, here are some options:
Submitting Your Mission Papers

—

Before You Go Abroad
If you know you'd like to serve a mission right after you volunteer in Thailand, you can get everything taken care of before you leave! This works out really well and we think your ILP trip is actually really good experience to help prepare you for a mission.
Depending on timing, you might even get your call while you're out living somewhere like Costa Rica or Ukraine on your ILP trip! We've had so many volunteers receive their mission calls during their ILP trips. Imagine Facetiming your family from Thailand to tell them you got a mission call to Thailand (yep, that's happened to one of our ILP volunteers!). Of course there's no guarantee that you'll get your mission call to somewhere you're traveled to with ILP, but it's been really cool to see that so many of our volunteers actually have gotten calls to similar parts of the world as their ILP trip.
When I was living in China on my semester with ILP, one of the girls in my group, Taylor, received her mission call. When she got her call, she took some time to open it alone and then to call her family. Afterwards, we all went out to eat and to celebrate as she read her call to us and announced where she would be going to serve. We got some ice cream and french fries (it was a KFC if you must know ... only those who live in China understand how great this is) and we all got to share in Taylor's excitement as she told us about her big news. It was such a cool moment that I'll always remember.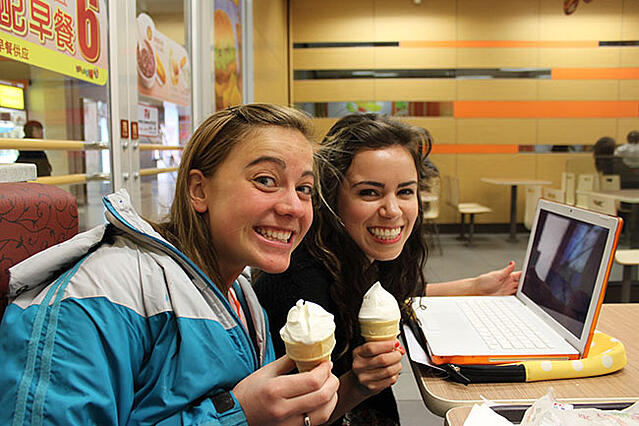 Just a head's up, there was one ILP volunteer who submitted her mission papers before her semester and put down her earliest availability as the day she returned from her semester abroad with ILP. When she got her mission call, she was needed now — she was asked to go to the MTC months earlier than her availability date. Of course, she wanted to honor that call, which meant she had to cut her adventure in China short. Just something to keep in mind.
Submitting Your Mission Papers

—

While Living Abroad
In the middle of your semester abroad and decide you want to serve a mission for the Church of Jesus Christ? This has happened before and you can wait until you get home to start working on your mission application if you want, but it's also possible to get started while you're still living abroad. We have had volunteers who worked with church leadership while living abroad in order to submit their mission papers.
The Church has let ILP know that living abroad for four months is long enough to encourage volunteers to move their church records to their new ward or branch. You can choose to either keep your records at home and continue working with your home bishop (if you had already started the mission prep process) or move your records to your new country and work with the leadership there. Yes, even in China you can submit your papers.
One volunteer in China submitted her mission papers and received her call ... all while living in China! She had her records transferred to China, worked with the leadership of her branch there, and a new friend from her ward there went with her to help translate when getting her medical portion completed.
We do recommend getting your medical things done in the states before you leave if you have that option though! It's possible to do it in another country if you're in a bind, but it's just easier on you to do it back home in America.
Submitting Your Mission Papers

—

After Living Abroad
Depending on your situation, you may find it easier to submit papers after returning home. Miranda wasn't really planning on serving a mission, but while she was on her semester abroad in Russia with ILP, she felt like she should switch plans and serve for the Church. After her semester was over, she came home and submitted her mission papers. And guess where she got her call? Russia. Read her story here.

Looking for service opportunities
with other members of the Church of Jesus Christ?
You can prepare for you semester abroad as an LDS volunteer by following this checklist (which includes how to transfer your membership records) ... but first, you better start your application today to be an ILP volunteer —