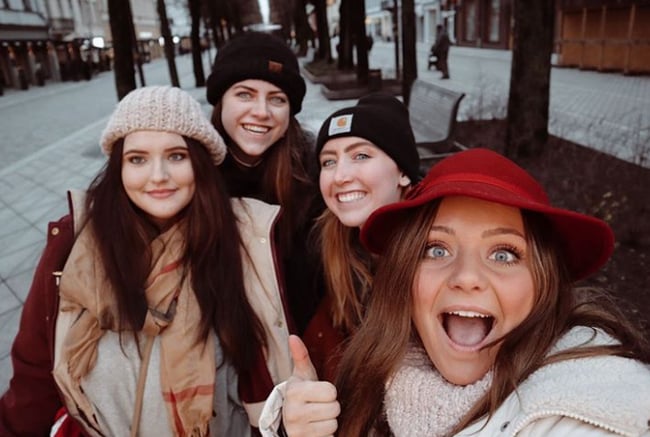 Are you planning to visit the beautiful country of Lithuania soon? While being fluent in Lithuanian may not be necessary, knowing some basic phrases is definitely a good idea!
We love Lithuania! With stunning castles, the yummiest pastries, cutesy towns, and a fascinating history, how can we not? It's the perfect place to visit for a few days. Or better yet, how about living there for an entire semester as an English-teaching volunteer with International Language Programs?


---
Want to know what volunteering in this country is like?
Check Out ILP's program In Lithuania
---

Whether you're headed to Lithuania for a quick trip or to volunteer with ILP for a semester, it's definitely helpful to learn a handful of key phrases to help you get around. You may run into a few English speakers while you're there (it's actually very common for locals to speak English fluently, especially the younger generations), and will also hear several other languages. Russian is actually one of the most commonly spoken languages. But if you're trying to prepare by learning some local phrases, we recommend Lithuanian.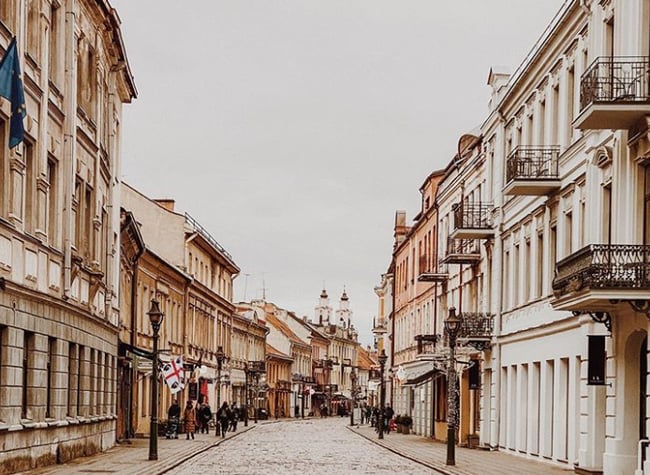 Greetings
Hello: Labas (lah-bahs)
Good morning: Labas rytas (lah-bahs ree-tahs)
Good evening: Labas vakaras (lah-bahs vah-kah-rahs)
Goodnight: Labos nakties/labanakt (lah-baws nahk-tyehs/lah-bah-nahkt)
Goodbye: Viso gero (vee-saw gheh-raw)
Bye: Sudie (soo-dyah)
My name is: Mano vardas yra ______ . (mah-naw vahr-dahs ee-rah _____ .)
Other Basics
Thank you: Aciu (ah-choo — yes, like you are sneezing!)
Please: Prasau (prah-show)
Sorry: Atsiprasau (ah-tsih-prah-shaoo)
Yes: Taip (tayp)
No: Ne (na)
Okay: Gerai (geh-rai)
How much does this cost?: Kiek tai kainuoja? (kyek tai kai-nwah-yah)
Excuse me (begging pardon): Atleiskite (ah-tlais-kee-tah)
Where is the toilet?: Kur yra tualetas? (kuhr ee-rah twah-la-tahs)
Numbers
One: Vienas (vien-nus)
Two: Du (doh)
Three: Trys (trees)
Four: Keturi (ket-u-ray)
Five: Penki (pain-kay)
Six: šeši (shey-shey)
Seven: Septyni (sept-teen-nay)
Eight: Aštuoni (ash-tw-oh-nay)
Nine: Devyni (dev-E-neh)
Ten: Dešimt (dash-imt)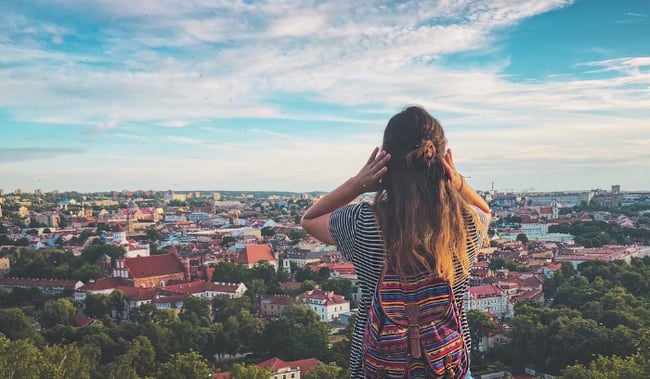 Learning Resources
Of course it's so much easier to learn a language by hearing it and by taking a course, and luckily there are many resources for that!
Websites
17-Minute Languages has a list of helpful phrases, including commands, vocabulary, and numbers. It also has a 6-minute video with someone saying these words, so you can hear the correct pronunciations and then memorize them. Even if you can't remember all of them when you first get to Lithuania, you'll at least be able to recognize the words when you hear the locals speaking.
Memrise is another awesome (and FREE) resource to help you learn what you want to focus on, whether that's mastering numbers or familiarizing yourself with conversational Lithuanian. Each course has a little timer icon in the lower right hand corner so you know how long the course is (ranging from a few minutes to a few hours) and can plan out your study sessions.
Wikivoyage has a page with the perfect phrasebook for travelers headed to Lithuania. There are no prerecorded pronunciation guides, but you can still pretty much understand how to say things just based on the phonetic spelling of the words in parenthesis.
Apps
Simply Speak Lithuanian will help you get some exposure to the language through flashcards, recordings by a native speaker, and quizzes so you can practice what you've learned.
Ling can also teach you a bit of Lithuanian through little games and quizzes, with plenty of grammar tips, recordings, and helpful instructions.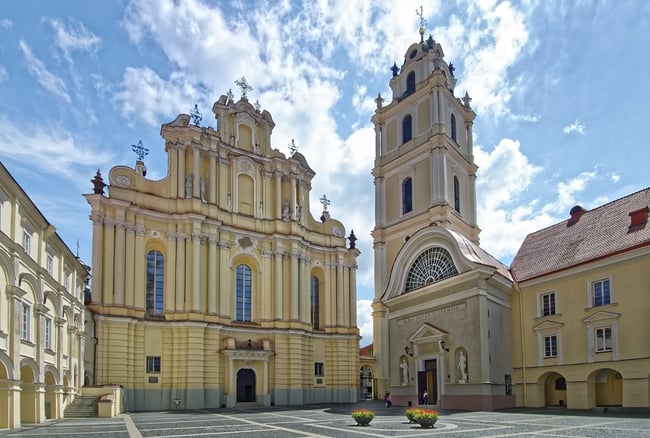 Are you ready to come spend a semester volunteering in Europe?
ILP can send volunteers to countries all over the world, but a semester in Europe means teaching English (no experience necessary) with lots of free time to explore your local city and plenty of vacation days + free weekends to go on adventures all over Europe! Click the button below to learn a bit more about how volunteering with our non-profit organization works: