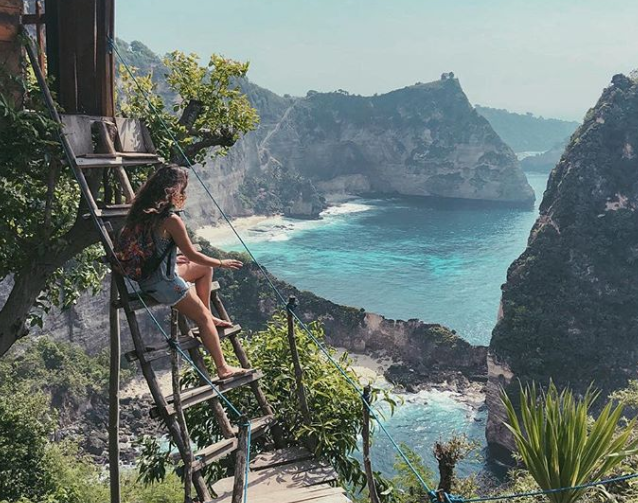 If you love being inspired by the words of religious leaders, this post is for you! Wanting to share some inspiration with others? These quotes also double as the perfect Instagram captions.
Everyone loves a solid quote. You know the ones that send a little spray of goose bumps up and down your arms because they just speak truth? A well-phrased quote read in a moment of inspirational need is worth more than any friendly advice. Looking for that kind of motivation and encouragement yourself? Or wanting to share it with a friend? We have the perfect quotes for you!


---
Ever wanted to spend a semester volunteering abroad? This is how we did it:
Learn More About International Language Programs
---

While ILP itself does not affiliate with any specific religion, many of our volunteers do. Since our organization is based in Utah, the highest percentage of a specific religious group that our volunteers and staff identify with is the Church of Jesus Christ of Latter-day Saints. Because of this, we decided to collect some of our favorite quotes spoken by the leaders of this church.
If you're living abroad for a semester, then you've probably experienced moments of feeling overwhelmed and anxious, when what you really need is a little reminder of the bigger picture. Of course the same thing happens while living "normal" life at home too. You're sure to get that needed boost of motivation and inspiration while learning from leaders of the Church of Jesus Christ of Latter-Day Saints:
Your Divine Identity And Purpose
"God sent you here to prepare for a future greater than anything you can imagine. That future, a day at a time, comes alive when you do more than just exist; it comes alive when you live your life to fill the measure of your creation. This invites the Lord into your life, and you begin to let His will become yours." - Rosemary M. Wixom, Discovering the Divinity Within

"For you, the sky is the limit. You can be excellent in every way. You can be first class. Respect yourself. Do not feel sorry for yourself. Do not dwell on unkind things others may say about you...Polish and refine whatever talents the Lord has given you. Go forward in life with a twinkle in your eye and a smile on your face, but with great and strong purpose in your heart. Love life and look for its opportunities." - Gordon B. Hinckley, How Can I Become The Woman Of Whom I Dream?

"You are something divine — more beautiful and glorious than you can possibly imagine. This knowledge changes everything. It changes your present. It can change your future. And it can change the world." -Dieter F. Uchtdorf, The Reflection In The Water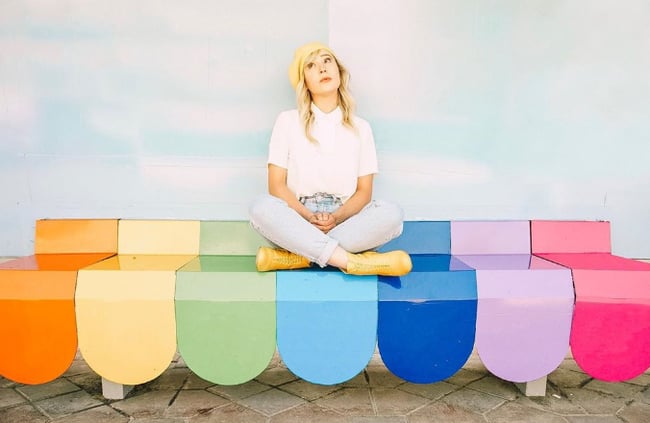 Overcoming Challenges
"If for a while the harder you try, the harder it gets, take heart. So it has been with the best people who ever lived." - Jeffrey R. Holland, The Inconvenient Messiah

"Each of us must go through certain experiences to become more like our Savior. In the school of mortality, the tutor is often pain and tribulation, but the lessons are meant to refine and bless us and strengthen us, not to destroy us." - Robert D. Hales, Faith Through Tribulation Brings Peace and Joy

"Problems will come into all of our lives; it's part of just being here upon this earth. And some people think that religion or having faith in God will protect you from bad things. I don't think that's the point. I think the point is that if our faith is strong, that when bad things happen, which they will, we'll be able to deal with them." - D. Todd Christofferson, Jack Rushton in The Joy of the Saints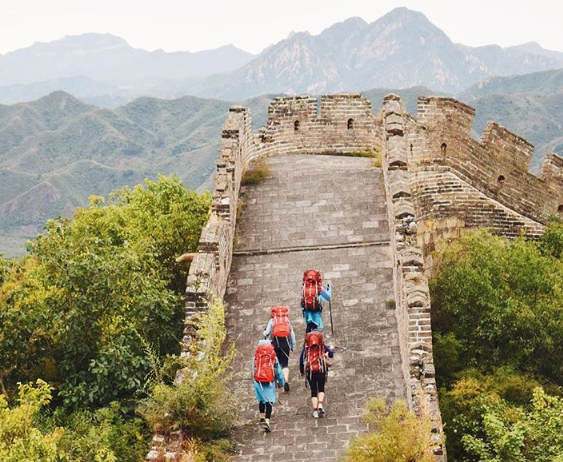 Making Decisions
"In the performance of our responsibilities, I have learned that when we heed a silent prompting and act upon it without delay, our Heavenly Father will guide our footsteps and bless our lives and the lives of others. I know of no experience more sweet or feeling more precious than to heed a prompting only to discover that the Lord has answered another person's prayer through you." - Thomas S. Monson; Peace, Be Still

"Rather than saying, 'I will not move until I have this burning in my heart,' let us turn it around and say, 'I will move unless I feel it is wrong; and if it is wrong, then I will not do it.' By eliminating all of these wrong courses, very quickly you will find yourself going in the direction that you ought to be going, and then you can receive the assurance: 'Yes, I am going in the right direction. I am doing what my Father in Heaven wants me to do because I am not doing the things he does not want me to do.' And you can know that for sure." - John H. Groberg, What Is Your Mission?

"Life's journey is not traveled on a freeway devoid of obstacles, pitfalls, and snares. Rather, it is a pathway marked by forks and turnings. Decisions are constantly before us. To make them wisely, courage is needed: the courage to say no, the courage to say yes. Decisions do determine destiny." - Thomas S. Monson, Courage Counts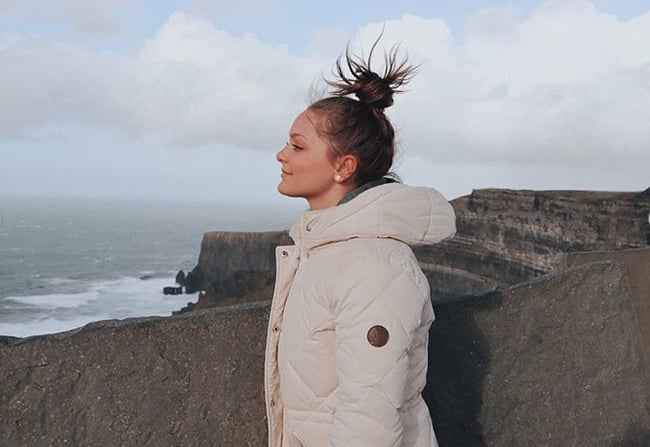 Developing Gifts And Talents
"I fully believe that our talents are developed as we are called upon to serve. If we will faithfully accept the call, hidden talents will be discovered, such as love; compassion; discernment; being a good friend, peacemaker, teacher, leader, homemaker, writer, researcher—these are all talents." - Mary Ellen Smoot; Come, Let Us Walk in the Light of the Lord

"The desire to create is one of the deepest yearnings of the human soul. No matter our talents, education, backgrounds, or abilities, we each have an inherent wish to create something that did not exist before ... You may think you don't have talents, but that is a false assumption, for we all have talents and gifts, every one of us. The bounds of creativity extend far beyond the limits of a canvas or a sheet of paper and do not require a brush, a pen, or the keys of a piano. Creation means bringing into existence something that did not exist before." - Dieter F. Uchtdorf; Happiness, Your Heritage

"The gifts given to each individual are given not only for the one who receives, but also for those who can benefit when the gift is shared with others." - Robert D. Hales, Gifts of the Spirit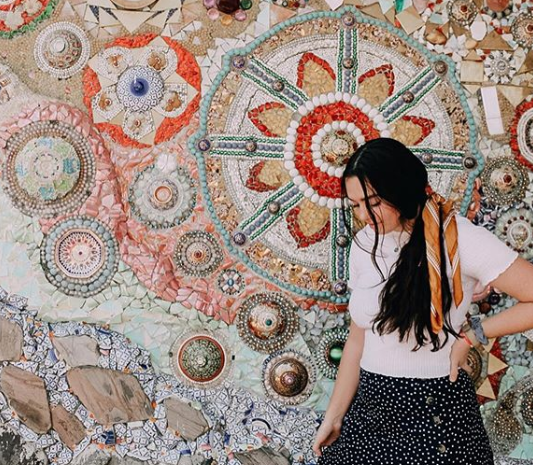 On Joy And Gratitude
"A grateful heart is a beginning of greatness. It is an expression of humility. It is a foundation for the development of such virtues as prayer, faith, courage, contentment, happiness, love, and well-being." - James E. Faust, Gratitude As A Saving Principle

"The joy we feel has little to do with the circumstances of our lives and everything to do with the focus of our lives." - Russell M. Nelson, Joy And Spiritual Survival

"No matter our circumstances, no matter our challenges or trials, there is something in each day to embrace and cherish. There is something in each day that can bring gratitude and joy if only we will see and appreciate it." - Dieter F. Uchtdorf, Of Regrets and Resolutions
The Character Of Christ
"No matter how serious the trial, how deep the distress, how great the affliction, [God] will never desert us. He never has, and He never will. He cannot do it. It is not His character [to do so] ... He will stand by us. We may pass through the fiery furnace; we may pass through deep waters; but we shall not be consumed nor overwhelmed. We shall emerge from all these trials and difficulties the better and purer for them, if we only trust in our God and keep His commandments." - Jeffrey R. Holland, George Q. Canon in "Come Unto Me"

"He is the Savior and Redeemer of the world. He is the promised Messiah. He lived a perfect life and atoned for our sins. He will ever be at our side. He will fight our battles. He is our hope; He is our salvation; He is the way." - Dieter F. Uchtdorf, Following the Savior's Path

"We can find strength and comfort in this life by accepting His will and knowing that He wants to bless us. We can find the strength to face any challenge, to overcome temptations, and to understand and endure our difficult circumstances. Surely, in one of the most crushing moments of His life, the Savior's strength to endure was deepened as He said to His Father, 'Thy will be done'." - Walter F. Gonzalez,The Savior's Touch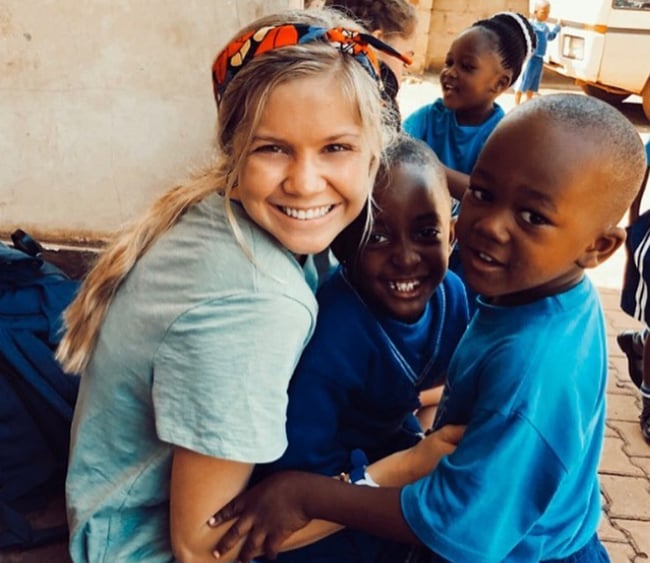 Want to spend a semester serving children while
being inspired by the amazing world around you?
It is a life-changing experience that you will always be grateful for. Trust us! Check out our Instagram to see where all of our volunteers are currently serving, and get some inspiration for your own semester abroad: